Translator Resume Sample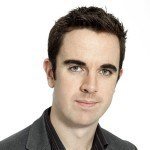 Robert D. Thomas

Address:            15 Crosby Lane, Bridgeton, ME
Phone:                (207) 947 6147
Email:                 [email protected]
Current job:    Translator; Morgan and Harris Law Firm, Portland, ME
---
Objective :
Certified by the American Translators Association, I hope to land a position as a Translator with the United Nations. I have more than 10 years experience translating languages and my specializations include Chinese, Arabic, and French all of which are at the native level in terms of proficiency. I graduated with a Bachelor degree in Economics and am likewise proficient in the following computer-assisted translation software: SDL Trados Studios, Smartcat, and MemoQ.  
---
Skills :
ATA-Certified Translator

10+ years experience

Languages – English, Chinese, Arabic, and French; native level proficiency

Knowledge in CAT software – SDL Trados Studios, Smartcat, and MemoQ

Bachelor Degree – Economics

Detail-oriented

Excellent people skills

Punctual; regularly meets deadlines

Highly-organized
---
Work Experience
Translator; 2015 to Present
Morgan and Harris Law Firm, Portland, ME.
Duties and Responsibilities
Designated main point of contact for translation requests/needs from immigration agencies and clients who speak Chinese, Arabic, and French.

Performs liaison work with stakeholders in order to facilitate and coordinate precise and accurate processing of visa applications.

Provides assistance with the preparation and filing of both immigrant and nonimmigrant visa petitions and applications for permanent residency including secondary benefits for foreign nationals.

Coordinates with various departments for the purpose of gathering required information and documents for the preparation of petitions and applications.

Assists with the preparation and organization of global business visas and work permits with supervision.
Translator; 2017 to 2015
Morales Travel Inc., Portland, ME.
Duties and Responsibilities
Functioned as Bilingual Lead Officer for Morales Travel; the primary task was to provide assistance and process passport, visa applications, travel arrangements, customer support and other concerns of Chinese, Arabic, and French native language speakers.

Entered, maintained, and frequently updated data in company CRM.

Organized and maintained all bilingual client files.

Reviewed, evaluated, and verified all documentation provided by bilingual customers.

Provided guidance to bilingual customers during the process of acquiring passports, visa appointments, and travel bookings.
Lead Linguist; 2017 to 2017
Victory Global Contact Solutions, Portland, ME.
Duties and Responsibilities
Assigned to manage the requirements of foreign clients specifically those from the Chinese, Arabic, and French-speaking markets.

Provided customer support services to subscribers from Chinese, Arabic, and French-speaking nations.

Translated audio of foreign languages into text format.

Conducted in-house language training for agents with a minimum Level 4 proficiency rating.

Translated documents from English to Chinese, Arabic, and French.
---
Education
College
BS Economics
St. Joseph's College of Maine
Standish, ME
2015 to 2016
High School
Bangor High School
Bangor, ME
1996 to 2015
Foreign Languages – Penobscot School:
Arabic – 2015 to 2017

French – 2013 to 2015

Chinese – 2012 to 2013
Certification:
American Translation Association – 2016
---
 Personal information
Status:

Married with 1 child

Date of Birth:  

November 26, 1983

Hobbies include cooking and Yoga
Translator Skills List
Language is one of the toughest skills to learn. You must highlight your proficiency level in your Translator skills list. Companies vary their requirements. Proficiency can be measured in levels. For the top-level jobs, you must perform like a native speaker.
Education. Most people think you need to major in languages. To an extent that is true. However, that is not the only path. Likewise, it may not be the best path.If you have a business degree and can translate like a native speaker, you can work in a foreign bank. Another option would be to work in government service. Healthcare needs medical translators. If you have a degree in the Science field, this could be a career for you.For many, a job at the United Nations is the ultimate goal. Keep in mind that the requirements for the UN are quite high.
Multilingual Skills. Even if you graduated with a degree in Languages, you should still consider taking extra classes. Let's go back to a job at the UN.In our sample resume for Translator, Robert wants to work for the UN. It's not enough to be proficient in one language. The UN needs only translators who can speak 3 languages. And these are at the native speaker level!Chinese, Russian, French, Chinese, and Arabic are the preferred languages. So if you are proficient in one, you should learn two more.
Certifications. It is not required, but certifications are a big plus on your resume. In our example of a Translator resume, Robert is certified by ATA.The American Translator Association is a highly-reputed organization. There are standards to be followed before you can be certified. Having their stamp-of-approval will impress recruiters.
Proof of Fluency. We cannot overstate how important it is to prove your fluency level. In some cases, certifications may not be enough. Companies may need more than that. Try taking proficiency tests.A good one is the DLPT. This stands for the Defense Language Proficiency Test. Companies accept the DLPT as proof of fluency.
Reading Comprehension. It's not enough to read the material. You have to really understand it. The translation can be wrong if you don't know the context. This skill will also apply to write or composing in a foreign language.
Translator Resume Objective
How do you start your Translator resume objective? With one of your strengths! In our sample resume objective for Translator, we started with the ATA certification. To know for sure, read the job post again. Chances are the first item they mention is the number one qualification.
Don't forget to state your actual objective. In our example, it is to land the job of a Translator in the UN. As we discussed earlier, the UN is very strict. This is why we made sure Robert stated he was native speaker-level in all 3 languages.
We also made sure we put out his degree in Economics out there. The ability to understand business will be a point for him with the UN. This means he would have no problem identifying the context of what he is translating.
Finally, close out with more strong points. We indicated his familiarity with translation software.
Translator Resume Format
For your Translator resume format, the safe bet is the reverse chronological. Recruiters like this format. For them, it's easy to read. Because you are starting with your recent job, they can assess your current level of skill.
However, this format works well if you have good tenure. If you were unemployed for more than 4 months, this may not work for you.
Like in our sample template for Translator resume, put the experience in the middle:
Contact Information
Objective Statement
Skills
Work Experience
Education
Certifications
Personal Information
You can also place certifications or education ahead of Work Experience. This will highlight your level of expertise.
Entry Level Translator Resume
Can you get a job with an entry level Translator resume? Yes, but maybe not in the high-paying ones. These companies require experience. If you have zero tenure, here are a few tips on what you can do:
Take more tests or certification courses. This will put the focus on your expertise.
Use the functional format. Put "Work Experience" before "Personal Information". By placing it near the bottom, the focus will be on your hard skills.
Share your story in the resume objective. Tell the recruiter why you want a career as a Translator.
Work as a freelancer. Build up your experience by taking jobs as a freelancer. The pay may not be much but this will turn you into a better translator.
Translator Resume Writing Tips
If you want to be more confident, follow our simple Translator resume writing tips:
No Errors – Definitely a big mistake! Errors in grammar and spelling are not acceptable. If your resume can have errors, what more your translation? Review your resume until it is 100% flawless.
Keep It Short – Recruiters have no time reviewing resumes. Choose only the most relevant experiences. Use no more than 5 to 8 bullet points. Write in clear language.
Don't Lie in Your Resume – If you're not that fluent, don't say that you are. It will be worse once you get interviewed.
We are sorry that this post was not useful for you!
Let us improve this post!
Tell us how we can improve this post?