Paraprofessional Resume Sample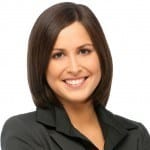 Hannah P. Monroe
Address:          678 Lisbon drive, San Francisco, CA
Phone:             (415) 654 7890
Email:              [email protected]
Current Job:   Legal Paraprofessional, Johnson & Davis Law Office
---
Objective
A passionate certified Legal Paraprofessional with 5+ years of work experience seeks to join DBM Legal Solutions as a Senior Paralegal.  Committed to providing extensive support to your growing legal team.
---
Skills
National Association of Legal Assistants (NALA) Certified Paralegal.

Familiarity with City, State and Federal trial and appellate court rules.

Extensive experience in preparation of legal documents such as motions, briefs, testimonies and trial notebooks.

Effective communication skills.

Fluent in English and Spanish; Conversational in French.

Proficient with Microsoft Suite, Adobe Acrobat and legal management software (Ringtail, Relativity, Concordance and Summation).

Efficient in simultaneously tracking multiple tasks and schedules.

Excellent proofreading skills.

Strong commitment to team's success.
---
Work Experience
Paralegal, 2015 to Present
Johnson & Davis Law Office, San Francisco, CA
Duties and Responsibilities
Prepares pleadings, exhibits, motions, court orders, judgments and inventories for 3 Senior Partners and 5 Lawyers.
Provides assistance at court trial and conducts assessment on jury panels to gain insights into decisions leading to the verdict.
Trains and mentors newly hired paralegals on company procedures, case management protocol and different methods of trial preparation.
Arranges the schedules for depositions, hearings, interrogations and medical examinations.
Collects and organizes documents from different sections of the firm in response to opposing counsel's requests.
Paralegal, 2013 to 2015
C&C Law Office, Los Angeles, CA.
Duties and Responsibilities
Organized and analyzed documents from the firm, opponents, third parties involved in litigation, arbitration and regulatory proceedings.
Conveyed results of review and analysis to in-house counsel.
Prepared initial drafts of pleadings, motions and preliminary responses to opposing counsel's discovery requests under in-house counsel's supervision.
Arranged materials needed by expert witnesses and assisted them during trials or hearings.
Introduced new filing system that improved filing accuracy and documents' security by 90%.
Paralegal, 2015 to 2016
Murphy Law Office, Los Angeles, CA
Duties and Responsibilities
Reviewed and prepared assigned summary of grievances, adverse action appeals, claims and civil litigation.
Assisted the lead counsel in drafting mediation statements.
Maintained and updated litigation databases, in-house counsels' calendars, subpoena records and pleadings.
Assured compliance with subpoenas through strict monitoring and timely preparation of required trial documents.
Summarized factual materials and depositions; indexed administrative records; composed non legal memoranda.
---
Education
Associate of Arts in Paralegal Studies
San Francisco State University-College of Extended Learning, San Francisco, CA
2013 to 2015; Cum Laude
High School
St Mary's High School, San Diego, CA
2015-2016; GPA 3.7
Certification:
Certified Paralegal (CP) – National Association of Legal Assistants (NALA) since 2017.
---
Personal information
Status: Single
Date of Birth: September 18, 1991
Hobbies include photography, Pilates & Yoga and classical Piano.
Paraprofessional Resume Skills List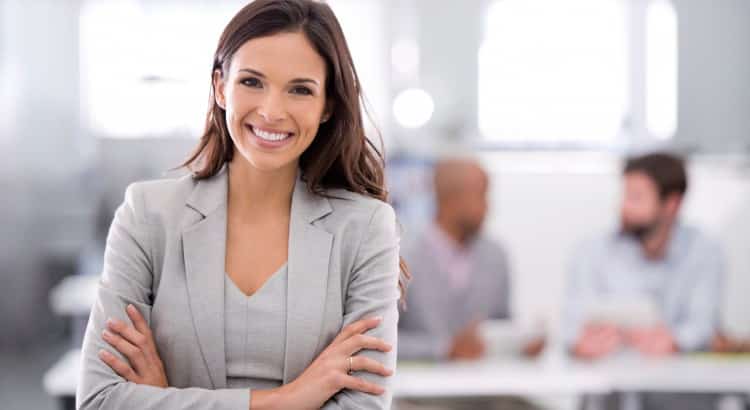 In order to qualify for a paralegal position, your Paraprofessional skills list must showcase the qualifications, trainings and abilities that are specifically required for the job.  
How do you do that? Use the job post and match the employer's requirements in order to be perceived as a good candidate. That is the basis for our example of a resume for a Paraprofessional. The candidate is looking for work as a paralegal.
What skills do employers typically look for? Here are some examples:
Education 

An Associate's or Bachelor's degree in Paralegal studies is strongly required by established Law firms.  A post degree certificate training program from an American Bar Association (ABA) approved paralegal training institution is also acceptable. 

Certification 

A Paralegal Certification is a standard requirement of top-tier Law firms.  It would be good to acquire a certification after a year of practice to help you boost your qualifications.  Being certified reflects your earnest desire to continue to learn and grow as a legal paraprofessional. 

Excellent Oral And Written Communication Skills 

Effective communication skills is necessary to get the job done right. Legal Paraprofessionals must be able to convey ideas diplomatically with the lawyers, clients, court staff, vendors and witnesses.  Drafting legal documents is also part of your long list of tasks so if you have difficulty putting your thoughts together on paper, this may not be the right job for you.

Technical Skills 

Computer proficiency is one of the top qualifications employers post in their job listings. Make sure that you are familiar with Legal management and database software indicated in the job post. Being tech savvy will help you accomplish your tasks efficiently so make sure that your computer skills are not limited to MS Word. 

Organizational Skills 

Your boss will heavily rely on your ability to juggle time consuming tasks so he could focus more on winning the case. You must have the ability to prioritize projects, fit multiple tasks in your timetable and efficiently manage calendars. A Paraprofessional's work is not for people who find it difficult to manage time and organize assignments well.

Strong Attention To Details 

A Paralegal cannot afford to miss a single error on a legal document. You must have an eagle eye for typo and grammatical errors when proofreading legal documents.  To stay on top of your game, you must have the ability to immediately spot and correct any misstep in the process to avoid delays in proceedings.

Team Player. 

Employers seek people who have strong commitment to team's success. The job is not for the faint hearted and only those who have a strong desire to contribute to the team's effort will be able to succeed as a legal Paraprofessional.  Make sure to point out your ability to effectively collaborate with individuals at all levels in your resume.
Paraprofessional Resume Objective
Lead off your objective statement by stating outright that you are qualified for the job. Employers are looking for people who are familiar with existing city, state and federal court laws.  
This is why in our example, we started out with Hannah's proof of qualification. It would be to your advantage if you introduce yourself as someone who is strongly suitable for the job before you express your intention for joining the company.
Next, review the job post carefully and highlight three qualifications that you wish to include in your objective.  You should also take the time to read the company's mission/vision statement so you get a clear idea on how to express your goal and present yourself as someone who can be a perfect fit to the organization's culture.  
At a quick glance, the recruiter must have the impression that you are not just a good candidate for the job but also the right-fit for the company.
Remember a business by definition is a "living, breathing entity". It has a personality with a set of attributes. Do you have them? If so, let them know about it.
Paraprofessional Resume Format
Law firms have stronger preference for experienced Paraprofessionals. It is best to use the reverse chronological to format the resume so you could clearly present your career progression in an easy to read manner.  
Begin with your current job position, then work your way backwards. The same thing goes for your educational background where you start with your highest educational attainment.
Your resume should have the following sections arranged in this order:
Contact Information

Objective Statement

Skills

Work Experience

Education  

Personal Information
Entry Level Paraprofessional Resume
If you don't have much experience yet, employers expect that you match the educational requirements and skills that they indicated in the job post.  Make sure that you do not fall short of their qualifications.
Impress with your skills, internship, notable achievements in college and relevant volunteer work.

Catch attention with your Objective statement.  

Describe yourself as a dedicated, passionate, committed or driven Paralegal.  Make sure that your goal is strongly aligned with the firm's vision.
Let them know of your ardent desire to become part of the company and contribute your best efforts. Since you do not have experience to back you up, a sincere declaration of your intent will certainly win a favourable impression.
Paraprofessional Resume Writing Tips
Here are some final tips to get you going. 
Keep Your Resume Short –

If you have less than 10 years work experience or have not worked for more than 5 employers, you should keep your resume to only 1 page. It makes it easier to read for hiring managers.

Use The Right Verbs –

Hiring Managers will be able to gauge your contribution at work better, if you incorporate the right verbs. Begin your bullet points with verbs such as

composed, scheduled, arranged, proofread, updated, followed up

or

submitted

. Avoid using the same verbs. You do not want the reader to think your abilities are limited. Emphasize accomplishments with numbers or metrics to clearly demonstrate the effect of your actions or ideas.

Check For Spelling And Grammatical Errors –

If you are a paralegal, spelling and grammatical errors are unacceptable. In the legal profession, mistakes can change the meaning and context of the entire document.
We are sorry that this post was not useful for you!
Let us improve this post!
Tell us how we can improve this post?