Legal Secretary Resume Sample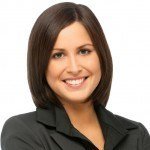 Priscilla G. Cortez
Address:    3458 Lakeview Drive, Palmdale, Los Angeles, CA
Phone:       (661) 471 8747
Email:         [email protected]
Current Job:  Legal Secretary; Bronson & Pinchot Law Office, Los Angeles, CA
---
Objective
Legal Secretary with 5 years of work experience aspires to build a career with a high-profile law firm such as Wendler, Tate, and Mendelson Law Office. In addition to having an Associate Degree in Office Administration, I am a certified Notary Public and have completed a course on legal transcription.
---
Skills
5 years of work experience as a Legal Secretary
Associate Degree in Office Administration
Certified Notary Public
Certified Legal Transcriber
Bilingual – Native Spanish and English
Experienced with Dragon NaturallySpeaking legal transcription software
Knowledgeable in MS Office and database management programs such as
WestLaw and LexisNexis
Typing speed – 60wpm
Professional approach to work
Punctual
Willing to work long hours
---
Work Experience
Legal Secretary; 2017 to Present
Bronson & Pinchot Law Office; Los Angeles, CA
Responsibilities:
Manages the firm's new client intake process; conducts research on possible conflicts of interest, details on the case, and prepares the Engagement Letter.
Provides notarial assistance to the law firm; registering documents as official public records.
Schedules meetings between internal and external participants; handles all arrangements on meeting venues.
Prepares PowerPoint presentation for the law office partners; prints out hard copies for attendees.
Drafts letters and pertinent documents; collects and evaluates information relevant to the case.
Manages the law office's database system.
Transcribes audio files into text files.
Legal Secretary; 2015 to 2017
The Law Office of Samuelson & Orbach; Los Angeles, CA
Responsibilities:
Prepared and drafted correspondence and other legal documents.
Conducted various administrative tasks – email filtering, appointment setting, calendar management, phone handling, and sorting incoming mail and faxes.
Requested for conflict of interest reports with the File Opening/Conflicts division; opened new client records and prepared filing system to accommodate incoming cases.
Received clients and visitors in the office; maintained excellent public relations and strictly observed confidentiality of client-attorney relationship.
Handled all work that required notarization.

Legal Secretary; 2014 to 2015
Regional Trial Court of Palmdale; Los Angeles, CA
Established and maintained calendar and deadline reminder systems.
Worked closely with administrative support staff; proof-read all documents that were processed.
Provided transcription services – transcribed court hearings, interviews, and interrogations into text files.
Handled various administrative tasks – email filtering, database management, calendar management, booked travel and accommodation for lodging and transportation for attorneys, and appointment setting.
Conducted research on cases as instructed by attorneys.
---
Education
Antelope Valley College
Office Administration
Lancaster, CA
2011 to 2013
Palmdale High School
High School Diploma
Palmdale, CA
2007 to 2011
Certification:
Certified Notary Public – California Secretary of State; 2014.
Certified Legal Transcriber – Los Angeles Valley College; 2013
---
Legal Secretary Skills List
The Legal Secretary is the secret weapon of the law firm. Without a Legal Secretary, the attorneys will be weighed down by administrative tasks and other non-essential duties. For sure, the firm will go for the best-qualified candidate. Your Legal Secretary skills list should have a number of super-powers that can help the law firm focus on their cases.
Education. You can become a Legal Secretary with a high school diploma or a GED score. However, your chances of getting the job will be higher if you are a graduate of a 2 to 4-year course in a related discipline. In our sample resume for a Legal Secretary, Priscilla has an Associate degree in Office Administration.


Certification. No certification needed to become a Legal Secretary. Instead, you should consider getting certified in skills that will improve your overall value to the office.

What skills are we talking about? For starters, get certified as a Notary Public. Legal documents need to be registered for public record. This can be a lot of work. As a Notary Public, you can reduce the workload on the law firm.

Second, get certified as a Legal Transcriber. A lot of audio files for depositions, hearings, and interviews have to be converted into text files.


Knowledge In Computers. From preparing emails, correspondences, spreadsheets, presentation materials, and visual reports to managing databases and transcribing audio files, you have to be proficient in a good number of computer programs.

MS Office is a must for the word processing, spreadsheet, and slide preparation functions. If you can do legal transcription, Dragon NaturallySpeaking is an effective software program to learn.


Typing Skills. It's not just about speed although having the ability to type 40 to 60 words per minute is a big plus. Accuracy is likewise important. You can't afford costly errors in your correspondence and preparation of documents.


Administrative Skills. As a secretary, the firm will count on you to manage a number of administrative tasks.

These tasks include email filtering, calendar management, appointment setting, preparation of presentation materials, phone handling, management of databases and CRM, and attending to visitors in the office.


Research. You will also be asked by the firm to conduct research that is relevant or helpful to the case. For example, you will find out if taking the case will constitute a conflict of interest. You may have to dig deep and verify the information and documents provided by the client.
Legal Secretary Resume Objective
Your Legal Secretary resume objective should be kept short and to the point. Don't let its lack of length fool you. Well-written, an objective statement could be all you need to get the job interview.
The resume objective is your opportunity to let the office know why it should hire you. All you have to do is review the job post and identify the required skills. From there, it is just a matter of indicating the skills that qualify you for the job.
In our sample resume objective for a Legal Secretary, we listed these skills as Priscilla's impressive 5-year tenure, a degree in Office Administration, and certifications as a Notary Public and a Legal Transcriber.
You can add more details in the "Strengths" section that follows.
Legal Secretary Resume Format
Use the chronological for your Legal Secretary resume format. This type of format will highlight your experiences as well as strong skill sets.
The chronological is applied to the Work Experience section of your resume. It is called the chronological because you start from the latest or most current employment before working your way back to the earliest relevant experience.
When describing your work experience, it is important to pick out 5 to 8 responsibilities that are relevant to the position you are applying for. Always include a few details that highlight your ability to handle administrative tasks.
As for the arrangement of the sections, follow our sample resume template for a Legal Secretary:
Contact Information
Objective Statement
Strengths
Work Experience
Education
Certifications
Personal Information
Entry Level Legal Secretary Resume
If you have an entry-level Legal Secretary resume and have little to zero experience in the legal industry, you can still get the job.
First, if you worked as a secretary for at least 2 years, you can use this as relevant work experience.
Remember that a big part of your workload as Legal Secretary involves basic secretarial work. So stay with the Chronological format and highlight your experiences as a Secretary.
Second, if you have certifications in relevant skills such as legal transcription, emphasize them on your resume. You can mention these skills in the objective statement and "Strengths" sections.
Lastly, target the job openings that specifically require entry-level legal secretaries. These types of jobs may include training. It is possible that your background as a secretary would suffice.
Legal Secretary Resume Writing Tips
The next 30 seconds could get you the job. That's all you need to read through our Legal Secretary resume writing tips:
Spelling And Grammatical Errors Are Deal-Breakers – In the legal profession, a mistake in the use of the proper quotation mark will change the context of the statement. This type of mistake is very costly in the legal profession.

You have to be meticulous when reviewing documents. Spelling and grammatical errors on your resume are definite red flags. Remove them before submitting your resume.


Keep It Organized – Recruiters do not spend a lot of time reviewing a resume. Make their work easier by keeping yours neat and organized. Here are a few pointers:

Use bullet points
Keep your sentences short; 10-15 words if possible
Keep your paragraphs short; 3-4 sentences per paragraph
Limit content to just 1 page
Use a professional looking font style – Arial, Calibri, Cambria, and Times
New Roman are safe choices
Use a well-sized font style – 12 to 14
When applying to multiple employers, submit a different resume. Make sure the content is customized to meet the needs of the office. If you hit a mental block, simply review our Legal Secretary resume sample to get back on track.
We are sorry that this post was not useful for you!
Let us improve this post!
Tell us how we can improve this post?