Developer Resume Sample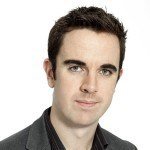 Lewis D. Coleman

Address:            77485 Longwood Drive, Farmington Hills, MI
Phone:                (248) 743 2469
Email:                [email protected]
Current job:    Software Developer; Matrix Software Solutions; Farmington Hills, MI
---
Objective :
Microsoft/ Java/ Oracle certified software developer with more than 8 years experience in designing software solutions, setting up effective networks, and managing vital databases is seeking to land the position of Senior Software Developer for Future-Verse Technology Solutions. As a former proprietor of a web design and development business, I have an excellent understanding of technology's role in developing enterprises.
---
Skills :
Bachelor Degree in Computer Science.

Certified – Microsoft, Java, and Oracle.

8+ years experience as Software Developer.

Knowledgeable on key areas of business development.

Team oriented; works effectively with other people.

Results and goal oriented.

Excellent ability to analyze and breakdown situations.
---
Work Experience
Software Developer; 2020 to Present
Matrix Software Solutions; Farmington Hills, MI.
Duties and Responsibilities
Designs, develops, tests, and implements solutions to support the business goals and objectives of the company's clientele.

Collaborates with the company's development team; communicates business analytics for the team to fully understand the requirements, objectives, and goals of the client.

Analyzes requirements and data models then translate them into applications and architecture.

Conducts design and reviews code with the software development team to make sure the code meets the client's prescribed guidelines and standards.

Tracks, resolves, and documents testing; moves to quickly resolve system defects.
Program Developer, 2017 to 2020
Prime Inno-Tech, LLC; Farmington Hills, MI.
Duties and Responsibilities
Conducted feasibility studies; analyzed requirements of clients for the design of software programs and app solutions.

Created, distributed, and discussed detailed programming specifications with the software development team.

Wrote and modified code needed for complex software development programs, components, or applications.

Provided input and advice to the software development team for the purpose of maintaining programming best practices.

Oriented and trained team members on new technologies and tools needed to design and develop proprietary software.
IT Manager, 2015 to 2017
Tech-Global Contact Center Solutions, Detroit, MI.
Duties and Responsibilities
Designed, implemented, and managed networking system per client of the company for the purpose of ensuring integrity and security of proprietary frameworks and processes.

Organized, authorized, and monitored access to client networking systems.

Addressed all issues, potential threats, and perceived attacks to the system; initiated disaster-recovery protocols.

Assisted Dialler Manager in running, maintaining and operating proprietary predictive dialler licenses per seat per client.

Prepared and documented performance reports for distribution to all Project Managers.
---
Education
College:
Bachelor's Degree in Computer Science
Wayne State University
Farmington Hills, MI
2011 to 2015
High School
Harrison High School
Farmington Hills, MI
2007 to 2011
Certifications
Java – Michigan Computer Training; 2015

Microsoft – Michigan Computer Training; 2017

Oracle – Microsoft Computer Training; 2017
---
Developer Skills List
It's a high-tech world we live in! Everything can be done in the palm of your hand. Developers find solutions for everything. Need a cab? There's an app for that. How about an open parking space? You can download an app for that too. Developers are in high demand. What should the recruiter see in your Developer skills list?
Education

This is a technical job, yes. However, those with only a high school diploma have done very well. Like that Bill Gates guy. Mark Zuckerberg didn't finish college. He seems to be doing well.Still, Gates is an exception more than the rule. It would be better to get a 4-year degree in IT. Computer Science is a good course to take. An Associate Degree will likewise be fine. Make sure you have the basics of IT down.

Certification 

To get ahead, get certified. Which course should you take? Read job posts. Find out which programs are in demand. Java? Microsoft? Oracle? Why not all 3? This is what we showed in our sample resume for Developer. Adding certifications to your IT degree is a great combination. Companies will be interested. They don't have to spend much training time on you. An investment in certification will help you get the job.

Great Business Acumen 

To know what business needs, you must know the business. Companies use software to make things run smoothly. It will be easier to design solutions if you know what business wants. A degree in business plus certification in computer courses will work great. In our resume objective example for Developer resume, we disclosed Lewis used to own a web design business. We stated that it gave him a better understanding of how business works. This will be seen as an advantage by recruiters.

Excellent Ability to Analyze 

Developers find solutions. A client goes to you with a set of problems. You should have the ability to analyze it and break it down. This is how you arrive at solutions. In addition to understanding business, you must be well-read. Research is a big plus. Also, the ability to communicate. You must be able to translate solutions. The client must know what you are proposing.

Creativity 

Technical work is usually tightly structured. Rules cannot be broken. However, developers need to be creative. Sometimes, revisions have to be made. You need to think outside the box. Push beyond the comfort zone for solutions. Proprietary software has to be unique to your client's needs.
Developer Resume Objective
As a Developer, you look for solutions for complex problems. This should not include your Developer resume objective. Recruiters want it short and to the point.
How to start? Rather, where to start? Read the job post. Companies know what they want. They have existing systems. So they know what the job needs. In our sample resume objective for Developer, we led off with Lewis' certifications. If the skill is there, that's one foot inside the door.
Highlight your experience next. 2 years is good. 5 years is better. Lewis has 8 years. Tenure goes hand-in-hand with expertise. The longer the tenure the better. Don't forget to state your objective. Lewis declared his intent to become the new Senior Software Developer.
We mentioned this earlier. Lewis disclosed his years as a business owner. This is smart because it shows Lewis knows what it's like to be on the other side. It also tells the company Lewis can work with clients.
Keep your objective statement short. It should not be more than 4 sentences long.
Developer Resume Format
Functional or reverse chronological? You can do either for your Developer resume format. In our sample template for Developer resume we went with the reverse chronological.
Why? We decided to highlight Lewis' tenure. 8 years is impressive. He also didn't have gaps. Of course, his skill set is complete. Recruiters will notice that on their own.
With this format, you focus on experience. How to start? Lead off with the most recent entry. From there, work your way back. However, only include relevant details. If Lewis was an insurance salesman, there's no value for that detail in the resume.
Place work experience in the middle section. This allows the other sections to support its information:
Contact Information
Objective Statement
Skills
Work Experience
Education
Certifications
Personal Information
You can place "Certifications" before "Work Experience". With this setup, you also put the spotlight on your hard skills.
Entry Level Developer Resume
If you have an entry level Developer resume, use the functional format. The focus will be on your technical skills. It would be great if you are certified. Here is how we would rearrange our resume sample template for Developer:
Contact Information
Objective Statement
Skills
Certifications
Education
Work Experience
Personal Information
Don't worry if you're just starting out. There are a lot of entry-level jobs for Developers available. You should prioritize these jobs. Your chances of getting them are much higher.
You shouldn't expect a high salary. When you are starting out, the experience will be your currency. Once you build up your resume, you can go for the higher paying jobs.
Developer Resume Writing Tips
As a Developer, you must be certain of your program. Tests are run. Revisions are made. The same approach applies to your resume. Please take some time to read our Developer resume writing tips.
Keep It Short – Like your objective statement, keep your resume short. Focus only on the key details. Review the job post to be sure.
Don't Get Techy – Sure IT is technical. However, your resume should be written in clear and simple language. Save the tech stuff when you get the job. For now, make it an easy read.
No Errors – In coding, errors are costly. It can likewise be costly for your resume. Review as often as possible. There should be no spelling and grammatical errors. No conflicting entries. Don't leave the recruiter with questions.
We are sorry that this post was not useful for you!
Let us improve this post!
Tell us how we can improve this post?