Front End Developer Resume Sample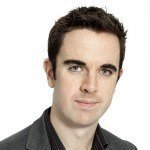 David G. Martin
Address:   33 Shadow Hills, Burbank, CA
Phone: (818) 975 4321
Email: [email protected]
Current Job:   Front End Developer, Concept One, Los Angeles, CA
---
Objective
Innovative, creative and a proven team player, I possess a Tech Degree in Front End Development and have 6 years building developing and managing websites, applications and programs for various companies. I seek to secure the position of Senior Front End Developer with Orbits International and hope to share my skills, expertise and experience with your team and valuable clients.
---
Skills
Tech Degree in Front End Development

Bachelor's Degree in Computer Science

Proficient in HTML5, CSS 3, Javascript, AJAX

Well versed with modern Javascript libraries – billboard.js, Flubber, Devicon, UI Kitten and Popmotion

Adept in using Front End frameworks – Angular, Ember, React

Keen understanding of responsive design principles

Experienced in using Functional and Unit Testing methods

Creative problem solver

Possess a knack for teamwork and comfortable working cross functional

Member of World Organization of Webmasters since 2015
---
Work Experience
Lead Front End Developer, 2015-present
Concept One, Los Angeles, CA
Duties and Responsibilities
Designs, develops and relaunches responsive websites and e-commerce sites of clients.
An addressed issue on checkout counter terminations and improved conversion rate by 116%.
Builds codes for Shadowboxes, Slider Carousals, Tickers, Rotating Headers, Validation and JS animations.
Executes full-stack website launches specializing in front-end features, browser manipulation, and cross-browser compatibility.
Oversees creation and maintenance of front-end standard documents
Coordinates with copywriters and graphic artists on integration of images, icons, banners, audio and other features of the website
Front End Developer, 2016-2017
Think Tank Inc., San Francisco, CA
Duties and Responsibilities
Launched 30 new website ad blogs incorporating the latest social media applications.
Focused on developing websites using NoteTabPro, WS_FTP Pro, PuTTY and Dreamweaver.
Upgraded systems application for maximum speed and scalability; average download speed of clients' websites was 2.39 seconds which is faster than the 9.83 second average of top Google sites.
Managed multiple projects with a team of backend engineers and QA from planning to website launch.
Built and installed reusable codes and libraries for future reference
Presented web-site mock-ups to clients to give them better visual of the end product and to ensure that all parameters were met.
Junior Front End Developer, 2017-2015
Online Factory, San Francisco, CA
Duties and Responsibilities
Optimized front-end efficiency by shifting the blogs over to WordPress and brand-associated them to the main site.
Created 75 multi-variant AB tests with increased win rate of 40%
Resolved design issues through root cause analysis and performed data cleanups
Utilized HTML, CSS, Javascript, SASS, Post-CSS, NPM, Node.js, Grunt, Yeoman and Git for e-commerce site development.
Coordinated with team of UX designers to create new Web Content Management system
---
Education
Front End Development – Online Tech Degree
Treehouse Tech Inc.
2016-2017
Bachelor's Degree in Computer Science
University of California, Los Angeles, CA
2015-2016; GPA
High School
Sunny Hill High School
Glendale, CA
2017-2015; GPA
Training Programs:
ECMAScript Programming: Next Gen JavaScript, 2016
Learning House Inc.
Web Development with HTML5 with CSS3, 2016
Learning House Inc.
Advanced Mobile & Responsive Web Design Course, 2015
Digital Hub International
Responsive Design Using Visual Studio, 2017
Orion Virtual Academy
---
Personal information
Status: Single
Date of Birth: 11 January 1989
Hobbies include scale modeling, biking and photography
Front End Developer Resume Skills List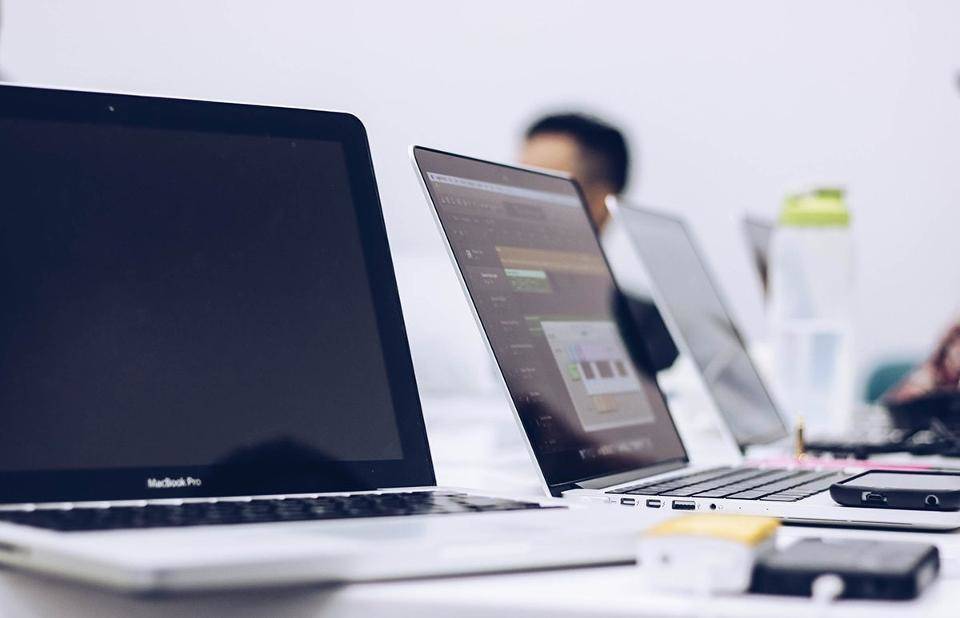 A Front End Developer must continually add to his skills because technology evolves at light speed; it is always looking for ways to do things faster, more efficiently, conveniently in order to generate higher productivity. Thus, your Front End Developer skills list should never stay stagnant. You should keep yourself on the latest technologies that can help businesses achieve their goals and objectives.
As you have read from our Front End Web Developer resume example, the applicant David made sure he listed all the software programs he used in his various work experience. More importantly, he indicated the successes that he achieved as Front End Web Developer.
Educational Attainment. A degree in computer science is preferred since it provides a strong foundation in IT. Taking up a specialized course on front end development will beef up your educational background. Advanced programs, bootcamps and additional web development courses are worth mentioning too.
Certification. There is no professional certification for this line of work. Substitute this section with training programs that you have completed. Web development keeps evolving so you should continue learning so you could stay on top of your game. Be in the know and sign up for special courses to further improve your competency.
Technical Skills. A thorough review of Front End Developers' recent job listings, shows that employers require a similar set of tech skills. The most common is proficiency in HTML/CSS/JavaScript. However, having the basic skills that the other applicants have will not make you stand out. Show that you can bring more to the table by adding the following:
Responsive Web Design
Website Speed and Performance
CSS and JavaScript Frameworks
Version Control
Testing and Debugging
Browser Developer Tools
Building and Automation Tools
Command Line
Interpersonal Skills. Employers are not only fixated on hard skills. Your soft skills will bear as much weight so do not overlook them. The work of a Front End Developer is part of a web development chain. You need to be able to work well with web designers, QA, UX experts and back-end developers. How well you blend with your team is an important aspect of your career and a trait that employers look for in their applicants.
You must be able to manage your time well in order to meet the project's timeline. Show that deadlines matter to you. Lastly, brush up on your verbal and oral communication skills, so you can effectively articulate your brilliant ideas to your clients. Remember, speaking and writing in codes will only work with your tech team.
Front End Developer Resume Objective
Think of your Front End Developer resume objective as you would developing code. Without the right code, it will be difficult for the website to function or be optimized. The same goes for the content of your Front End Developer resume. It must have the right language for the recruiter to recognize you are the person they are looking for.
Take a look back to the objective statement in our Front End Developer sample resume.
We started it by framing David's hard skills with the most desired soft skills for a Front End Developer: Innovative, creative and a proven team player.
Companies today, even those in the tech industry are big believers in behavioural leadership and organizational culture. They want to work with people who are not just qualified in terms of skills but also right-fit with their company culture.
From there it becomes easier to run off your various skill sets: your degree, certifications in training programs and of course, work experience.
Finally, David states his intent: To work as Senior Front End Developer, and share his value proposition: to share his skills, expertise and experience with the company.
The way the resume objective is structured makes it an easy read for the recruiter. It is direct to the point and sets up the tone for the rest of the resume.
Front End Developer Resume Format
A potential employer would have a list of qualifications to look for in a resume for Front End Developer. It would be to your best interest that you make the job easy for the Hiring Manager. Therefore, you should use the reverse- chronological approach for your Front End Developer resume format.
Our Front End Developer resume sample uses the reverse- chronological format and is structured the following way:
Contact Information
Objective Statement
Skills
Work Experience
Education
Certification
Personal Information
This format allows you to highlight all your qualifications particularly certifications or trainings received on different software programs. The person reading your resume will come across your hard skills and see how you were able to apply them throughout your work experience.
Entry Level Front End Developer
Fresh graduates often face a blank wall when looking for work. Most end up getting turned down for having no work history. How can they gain experience if they keep getting rejected for having none?
The good news is that the world of web development opens their doors to an entry level Front End Developer with or without experience. It all boils down to who has the best ability to demonstrate acquired knowledge on the tools of the trade. It is just a matter of shifting your resume's focus to where it matters most…. Your skills!
Instead of the reverse-chronological format, use the functional format and structure your resume as follows:
Contact Information
Objective Statement
Skills
Education
Certifications
Work Experience
Personal Information
In your work experience, include freelance work if any. It will count as hands-on experience in Front End Development. Better still, include a link to your portfolio if you have.
Front End Developer Resume Writing Tips
When reviewing a Front End Developer resume, potential employers will be asking one question:
"What can you do for us?"
They will take account of your proficiencies in popularly used software programs for developers. They will take note of your achievements and what you have done for your previous employers.
Place these hard skills front and center and substantiate your accomplishments with facts and figures. Lastly, do not forget the important soft skills particularly the attributes that prove you can perform in a team environment.
We are sorry that this post was not useful for you!
Let us improve this post!
Tell us how we can improve this post?