IOS Developer Resume Sample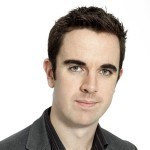 Andrew J. Williams

Address: 7845 Falcon Street, Suffolk, VA
Phone: (757) 978 4567
Email: [email protected]
Current Job: iOS Developer; ITC Business Solutions, Suffolk, VA..
---
Objective
I am an iOS Developer with more than 2 years of work experience designing, developing, and managing iOS-based apps and software programs. I read with serious interest your desire to include another iOS Developer to your team. With my experience and certifications in Swift and Objective-C, I can assume the duties and responsibilities of an iOS Developer right away.
---
Skills/Core Competencies
Bachelor Degree in Computer Engineering
Certified, SwiftUI
Certified; Objective C
Certified; Unix
Spatial Reasoning
Git/Github
GCD
Networking
Design Guidelines.
---
Work Experience
iOS Developer; 2018 to Present
ITC Business Solutions, Suffolk, VA
Responsibilities:
Design, develop and manage iOS-based apps and software programs for the clients of ITC.
Conduct preliminary research by inviting the client to an interview and understanding the company's business model, objectives, goals, and workflows.
Perform additional research to firm up the initial design plans for the app.
Collaborate with the design team to ensure functionality, mobile responsiveness, speed, accessibility, and navigability of the app.
Develop apps for the following categories: Fitness, wellness, productivity, time management, logistics, food delivery, and business consultation.
Participated in the design and development of apps that generated US$54 Million in revenue for ITC.
Fitness App "Fit2GO" was downloaded 2 million times and was voted Fitness App of the year in 2020.
iOS Developer, 2016 to 2018
Freelancer/Self-employed; Suffolk, VA
Responsibilities:
Set up freelance practice as an iOS Developer in online platforms UpWork and Guru in order to gain firsthand experience as an app developer and as a business owner.
Manage the different areas of the business – marketing, networking, and customer service – in addition to developing iOS-based apps for clients.
Signed up 24 clients in 2 years.
Develop apps in the following categories: Productivity, EAP, gaming, and fitness.
Collaborate with different remote teams from various countries.
---
Education
College
Bachelor's Degree
Computer Engineering
Hampton University
Hampton, VA.
2010 to 2014
High School
Lakeland High School
Suffolk, VA
2006 to 2010
How To Write A Good iOS Developer Resume
You can be assured that you will have some competition for the job. In order to get chosen, you have to impress the recruiter. Similar to creating an app for Apple, you have to plan, strategize, design, and develop your approach so you can come up with a good iOS Developer resume.
Choose the Right Resume Format
There are 3 types of resume formats to choose from. Your choice of resume format would depend on your status and objective for applying to the job.
If you have more than 2 years of work experience and have no unemployment gap exceeding 4 months, choose the reverse-chronological resume format. The structure of the reverse-chronological format is as follows:
Contact Information
Objective Statement
Core Competencies/Technical Skills
Work Experience
Education
The advantage of the reverse-chronological is that it emphasizes your current level of work experience and helps the recruiter assess your present-day qualifications. As the term implies, start off from your most recent or current employment then work your way back.
If you're applying for a senior position or are planning for a career change, use the combination format. This resume format emphasizes your technical skills, achievements, and if you have attained a higher level of education. The structure of the combination is as follows:
Contact Information
Career Summary
Core Competencies/Technical Skills
Education
Work Experience
Since you're applying for a senior iOS Developer position, don't scrimp on your work experience. Go for it! Let the recruiter find out the depth and extent of your work experience and accomplishments in the IT industry.
If you have no work experience and you're applying for your first job as an iOS Developer, use the functional format. We will discuss this in more detail in the chapter "Entry-Level iOS Developer Resume". The structure of the functional format is the same as that of a combination format.
Write a Convincing Objective Statement
With so many applicants vying for the same position, you have to find a way to stake your claim to the job. Chances are, you have similar qualifications as many of the applicants.
A proven way to "stand out from the crowd" is to write a solid, convincing objective statement.
If the other applicants are trying to impress the recruiter with their qualifications, you can use the objective statement to "converse" with the recruiter and explain why you're the best person for the job.
The objective statement is your "Sales Pitch". This is the section where you summarize your strengths and outline your value proposition to the recruiter.
Lead-off with 2-3 technical qualifications that are required for the job.
State your objective for applying for the position – what do you hope to achieve? Alternatively, what's your purpose for applying?
Include 2-3 of your most defining soft skills or personality traits.
Here's an example of a good objective statement:
iOS Developer with certifications in JavaScript, HTML5, and iOS programming with 4 years of work experience in the I.T industry is desirous of joining your team at Sempai Technologies. I have worked with app development teams that have designed and developed various apps for fitness, logistics, productivity, and finance. I am dedicated, committed, and passionate about technology and how it continues to improve the quality of life and work.
Tailor-fit Your Resume to the Job
When sending out a resume, make sure it addresses the needs and requirements of the employer. Don't submit the same resume to every company you apply to. An experienced recruiter will know if you submitted a cookie-cutter resume that reads as if it came out of an assembly line.
Review the job ad and take note of the specific requirements such as the scope of work, duties and responsibilities, and expectations.
Next, review your work experience and skills list. Did you manage tasks that were similar to the summary of duties and responsibilities in the job ad? If so, put those tasks at the top of your work history.
If you comply with the required skills for the job, lead-off the Core Competencies/Technical Skills section with these qualifications.
Shine the Spotlight on the Education Section
Do you have a Master's Degree in Computer Engineering? Did you take up additional courses to shore up your knowledge as an iOS Developer? Include these very important pieces of information in the Education section.
Acquiring higher levels of education may tilt the recruiter's favor toward your application.
iOS Developer Skills List
An iOS Developer must present mad skills on his resume to truly impress the recruiter. But it's more than just the technical skills. Having the right personality is likewise important to succeed in this job. Therefore, your iOS Developer skills list must include both hard and soft skills.
Education – Although some software developers learned the trade on their own without the benefit of formal education, recruiters prefer to hire someone who put in 2-4 years learning the fundamentals in a formal setting.

Ideal courses for this profession are any discipline that's IT related such as Computer Science and Computer Engineering.

Certifications – You don't have to be professionally certified as an iOS Developer but getting certified in key software programming languages will certainly drive up the interest.

For iOS Developers, the most popular programming languages are Swift and Objective-C.

Important Tech Skills – According to Udacity, to improve your chances of getting hired, you must have the following tech skills under your belt: Spatial Reasoning, Design Guidelines, Networking, Core Data, Grand Central Dispatch, Git, and GitHub.

Freelancing website Upwork recommends that iOS Developers learn the following: Apple XCode IDE, UI, and UX design, APIs, Apple Human Interface Guidelines, 3D Graphics, and iOS Graphics API.

Communication – The number one soft skill! As an iOS Developer, you'll be working with a team therefore, effective communication is a must for the team to succeed. Effective communication means having the ability to listen and articulate information and feedback.

Don't hesitate to ask your teammate for clarification. At the same time, let everyone know you're there to help clarify matters from your end. When you have a smooth feedback loop happening, there are fewer chances of making costly mistakes.

Patience – Creating an app takes time. The keyword in software design is "development" which implies a process.

Planning, execution, testing, and deployment are just a few of the steps of the software development cycle. Be wary of the timeline as software development companies have budgets per project.

However, if you make mistakes, take the time to assess the problem and handle it properly.

Adaptability – Apple's founder, the late Steve Jobs, believed that for iOS Developers to succeed, they must have an open mind and have the ability to adapt to changes in technology and consumer demand.

Jobs also encouraged developers to be open to suggestions as well as criticism. No one has a monopoly on ideas. Take as much information as you can and figure which ones you can use to make your work better.
iOS Developer Duties And Responsibilities For The Work Experience Section
An effective iOS Developer work experience section is one whereby the duties and responsibilities are presented as job descriptions that answer the needs of the prospective employer.
How do you write a work experience section that resonates with the recruiter?
Customize Your Job Descriptions
We briefly touched on this in the chapter, "How to Write a Good iOS Developer Resume". The resume is your first point of contact with the employer. It must communicate or resonate with the company for your application to be considered. And for your resume to resonate, the recruiter must see value in what you offer.
Review the job ad. Usually, the company would share details about what the position entails – the specific goals, objectives, and targets.
Why does the company need an iOS Developer now? It could be because the company wants to expand its market to Apple users that use iOS-based apps for productivity.
If you have experience developing iOS-based apps for productivity or other related functions, put these descriptions at the top of your list of duties and responsibilities.
Include Pertinent Details
Going back to our previous examples, include pertinent details about your experience developing iOS-based productivity apps such as:
The programming languages used to develop the app,
The test results and actual outcomes produced by the app.
The steps you took to develop the app.
Give the recruiter a clearer picture of what it took to develop the apps. The inclusion of details shows the recruiter that you know the job of an iOS Developer by heart and mind.
Keep the Job Descriptions Short but Concise
While the job of an iOS Developer is technical in nature, it doesn't mean that your job descriptions should also be technical.
The recruiter may or may not be an expert on iOS but don't take chances. The rules of content writing apply to resume writing – write for your audience not for you.
The job descriptions must be short, concise, and easy to understand to be effective. That's how you impress the recruiter!
Lead-off With the Right Verbs
Using the right verbs will make it easier for the recruiter to follow your job descriptions. Verbs are not universally applicable.
For example, "to develop" is synonymous with "to grow" or "to evolve". But you cannot write "Grow productivity apps that generated US$14M for the company in 2019."
A more appropriate job description would be:
"Develop productivity apps that generated US$14M for the company in 2019."
Here is a list of the best verbs to use for your iOS Developer work experience section:
Design
Develop
Plan
Test
Review
Collaborate
Coordinate
Research
Maintain
Identify
Remedy
Analyze
Build
Enhance
Improve
Conceptualize
Establish
Entry-Level iOS Developer Resume
You have a shot at the job opening even if you have an entry-level iOS Developer resume as long as it impresses the recruiter.
And how do you do that? It's easy! Follow our tips below.
Use the Functional Format
The functional format is ideal for those who have very little to no experience. With this type of format, the focus will be on your technical skills and qualifications.
To be clear, if you previously worked in another IT-related discipline such as a Front End Developer, you can use the reverse-chronological as your format even if you're applying for the position of iOS Developer for the first time.
Include Your Freelance Experience
In some cases, a person might decide to become a freelancer before assuming an office job just to get immediate experience. Although freelance work is usually considered as being "self-employed", include it in the work experience section.
Becoming a freelancer still provides you with valuable experience as an iOS Developer. The recruiter may appreciate the fact that as a self-employed individual you have first-hand experience of how a business works.
Enhance Your Reputation
If you're not too confident about your chances of landing the job because you don't have enough experience, you can spend a few months enhancing your reputation as a top-level iOS Developer:
Teach online
Build a website about programming and blog regularly
Share your experiences and expertise on social media
Build apps and submit them to the App store
Include all of this information in your resume. For sure, you'll catch the eye of the recruiter. And if the phone doesn't ring off the hook, you can continue building your reputation on the Internet. With consistency – more people and employers – will eventually notice you as a qualified iOS Developer.
We are sorry that this post was not useful for you!
Let us improve this post!
Tell us how we can improve this post?