UI Developer Resume Sample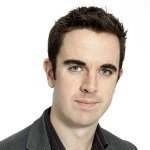 Daniel P. Lewis

Address:            457 Panorama Park, Cary, NC
Phone:                (919) 471 9784
Email:                 [email protected]
Current job:     UI Developer; Strong Systems Digital Innovators; Cary, NC.
---
Objective :
UI Developer with 6 years experience and a certified expert in the following programs: HTML, CSS, Javascript, Java, and SQL Database Development. I have a Bachelor Degree in Computer Science and have taken courses in Graphic Design with emphasis on Adobe Photoshop and Adobe Illustrator. I hope to be given the opportunity as UI Developer. I have followed the growth of Digital Verse and I am confident my skills can help you achieve your goal in developing apps for the educational sector. To get a first-hand experience on what I can do and what I have done as a UI Developer, please visit my website www.dplweis.com.
---
Skills :
6-years experience as UI Developer
Certified expert: HTML, CSS, Javascript, Java, and SQL Database Development
Bachelor Degree in Computer Science, University of North Carolina
Certified in Graphic Design; knowledgeable in Adobe Creative Suite.
Expert problem solver
A meticulous approach to work
Strictly adheres to deadlines
Works well with a team
Excellent communication skills
---
Work Experience
UI Developer; 2015 to Present
Strong Systems Digital Innovators; Cary, NC.
Duties and Responsibilities
Designs, develops, tests, and launches websites for Strong Systems' clients that are highly-responsive and functional.
Closely collaborates with graphic design and digital marketing teams on the best ways to integrate animation, images, and advertising content on the website.
Conducts comprehensive research on the distinctive online behavioral patterns of the client's existing customer or user base.
Performs full-stack website launches for clients that specialize in front-end functionality, browser use, and compatibility.
Manages all reports and documents related to UI and Front-End development.
UI Developer, 2013 to 2015
Progressive Technology LLC; Cary, NC
Duties and Responsibilities
Developed more than 50 websites that incorporated client-specific social media platform and programs.
Performed system upgrades that allowed websites to achieve optimum speed with the average download time of 2.16 seconds.
Worked closely with a team that consisted of QA Specialists, market researchers, and backend engineers.
Presided over preliminary meetings with clients; presented mock-ups of websites.
Prepared and organized all reports and documents on UI Development including test results.
UI Developer, 2015 to 2016
Tiberius Technology Solutions, Cary, NC
Duties and Responsibilities
Designed and developed websites for clients that conform to mobile responsiveness.
Conducted usability testing to identify flaws in UI structure.
Integrated APIs from various social media networks to support social action in websites.
Closely worked with the company's Business Development and Marketing teams in order to develop ideas for the clients' websites.
Created mockups for clients for the purpose of helping them visualize the form and functionality of their websites.
---
Education
College
Bachelor Degree
Computer Science
University of North Carolina
Chapel Hill, NC
2015 to 2016
High School
Green Hope High School
Cary, NC
2017 to 2015
Certifications:
The Coder School; Cary, NC
Certified Expert – SQL Development Database; 2017

Certified Expert – Javascript, Java; 2016

Certified Expert – HTML, CSS; 2016
Additional Training Courses
MTI Tech Traning Center; Cary, NC
Graphic Design; 2017
---
UI Developer Skills List
For sure, you have websites that you prefer over others. One reason? Better user experience. User Experience or UX is a big thing for websites. That quality is key to get a high ranking from search engines. Your UI Developer skills list should present appropriate training in the field of IT. However, that is not the only skill set you need.
Education. A bachelor degree in a field of IT is preferred. Examples of good courses are Computer Science, Software Engineering, and Graphic Design. There are opportunities for those who took 2-year courses in an IT subject. Generally, companies prioritize the time invested in learning the skill.
Certifications. There is no certification needed for a UI Developer. You should consider getting a professional certification in the most in-demand programs. In our sample resume for UI Developer, Daniel is certified in Javascript, Java, SQL, HTML, and CSS. There are companies that are licensed to provide certifications in these programs.
Portfolio. Another option to getting certifications is having a portfolio of your work. Why not create your own website? That will be a first-hand example for the recruiter. In your website, include a portfolio page where you can have screenshots of your best work. Add client testimonies to validate your skills.
Problem Solving. When you come across a great website, you might be asking yourself, "How did the UI Developer make this?" In the same way, if you come across a poor website, you should find ways on how to improve it. This is what UI Developers do. You solve problems to make sure the user always has a great experience.
Team Work. Once you've done your part as a UI Developer, you will hand the site over to the Backend Developer. What would you do if the features you installed stopped working after the backend team installed the CMS? A good UI Developer will work with the Backend Developer to resolve the situation. Designing a fully-functioning website is always a team effort.
UI Developer Resume Objective
Getting an interview means the recruiter found your resume interesting. It was good enough to move you to the next stage. Why wait for the interview when you can use the resume objective to formally introduce yourself to the recruiter?
The objective statement is a small section on your resume. However, it plays a big role because it lets you get heard. Its location makes it certain that the recruiter will come across your objective statement. So make it count! Let your voice be heard!
Take a look at our resume example. In our first 2 sentences, we laid out Daniel's hard skills. These are the skills which prove Daniel's capability as a UI Developer. These skills are also listed in the company's job post. A recruiter wants to make sure you have all the required skills. If not, he/she will move on.
Next, we strengthened his objective by personalizing it:
"I hope to be given the opportunity as UI Developer. I have followed the growth of Digital Verse and I am confident my skills can help you achieve your goal in developing apps for the educational sector."
This section shows the employer Daniel's desire to join the company. He took the time to do research. Daniel knows what the company needs just like a UI Developer knows what a site user needs!
Lastly, we added a Call-To-Action which is for the recruiter to check out Daniel's website.
Just like in an interview, leave no stone unturned. Put in all of your best qualities and strengths that are relevant to the job.
UI Developer Resume Format
You have two options to format your resume. If you are long-tenured, use the chronological. What is considered a good tenure? At least 5 years as a UI Developer.
The second option is the functional format. You can use this if you don't have enough experience but have a good number of certifications.
In our example, we used the chronological. This format requires you to emphasize your current level of experience. Recruiters love the chronological format because it saves them time. They can see right away where you are in terms of skills and experience.
When using a chronological format, follow this template:
Contact Information
Objective Statement
Skills
Work Experience
Education
Certifications
Personal Information
Entry Level UI Developer Resume
Likewise, you have two format options if you have an entry-level resume. Again, experience matters.
Let's assume you don't have enough experience as a UI Developer. However, you have extensive experience in a related area. For example, graphic design or as a freelance website designer. You could use the chronological format and highlight your achievements in these disciplines.
If you don't have experience and this is your first entry into the world of IT, use the combination format.
With the combination, you are highlighting your hard skills. At the same time, use the objective statement to inform the recruiter why you want this career. Just like Daniel, do some research on the company. Personalize your objective statement. Write it as if you are talking directly to the recruiter.
Our final tip if you have an entry-level UI resumes: apply for jobs that don't require experience. There are many jobs for those without experience. They may not pay as well. Use it as an opportunity to build your experience.
UI Developer Resume Writing Tips
Are you ready to build responsive websites? Make sure your resume is 100% ready.
Make It Easy to Read – Give the recruiter a good experience with your resume. Don't give him/her a hard time. Organize your details with bullet points. Keep your sentences short. Don't use technical terms. Use simple font stylings.
Put in the Details – Companies have specific requirements. Show them how you utilized your skills in your previous job. Let them know how you can help them out.
Again, we wish to recommend having your own website. This is your personal portfolio online. Recruiters will have an idea on what you can do for them. It is an opportunity to showcase your skills. In the resume sample, the website URL is included in Contact Information.
We are sorry that this post was not useful for you!
Let us improve this post!
Tell us how we can improve this post?