A Quality Engineer resume can be quite daunting to prepare. When someone makes a living of ensuring the highest standard for products, it is only natural to focus too much on making your resume flawless that you lose sight of what really matters. Let us switch roles for the time being and allow us to help you write a resume for a Quality Engineer that will meet the employer's standards.
You do not have to agonize on finding the perfect formula for writing your resume because we will take you through the entire process. Begin by going over the Quality Engineer resume sample that we have prepared for you. It will give you ideas on how to present your own.
We also added the following guidelines to help you craft an impressive resume:
Quality Engineer Resume Sample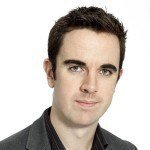 Aaron B. Meyers
Address: 890 Twin Peaks drive, San Francisco, CA
Phone: (415) 9876543
Email: [email protected]
Current Job: Lead Quality Engineer, Bio Med Corporation, CA
---
Objective
Certified Quality Engineer with 9 years of experience seeks the opportunity to join Magna Tech Bio's Quality Assurance Team as a Senior Quality Engineer. Dedicated and committed to working diligently and meet the highest standards of product safety and quality.
---
Skills
Master's Degree in Quality Engineering

Bachelor's Degree in Engineering Technology

Certificate in eBioPharmaChem

Knowledge of FDA, GMP, ISO 13485, and ISO 14971

Ability to effectively communicate at multiple levels in the organization

Multitasks prioritizes and meets deadlines

Strong organizational skills and attention to detail

Member of American Society for Quality since 2017
---
Work Experience
Lead Quality Engineer, 2015 to present
Bio Med Corporation, San Francisco, CA
Duties and Responsibilities
Supervises 30 employees in the Quality Operations division
Leads complaint investigations, failure analysis of returned products and determines whether to stop ship/stop production
Resolves quality issues by identifying problems, examining solution options, implementing action plans and providing resources
Institutes quality metrics to be discussed at QIT meetings and implements corrective measures
Participates in the Advanced Product Quality Planning meetings to review existing quality assurance systems and implements procedural revisions when deemed necessary
Coordinates with Sales, Purchasing, and Production department heads to resolve customer complaints and provide status updates on corrective actions taken
Quality Engineer, 2015-2017
Unitech Pharmaceutical, San Diego, CA
Duties and Responsibilities
Utilized manufacturing quality tools such as FMEA, DFMEA, PFMEA, IQ, OQ, PQ, control plans, process verification/validation plans, Cpk, Cp, SPC, DOE, process data analysis, and DMAIC.
Collaborated with Product Development head and Quality Assurance Managers to plan suitable verifications, validations, qualifications and testing methods
Complied with U.S. Food and Drug Administration (FDA) regulations, Company policies, operating procedures, processes, and task assignments.
Provided guidelines to production department on the implementation of assurances, process controls and CAPA systems to ensure that internal and external requirements are met
Coordinated with microbiology team to ensure that all the requirements are met during product development
Quality Engineer, 2015-2017
Astro Pharma, Los Angeles, CA
Duties and Responsibilities
Spearheaded review of substandard end products and identification of cause, planning of corrective action and recommendation of disposition for the Material Review Board
Managed the project lifecycle of Astro Pharma products and adopted quality measures that assured products' compliance with industry standards
Supervised product validation, testing, and calibration of pharmaceutical and medical devices
Monitored packaging and labeling medical drugs to ensure that standard guidelines were strictly followed
Compiled document findings, provided reports plus analysis and reported health risk assessment
---
Education
Master's Degree in Quality Engineering
University of Florida Online School, Gainesville, FL
2015-2016
Certificate in eBioPharmaChem
Get Reskilled Online Academy
2016
Bachelor's Degree in Engineering
California Institute of Technology, Pasadena, CA
2017-2015; GPA 3.7
High School
South Ridge High School, City
2016-2017; GPA 3.6
Certification:
Quality Engineer Certification obtained from American Society for Quality (ASQ), 2017
---
Personal information
Status: Single
Date of Birth: April 8, 1986
Hobbies include model building, robotics, and tennis
Quality Engineer Resume Skills List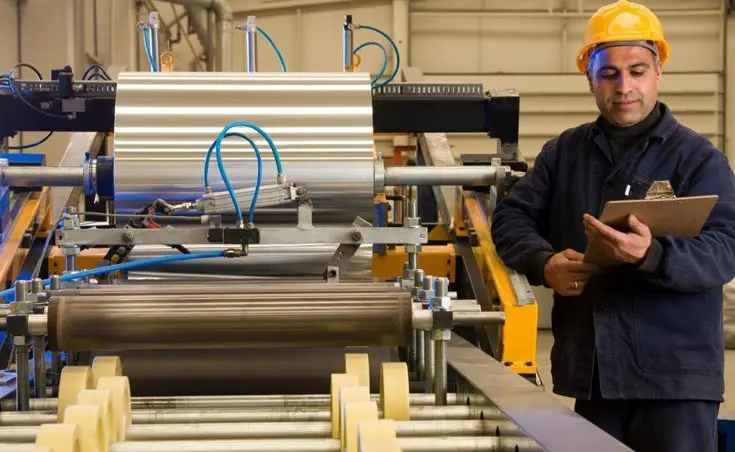 When you list your Quality Engineer resume skills make sure to match the employer's qualifications. Since requirements may vary per employer, read the job post carefully so you can tailor fit your list to the job description. Review the following list of quality engineer skills, commonly required by employers.
Education. If you are intent on becoming a quality engineer, consider earning a degree to be more employable. An associate's degree in Quality Engineering can qualify you for an entry-level position. Many employers have a higher preference for applicants who have completed a Bachelor's degree in Engineering Technology or in a field related to the industry in which you intend to work. You can also add special certificate courses you undertook. Keep your list brief though. You do not need to include every conference that you attended. Choose the most substantial and recent ones.
Certification. Organizations use certifications to gauge employee's expertise and commitment to improving performance. ASQ (American Society for Quality) is the certifying body for Quality Engineers. To be eligible for an ASQ certification, you must have 4-8 years of work experience depending on your educational background. If you have a bachelor's degree your OTJ requirement will only be 4 years.
Attention to detail. Your objective is to create systems that will prevent errors in production. You must have a keen eye to detect mistakes and implement corrective measures immediately.
Effective Communication Skills. Dealing with different department heads, suppliers and coworkers is part of your daily routine so you need to have strong communication skills in order to collaborate with them efficiently.
Technical Skills. Being well versed in quality engineering tools are always required. Stay updated and boost your employability by specifying the tools you are proficient with. The more advanced the better, since this is an indication of your commitment to quality.
Ability to Work with a Team. This is not a one-man act. You will collaborate with people from the design stage all the way to product launch. It is your duty to assure that the highest standards of quality are met, so you need to be proactively involved in every step of the production process. As you have read in our example of a resume for a Quality Engineer, if you want to be desirable to companies you must show proof you can do the job. Just like how you work to assure the quality of the product, don't leave out the important details.
Quality Engineer Resume Objective
The fate of your resume could rest on your Quality Engineer resume objective. A well written objective statement sets the direction of the reader.
It is similar to running a quality test, if your statement does not conform to the reader's standard it will be rejected. You must be able to lead the reader to believe that you perfectly match the position.
In our sample resume objective for Quality Engineer, we try to clinch the deal by disclosing the information that Aaron is a certified Quality Engineer with 9 year experience. The combination of these two qualifications should already create distance between Aaron and the other applicants.
It is an effective way of framing the objective of the resume which is to become Magna Tech Bio's Senior Quality Engineer. Always mention the name of the company you are applying to in your resume objective. Remember this is your formal introduction to the company.
Keep your objective short but to the point; very much the same way you would introduce yourself in real life.
Quality Engineer Resume Format
For your Quality Engineer resume format, use the reverse chronological type because it gives hiring managers a clear timeline view of the applicant's work history, key responsibilities, and accomplishments.
We set up the resume template for Quality Engineer as follows:
Contact Information
Objective Statement
Skills
Work Experience
Education
Certification
Personal Information
This format allows you to show how you grew into your role as a quality engineer and progressed in the industry over the years.
List your current job first and work your way backward. The same thing goes for your educational background, begin with your highest educational attainment or the most current course you have completed.
Write your strengths and responsibilities in bullet lists so the hiring manager can skim through your content easily.
Entry Level Quality Engineer Resume
A good entry level Quality Engineer resume is one that can convince the employer that the applicant has a lot of potential to grow into the role.
The key here is to create a strong first impression with your resume objective. Impress them with your top skills that strongly match their requirements and confidently state your strong desire to become a part of their institution.
Make sure to back up your claims with your list of strengths and educational background. The ideal format would be the Functional type which places more attention on skills and trainings. Add details of your On-the-Job Training or internship program.
Quality Engineer Resume Writing Tips
Your work history is the main attraction of your resume. This is where interest peaks or wanes so make sure you present your work experience effectively. Take the time to review our Quality Engineer resume example. You can see that we outlined the responsibilities clearly.
Weave your skills into your responsibilities to show how you utilized them to perform your duties. Begin your bullet points with action verbs such as drafted, tested, spearheaded, supervised, coordinated and collaborated to strengthen the impact of your accomplishments.
How long should your resume be? Two to three pages will suffice due to the very limited time hiring manager allots to each resume. Use fragmented sentences in your bullet entries to keep your content brief and concise. Remember to stick to relevant information. If it is not related to Quality Engineering, drop it.
Lastly, keep your resume error free. Proof-read, edit, review then repeat because mistakes are not signs of good quality!
Related Resume Samples