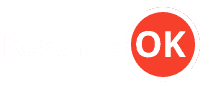 Esthetician Resume
Did you come across a job advertisement for an Esthetician? If you want to land the job, your resume may need a makeover! Our Esthetician resume sample has the features that will distinguish you from others.
The Skin Care and Spa business are one of the fastest growing segments of the health and wellness industry. It is acknowledged as a recession-proof business because when times are hard and stressful people find ways to relax; they want to feel better and forget all about their worries. For sure, there are many opportunities available for Estheticians in the job market.
Esthetician Resume Sample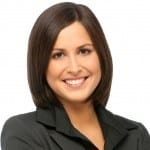 Jennifer B. Harris

Address:            8569 Birch St., Denver City, Colorado
Phone:                (303) 235-8645
Email:                  [email protected]
Current job:      Esthetician; Woodhouse Day Spa, Denver. Colorado
---
Objective
To establish a rewarding and enriching career as an Esthetician by providing first-rate care to patients in skin care, massage, aromatherapy and sharing my expertise as a Makeup Artist.
---
Strengths
6  years experience as Esthetician
Associate Degree in Cosmetology
Course Graduate, School of Botanical and Medicinal Aesthetics
Bilingual; English and Spanish
Excellent communication skills
Pleasing personality
Excellent disposition
Physically fit
Goal – oriented
Highly organized
Punctual
---
Work Experience
Esthetician, 2014 to Present
Woodhouse Day Spa; Denver, Colorado
Responsibilities:
Provides skin care consultation and other related procedures to clients
Provides facial massages
Administers chemical peeling procedures
Performs professional skin care facials
Provides orientation to correct skin care procedures
Conducts body waxing procedures
Assists surgeon and dermatologist in pre and post operating procedures
Assists in administration of medicines and required treatments
Provides advice on selection and application of make up
Promote makeup products for sale
Esthetician, 2012-2014
Wholeskin Aesthetic Skin Care, Parker, Colorado
Responsibilities:
Provides skin care consultation and other related procedures to clients
Administers chemical peeling procedures
Performs professional skin care facials
Conducts body waxing procedures
Conducts dead sea salt exfoliation treatments
Administers anti-wrinkle and collagen treatments
Oversees mud wrap procedures
Assists dermatologist in pre and post operating procedures
Esthetician, 2008-2012
Facial Aesthetics; Denver, Colorado
Responsibilities:
Provides skin care consultation and other related procedures to clients
Administers chemical peeling procedures
Performs professional skin care facials
Conducts body waxing procedures
Conducts seaweed wrap treatments
Applies facial masks to clients
Performs skin care facials and extraction procedures
---
Education
School of Botanical and Medicinal Aesthetics
Certification; Skin Care
2007 – 2008
Denver, Colorado
Heritage College
Associate Degree, Cosmetology
2005 – 2007, 3.6 GPA
Denver, Colorado
George Washington High School
High School Diploma
Denver, Colorado
2001 – 2005, 3.2 GPA
---
Courses
Certified, Skin Care Treatments
Spanish; Level 9
MS Office
---
Personal information
Single
DOB 05/12/92
Hobbies include music, art, dance
What to Write in an Esthetician Resume Objective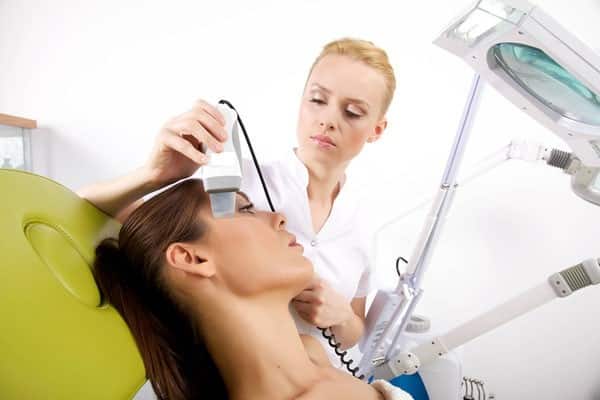 Skincare clinics and spas are regularly looking for highly qualified Estheticians. They want candidates with the requisite qualifications to provide expert skin care and other services to their clients and patients. Skincare offers a wide variety of services from facials to body wraps to an assortment of therapies. The field of Aesthetics is constantly evolving to include new treatments and methods.
Thus, in your Esthetician resume objective, you have to highlight your specializations. Identify the types of skin care treatments and methods you are most familiar with. These will differentiate you from others who only provide basic skin care services.
Skincare clinics and spas not only sell services. They primarily sell the experience of wellness. When people sign up for spa and skin care treatments, they expect to feel better about themselves afterward. Going to a spa is regarded as a way of "pampering" oneself.
Your resume objective must also show your passion for what you do and give the Spa owner an idea of why you chose a career as an Esthetician.
What to Write in an Esthetician Resume Skills Section
If you want to stay ahead of all the candidates who want the same position, you must have these qualifications in your Esthetician resume skills section:
Academic background or certification in Cosmetology or related courses.
Knowledge of the latest methodologies in skin care
Experience in a variety of skin care services such as facials, extractions, body wraps, exfoliation services, body scrubs, and tanning.
Experience in body hair removals such as body wax, laser removal and other processes based on body and hair type.
Experience in rejuvenation techniques such as aromatherapy, chemical, foto and laser treatments.
Experience in massage treatments.
Experience in assisting surgeon and dermatologist in pre and post operating procedures
Ability to provide professional skin care consultation services
Ability to select the appropriate skin care product for every client
Ability to provide skin care solutions
Knowledgeable and experienced in makeup application
Knowledgeable in the best makeup product per skin type
Knowledgeable in Spa operations
Experience in administration of Spa policies and guidelines
Ability to generate sales and consistently meet quotas for the Spa
Efficient in scheduling and appointment setting
Great social and interpersonal skills
Excellent communication skills
Ability to work with a team or a group of people
Proficient in spreadsheet and word processing software
The skin is the body's largest organ and as the Esthetician, the clinic's patients have entrusted theirs to your capable hands. When a patient undergoes a successful exfoliation, facial cleansing or body wrap treatment, he or she feels rejuvenated. A productive massage session with the correct healing oils removes stress and improves body circulation.
Skin care and spa treatments are more than just for vanity. These ensure overall health and wellness of the individual. People will book appointments in the skin clinic or spa to relax, unwind and feel better. As the Esthetician, you are not only providing expert service but also a great, unforgettable experience that should result in another booking.
What to Write and Not to Write in the Esthetician Resume Experience Section
Estheticians are often overlooked in a skin clinic or a spa but their skills are keys in guaranteeing a great experience for the patient or client. People now more than ever are setting schedules aside to visit a skin clinic or a spa for treatments. Considering the turbulence the world has been through since the beginning of the new millennium, a skin facial, body wrap or aromatherapy session may be just what the doctor ordered.
The best way to define a resume would be as your marketing kit. It is the document which is tasked to sell your skills, qualifications, and experience to a prospective employee. The question is: Will the prospective employer buy?
For you the question should be, "What would get the prospective employer interested in what I have to offer?"
In an industry that is highly differentiated such as Aesthetics, you would have to capitalize on your current knowledge and competencies in its various areas. Highlight your expertise and know-how in different types of skin care techniques and applications. Create a summary of the different body wrap methods you have experience in.
Massage is highly sought after and in fact, has slowly entered the workforce as a special benefit for employees to relieve stress. What massage techniques do you know? How will these alleviate certain pre-conditions and persistent aches and pains?
Part of feeling good is looking good. In addition to skincare treatments, women are always interested in the best brands or types of makeup to use. As a cosmetologist, you should have the experience and expertise to render advice to women. At the same time, the clinic or spa will expect you to push its own products as well. Cosmetics is a great source of revenue for these businesses.  
If you work in a private capacity as a Makeup Artist, include that in your resume. It gives the impression your services are in demand. If you have apprenticed with a well-renowned Makeup Artist, include that also in your resume even if you were not paid. The experience itself will be looked upon as the currency.
If you have experience in other work that is not related to being an Esthetician, you can indicate it in your resume but do not explain or expound on it in great detail. It may only serve to distract the potential employer from focusing on your relevant experience.
Our Esthetician resume sample will go a long way in helping you submit a resume that will gain the attention of the skin clinic or spa owner.  Also take some time to study our sections on writing the objective, skills, and advice on composing your experience. Our advice will give you guidance on how to package your skills and experience to your advantage.
Need to see more resume samples and templates to better understand how to write an Esthetician resume? Here are more other resume examples for different job positions that you can use as inspiration.
Besides the resumes listed above, we recommend going through the following resume writing and job seeking tips: