Hairdresser Resume Sample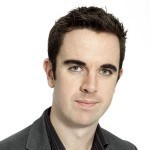 Vernon G. Santino
Address: 4895 Fairburn Road NW, Atlanta, GA.
Phone: (678) 989 6347
Email: [email protected]
Current Job: Hairdresser; Style Points Salon, Atlanta, GA
Objective Statement
Licensed professional Cosmetologist and Hairdresser in the state of Georgia is desirous in joining the team of hairdressers at Unique Chic Salon. I have 3 years of experience as a stylist and makeup artist and have followed the work of your salon at Atlanta fashion week. I would love to be part of your team and share my talents with your clients.
Strengths/Special Skills
Associate Degree in Cosmetology.
Knowledge and experience handling hairdressing equipment such as blow dryer, curling iron, hair steamer, cutter, trimmer, shears, razor, paddle brush, and sectioning clips.
Bilingual; English and Spanish.
Friendly, outgoing personality.
Ability to stay on my feet for long periods.
Work Experience
Hairdresser; 2018 to Present
Style Points Salon; Atlanta, GA
Responsibilities:
Attend to clients and walk-ins.
Meet clients before the session; find out the particular style that they want.
Recommend hairstyles and treatments.
Suggest products to use at home.
Provide the following services: professional hair cut and hairstyling services, blow dry, hair straightening and curling, hair coloring, shampoo and conditioner, and makeup application.
Assist the salon during offsite events such as weddings, fashion shows, corporate affairs, and movie productions.
Maintain a clean and hygienic workplace.
Hairdresser; 2017 to 2018
Good Vibes Styling Salon; Atlanta, GA
Responsibilities
Book appointments for clients.
Attend to walk-ins and try to fit them for an appointment with a stylist.
Meet with the client to discuss the treatment service.
Recommend hairstyle to the client and other services.
Promote the salon's products for makeup and hair care.
Assist in processing payments.
Keep the work area clean and sanitary at all times.
Participate in mobile styling services at fashion shows and weddings.
Education
College
Associate Degree
Cosmetology
Aveda Community College for the Arts
Atlanta, GA
2012 to 2014
High School
South Atlanta High School
Atlanta, GA
2008 to 2012
How To Write A Good Hairdresser Resume
To become a successful Hairdresser, you must gain experience. Whether you are entry-level or well-tenured, if there's an opportunity to work for a bigger employer – go for it! Your first step is to submit a good Hairdresser resume and we've outlined a few tips to take your application from drab to fab!
Proof of Qualifications – Professional License/Certification
The first thing that the recruiter or salon owner wants to know is if you're qualified as a Hairdresser. He will look for information on your resume if you're professionally-licensed or have acquired certifications in specific Hairdressing skills.
You can share this information in the Objective Statement or Career Objective Statement. For better clarity, you can create another section, "Licenses/Certifications" where you can put in more details.
Customize Your Resume to the Needs of the Employer
The duties and responsibilities for the Hairdresser will differ from one employer to the next.
For example, Employer "A" may prefer a Hairdresser with extensive experience working during fashion shows and can do blow-drying, curling, and hair extensions on-the-go. Meanwhile, Employer "B" may want a Hairdresser who can sell a lot of products and services in the salon.
Read the list of duties and responsibilities that is outlined in the job ad. Then, customize the work experience section to reflect the needs of the employer.
Thus, if you're applying for the job ad of Employer "A", you can include the following in your work experience section:
Assist with the hairstyle and makeup of runway models in popular fashion shows such as "Fashionista Expo" and "Style Runway".
Choose the Right Verbs
Choosing the right verbs will make it easier for the recruiter to understand what you can do as a Hairdresser.
Here is a list of verbs you can use for your Hairdresser resume:
Apply
Assist
Perform
Conduct
Meet
Greet
Cut
Style
Recommend
Promote
Suggest
Advise
Sanitize
Create
Design
Conceptualize
Style Your Resume Like a Professional
You don't have to add color and sparkle to your resume to make it stand out. And please, don't spray it with your favorite scent!
By style your resume like a professional, we mean to make it look professional:
Choose a basic font style such as Arial, Helvetica, or Calibri.
Make the font large enough to be easily readable.
Keep your descriptions short and concise.
Distinguish the sections by using Boldface or slightly larger font size.
Summarize your key information by using bullet points.
Hairdresser Skills List
What Hairdresser skills are recruiters looking for? Learning how to cut and style hair is important but there are other skills that you must possess to gain the confidence of the employer.
Hard Skills
Hard skills are the technical skills of being a hairdresser. There are the skills that you learn from formal training or from hands-on experience.
Those who are serious about their career as Hairdressers, take up courses in hairstyling and make up from schools that offer courses in Cosmetology. The school might offer courses that focus on the basic fundamental skills required of Hairdressers.
These hard skills include:
Haircut
Hairstyling
Coloring
Curling
Adding Extensions
Hair Straightening
Bleaching
Hair Dye Application
Proper Shampooing and Conditioning
Administrative Skills – Managing appointments, phone handling, basic accounting, and maintaining customer records.
Customer Service
Importance of Maintaining a Clean and Hygienic Work Environment
How to Market, Promote, and Upsell Products and Services
Developing Communication and Interpersonal Skills
Soft Skills
Soft skills are important because they tell the recruiter a lot about you as a person, not as a Hairdresser.
Who you are as a person will reflect on how you manage work as a Hairdresser. In a business that is customer-driven, hiring a Hairdresser with the right set of soft skills is crucial to its success.
What are the ideal soft skills for a Hairdresser?
Creative
Confidence
Positive Disposition
Patient/Tolerant of Customers' Different Attitudes
Ability to solve problems
Expert time management skills
Respectful to customers, co-workers, and management
Ability to manage stressful situations
Ability to work with a team
Strong sense of responsibility
Professionalism
Passionate about learning
Empathy
High Level of Focus and Concentration
Hairdresser Duties And Responsibilities For The Work Experience Section
A Hairdresser is more than just the salon's stylist. He's one fo the first persons that the customer will encounter in the establishment. If he does a great job and the customer is happy, the salon can expect repeat business every month.
The descriptions of your duties and responsibilities in the work experience sections are important because they let the employer know if you are the right person for the job.
It's not just about the skills you have as a Hairdresser that can be learned from the job descriptions. The recruiter also wants to know who you are and how you approach your job as Hairdresser.
It's not enough to know your job – do you understand what is expected of you to perform effectively as a Hairdresser?
Give Your Job Descriptions the Personal Touch
We touched on this briefly in the section "How to Write a Good Hairdresser Resume". Before you write your job descriptions, review the job ad. Learn more about the position. Find out the requirements; what the employer is looking for and the scope of work.
Identify the qualifications you can meet and the duties and responsibilities that you're familiar with. From there, tailor-fit the job descriptions to assure the employer that you have the necessary experience and qualifications to become the Hairdresser for the salon.
Write in a Conversational Tone
Employers prefer their Hairdresser to have a personality. Allow your personality to shine by writing the job descriptions in a conversational tone.
Meet and greet customers in the salon.
Discuss the style they want; find out the motivation or inspiration and if there's an event they are going to.
Guide the customers through hairstyles that they might want to consider.
Recommend personalized hairstyles; take the client through the styling process.
Suggest products the customers can use at home.
Promote the other services of the salon to customers.
Perform a variety of services such as hair cut, hair styling, trimming, curling, rebonding, tinting, hair color, and application of makeup.
Maintain a clean, sanitized, and hygienic work environment.
Assist at the front desk; process payments at the cash register.
Schedule appointments for the salon.
Engage the customer in conversation; make them feel comfortable and relaxed in the salon.
Keep the Job Descriptions Unique
If you were employed by multiple salons, make sure that you create unique job descriptions for each.
Nothing turns recruiters off more than job descriptions that are repeated from one employer to another. It shows a lack of imagination, creativity, and responsibility which are all important soft skills for a Hairdresser.
You can make your job descriptions unique simply by giving details that best identify your work with an employer.
For example, you can give specific details of your scope of work such as if you assisted the salon owner at a live fashion show. Another example is if you won awards during your time as the Hairdresser for the salon.
Entry Level Hairdresser Resume
There are plenty of opportunities for those with an entry-level Hairdresser resume. The market has opened up for Hairdressers who can be hired by salons, gyms, wellness centers, fashion agencies, fashion magazines, and corporate centers.
How can you make your entry-level Hairdresser resume stand out?
No Work Experience? Use the Functional Format
In our sample resume for a Hairdresser, we used the reverse-chronological format which works to highlight an applicant's extensive experience. If you don't have enough experience or none at all, use the functional format.
With the functional format, the work experience section is located near or at the bottom of the resume. In contrast, the technical skills, abilities, and proofs of certification are located near the top of the page.
The purpose of the functional format is to shift the focus of the recruiter away from work experience and toward skills.
Here is the standard set up of the functional format:
Contact Information
Objective Statement
Strengths
Certifications/Licenses
Seminars and Workshops Attended
Education
Work Experience
Harness the Power of the Internet
Did you work as a freelance Hairdresser? Did you volunteer to style the hair and makeup of your friends and family?
Think ahead and create a personal website that has a page to showcase your hairdressing genius.
Include the link to the Contact Information section of your resume. You might want to add a link to your bio in reputable online platforms such as LinkedIn.
No Spelling and Grammatical Errors
Coming across spelling and grammatical errors in your resume will feel like accidentally cutting the recruiter during a shave. It will leave a bad impression.
Spelling and grammatical errors are red flags in recruitment. These types of mistakes will imply you are irresponsible and not detail-oriented. Always double-check your resume before submitting it to Human Resources.
Don't Include Irrelevant Information
If you worked at a fast-food restaurant before, there's no need to include this information in your resume. Being a cashier or server in a fast-food restaurant has no relevance to the job of a Hairdresser.
Adding these details in your resume will make it unnecessarily longer and more complicated for the recruiter.
If the demand for Hairdressers is sluggish and you have the license to practice in your state, consider becoming a freelancer and work from home. You'll earn money, gain experience, and build a network of clients.
We are sorry that this post was not useful for you!
Let us improve this post!
Tell us how we can improve this post?