Salon Manager Resume Sample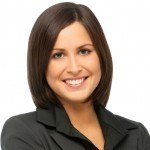 Moira S. Peters
Address:        123 Valley Lane, San Francisco, CA
Phone:           (628) 6549870
Email:            [email protected]
Current Job: Salon Manager, Spellbound Salon & Spa, San Diego, CA
---
Objective
Certified Cosmetologist and two-time winner of L'Oreal Best Hairstylist award. I am a hands-on Salon Manager with 6 years of work experience seeks the opportunity to manage Avalon Beauty Salon and Spa. Good track record of delivering excellent customer service, effective team leadership, and innovative marketing strategies.
---
Skills
Associate's Degree in Business Administration

Associate's Degree in Cosmetology and Makeup Artistry

Extensive knowledge of salon products and services

Proficient in handling staff recruitment, shift schedules, and payroll

Efficient multitasker

Excellent people skills

Team player
---
Work Experience
Salon Manager, 2016 to present
Spellbound Salon & Spa, San Diego, CA
Duties and Responsibilities
Launched different social media campaigns to promote Spellbound's new products & services which resulted in a 70% increase in monthly sales

Scouts and orients new hair stylists, nail artists and spa staff.  Evaluates performance on a monthly basis to ensure that each member adhere to salon's goals

Coordinates with suppliers regarding workshops for salon staff to keep them updated on current trends and strategies to improve customer service

Organizes team building activities to ensure smooth collaboration among salon staff and encourage members to give their best efforts at work

Monitors supplies inventory and trains staff on economical usage of salon supplies
Salon Manager, 2012 to 2013
24 Carats Salon, Los Angeles, CA
Duties and Responsibilities
Recruited 3 award-winning stylists and makeup artists from across states.  Collaborated with them to create a program on one on one coaching of current Stylists and Aestheticians

Recommended the development of an appointment booking App which led to 99% accuracy in scheduling

Prepared monthly reports on budget, payroll, supplies inventory, staff performance evaluation and sales

Exceeded monthly quotas by 50% with a more aggressive approach to social media marketing

Decreased staff turnover by 80% by addressing their concerns in a timely manner and acknowledging good performance through merits/awards
Salon Manager, 2012 to 2013
Beauty Corner, San Francisco, CA
Duties and Responsibilities
Promoted from Senior hairstylist and Makeup Artist to Salon Manager after 6 months of service

Awarded Best Hairstylist at L'Oreal Annual Trade Launch Hair & Beyond Competition in December 2017 and December 2015

Utilized Facebook, Instagram, Twitter and Snapshot to aggressively promote Beauty Corner

Decreased supplies wastage by 80% through proper staff orientation and implementation of new inventory software

Simplified day-to-day operations by upgrading tech support systems with a new Salon & Spa software
---
Education
Associate of Arts in Business Administration
California College of San Diego, San Diego, CA
2015-2017; GPA 3.6
Advanced Cosmetology and Makeup Artistry
Avalon School of Cosmetology, Los Angeles, CA
2015
Associate of Arts in Cosmetology
Riverside College, Riverside, CA
2015-2016
High School
St Patrick High School, Orange, CA
2017-2015
License:
Passed California Board of Barbering and Cosmetology in 2017
---
Personal information
Status: Single
Date of Birth: December 3, 1990
Hobbies include photography, guitar, and Yoga
Salon Manager Resume Skills List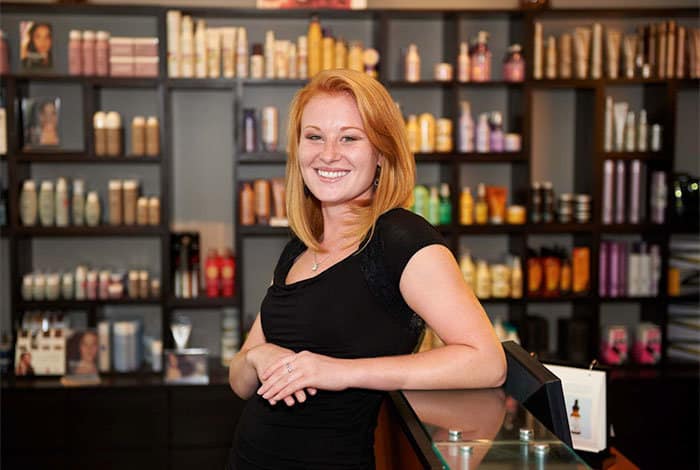 When the salon owner is away, the Salon Manager will be in charge of the business. Employers prefer candidates who can think like a business owner. Your Salon Manager skills list must prove your technical qualifications and summarize the attributes that make you trustworthy for the job.
Education.

If you do not have a bachelor degree in a four-year course, you should invest in short courses that will get you certified in skills and disciplines that are applicable to the job of a Salon Manager. A two-year Associate Degree course in Cosmetology will be enough to qualify you for a licensing exam. There are states that require salon managers to be licensed. A Salon Manager must be constantly updated with the latest beauty trends, so continuing education is necessary.

License.

You need to complete the required training hours and pass the licensure examination given by the State Board of Barbering and cosmetology to be eligible for work in the beauty industry. The number of training hours differs per specialty. For example, Cosmetologist and Barber license may take 1600 hours/3200 hours apprenticeship + 220 hours of related training hours while a Nail Technician would cover 400 hours of training.

Excellent communication skills.

You will deal and meet with customers, suppliers, salon crew and upper management day in and out. Your ability to listen, converse and write effectively will help establish harmonious relationships with everyone you encounter at work.

Dedicated multitasker.

Good managers are always the first to arrive and last to leave to ensure that business will open and closed smoothly. You must be well versed in the different stations of the establishments in order to manage effectively. You must be able to juggle management and floor duties well. Staff will rely on your for guidance while business owners expect you to run the salon efficiently.

Innovative.

Salon business is booming. You must be able to think of ways to retain loyal customers and attract new ones. It is part of your duties to come up with strategic ways to promote the salon's brand in different marketing platforms.

Grace under pressure.

Customers who walk in the salon or spa expect top-notch service. In the event that a staff makes a mistake in administering beauty procedures, you must be able to take control of the situation and immediately find solutions.
Salon Manager Resume Objective
Your future employer wants to get a glimpse of what you hope to accomplish and plan to contribute to the company. When composing your Salon Manager resume objective, give some thought to what you will put in but write from the heart. If it seems contrived, the Hiring Manager will shift his or her attention to the next resume on file.
As you have read from our sample resume objective for Salon Manager, we ran off with the strongest selling points of Moira:
Certified Cosmetologist
Two-time winner of L'Oreal Best Hairstylist award
These two qualifications will already set her apart from most of the other applicants.
From there we highlighted her experience. In the beauty business, 5 years is good enough. Moira has 6 years under her belt.
Finally, always address your objective statement directly to the employer. Think of the resume objective as your formal introduction to any company. By indicating the name of the business you are applying to, you are customizing your resume which most candidates fail to do.
Salon Manager Resume Format
The reverse chronological will allow you to present your career progression in a clear-cut manner which is why you should use it for your Salon Manager resume format. This way, the hiring manager will be able to follow your development in the beauty business easily.
Please take note of how we arranged the sections in our sample template for Salon Manager resume:
Contact Information
Objective Statement
Skills
Work Experience
Education
License
Personal Information
Begin with your current job and work your way backward. How far back? First of all, you have to focus on relevant work experience; no matter how far back that goes.
However, we suggest not more than 10 years because hiring managers will focus more on the recent positions you've held.
Make sure that your contact information is updated and complete. Use bullet points to list your strengths and responsibilities you handled per job. With regard to your educational background, begin with your highest degree and work your way backward. Don't forget to include all special training programs you have completed.
Entry Level Salon Manager Resume
Do not worry about your prospects by submitting an entry level Salon Manager resume. For as long as you match the employer's qualifications you will definitely have a chance of getting interviewed.
Seize the hiring manager's attention by using the resume objective to share your story. What story? The one on why you want to become a Salon Manager. Everyone loves a good story especially people from recruitment. Make sure to write it using a conversational tone.
Emphasize your hard and soft skills in the Skills section. Show that you are ready to take on a bigger role by presenting yourself as a well-rounded cosmetologist.
The Functional format is ideal for an entry-level resume for Salon Manager. The setup of the sections would be like this:
Contact Information
Objective Statement
Skills
Education
License
Work Experience
Personal Information
Make sure to add relevant skills that will give you an edge over other applicants. Do not forget to include awards you have received as a hairstylist, makeup artist or nail artist. List all the certificate courses and seminars you have attended to show that you are passionate about improving your cosmetology skills.
Salon Manager Resume Writing Tips
Crafting a well written takes time. The good news is we have taken the "trial and error" aspect with our usable Salon Manager resume writing tips:
Use powerful verbs and numbers to clearly demonstrate your management efficiency. Action verbs provide the hiring managers clear visuals of you in action. Your bullet list of responsibilities will also sound more convincing when you use metrics to describe the results of your actions.
Validate your achievements with numbers.
For example:
Launched different social media campaigns to promote Spellbound's new products & services which resulted in a 70% increase in monthly sales.
Decreased staff turnover by 80% by addressing their concerns in a timely manner and acknowledging good performance through merits/awards.
Just like fixing great hairstyle, you have to be patient when working on your application. Just remember, you can always go back to our resume example for Salon Manager for reference.
We are sorry that this post was not useful for you!
Let us improve this post!
Tell us how we can improve this post?