Freelance Makeup Artist Resume Sample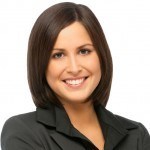 Sasha Y. Fairbanks
Address: 11456 South Central Avenue, Los Angeles, CA.
Phone: (323) 789 6321
Email: [email protected]
Current Job: Freelance Makeup Artist, Los Angeles, CA
Objective Statement
Professional freelance Makeup Artist with certifications in Makeup Artistry and an Associate Degree in Cosmetology seeks to offer her services to 365 Big Game Events. I have experience working as a Makeup Artist for fashion shows, movie sets, weddings, theater productions, and corporate events which are the bulk of your clientele.
Strengths/Special Skills
Associate Degree in Cosmetology.
Certification in Makeup Artistry.
Updated skills in makeup application.
Bilingual; English and Spanish.
Excellent time management.
Ability to perform in a fast-paced environment.
Work Experience
Freelance Makeup Artist; 2018 to Present
Style By Sasha; Los Angeles, CA
Responsibilities:
Style by Sasha is my online-based freelance Makeup Artist business.
Network for clients via online job platforms, social media, and email marketing.
Conduct online meetings with clients to get to know them and gain a sense of idea about their preferred style of makeup.
Schedule makeup application appointments with clients.
Perform research on the latest makeup products and tools in the market.
Handle projects in various environments – weddings, movie sets, theater productions, fashion shows, and corporate events.
The client list includes Sigma Television Productions, Fly On The Wall Movie Productions, Hayes Events Organizers, Del Rio Fashions, and Valliant House of Fashion.
Makeup Artist; 2013 to 2018
Sophisticat Salon; Los Angeles, CA
Responsibilities
Attend to walk-in customers and those with set appointments.
Discuss the client's preferred makeup style; offer recommendations on how to improve the final look with the makeup.
Promote and sell the salon's hair and makeup products.
Check the quality of all products used in the salon.
Perform makeup application services at remote locations such as movie sets and fashion events.
Provide advice and consultation services to clients.
Education
College
Associate Degree
Cosmetology
International School of Beauty, Arts, and Sciences
Los Angeles, CA
2014 to 2016
High School
Public Junior High School
Los Angeles, CA
2010 to 2014
How To Write A Good Freelance Makeup Artist Resume
As a freelance Makeup Artist, you can be working at a salon one month then at a movie set the next. The opportunities for growth are there but you need a good freelance Makeup Artist resume to make a good impression on the recruiter.
Here are 4 tips on how to write a freelance Makeup Artist resume that will get eyebrows rising.
Choose the Right Resume Format
The reverse-chronological format is perhaps the most popularly-used resume format by job seekers. The primary benefit of the reverse-chronological is that it focuses on your current level of qualifications.
However, the reverse-chronological will not be effective if you don't have work experience or have glaring unemployment gaps on your resume. The functional format will work best if you're looking for your first job as a freelance Makeup Artist because it emphasizes your technical skills.
For those who are transitioning from another career, the combination format will be more ideal.
The combination format applies the reverse-chronological features on the work experience and education section but uses the top-third portion of the resume to highlight the technical skills and other strong points.
Get Creative with the Objective Statement
The Objective Statement is also referred to as the Career Objective Statement. Basically, introduces you to the potential employer. The way you write your Objective Statement is the same way you approach writing a sales pitch.
"Why should you hire me as your makeup artist?"
The recruiter will consider the candidate who can best provide what the job needs. Before you write the Objective Statement, review the job ad, and take note of the scope of work or job description.
For example, the job ad describes the requirements for the Makeup Artist as follows:
At least 2 years of work experience.
Background in applying makeup during live fashion shows.
Certification in Cosmetology or Makeup Artistry.
Knowledge of wigs and prosthetics.
If you meet these requirements, then a good and effective objective statement will read as follows:
Makeup Artist with 2 years of experience providing makeup and styling services for fashion events, theatre activities, movie production sets, and salons is desirous of joining the team of stylists at Avante Garde Design Company. I have worked with wigs and prosthetics during my time at theatre and movie set productions. I have an Associate Degree in Communications and a certification in Makeup Artistry.
Make Each Work Experience Fresh and Unique
Be fab, not drab!
Add glitter to your work experience by making each tenure different; fresh and unique from one another.
How you present your job descriptions is indicative of your level of creativity. If you write generic-sounding job descriptions, the recruiter may perceive this to be indicative of someone who lacks imagination and does not want to put effort into his work.
You can easily differentiate one work experience from another by identifying the unique aspects of each job.
For example, what made working as a Makeup Artist at a fashion show different than applying makeup to clients of a spa? What products did you use? How fast did you have to work?
Balance Out Your Hard and Soft Skills
We will go deeper into writing an effective work experience section in "Freelance Makeup Artist Duties And Responsibilities For The Work Experience Section". However, we cannot overemphasize the importance of balancing out your hard and soft skills.
Recruiters aren't just looking for talented freelance Makeup artists who have the requisite technical or hard skills. Perhaps, more importantly, they want to hire people with the right attitude and the ideal disposition for the job.
In your work experience section, there must be job descriptions that give the recruiter ideas of what you can do and how you perform on the job.
Freelance Makeup Artist Skills List
Many freelance Makeup Artists develop their skills while growing up. They've always enjoyed applying makeup on themselves and others to become more beautiful.
There's a limit to how far your passion for makeup will take you. To succeed in the industry, you need to acquire specific hard skills and be made of the right "stuff" or attitude to fulfil the demands of the profession.
Let's start off with the technical qualifications of a freelance Makeup Artist or the Hard Skills.
Hard Skills
There's a lot more to applying makeup than just putting brush to skin. There are specific techniques and theories that you need to learn and practice. And while it's tempting to learn these techniques from YouTube videos, we recommend signing up for certification courses or acquiring a degree in Cosmetology.
It's always better to have shared space guidance from professionals in the industry. At the same time, the certifications you acquire will add more luster to your resume.
What skills should you expect to learn from these certification courses?
Basics of makeup application
How to enhance eyelashes and eyebrows.
Using the right makeup tools.
Latest techniques in applying foundation and primer.
How to maximize the effects of lighting and contouring techniques,
Basics on skincare.
And more!
The knowledge you acquire will make you feel more confident about your abilities as a Makeup Artist. In addition, the new skills will help enhance your creativity. They will open the boundaries of the possibilities in makeup artistry.
Soft Skills
Why are some freelance Makeup artists more successful than others? In an industry where the hard skills are equal, the differentiator is often the type of soft skills possessed by the freelancer.
The saying "Hard work beats talent" also applies to the makeup and cosmetics industry that is very competitive.
The person who's willing to put in more time and effort will be more successful than a person who's affected by the challenges of the profession.
Here is a list of the most desired soft skills for a Makeup Artist:
Creativity – Strong visual sense to create the best look for the client given the shape of the face, skin tone, and perceptible imperfections.
Communication and Interpersonal Skills – Like an artist interpreting his work on canvas, the Makeup Artist should have the ability to articulate his ideas clearly to his client and allow proper feedback.
Customer Service – Makeup artists work with different professionals and clients with unique personalities. You must respond professionally and with courtesy to comments, opinions, and suggestions from the people you work or interact with on a daily basis and give the correct recommendations.
The Ability to Manage Stress – During fashion shows or theater productions, you have to apply makeup faster without making mistakes. It can be a high-pressure job where a lot is at stake. The ability to manage stress will allow you to focus and give 100% attention to your client.
Highly-Organized – You will be handling different products and makeup tools. Your clients will have different needs and may present new ideas. To get the job done right, you should be highly-organized and prepare in advance.
Freelance Makeup Artist Duties And Responsibilities For The Work Experience Section
As a freelance Makeup Artist, you do more than just making people look good. The salon counts on the Makeup Artist to help the business grow. Your clients depend on you for advice for skin and hair care. The event organizer will pin his hopes that you can make the show go on without a hitch.
When you're a freelancer, you might handle 3 to 4 clients with different needs. The conditions or the work environment could be vastly different from one client to another. You have to be ready to assume different duties and responsibilities.
A person or an establishment that's interested in hiring your services wants to know if you have the experience and knowledge to answer their particular needs and concerns.
How should you describe the duties and responsibilities in your work experience section that present your freelance Makeup Artist resume as the answer to their prayers?
Give it the Personal Touch
For the reason that it may not answer the specific needs of the job you are applying for, you should always keep your resume updated.
Before sending out your resume, cross-reference it with the job ad. Does it answer the call of the employer?
Each potential client or employer has a set of duties and responsibilities or scope of work that they want the Makeup Artist to perform. Find out what these duties and responsibilities are. Then, review your experiences.
Did you handle similar responsibilities in your current or previous jobs? If so, place these similar responsibilities at the top end of your job descriptions. Make it crystal clear to the person reviewing your resume that "I can do this".
Share Tidbits of Your Life as a Freelancer
Freelancers are entrepreneurs. You're a business owner; you provide your skills to people and companies that need makeup services.
Why is it important to share tidbits of your life as an entrepreneur to the potential client?
It shows you are a responsible person who understands the importance of growing a business. You don't just know hair and makeup. You are familiar with financing, marketing, customer service, and are fully aware of why you should always give top-level service to your clients.
You don't have to reveal much. A 5 to 8 set of bullet points describing how you started and grew your freelance Makeup Artist business should suffice.
Present a Day in the Life
Did you work at a fast-paced fashion show as the event Makeup Artist? Did you work as the on-set Makeup Artist at a live theater production? Were you the Makeup Artist on call at a popular salon?
These are examples of jobs under different working conditions. There's no reason why you can create unique job descriptions per work experience.
A good way to describe your duties and responsibilities is to present them in a "day in the life" format. In other words, present your tasks in chronological order – from the time you walked in the place of work until the time you walked out.
For example, a day in the life of a freelance Makeup Artist at a fashion show would read like this:
Meet with the fashion designer to discuss his idea of makeup application for his creations.
Orient the fashion models together with the fashion designer; inform them on the type of makeup to be applied.
Inspect the makeup products to be applied to the models.
Run tests on the products; apply them on the skin with the available tools.
Check the quality of the brushes.
Set up the makeup station.
Coordinate with the event manager on the schedule of the show.
Assist the on-site stylist on the model's hair arrangement.
Apply makeup according to the instructions of the fashion designer; implement improvements as necessary.
Assist the models with clothes and other accessories.
Maintain a clean and orderly area at all times.
Don't Forget the Soft Skills
We briefly touched on the importance of soft skills in the section "How to Write a Good Freelance Makeup Artist Resume".
Don't assume that as long as you have the necessary hard skills, you'll get hired. Many potential employers prefer to hire makeup artists they can work with rather than those with top-level hard skills.
As you've read in the previous section, in the job descriptions, we included duties that showed the freelance Makeup Artist providing assistance to the hairstylist and fashion models.
He consults with the fashion designer and helps him orient the models before the start of the show. The makeup artist also coordinates with the event manager and strives to maintain a clean and orderly environment.
These are all important soft skills that present the candidate as a person who can make the event much easier to manage.
Choose the Right Verbs
Lead-off your job descriptions with the right verbs to trigger effective imagery in the mind of the recruiter.
Here's a list of the best verbs you can use as a Makeup Artist:
Create
Design
Develop
Assist
Provide
Collaborate
Coordinate
Help
Apply
Orient
Support
Promote
Market
Attend
Meet
Greet
Organize
Schedule
Entry Level Freelance Makeup Artist Resume
If you have an entry-level freelance Makeup Artist resume – don't worry! Someone will give you an opportunity to start your career. You just have to be resilient, competitive, and patient.
There's good demand for makeup services. You may have to start out small; the paychecks may not be big but the experience is the currency you earn that has greater value.
Set Aside Time for Networking
As a freelancer, networking should be part of the daily grind. You can't find clients if you don't network. If you keep at it, you'll be so loaded with clients that you wouldn't have to network every day.
Here are 3 helpful tips on networking:
Assume a 2% success rate on your efforts. Therefore, to land one client, you have to target and apply to 50 jobs or 2 jobs per day.
Choose the best online platforms to network for your services. There are several but not all will yield results. Conduct some online research or ask your friends for advice.
Take your time in applying for jobs. Prioritize the job ads that meet your present skill and experience levels.
Make Sure Your Resume Has No Errors
The surest way to lose the job is to have spelling and grammar mistakes on your resume. These types of errors are hard to ignore especially in a job that requires attention to detail.
Review your resume constantly and run it through a spelling and grammar checker before sending it to the employer.
Go Old School
If you're looking for your first gig as a freelance Makeup Artist, offer your services to your friends and family.
Don't charge for the first few assignments. Instead, get your customer's consent that you can take pictures or videos you can upload on social media or on your website.
You can also do some leg work and visit spas, theaters, movie companies, photography shops, event organizers, and salons that need makeup artists on call.
Give them your calling card that has your contact information and links to your social media pages and/or website.
We are sorry that this post was not useful for you!
Let us improve this post!
Tell us how we can improve this post?