Cosmetologist Resume Sample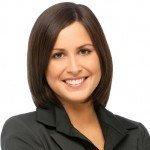 Christina L. Snow
Address:         2356 Arundel on the Bay Road, Annapolis, MD
Phone:            (410) 379 6485
Email:             [email protected]
Current Job:  Cosmetologist; New You Salon, Annapolis, MD
---
Objective
State-licensed Cosmetologist with certifications in hairstyling, makeup, and pedicure. I have 6 years experience in the industry and love every aspect of the job from meeting clients and making them feel good about themselves! I hope to be given the opportunity to share my passion, expertise, and experience with your customers at Star Sparkle Beauty Experts Spa and Salon.
---
Skills
State-licensed Cosmetologist.

Certified in hairstyling, makeup, and pedicure.

Apprenticed with renowned stylist David Taylor for 6 months.

Creative stylist; updated with modern techniques.

Positive disposition.

Excellent conversationalist.

Wonderful listener.
---
Work Experience
Cosmetologist; 2017 to present
New You Salon, Annapolis, MD
Duties and Responsibilities
Meets with clients and exchanges ideas on the look they want to achieve.

Works as lead stylist for fashion shows that contract the services of New You Salon.

Researches new styles and teach techniques to other stylists and cosmetologists.

Advises clients on the kinds of makeup and hairstyling products they should use from the line endorsed by New You Salon.

Handles and oversees all customer service issues that are addressed to the salon.
Cosmetologist; 2015 to 2017
Tessie Taylor Beauty Salon, Annapolis, MD
Duties and Responsibilities
Designated lead hairstylist and makeup artist for Tessie Taylor.

Assists and guides other cosmetologists with clients who have special styling requests.

Marketed and promoted Tessie Taylor's product line to customers.

Worked with hairstyling and makeup team during fashion and film shoots where Tessie Taylor was contracted as set stylist.

Provided other services such as massages, skin and scalp treatments.
Cosmetologist; 2013 to 2015
Love Yourself Salon, Annapolis, MD
Duties and Responsibilities
Worked as a hair stylist, makeup artist, and pedicurist.

Extended new services such as the scalp and skin care, massages, eyebrow shaping and ear piercing.

Maintained salon cleanliness and kept conditions sanitary.

Upsold salon's product line to clients.

Designated as the salon's home service stylist.
---
Education
The Temple Annapolis
Cosmetology
Annapolis, MD
2009 to 2013
High School
Broadneck High School
Annapolis, MD
2005-2009
Certifications/ Professional License:
Licensed Cosmetologist; State of Maryland, 2017.
Certified – Hairstyling, Makeup and Pedicure; Chesapeake School of Esthetics, 2017.
---
Cosmetologist Resume Skills List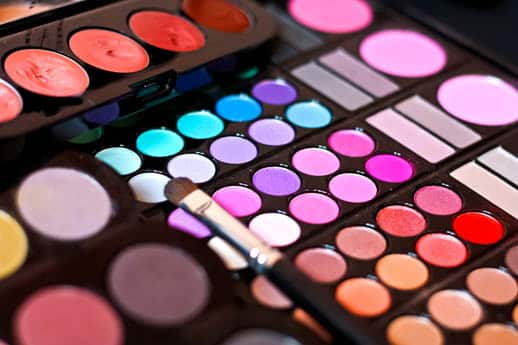 The Cosmetologist skills list will vary from employer to employer. High-end salons would prefer candidates who have completed at least a nine-month course in Cosmetology with certifications in standard services such as hair styling, makeup, massage, skin and scalp care, pedicure and manicure.
Mid-range to low-end salon and beauty parlours may not be as discerning and accept applicants who can provide basic services. Keep in mind that many salon owners will put you through an actual test by styling a model.
The best approach would be to assess your current level of skills and qualifications and apply for jobs where your strengths will stand out.
Here is the usual list of skills employers will be looking for in a resume:
Education 

If you think you can work in a salon because you used to cut the hair and style your little sister's makeup, think again! The standards of a professional salon and beauty parlor are much different.
Check your area for schools that offer short courses in Cosmetology. Most of these courses offer instruction in the basic services and will only take 6 to 9 months. 

Certification/ Licensing 

Most cities and states require cosmetologists to be licensed. However, requirements for licensing may vary depending on your state. If you plan to practice as a Cosmetologist in another city, you may have to go through the qualification process again. 

Creativity 

They say "Beauty is in the eyes of the beholder". As a Cosmetologist, your creativity allows you to see the beauty in everyone. Hair styling and makeup application are more than just a science. It takes creativity to turn all of that theory into beautiful work. 

Interpersonal Skills 

When people are depressed, one of the first things they do to feel better is to treat themselves at the local spa or salon. But it's not just about getting a new look that will make them feel better. The Cosmetologist is like a bartender; your customers will share their stories with you over the next few hours. Be a good listener and conversationalist. The salon can be a cheerful and interesting place to work! 

Physically Fit 

Being a Cosmetologist can be a physically- demanding job on days that the salon is packed. You may have to work from one customer to the next, going from one type of treatment to another. There are weeks where you will work for more than 40 hours if needed. You may even have to sacrifice weekends just to fit in appointments.
Cosmetologist Resume Objective
Keep your Cosmetologist resume objective short and to the point. Start out by disclosing that you are a state- licensed Cosmetologist so the person reading your resume can immediately qualify you as a potential candidate for the job.
Review the job post and take note of specific keywords that indicate skills needed for the position. In our sample resume objective for Cosmetologist, it seems that the skills indicated in the job post were hairstyling, makeup, and pedicure as these were listed by Christina in the first sentence of her objective statement.
Although it would be best to keep your resume objective short, don't miss out on any opportunity to let your personality shine through. The job of a Cosmetologist is very much a high-touch occupation because you are frequently interacting with people every day.
A Cosmetologist with a bad attitude and horrible disposition no matter how brilliant, creative or talented is not good for business.
In her objective statement, Christina gives the salon owner a glimpse of her personality with the line, "…love every aspect of the job from meeting clients and making them feel good about themselves!"
The line shows the salon owner that Christina understands what being a Cosmetologist is all about.
Cosmetologist Resume Format
If your work history is consistent or if it has very few unemployment gaps, use the reverse chronological for your Cosmetologist resume format. This makes it easier for the salon owner to review the information stated on your application.
In our example of a resume for a Cosmetologist, the candidate Christina has good tenure which is why we used the reverse chronological format and arranged the information in this manner:
Contact Information

Objective Statement

Skills

Work Experience

Education

Certification

Personal Information
The way the resume is structured sets up Christina's work experience for maximum effectiveness. We've built up her qualification with information such as her being a state-licensed Cosmetologist, certifications in key disciplines and a recipient of an apprenticeship program under a respected stylist.
When the person reading the resume gets to her Work Experience, he or she will not wonder why she grew and prospered in the profession within a few years.
Entry Level Cosmetologist Resume
Applying for your first job as a Cosmetologist? Don't worry! This is a highly technical profession. All you have to do is shift attention toward your strengths.
Instead of the reverse chronological format, use the functional type for your resume. Assuming that Christina was the first timer, the sample resume template for a Cosmetologist would be re-arranged as follows:
Contact Information

Objective Statement

Skills

Education

Certification

Work Experience

Personal Information
The functional format will work wonders for your entry-level resume for Cosmetologist IF you have the necessary qualifications: state license plus a few certification programs.
If you need a job but don't have the requirements, it may be advisable to apply for low to mid-range Cosmetology openings at least while working on your state-license.
Cosmetologist Resume Writing Tips
Writing an effective resume is not that hard! All you need to do is follow these three easy Cosmetologist resume writing tips:
Make it Look Aesthetically Pleasing – Even when it comes to your resume, "beauty is in the eyes of the beholder". Don't submit a resume that will give the Hiring Manager a migraine:
Use Justified or Left Aligned format.
Use standard font stylings such as Calibri, Cambria or Times New Roman.
Make it readable by using size 12 to 14 font.
Organize Information with Bullet Points – You can stay with at least 5 important bullet points to describe each work experience.
Keep it Concise – Only include relevant information. Leave out work experiences that are not related to the job of a Cosmetologist.
We are sorry that this post was not useful for you!
Let us improve this post!
Tell us how we can improve this post?