Barber Resume Sample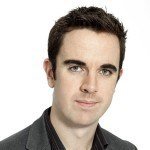 Reginald W. Wainwright III
Address:         34552 Whiteway Drive, Euclid Avenue, Cleveland, OH.
Phone:            (216) 744 6332
Email:             [email protected]
Current Job:  Barber; Cut Above, Scoville Avenue, Cleveland, OH.
---
Objective
Certified Barber with 6 years experience making people feel and look awesome wants to start a career with The Cutting Edge group of barber shops. In addition to being professionally trained in grooming, I enjoy building great friendships with customers and fostering camaraderie inside the shop.
---
Skills
Certified Barber; passed National Interstate Council of State Boards of Cosmetology exam, 2017.

Graduated Barbery course; Allstate Hairstyling and Barber College.

Apprenticed; 6 months, Barber's Den and Shave Shop.

Great communication skills.

Excellent customer service.

Positive Disposition.

Creative
---
Work Experience
Barber; 2020 to Present
Cut Above, Scoville Avenue, Cleveland, OH.
Duties and Responsibilities
Provides barbering hair care services for clients; recommends hair styling options, shaving/ trimming of facial hair and sideburns.
Offers shampooing and hair conditioning services.
Checks client's scalp for possible problems such as sores, abrasions and conditions that may interfere with the services.
Provides consultation services to clients on proper hair care, grooming, best hair products to use which are offered by Cut Above.
Teaches less experienced barbers or those in the apprentice program the correct techniques in hair cutting, styling, grooming and working with hair products.
Barber; 2017 to 2020
The Razor's Edge Barber Shop; Euclid Avenue, Cleveland, OH.
Duties and Responsibilities
Gave haircut and hair styling services for clientele.
Provided customers recommendations on hair styling or type of hair cut.
Monitored and maintained cleanliness, sanitation and organization of work areas.
Made sure all cutting equipment and tools were properly cleaned, sanitized and in good working condition.
Reviewed inventory of hair products, cosmetics and other store products and made the necessary requisition orders from the head office.
Barber; 2015 to 2017
The Glidden House; Cleveland, OH.
Duties and Responsibilities
Designated lead Barber for in-house hotel barber shop.
Offered different hairstyles, types of cuts, shampooing/ conditioning services and massage of the neck, scalp and shoulders.
Oriented clients on proper hair grooming and good hair maintenance tips.
Promoted store hair care products and other services such as hair dye and perm to clients.
Maintained cleanliness and excellent sanitation of work areas and all cutting tools.
---
Education
Allstate Hairstyling and Barber College
Barbery
Cleveland, OH
2011 to 2015
High School:
Hawken Lower and Middle School
Lyndhurst, OH
2007 to 2011
Certifications/Licenses:
Certified Barber; passed National Interstate Council of State Boards of Cosmetology exam, 2017.
---
Barber Resume Skills List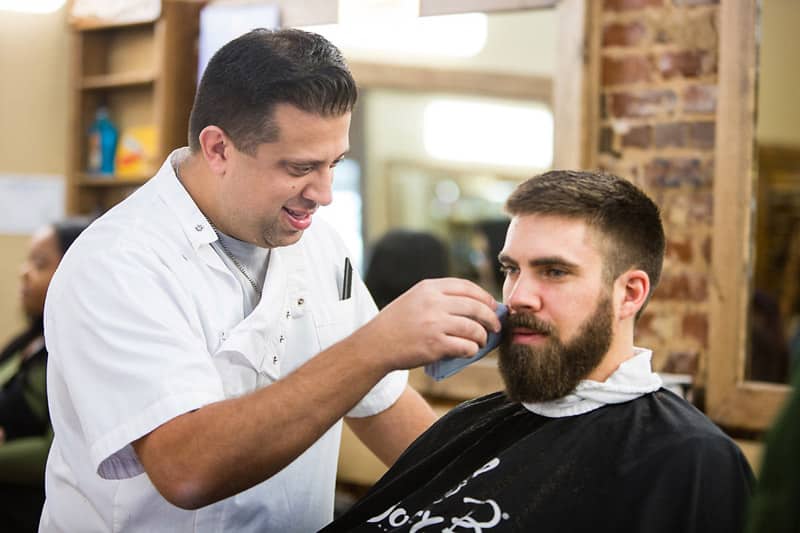 When you look good, you feel good! That's why we love our neighbourhood Barber. Aside from swapping stories, the Barber can help you gain confidence or feel better after a tough day by finding the right hairstyle to make you look and feel like a Hollywood leading man. But what abilities should show in your Barber skills list to get the job?
Education

A high school diploma or the equivalent GED score will be enough to qualify for Barber school. That's right. You don't learn how to cut hair by watching YouTube videos or reading do-it-yourself books.You have to undergo specialized training to be a barber. Check your area for reputable Barbery or Cosmetology schools. Most programs will include courses such as hairstyling, proper cutting technique, bacteriology, honing and stropping, hygiene, physiology, scalp and skin diseases, state barber laws and regulations.

Certifications

You cannot become a Barber without getting certified or licensed in the state. Once you complete the Barbery program, you should prepare to take the licensing test which is given by the regulating agency in the Cosmetology industry. I

n our example of a resume for Barber, we indicated the organization to be the National Interstate Council of State Boards of Cosmetology.
Apprenticeship

One of the best ways to get the attention of the Barber shop owner is to go through an apprenticeship program. There are salons and barber shops that offer 3 to 6 month apprenticeship programs where they will teach you how to cut hair, manage customers, clean the work area and other aspects of the job. Some establishments will even hire you once you complete the apprenticeship program.

Customer Service Skills


Barbers are like bartenders with cutting tools. People love sharing stories with their favorite barber. You have to be a good listener but at the same time know how to carry a conversation. Clients tend to patronize a barber shop where they feel at home.

Selling Skills


Sometimes customers may ask you for tips on how to take care or maintain their hair. As the Barber, you will be familiar with the hair and scalp condition of your regular customers.

Be ready to make recommendations on products and services. Chances are the barber shop has its own line of products to sell and services to offer. Be ready to propose these products and services but don't hardsell. Introduce the product and service to the customer, give them accurate information and slowly guide them to making the purchase.
Creativity

Most of the time the customer might ask you, "I'm thinking of a new look. What hairstyle would you recommend for me?" You should know right away what styles you can offer and do for the customer. If possible, have a ready catalogue of hairstyles to choose from. Make sure you can substantiate your reasons for recommending the hairstyle.
Barber Resume Objective
You may have the skills to come up with fancy hairstyles but keep your Barber resume objective short and simple.
Barber shop owners and salons will only focus on 2 things: if you're licensed and experience. That's why in our sample resume objective for Barber, we started out by stating right away that Reginald is certified and has 6 years experience cutting hair.
Finally, it's important to let your personality shine through. Personality is important for a Barber. Salons and barber shops would not want to entrust their cutting tools to someone who is grumpy and surly!
Give the person reviewing your resume an idea of who you are by sharing how you approach the job of being a Barber.
In Reginald's case he makes "people feel and look awesome" and he "enjoys building great friendships with customers and fostering camaraderie inside the shop."
Barber Resume Format
Use the reverse chronological for your Barber resume format if you have continuous work experience or if employment gaps don't exceed 4 months.
Shop owners want to know how long you've been cutting and styling hair. It will give them an idea of your level of expertise. Tenure is an important consideration. Generally, the longer your tenure the better your chances of landing the job.
With the reverse chronological, start out with your latest or current work experience. This will give the shop owner an idea of your level of skill as well as the type of responsibilities you are able to handle.
You can see in our sample job description for Barber resume that Reginald is performing more management type duties such as training new barbers the latest techniques in hairstyling and how to work with various hair products.
Entry Level Barber Resume
If you have an entry level Barber resume, the first thing you should do is to switch to the functional format which will rearrange the sections of your application this way:
Contact Information

Objective Statement

Skills

Certification

Education

Work Experience

Personal Information
Again, we must stress the importance of being certified as a Barber. You will not be hired unless you are licensed to work as a professional Barber. With the functional format, the attention is shifted away from work experience and toward your skills and other qualifications.
For your work experience, cite apprenticeship if you did undergo such a program. You may also include volunteer work such as practicum for Barber school or for community and socio-civic projects.
Barber Resume Writing Tips
Don't take shortcuts when writing your resume. Your application might get a close shave from the Hiring Manager or salon owner and you certainly would not want that. Make sure your application is sharp by reading through our Barber resume writing tips:
Differentiate Your Skills –

As you have read in our job description example for a Barber resume, a Barber does a lot of things other than cutting and styling hair. Don't be lax when it comes to writing your work experience by simply cutting and pasting your scope responsibilities from one employer to another. Differentiate your skills. Show the establishment you can do more things than just making customers look good.

Trim The Edges And Keep It Short –

Hiring managers don't spend much time reviewing resumes. Keep it short and focus only on the important details. Leave out information that is irrelevant to the work of a Barber.
Approach your resume the same way you cut a customer's hair. Stay focused and make sure it has all the necessary information to make the Hiring Manager notice your strong points. If you're not sure, don't submit it yet. Instead go back and review our Barber resume sample.
We are sorry that this post was not useful for you!
Let us improve this post!
Tell us how we can improve this post?