Nail Technician Resume Sample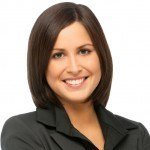 Sophia M. Johnson
Address:         890 Boardwalk drive, Los Angeles, CA
Phone:            (323) 4567890
Email:             [email protected]
Current Job:  Senior Nail Technician, Los Angeles, CA
---
Objective
A licensed Nail Technician with 7 years of experience seeks the opportunity to join Orient Salon & Spa as Senior Nail Technician. Passionate in creating unique nail art designs and providing excellent service to customers.
---
Skills
Licensed Nail Technician.

7 years experience as a Nail Technician

Highly knowledgeable and proficient in the latest in nail art techniques such as sponging, taping, painting, digital nail art, stencil, air brush, decal and stickers.

Creative

Artistic

Great conversationalist

Patient

Excellent attention to detail
---
Work Experience
Senior Nail Technician, 2017 to present
Posh Nail Salon, Los Angeles, CA
Duties and Responsibilities
Supervises 33 junior nail technicians, schedules their shifts and evaluates their performance.

Trains new staff on applying nail art (Posh Nail Salon's signature designs), electric filing, massage (hand, arm, and foot), manicure and pedicure, nail wraps and nail gels.

Orients junior staff on professional ethics, practical management of supplies inventory, proper decorum, and top rate client service.

Personally attends to salon's VIP customers and updates customers with latest offerings & promos through social media links and email.

Meets with 5 senior nail technicians from other branches and Area salon supervisor to give updates on monthly sales, address issues concerning staff and brainstorm on ways to maintain top quality service to customers.
Nail Technician, 2015-2017
Diva Nail Salon, West Hollywood, CA
Duties and Responsibilities
Created Nail Art Images Archive and provided private links which were accessed exclusively by Salon's loyal patrons.

Recommended the use of Instagram and Twitter to promote the Salon and update clients on fresh Nail Art designs and techniques.  Increased patronage by 50%.

Promoted to Lead Nail Technician after 5 months of service and received Diva's Top Nail Artist award in 2016 and 2017.

Represented the salon in seminars and training launched by suppliers.

Collaborated with lead Nail Technicians from other branches on creating new designs and application techniques.
Nail Technician, 2016-2017
Lavish Lifestyle Nail Spa, San Francisco, CA
Duties and Responsibilities
Cleaned, cut, filed and polished nails for both hands and feet. Massaged arms and legs while waiting for polish to dry.

Assisted customers in selecting the best nail polish color for their skin tone and recommended hand spa treatments.

Applied paraffin treatments and administered foot and hand spa. Provided refreshments and other requests to ensure customers comfort and convenience.

Sanitized tools for manicure and pedicure and cleaned station after shift.

Monitored and recorded weekly supplies inventory.  Alerted Salon Manager when stock ran low.
---
Education
Associate's Degree in Cosmetology
Elegance International, Hollywood, CA
In progress
Nail Technician Certificate Program
San Francisco College of Cosmetology, San Francisco, CA
2016
High School
Sunny Hill School, San Francisco, CA
2015-2016
License:
Passed California Manicurist License examination in 2016
---
Personal information
Status: Single
Date of Birth: January 15, 1982
Hobbies include photography, stencil art and Zumba
Nail Technician Resume Skills List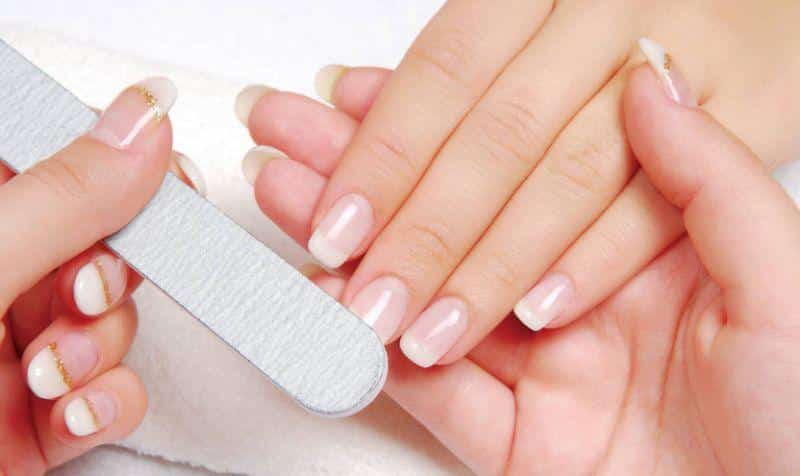 Not all spas and nail salons have the same standards for nail art. Some are looking for more traditional styles, others may want a more modern approach while there are salons that want a bit of both. Before jotting down what you can offer, review the job description. Your Nail Technician skills list should match the employer's requirements.
Education.

To become a nail technician you are required to have a High School diploma or GED, complete a 3-month certificate course in nail technology and pass the licensure examination. A certificate course will get you in the job market faster while an Associate's degree in cosmetology will take longer to complete. If you want more mileage at work opt for the latter. Choose a school that offers an approved educational program that is recognized for state licensing requirements.

License.You won't be able to practice if you are not licensed.  After completing the necessary training you must take the exam and pass it in order to get hired.

Licensing requirements vary by state so it is best to inquire or research first so you will know what kind of training program or apprenticeship is suitable.

Creativity.

Nail art has come a long way.  From plain polish to glued on nails and onto the latest craze 3D nail art. You must have innate talent in creating designs to adorn the nails because this type of artwork is not meant for everyone. Employers rely on their nail technicians' talents to draw in customers, so keep yourself updated with techniques and designs to boost your chances of getting hired.

Communication Skills.Nail salons are a haven for girl talks. Many customers will engage you with chit-chat so they won't get bored while you do their nails.

You must be able to carry conversations animatedly so they will feel relaxed around you. Some customers gossip among themselves. Do not make the mistake of spreading the word around as this could backfire and lead to loss of clients.

Precision.

A good nail technician pays close attention to design details.  Customers expect flawless execution of nail techniques and application of designs. If you are an entry-level applicant make sure to brush up on your skills by practicing on yourself and on your friends.  This way you will avoid a sloppy demo and pass the interview with flying colors.
Patience.As you have read in the job description for Nail Technician resume sample, a salon will require different services to be available to its customers.

Cleaning, buffing, reshaping and painting nails cannot be done in haste. One must be very patient and careful in doing every step of the process to ensure customer's safety and satisfaction. Depending on the kind of service chosen by the customer, a nail technician may spend a minimum of 30 minutes to a maximum of 2 hours per customer.
Nail Technician Resume Objective
There are two things that employers want to see in your Nail Technician resume objective:
A skill or trait that matches the culture of the company.

What you intend to contribute to the company and do for the clients.  
Nail salons are booming and competition is stiff.  You must be able to convince the employer right off the bat that you can be a valuable asset and help them rise above competitors.
In our sample resume objective for Nail Technician we indicated right away that the applicant, Sophia, is a licensed professional. Right away that information will have the person reviewing your resume at ease. He or she will place your application ahead of those who are not licensed.
Most nail spas and salons are small businesses that are directly run by entrepreneurs. Chances are the owner will be the one reviewing your application.  Compose the objective statement from the point of having a conversation with the spa owner.
Ask yourself "What kind of introduction would make a good impression on the nail spa owner?" then take it from there.
Nail Technician Resume Format
Employment as a Nail Technician can be sporadic. But if you don't have gaps that exceed six months, use the reverse chronological order for your Nail Technician resume format.
When using the reverse chronological format, start from the current period then work your way back. The best way to structure would be the same as we did for our resume template for Nail Technician:
Contact Information

Objective Statement

Skills

Work Experience

Education

License

Personal Information
The reverse chronological is the most commonly used format for resumes but only if you have been consistently employed.
Entry Level Nail Technician Resume
Lack of experience should not deter you from trying out for the job. Draw upon your creativity to come up with an entry level Nail Technician resume that will convince the nail spa owner to give you your first big break.
How do you this?
First, write a compelling objective statement that will generate serious interest from the person reading your resume. If you're licensed, capitalize this advantage and mention it right away. Share your desirable soft skills: great conversationalist, creative, artistic, innovative, friendly disposition and trustworthy are much sought after.
Second, tell them what you can do. Are you updated with the latest styles and techniques? If so, what are they?
Remember to always refer to the details presented in the job post before writing down your ideas.
Nail Technician Resume Writing Tips
The best Nail Technician resume writing tip we can give you mirrors your nail art: It should come alive!
The nail spa owner will want to know what you can do for him or her. So be very specific. They want someone who can do more than just generate business. They want a Nail Technician who can make people feel happy so they will keep coming back.
You can read these from the responsibilities outlined in our example of a resume for Nail Technician:
Cleaned, cut, filed and polished nails for both hands and feet.  Massaged arms and legs while waiting for polish to dry

Assisted customers in selecting the best nail polish color for their skin tone and recommended hand spa treatments.
Finally, whenever possible substantiate your accomplishments with numbers:
Recommended the use of Instagram and Twitter to promote the Salon and update clients on fresh Nail Art designs and techniques. Increased patronage by 50%.

Supervises 33 junior nail technicians, schedules their shifts and evaluates their performance
Employers can gauge your performance better when you quantify your accomplishments at work.
We are sorry that this post was not useful for you!
Let us improve this post!
Tell us how we can improve this post?