Stylist Resume Sample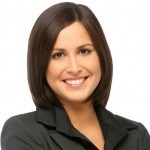 Jeanna G. Wilbourn
Address: 4785 Grant Avenue; Cliffside Park, NJ.
Phone: (732) 748 9687
Email: [email protected]
Website: www.iamjeanna.com
Current Job: Bertrans Fashion; Cliffside Park, NJ.
Objective Statement
Passionate, dedicated, and creative with more than 5 years of experience as a Fashion Merchandiser and Personal Stylist is interested in becoming a Stylist for Por Homme House of Fashion. I've lived and breathed fashion all my life and worked as a freelancer while in college to sharpen my skills and to learn the business side of becoming a stylist.
Strengths/Special Skills
Bachelor Degree in Fashion Merchandising
Knowledgeable of Computers Programs – MS Office and Adobe Photoshop
Creative
Excellent communication and interpersonal skills
Practice excellent customer service
Work Experience
Fashion Merchandiser; 2017 to Present
Bertrans Fashion; Cliffside Park, NJ
Responsibilities:
Meet with the research, marketing, design development, and sales teams to discuss the latest and forthcoming trends in fashion.
Collaborate with industry designers and influencers to identify the best materials for fashion apparel.
Source the best suppliers for clothing materials.
Inspect and test the materials provided by suppliers as samples.
Develop fashion styles with the design team.
Collaborate with the marketing team to create campaigns in support of the new line of Bertrans Fashion clothes.
Establish sales guidelines and discuss these with the floor sales team at every branch of Bertrans Fashion.
Monitor the performance of the new fashion line.
Personal Stylist; 2014 to Present
I Am Jeanna; Cliffside Park, NJ
Responsibilities
I Am Jeanna started out as a personal blog page that eventually became an e-commerce store because of the multiple requests for personal styling service.
Attend to all client inquiries through chat support and email.
Conduct online meetings to discuss the personal styling needs of the client.
Prepare designs on Adobe Photoshop based on the preliminary meeting with the client.
Recommend brands for the client to use as a part of his/her personal style.
Create content such as long-form blogs, videos, and infographics for distribution via social media.
I Am Jeanna is still operating but is 100% managed by my sister, Alyssa.
Education
Bachelor Degree
Fashion Merchandiser
The College of New Jersey
Ewing Township, NJ
2011 to 2015
High School
Cliffside Park High School
Cliffside Park, NJ
2007 to 2011
How To Write A Good Stylist Resume
To write a good Stylist resume, you should ask yourself, "What is the recruiter looking for in a Stylist?" Then, put on your Stylist hat and get to work!
In the same manner that you create designs that appeal to a specific market, your resume should cater to the needs of the potential employer.
Here are 5 fabulous tips on how to write a Stylist resume that will get serious interest from the recruiter.
Keep It Simple
Resume writing is one area where you cannot let your imagination and creativity get out-of-the-box. Simple is best when it comes to writing a good Stylist resume.
Avoid fancy font styles and stick to simple and basic such as Calibri, Cambria, and Helvetica.
Organize your key information with bullet points.
Use sub-headings to group the information on your resume.
Finally, keep your resume short. Unless you have more than 10 years of experience, keep your resume down to one page.
Use the Reverse-Chronological Format
Recruiters like the reverse-chronological format because they are able to assess the qualification of the candidate right away.
With the reverse-chronological, you lead-off with your current or latest employment before moving back to your earliest experience as a Stylist.
The structure of the reverse-chronological format is as follows:
Contact Information
Objective Statement
Strengths
Work Experience
Education
Certification/Licenses
However, if you don't have enough years of experience under your belt or if you have been unemployed for more than 4 months, the reverse-chronological will not benefit you.
We will discuss this further in the section, "Entry-Level Stylist Resume".
Write in a Conversational Manner
We dress to impress but we don't write resumes to try to impress.
Your qualifications; skills and experiences should speak for themselves. No need to ramp up on the buzzwords and industry-speak when normal language will do.
It's always a good idea to write in an easy, conversational manner to keep your resume light and engaging. Recruiters are impressed by the substance of your resume not by the image you're trying to project.
Similar to tip #1, keep your writing simple, concise, and to the point.
Choose the Right Verbs
Choosing the right verbs will complement your job descriptions. It's like finding the right bag to go with your shoes – they have to work together to create an eye-catching fashion statement.
Here is a list of verbs that you can use for your Stylist resume:
Style
Design
Create
Conceptualize
Draw
Plan
Collaborate
Coordinate
Arrange
Manage
Develop
Project
Prepare
Assist
Provide
Promote
Market
Advertise
Beef Up Your Contact Information Section
How serious are you about becoming a Stylist? Are you serious enough to invest in a personal website where you can share your fashion ideas?
Recruiters will be impressed if you have a website and a personal email domain address. Yes, using a Yahoo email or Gmail is acceptable but having your own domain makes you unique!
If you have a website, include the URL in the Contact Information section and your social media accounts. Also, indicate your domain email address.
Stylist Skills List
Not everyone with a "sense of style" can become a Stylist. Sure, having a solid reputation from your friends, family, and social media as a "fashionista" is a sign that you have what it takes to be one.
However, when it comes to the business or career-side of becoming a Stylist, you'll need more than just positive feedback.
What abilities are employers looking for in your Stylist skills list?
Show the Proper Technical Qualifications
Yes, there are Stylists who have been able to establish a successful career without the benefit of finishing a 4-year college course. But these talented people could be exceptions to the rule. Don't take chances with your future and complete a 4-year course in Fashion Merchandising, Business Management, Marketing, or other related courses.
Don't stop there! You can further strengthen your fundamental background as a Stylist by taking one of these following courses:
2 to 4-year degree in Fashion Styling
2 to 4-year degree in Textile/Apparel
2-year degree in Personal Styling
Build Up Your Practical Experience
You might be tempted to hit the job market right away after graduation. That's perfectly fine but another career option would be to build up your practical experience by signing up for apprenticeship programs first.
Some of the world's top fashion brands offer apprenticeship and internship programs. You won't get paid but you'll get first-hand experience – and additional training – from businesses that have proven their methods in the real world.
After you've completed the internship program, companies will be more enticed to hire you.
Who knows? Maybe even the company you intern for will offer you a job after you complete the program.
Highlight Business Acumen
Companies love candidates who understand how business works. You know what it takes to make a business grow and succeed.
As mentioned in the section "How to Write a Good Stylist Resume", set up your personal Stylist website and stay active on social media. If possible, become a freelance stylist for a few months.
Show the recruiter that you are invested in your career as a Stylist. You're not here just to pick up a bi-monthly paycheck but you're here to build a career with the company.
Knowledge of Computers
You will be working with fashion designers, photographers, and art directors. A lot of the work will be done via computer software programs such as Adobe Photoshop.
It will be worth your time to learn and be familiar with Adobe Photoshop and other graphic design software programs. Also, you must know how to navigate through e-commerce websites.
For fashion merchandisers, you should be proficient with graphic design software as well as standard office programs like Excel, PowerPoint, and Word.
The Usual Fashionista Skill Set
We'll lump these all-important skill sets that every stylist should have to become successful in their careers:
Updated knowledge on fashion trends; what's hot, what's not.
Makeup application skills.
Good understanding of hairstyling
Excellent product knowledge of all the popular, best-selling merchandise in the market.
Excellent customer service skills.
Communication and interpersonal skills; can carry conversations and discussions with customers and prospective partners/suppliers of the company.
Writing skills; create useful, engaging, and relevant content for social media distribution.
Stylist Duties And Responsibilities For The Work Experience Section
Stylists are used to managing a wide variety of jobs and activities. You can be a stylist for a fashion designer, a photographer, an online retailer/e-commerce site, a film production site, or an individual.
Here are 5 important tips to keep in mind when describing your duties and responsibilities as a Stylist in the work experience section.
Keep your job descriptions short but to the point.
Leadoff with the right verbs.
Cover all the key duties and responsibilities.
Refer to the job ad; it should be your guide when organizing your work experience section. Prioritize the duties and responsibilities that were highlighted in the job ad.
Don't repeat the same descriptions from one job to another. Even if the scope of work is the same, identify key differences, and present each job description as unique to your employment.
Take a few minutes to review the work experience section we made for the sample Stylist resume.
Likewise, you can review the one we made below for a Fashion Stylist:
Conduct research on the latest trends in fashion.
Attend trade shows, events, and seminars about fashion.
Meet with various fashion designers, stylists, and influencers to gain insights on trends and developments.
Preside over meetings with the company's clients who are looking for style advice.
Collaborate with the company's marketing team to develop collaterals and campaigns.
Evaluate and assess the quality of fabrics, cosmetics, and fashion apparel before submitting recommendations.
Coordinate with the sales teams and floor managers to plan and implement in-store marketing campaigns.
Provide expertise and experience to the company's clients in the fashion industry during shows.
Entry-Level Stylist Resume
Your entry-level Stylist resume will get noticed if you follow our tips:
Use the Functional Format
If you don't have work experience as a Stylist, use the Functional format which will layout the sections of your resume in this manner:
Contact Information
Objective Statement
Strengths
Certifications/Licenses
Seminars Attended
Education
Work Experience
The functional format will shine the spotlight on your key skills as a Stylist. For the work experience section, if you signed up for On-The-Job training or an apprenticeship program or if you worked as a freelance stylist, these all qualify as practical applications of the skills you learned.
Put Up a Website
Putting up a website isn't expensive. In fact, if you have the time, you can probably build one yourself.
A website is great for brand-building. You can blog from your website and distribute content to your various social media accounts.
You can also put up a portfolio page and post pictures of your fashion design ideas.
Remove All Mistakes
Consumers can be quite finicky. A small mistake on your proposed fashion style such as mismatching the blouse and the shoes can have huge repercussions.
You have to be detail-oriented as a Stylist and the same should be applied to your resume.
Recruiters look at spelling and grammatical errors as serious red flags that could give them the wrong impression about you as a Stylist.
Review your resume multiple times before sending it to a potential employer. Pass it through a spelling and grammar checking software to be sure.
We are sorry that this post was not useful for you!
Let us improve this post!
Tell us how we can improve this post?