Fashion Stylist Resume Sample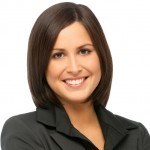 Joanne S. Meyers

Address: 7654 Green St., San Francisco, CA
Phone: (415) 987 6543
Email: [email protected]
Current Job: Senior Fashion Stylist, Dress Code Inc., San Francisco, CA
---
Objective
Fashion Stylist with 8 years of work experience is keen on joining your team of Fashion consultants at Icons of Style Inc. I am well updated with current and future fashion trends. I am proficient with various fashion styling apps and confident with my technological skills. I have achieved 97% on monthly performance metrics based on client ratings and fashion forecasts.
---
Strengths
Product Knowledge
Fashion Trends and History
Commercial Photo Shoots
E-Commerce
Fashion Design Software and Styling Apps
Customer Service
---
Work Experience
Fashion Stylist; 2017 to Present
Dress Code Inc.; San Francisco, CA
Responsibilities:
Conceptualize, style, and oversee celebrity and fashion photoshoots for magazines
Organize client fashion ensemble for photoshoots or promotional events
Coordinate with photographers, makeup artists, hairstylists, and events coordinators in to create style concepts for clients
Evaluate client's body profile, personal taste, professional image, and lifestyle to determine appropriate style recommendations
Create client wardrobes and overall look for red carpet events, tv appearances, press interviews, and promotional events
Maintain good relations with retailers, fashion designers, and magazine editors
Resolve conflict between client, photographer, and director regarding creative concepts
Facilitate talks between models and production team to address issues concerning overlapping schedules, dressing rooms layout, and transportation
Select models' wardrobes for photoshoots of magazines, product catalogs, and fashion collection launches
Supervise clients' photoshoots that were published in the top 15 fashion magazines
Fashion Stylist; 2013 to 2017
Blue Dot Fashion Consultants Inc.; Los Angeles, CA
Responsibilities:
Supervise E-Commerce photoshoots for 40+ products per day
Collaborate with Advertising team, Photographer, Art Director, and Brand Managers to create stylish concepts for E-Commerce sites
Conduct interviews with clients about their fashion preferences for everyday wear and special events to create style recommendations
Research on the current trends and fashion forecasts
Attend training programs on various software that apply to fashion design and merchandising
Assist Senior Fashion Stylist in selecting and preparing wardrobes for clients
Direct fashion teams in accessorizing and styling models for 100+ runway shows
Streamline wardrobe selection using Fashion Styling Apps and virtual platforms
---
Certifications:
College
Bachelor Degree
Fashion Design
Fashion Institute of Design and Merchandising/FIDM
Los Angeles, CA
2009-2013
GPA – 3.85
High School
Glendale High School
Glendale, CA
2005-2009
How To Write a Good Fashion Stylist Resume
Writing a Fashion Stylist resume is similar to putting together a fashion ensemble that will bring out your client's best features.
If you have been helping people achieve the right look for years and are planning to take your career a notch higher, you need a Fashion Stylist resume that will catch the recruiter's attention.
Here are our tried-and-tested tips that will help you write a resume that shows you are the best candidate for the job.
Review the Job Ad Carefully
How do you get your resume to land on top of the pile? Take a close look at the Job Ad. Everything you need to include in your resume can be found there.
Highlight the following information as you go through the job ad:
Level of experience
Required skills
Candidate demographics
Scope of work
List of duties and responsibilities
Objectives
Use these key points as your springboard for your resume writing. Match your qualifications to the company's requirements to create a good impression.
Choose the Right Format
Here are the three resume formats that you can use. Choose the format that matches your level of experience and purpose.
Reverse-Chronological – This format suits job seekers who have been in the industry for more than 5 years and have not been unemployed for more than 4 months.
Functional – Recommended for job seekers who are fresh graduates but possess Fashion Stylist skills required by the employer.
Combination – You can use this format if you seek a career change. Take note, that you must be equipped with the requisite skills for a Fashion stylist.
If not, you should include duties and responsibilities that are relevant to the job you are applying for.
Review our sample of a Fashion Stylist Resume. We used the reverse-chronological format for it.
The functional and combination formats follow the same structure.
Contact Information
Objective Statement
Strengths/Skills
Certification/Licenses
Education
Work Experience
Use the Objective Statement as Your Sales Pitch
The Objective Statement is considered as the ice-breaker of your resume. This section gives the recruiter an overview of who you are and your career goals.
Many job seekers do not realize the importance of a well-written objective statement. Remember that this is the first section in your resume that the recruiter will lay eyes on. Think of it as your sales pitch.
If it lacks substance, the recruiter will quickly lose interest in your resume.
To effectively "sell yourself", you must write one that does not look like it was prepared by a robot. Use your objective statement to humanize yourself in the eyes of the recruiter.
Here are 4 tips on how to write an impressive Objective Statement:
Do you have hard skills and qualifications that match the employer's requirements? If so, highlight 3 of your key personality traits or soft skills.
Use the conversational writing tone.
Clearly state your reason for applying for the job. Many applicants forget to include this in their objective statements.
Write your objective statement in 3 to 4 sentences.
Make Sure Your Resume is HR-Friendly
HR professionals tune in to their hiring instincts when going over resumes. And how you present your resume can leave a positive or negative first impression.
How to get a good first impression?
Use a professional-looking font style – We recommend Arial, Calibri, and Helvetica.
Your font size must be readable.
Use bullet points to list your key information.
Opt for a Justified or Left Aligned format.
Use Headers to subdivide the different parts of your resume.
Keep your job descriptions brief.
Use a professional email address – [email protected] not [email protected].
No Costly Mistakes!
There is no room for mistakes in resume writing because recruiters have a low tolerance for spelling and grammatical errors.
Your resume will end up in the reject pile because you will be deemed irresponsible and lacking in serious intent.
Before you send your resume make sure to proofread it twice or thrice. Run it through a spelling and grammar checker to be sure.
Fashion Stylist Skills List
What Fashion Stylist skills do recruiters expect to see on your resume? Recruiters look for hard and soft skills.
What are hard skills? These are technical skills that you acquired through formal education or learned from work experience. Thus, it's only fitting that we start with education.
Education – Although many employers hire applicants with a 2-year Associate Degree, HR has a stronger preference for candidates who have completed a 4-year Bachelor's Degree.

This is because candidates who have spent more years in school do not require lengthy training and can start working immediately.

The preferred Bachelor's Degrees for fashion stylists are Fashion Design and Fashion Merchandising.

Knowledge of Fashion Trends – To be a successful Fashion Stylist, you need ample knowledge of current trends, fashion history, art, and design.

Attending fashion shows and working with fashion designers will allow you to improve your trends spotting and fashion forecasting skills.

IT Skills – Recruiters look for technologically savvy fashion stylists. Being knowledgeable on Adobe Illustrator, MS Office, and CAD (computer-aided-design) software will give you an edge over other applicants.

It would be advantageous for you if you know how to utilize the latest apps for professional stylists such as Drest, 21 Buttons, R REflections, and Enty.

Certifications – You can get certified as an Image Stylist Professional. Although this is not required by employers, an advanced course certification will increase your chances of getting hired.

Taking professional certification courses reflects your strong desire to improve your craft. If you are aiming for a higher position, certifications will boost your chances.

Project Management – Fashion Stylists are frequently involved in projects such as for photoshoots, events, runway shows, movies, music videos, and tv shows.

Your job is not limited to dressing up your celebrity or model clients because you need to collaborate with key personalities in charge of the projects.

The job can be very challenging for in-demand stylists and recruiters who want to see how well you handle your tasks.
Next in line are soft skills or the personality attributes that best define our approach to work. If hard skills answer the question "What can you do?" soft skills answer the question "Who are you?"
Recruiters will assess your soft skills from your work experience. As they read your resume they will weigh in on your methods of handling your duties and responsibilities, as well as challenging situations at work.
Communication – Your communication skills play an important role in the fashion industry. You must know how to effectively relay your fashion ideas to your clients to get them to agree with your recommendations.

If you are a newbie in the industry you should be confident to voice out your creative ideas to be recognized.

This is a required skill from applicants because they won't be able to maneuver their way around the world of fashion without it.

Multitasking – A Fashion Stylist's job is never confined to one place. Where your client goes, you go too. You need to master the art of multitasking to be able to meet deadlines.

The ideal Fashion Stylist should be able to work under pressure especially when you get tasked to style clients with hectic schedules.

Teamwork and Collaboration – Are you a team player? You need the ability to work cohesively with other industry professionals so you can carry out projects seamlessly from beginning to end.
Fashion Stylist Duties and Responsibilities For The Work Experience Section
The work experience section is a key mover of your resume. This will determine if the momentum you built with your objective statement will progress or fade out.
You need to present your duties and responsibilities in a way that will heighten the recruiter's interest.
Here are a few tips on how to effectively write your Fashion Stylist work experience section.
Cover All the Key Areas of Responsibilities
The recruiter is well-versed with the duties and responsibilities of Fashion Stylists. Make sure your work experience section is not lacking.
Here are the key areas of responsibilities that recruiters will look for in your resume.
Advising clients on trendy styling for striking visuals.
Collaborating with photographers, makeup artists, hairstylists, magazine editors, movie costume team, and other industry professionals.
Conceptualizing overall look of clients
Researching on fashion trends and designs relevant to the events or projects of the clients
Coordinating with retailers, fashion designers, photoshoot production team, editorial team, and costume design team.
Assisting in fashion runways.
Fashion forecasting.
Fashion trends spotting.
Coordinating photo shoots schedules and locations.
Include Specific Events, or Situations
Recruiters want to see how you utilize your soft skills at work.
Include specific events or incidents where you put your soft skills to good use in your work history.
Here are a few examples:
Resolve conflict between clients and retail suppliers that led to 40% savings on production costs
Facilitate talks between fashion stylists and editorial photoshoots production team to address issues concerning delays in schedule and accommodations
Cite Accomplishments
Do not forget to include notable accomplishments in your work experience section. Use numbers to show how valuable your contributions are to your previous employers and the impact you can make in the company you are applying to.
Use the Right Verbs
Using the right verbs will breathe life into your resume. Starting your bullet points with appropriate action verbs allows recruiters to see you as someone capable of doing a good job.
Here are some verbs that you can use to boost your resume.
Accomplish
Achieve
Collaborate
Conceptualize
Coordinate
Direct
Design
Evaluate
Facilitate
Head
Improve
Organize
Resolve
Restructure
Transform
Select
Streamline
Supervise
Update
Upgrade
Entry-Level Fashion Stylist Resume
Even if you are fresh out of school, it is still possible for you to get hired over more experienced job seekers.
Here are 3 tips on how to prepare an impressive entry-level fashion stylist resume.
Use the Functional Format – This format allows you to showcase your technical and soft skills that match the requirements of the employers.

It is best to present your skills first if you are a fresh graduate or changing careers without relevant work experience.

Highlight Your Accomplishments in School – Use your achievements in school to convince the recruiter that you have what it takes to get the job done right. Enumerate the awards you received and projects you spearheaded.

If your GPA surpassed the 3.5 mark, make sure to include that information in your resume.

Include Apprenticeship and OJT – If you apprenticed for a fashion designer or underwent On-the-Job training with a Fashion Consulting firm, make sure to include details of your experience in your resume.

List them under the heading, "Apprenticeship Programs-Job" or "On-The-Job Training".

Although you lack work experience, recruiters may consider you for the job because you already have gained the required basic skills.
In a nutshell, to increase your chances of getting the job, your Fashion Stylist resume must be in sync with the needs of the company or the designer you're working for.
Like a dress that becomes an iconic design, do not submit the same resume to every potential employer as they have different needs and ideas of what they want in a Fashion Stylist.
We are sorry that this post was not useful for you!
Let us improve this post!
Tell us how we can improve this post?