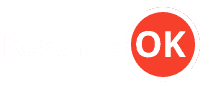 New Grad Nursing Resume Sample
Finding a job in the healthcare industry will not be difficult if your New Grad Nursing resume has all the important details on your skills and other qualifications. Looking for work can be a daunting task for new Nursing grads.
Experience is a big deal in every industry, especially healthcare. But thousands of nurses graduate every year and are exactly in the same situation as you are. Many are able to find work in hospitals, clinics, and other healthcare facilities. If you package your resume correctly, you can easily cure what ails your chances of getting that first job.
The best approach to preparing your resume is to first understand what needs to be included and how to structure its contents. Take the time to go over the example of a resume for new grad Nursing we provided below and the information we shared in the following sections.
New Grad Nursing Resume Sample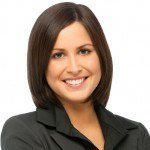 Amanda K. Stevenson

Address:            27 S. Garfield St., Pierre, SD
Phone:                (605) 871 2565
Email:                [email protected]
---
Objective :
Graduated from a 4-year course in Nursing and received my professional license as a Registered Nurse (RN) in 2015. Dedicated, motivated and compassionate with a great love for providing health care, I hope to start my career in this honourable profession with the Avera Medical Group.
---
Strengths :
Professionally Licensed Registered Nurse.
Bachelor's Degree; Nursing.
Compassionate.
Effective Communicator.
Ability to handle stressful situations.
Empathetic to the needs and concerns of patients.
License:
Registered Nurse (RN)
Professional License Number: RN4309, expiration date 21 June 2020
Issuing Body; South Dakota Board of Nursing, Member, Nursing Licensure Compact
---
Education
Bachelor's Degree in Nursing
Augustana College
Sioux Falls, SD
2011-2015; GPA 3.8
High School
TF Riggs High School
Pierre, SD
2007-2011; GPA 3.6
Clinical Rotations:
Avera St. Mary's Hospital
Sioux Avenue, Pierre, SD
June 2016 – December 2016
Total Hours: 1,232
Emergency Room RN
Function: Assisted doctors and hospital in administering first aid procedures and preparing patients for emergency surgery.
St. Mary's Healthcare Center
Pierre, SD
November 2015 – April 2016
Total Hours: 1,056
Senior Healthcare and Rehabilitation
Function: Attended to daily needs of senior patients which included rehabilitation exercises, medication, cleaning and personal hygiene, meal preparation and conducting diagnostics tests.
Avera Gettysburg Hospital
Garfield Avenue, Gettysburg, SD
June 2015 – October 2015
Total Hours: 880
Medical Surgical Unit
Function: Provided first aid procedures and counseling for children involved in accidents, trauma and experiencing severe illness.
---
 Personal information
Status: Single
Date of Birth: 12 September 1994
Hobbies include cooking, dancing, singing
New Grad Nursing Resume Skills List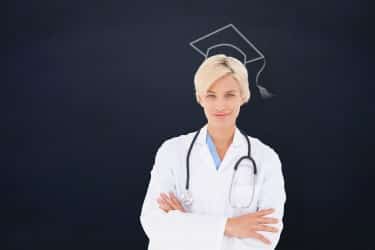 Without significant or applicable work experience, your resume will rely heavily on your new grad Nursing skills list to land the open position.
Licenses and Certifications. On top of the resume skills list would be your nursing license and other relevant certifications. As a nurse, you have a range of options to choose from. You can become a Licensed Practical Nurse (LPN), a Registered Nurse (RN) or an Advanced Practice Nurse (APN).
Regardless of your type of license, you should state this in your first and foremost in your resume particularly in highly visible sections like the Objective. In addition, you should also include your license number.
Many nurses are hesitant to show their license number because of concerns on privacy and identity theft. But these types of information are made accessible to the public.
The Hiring Manager can easily verify this online. Including it on your resume means you have nothing to hide. Also, you make the Hiring Manager's job easier which is always a big plus.
Education. If you have a Bachelor Degree in Nursing, that will definitely give your application a boost over others who don't.
There are situations where an applicant may have shifted from another course or took up Nursing after completing another degree. Make sure you include these details as we did in our new Nursing grad resume example.
You should also indicate if you attained honors or won scholastic achievement awards.
For candidates who reached only high school level you have to include your GED score to firm up your educational attainment.
Clinical Rotations. Hiring managers will absolutely, 100% look for clinical rotations in your resume. Some universities make clinical rotations a prerequisite before applying to their residency programs.
This is highly valuable information and could make or break your application. Always include the following details:
Type of experience
Inclusive period
Name of hospital, clinic or agency
Total number of hours worked
City and state
Department or unit
Finally include experiences during your clinical rotation which you feel could make you a more viable candidate for the job.
For example, learning new skills, understanding the value of teamwork or discovering your level of commitment by working extended hours and putting in extra days in the service of the hospital.
New Grad Nursing Resume Objective
Your new grad Nursing resume objective may probably be the most crucial aspect of your application because it will set the tone for the rest of your content particularly in the way it has been formatted.
Use the resume objective to get state the fact that you are a new grad and have no experience. There is no point in hiding this information because the recruiter will find out eventually. Read the job post carefully and see if the institution accepts new Nursing grads or not. Even if it does not say so but you are interested in the job, disclose your status as a new Nursing grad in your resume.
Of course, you have to be strategic about it. Start out with your strong points such as being a licensed nurse and college degree holder. You can frame your lack of experience within the objective statement in a way that won't diminish your chances.
How? By framing it with your strongest soft skills. These are the personality attributes that make you the ideal candidate for the job. Oftentimes the job post will list down the soft skills they are looking for as it relates to their company culture.
The most important thing is to be honest with your soft skills; make sure these define you for who you are. If you want to optimize the influence of soft skills, relate them to an experience you had during your time in clinical rotation.
New Grad Nursing Resume Format
As someone who lacks experience, the Combination type is the best new grad Nursing resume format you can use.
The Combination will format your resume as follows:
Contact Information
Objective Statement
Strengths
Licenses
Education
Clinical Rotations
Personal Information
We are not suggesting the Combination as a way to hide your work experience. There is no need to do this if you wrote an effective objective statement. Besides Clinical Rotations will take the place of work experience. Instead we are using the Combination format to place your qualifications and skills front and center of your new Nursing grad resume.
Entry Level New Nursing Grad Resume
If you shifted careers and applying for your first-ever Nursing job, use the Combination format as we suggested for your entry level new Nursing grad resume. What is important is that your requirements such as Nursing license and clinical rotations are complete.
If you are an immigrant applying for a nursing position as a new grad, you should include certifications that are required under the guidelines of immigration authorities.
These certifications may include:
Proof of qualification from agency-approved credentialing organization.
Certification of competence in oral and written English.
Health and fitness test.
Check with your local city state for the complete list of requirements for foreign-born new Nursing grads.
New Grad Nursing Resume Writing Tips
One of the most valuable new grad Nursing resume writing tips we can give you is to not hide the fact that you have no or very little experience. Hiring managers know what they are doing and what to look for. We did this in our Nursing resume objective for new grad.
They've gone through literally thousands of resumes and have developed an intuition on whether you are telling a story or concocting a story. Just like a patient who is about to receive unfortunate news on his or her condition, it would do you well to get it over and done with.
Our next valuable tip is to focus on your skills, qualifications and licenses. Spare no detail and that means disclosing your professional license number.
Finally, share key experiences in your new Nursing grad resume. Remember that the resume is your marketing toolkit; it is your way of selling your qualifications to the company. The best way to do that is by initiating a conversation through your content.
Even if you don't have applicable experience, recruiters would appreciate learning how your journey up to this point has shaped your perspective toward the Nursing profession.
If this New Grad Nursing resume example wasn't sufficient for you, you are free to review some other samples and templates from our site. Browse to some related resumes below and find your inspiration.
Medical & Health Care Resume Examples
Home Care Aide Resume Examples
Besides the resumes listed above, we recommend going through the following resume writing and job seeking tips: