Manufacturing companies depend on the Manufacturing Engineer to design and build processes that make the production of goods more cost efficient without compromising their quality. Companies are always on the lookout for the best candidates so it's best to have your Manufacturing Engineer resume ready.
The Bureau of Labor Statistics estimates demand for Manufacturing Engineers will remain stable at 5% per year. The median salary for this profession is quite high at $ 81,490 which means competition can be tight. To land the job interview, your resume should impress Human Resources.
We've created a Manufacturing Engineer resume sample that has the "Wow" factor. It is very easy to follow. Our sample resume format for a Manufacturing Engineer will make the job search process simpler and more effective.
We've included valuable information on how to write the objective statement, which format to use, and what to do if you have no experience. We'll also show you which skills to highlight in your resume.
Manufacturing Engineer Resume Sample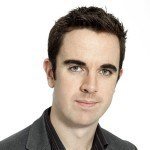 Andre H. Jacobs
Address: 3452 Berry Street, Houston, TX
Phone: (281) 741 9874
Email: [email protected]
Current Job: Manufacturing Engineer; Charleston, Green, & Lewis Manufacturing, Houston, TX
---
Objective
Licensed Mechanical Engineer and SME-Certified Manufacturing Engineer with 10-years of experience in the industry seeks to assume the lead Manufacturing Engineer position with Sakurai Automotive Technologies. I am a graduate of a 4-year course in Mechanical Engineering from Rice University and I have completed and acquired a Green Belt in Lean Six Sigma.
---
Skills
Licensed Mechanical Engineer
Certified Manufacturing Engineer by the Society of Manufacturing Engineers (SME)
Lean Six Sigma – Green Belt
10-years of experience
Organizational Abilities
Excellent problem-solving skills
Commercial Awareness
---
Work Experience
Manufacturing Engineer; 2014 to Present
Charleston, Green, & Lewis Manufacturing, Houston, TX

Responsibilities
Analyzes the effectiveness and efficiency of current machinery operation.
Prepares recommendations and improvements in tool design, controls, methods of production in order to increase process capability without compromising quality and cost parameters.
Takes the lead and directs the installation of new equipment including alterations/improvements in machinery during the process commissioning period.
Prepares proper documentation in order to facilitate the smooth transition to new production processes.
Lends assistance to the Process Engineering group in developing process parameters.
Designs and develops new equipment handling techniques for producing new products while reducing safety risks, lowering costs, and increasing the level of productivity
Manufacturing Engineer, 2010 to 2014
Catskill Automotive Manufacturing; Houston, TX

Responsibilities:
Provided day-to-day technical support in the assembly plant.
Carried out training and orientation programs for all assembly personnel.
Endeavored to maximize efficiency by frequently analyzing assembly line layouts, existing workflows, assembly procedures, work-in-process (WIP) storage, and tool storage.
Designed and developed APQP or Advanced Product Quality Planning procedures which include Process Improvement systems, Process Failure Mode & Effect Analysis (PFMEA). And Process Design sheets.
Provided detailed engineering micro-schedules to Program Management in order to ensure that all project timelines and milestones are completed on time.
Manufacturing Engineer, 2008 to 2010
Bell & Packer Lighting Systems; Houston, TX

Responsibilities:
Identified all tooling and equipment requirements for the purpose of determining the improvements needed to fine-tune manufacturing processes.
Addressed all internal and external customer complaints; presided over investigations, if warranted.
Frequently monitored and audited processes and programs that were running the manufacturing system; analyzes and determines root cause and develops solutions using the NAL problem-solving method.
Led and participated in Continuous Process Improvement activities that were intended to improve productivity and reduce machine downtime.
Communicated all process equipment load requirements to the Production Planning team.
Certifications:
Passed Professional Engineering exam provided by NCEES in 2010
Certified Manufacturing Engineer by the Society of Manufacturing Engineers (SME) in 2017
Lean Six Sigma – Green Belt
---
Education
College
Bachelor of Science
Mechanical Engineering
Rice University
Houston, TX
2005 to 2009
High School
Carnegie Vanguard High School
Houston, TX
2001 to 2005
---
Manufacturing Engineer Skills List
Proper education is one of the most important hard skills that should appear in your Manufacturing Engineer skills list. Getting a degree is just the first step. For the reason that the job has many responsibilities, you will have to acquire different skills.
Education. You have to complete a 4-year college course in Engineering. If the school does not offer Manufacturing Engineering, you have other options.

In our sample resume for a Manufacturing Engineer, Andre is a graduate of Mechanical Engineering. Industrial Engineering is another option.


Certification and Licenses. Once you've completed your degree, get certified or licensed as an Engineer. From there, you can apply to a certification course for a Manufacturing Engineer. The prerequisite is to have a minimum of 8-years experience as an Engineer.

Make sure the course is accredited by a reputable agency like the Society of Manufacturing Engineers (SME).


Process Improvement. Manufacturing Engineers are hired to improve current processes for manufacturing products. This means to get production more efficient and save costs without compromising the end quality.

In many cases, the employer might require the candidate to have a minimum Green Belt ranking in Lean Six Sigma. It takes time to move up in the belt rankings. We suggest investing in Lean Six Sigma training to boost your opportunities in the job market.


Problem-Solving. The job of a Manufacturing Engineer will require you to test systems, identify flaws in the process, and find the right solutions. You should have excellent ability in problem-solving.

If the issue persists, it could cost the company in terms of lower production or poor quality of the finished product.


Analytical. The Manufacturing Engineer should be able to see the totality of the process. He/she should not focus only on one part of the process but strive to analyze how it would affect the system as a whole.

You should consider all the possibilities before finalizing your recommendations. This means running as many tests as possible to remove the least likely scenarios.
Manufacturing Engineer Resume Objective
In your Manufacturing Engineer resume objective, list the job requirements right away. You want to make sure the recruiter knows you are qualified from the get-go.
This is what we did in our sample resume objective for a Manufacturing Engineer. We started off by confirming 2 important qualifications:
Licensed Mechanical Engineer
Certified by SME as a Manufacturing Engineer
From there, we highlighted other key hard skills. These hard skills include having a degree in Mechanical Engineering from a prestigious school and achieving Green Belt ranking in Lean Six Sigma.
As for the soft skills or attributes, we included these traits under "Strengths". The idea is to have the recruiter focus on the required hard skills.
Manufacturing Engineer Resume Format
If you are certified or have a professional license, you can consider the Functional for your Manufacturing Engineer resume format.
This is especially true if the job did not specify advanced education or professional licensure. Having your license and certification noticed right away will give you the edge over applicants who are not.
With the Functional, arrange the sections of your resume in this manner:
Contact Information
Objective Statement
Strengths
Certification/Licenses
Education
Work Experience
Personal Information
However, if you have extensive experience, you should use the Chronological. In our sample resume format for Manufacturing Engineer, we used the Chronological because Andre has more than 10 years of experience under his belt.
With the Chronological, arrange the sections of your resume in this manner:
Contact Information
Objective Statement
Strengths
Certification/Licenses
Education
Work Experience
Personal Information
Entry Level Manufacturing Engineer Resume
Assuming you don't have much experience in your entry-level Manufacturing Engineer resume, stay with the Functional format.
For the Functional format to be effective, you should have the requisite professional license as an Engineer. Because you need at least 8 years of experience to be certified as a Manufacturing Engineer, professional licensure is important.
However, if you have prior experience in another field of Engineering and your tenure is more than 2 years, use the Chronological format.
Manufacturing Engineer Resume Writing Tips
It pays to be meticulous as a Manufacturing Engineer. Likewise, you should be detail-oriented in your application. Take a few seconds to read our Manufacturing Engineer resume writing tips.
Be Detailed – How well do you know the job? Don't wait for the interview. Be detailed in your job description. Let the recruiter know that the company will not spend a lot of training time and resources to get your ready for the job.
Use the Right Verbs – As a Manufacturing Engineer, you will have to take charge. Oftentimes, you will have people working for you. Use verbs that show strength and authority. In our sample job description for a Manufacturing Engineer, we used the verbs led, addressed, carried out, communicated, and provided.
If you're applying to different manufacturing companies, don't submit the same resume. Customize it according to the needs of the job. You won't run out of ideas as long as you refer to our Manufacturing Engineer resume sample.
Related Resume Samples
Last Updated on

by
Let us know if you liked the article. That's the only way we can improve.