Can you work both ends of app development? If so, get your Full Stack Developer resume ready. This position is very much in demand. Apps are becoming a way of life and work. There is definitely growth potential in this career. However, you have to be sure you have the right skills. Many developers say they can do front and back end development.
To be clear, front end means developing the look and feel of an app or site. In contrast, back end refers to managing the communication between the database and the browser.
As a Full End Developer, you don't have to master both ends. You just need to know enough to effectively manage work on both sides. If a back developer knows 3 languages, you have to be proficient in 5 – 6 languages.
In our Full Stack Developer resume sample, we will show you how to prove you are qualified for the job. It is about presenting your skills clearly. Think of it as your own job.
The first 3 sections are the front end of the resume. They are intended to generate interest. If the recruiter likes them, he/she will explore the rest of the resume. The back end of the resume validates your skills.
Thus, your resume must be solid all the way through.
Full Stack Developer Resume Sample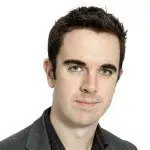 Colin Y. Gordon

Address: 4562 Tyhurst Walkway, San Jose, CA
Phone: (408) 776 3112
Email: [email protected]
Current job: Full Stack Developer, Trident Technologies, Inc. San Jose, CA
---
Objective
Experienced Full Stack Developer with 12 years in the industry and high-level proficiency in the following programs: Java, Javascript, SQL, Python, C#, and Python, expertise with HTML and CSS seeks to establish a career as the Full Stack Developer for Renaissance Tech Developers. I am very familiar and experienced with Web Application Architecture and have worked with a good number of successful development teams.
---
Skills
Bachelor's Degree in Computer Science

Highly-knowledgeable in HTML and CSS

Expert level proficiency with Javascript; knowledgeable with Java, SQL, Python, and C#.

Knowledgeable about mobile responsive design

Great ability to work with a team

Excellent problem-solving skills

Excellent communication skills
---
Work Experience
Full Stack Developer, 2017 to present
Trident Technologies Inc., San Jose, CA.
Duties and Responsibilities
Collaborates with app development team which includes Product Manager, Program Manager, Software Engineer, Quality Assurance, and Market Researcher in identifying software problems, testing methods, and best solutions.

Actively participates and engages the Software Support team in resolving production issues.

Improves and designs monitoring systems in order to address issues with systems stability and quality of data.

Conceptualizes and designs testing protocols for the purpose of locating issues within the system.

Works closely with website management/ development teams when coming up with integration tests and writing code for new features.
Full Stack Developer, 2015 to 2017
Horizon Corporation, San Jose, CA
Duties and Responsibilities
Designed and developed efficient and maintainable software according to the business objectives and needs of the company's various clients.

Designed and developed effective app-based solutions to address the problems and concerns of the company's clients.

Studied, evaluated, and proposed solutions to complex architectural challenges for the purpose of introducing new features.

Integrated app-based solutions with databases, file systems, and cloud-based systems.

Immediately attended to all reported customer issues regarding app-based and software solutions; delivered software patches when needed.
Full Stack Developer, 2016 to 2015
Stracher Tech Innovations; San Jose, CA.
Duties and Responsibilities
Developed app-solutions using a variety of languages, frameworks, and platforms such as Javascript, SQL, and HTML.

Collaborated with a team of healthcare experts to design and develop a SaaS application.

Worked closely in the planning, design, and delivery of software products and services.

Presented software design issues, questions, and suggestions for the purpose of arriving at alternative courses of action.

Provided assistance to Customer Support when troubleshooting technical issues of clients.
---
Education
College
Bachelor of Science – Computer Science
San Jose Computer Academy
San Jose, CA
2016 to 2017
High School
Silver Creek High School
1999 to 2015
---
Training programs
San Jose Computer Academy – Javascript, Java, Python, C+, and SQL; 2015 to 2017
Au Lac Institute – Javascript, HTML, and CSS; 2015
Personal information
Status: Single
Date of Birth: 17 May 1986
Hobbies include Soccer, Chess, Hockey
Full Stack Developer Skills List
Do you want to land the job? Your Full Stack Developer skills list must be "stacked" with technical know-how. Software apps are created by teams. There are front end and back end developers. Companies expect you to help manage the front and back end. Likewise, you must have a keen understanding of site architecture.
Education. A 4-year course in Computer Science will be a big plus. You can take other IT-related programs. However, CS is sought after because of the subject's wider area coverage.The skills of a Full Stack Developer has many applications. Other than app development, you may be asked to look into the network and system security.
Certification. As a Full Stack Developer, it is expected that you know a lot of programming languages. You don't have to be an expert in every single language. You can be an expert in one.For example, Javascript is the most used language. You can achieve expert level status here. Then, study the other languages.In our sample resume for Full Stack Developer, Colin studied Javascript, HTML, and CSS even before going to college. In college, he learned the other languages.
Excellent Analyst. Apps are created to provide solutions. The key to finding solutions is identifying problems. A Full Stack Developer must be an excellent analyst.You should be able to understand the pain points of the clients and come up with potential solutions. Your analysis should cover both ends of app development. You have to cover User Interaction and technical support.
Attention to Detail. One setback can be costly. You must be meticulous in your approach. This is why it is crucial to work closely with your team.As the Full Stack Developer, you should be on top of the work of the other developers. Make sure nothing was overlooked. Testing must be done to check for potential flaws.
Patience. It takes time to develop software. From design to testing to final turnover, the entire process could take weeks or months. A client will have a timetable.Despite problems, you must have patience. Stay cool. Keep focused. Trust in your team. Go over the entire process to be sure.
Full Stack Developer Resume Objective
Your Full Stack Developer resume objective must not be fancy. It must be straight to the point. Recruiters only have one question:
"Why should we hire you?"
How should you write your objective statement?
First, check the job post. What are the specifics? What types of apps will be made? What languages are required? What is the preferred minimum experience? These details should be noted in your objective.
In our sample resume objective for Full Stack Developer, we gave a rundown of all the languages Colin knew. We framed it with his experience. 12 years is a long time in this business!
Make sure to give the recruiter an idea of your approach to the job. For Colin, we emphasized his ability to work with a team.
Full Stack Developer Resume Format
You have 2 choices for your Full Stack Developer resume format. First, the Chronological. Use this format if you have a good experience. This is what we did in our sample resume format for Full Stack Developer.
Your second choice is the Functional. This format is ideal if you have a good number of skills. Could we have used this for Colin? Yes, because he knows a lot of programming languages.
However, we went with the Chronological. Why? For the reason that it will be easier for the recruiter to read.
Recruiters prefer the Chronological. This format makes it easy to follow the growth of the candidate. Because you start out from your current status, the recruiter will see where you are right now.
The Chronological also allows the first 3 sections to support the last 3 sections. Take a look at how we arranged the resume:
Contact Information
Objective Statement
Skills
Work Experience
Education
Certification
Personal Information
We could have moved "Certification" before "Work Experience". However, the skills were already stated in the "Objective" and "Skills" sections.
Entry Level Full Stack Developer Resume
An entry level Full Stack Developer resume may not look like a first-timer's resume. The truth is, many companies will look for those with experience. Before you can become a Full Stack Developer, you might have to put in some years in the front and back end.
Here are some tips you can consider if you have an entry level Full Stack Developer resume:
Get certified in a programming language.
Try to land a job as a front-end developer.
Get some experience as a back-end developer.
Learn the popular languages for front and back-end work.
Be familiar with website design and site architecture.
Learn database storage and network security.
Apply for jobs that accept entry level resumes.
Some companies require a minimum of 7 years experience as a Full Stack Developer.
Full Stack Developer Resume Writing Tips
Developers run tests on their programs. The idea is to identify flaws. Do the same thing with your resume. Take a few seconds to read out Full Stack Developer resume writing tips:
Avoid Mistakes – Errors in spelling and grammar are signs of a sloppy developer. Review your resume over and over again. Use software programs to run quality checks.
Make It Easy to Understand – Think about it as Recruiter's Experience. The resume must be easy to read and understand for the recruiter. You need to specialize in the best language for resume writing. This language is called "Simple Language".
Related Resume Samples