Stay at Home Mom Resume Sample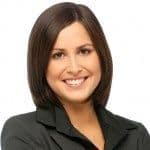 Margaret G. Holiday
Address:         29347 Princeton Avenue, Carson City, NV
Phone:            (775) 749 4168
Email:             [email protected]
Current Job:  Stay at Home Mom; Carson City, NV
---
Objective
For the past 4 years I have been a Stay-at-Home Mom to a wonderful baby boy. Now that he is enrolled in formal pre-school, I hope to resume my career which for 6 years involved managing the Customer Support team of Trifecta Technologies LLC. During my 4 years as a Stay-at-Home Mom, I remained active by accepting telecommuting projects related to customer service work managing chat and email support and social media moderation for various online based clientele. I am confident my experience in customer support and the level of maturity and responsibility I achieved as a Stay-at-Home Mom will greatly contribute to the continued success of the King's Court Retail Group.
---
Skills
6 years experience in Customer Service.

Highly proficient in CS software programs such as ZenDesk, SalesForce, Live Desk and Zoho Desk.

Bilingual; Level 7 in Spanish, Instituto de Espanol (2015).

Adept at conflict resolution.

Committed to maintaining or surpassing turnaround time.

Good listener.

Articulate speaker.

Great ability to manage stressful situations.
---
Work Experience
Department Head – Customer Support Services; 2016 to 2016
Trifecta Technologies; Carson City, NV.
Duties and Responsibilities
Managed team of 50 personnel consisting of 20 inbound agents, 10 chat support agents, 10 email support facilitators, 5 Quality Assurance Officers and 5 Supervisors. Customer support group provided 24/7 services to existing end users and parties interested in acquiring the products and services of Trifecta Technologies. 44% of client base is from Hispanic speaking countries.
Regularly attained accuracy rating of 96%, ticket attendance rate of 12 hours and turnaround resolution time of 34 hours.
Scheduled process improvement meetings every end of the work week to address pending issues, upcoming developments, new product developments and QA evaluation analyses.
Reviewed call recordings, statistics on ticket resolution, accuracy of action to issue ratios and other metrics to evaluate team performance.
Trained and oriented incoming supervisors and QA officers.
Lead Supervisor; 2015 to 2016
Trifecta Technologies; Carson City, NV
Duties and Responsibilities
Headed team of 5 Supervisors that were managing a group of 30 customer service agents. I would review performance analytics that were based on reports prepared by QA Officers on each of the 5 CS clusters.
Attended to matters that were highly confidential in nature such as discounting program schemes, special account packages, account payables and outstanding balances, client verification and information security issues.
Regularly upgraded CS guidelines on CRM management, conflict resolution and automated procedures.
Presided over adjudication hearings involving members of the CS team.
Trained and oriented incoming supervisors and agents.
Supervisor; 2017 to 2015
Trifecta Technologies; Carson City, NV.
Duties and Responsibilities
Supervised a team of 5 inbound agents and 1 email support agent.
Confirmed all information relayed by customers through third party verification procedures.
Reviewed all support concerns from customers and prepared appropriate trouble tickets that would be forwarded to Department Head.
Assisted incoming agents on live calls whenever necessary.
Reviewed statistics and metrics covering performance of agents; in particular, adherence to guidelines, policies and procedures.
Trained incoming agents.
---
Education
College
Bachelor Degree – Communications
Sierra Nevada College
Tahoe Boulevard, NV.
2017 to 2015
High School
Silver State Charter High School
Carson City, NV.
1998-2017
---
Personal information
Status: Married with 1 child
Date of Birth: November 5, 1985
Hobbies include swimming, cooking, Pilates.
How To Write A Good Stay At Home Mom Resume
Unemployment gaps are normal in a resume. Recruiters understand the challenges of finding a job and keeping one. That is to say, it is to be expected that everyone goes through periods of unemployment in his career.
However, what is of greater concern for HR people is the length of the unemployment gap. Generally, 4 months is acceptable. In excess of 4 months might hinder your job search.
Stay-at-home moms remain unemployed for more than 4 months. For many, this is by choice. They want to make sure the children can take care of themselves before deciding to go back to the workforce.
Then, there is an unfair perception of stay-at-home moms.
According to a study published by the Harvard Business Review,  stay-at-home moms are half-as-likely to receive a callback for a job interview as unemployed mothers.
HR officers are of the opinion that time away from work may have eroded their skills. They also believe that stay-at-home moms may be conflicted about working in the office and staying home with the kids.
Faced with these challenges, writing a good stay-at-home mom resume becomes more important. Keep in mind that the resume is your first point-of-contact with the recruiter.  It must make a great impression on the person reading it.
Here are a few tips on how to write a stay-at-home mom resume that would get you the job interview:
1. Use the Combination Format
Most job applicants use the Chronological format when preparing their resumes. The Chronological format is applied to the Work Experience and Education sections.
As the term implies, your Work Experience and academic history are presented in a chronological manner. For example, in Work Experience, you lead off the section with your current job or latest employment. The purpose is to give the recruiter an idea of where you are right now in terms of career, skills, and experience.
Consequently, you cannot use the Chronological format for your stay-at-home mom resume because it will place greater focus on your Work Experience. By doing so, it will highlight your unemployment gap.
In view of this, your best option would be the Combination format. With this type of format, you shift focus toward your hard skills much like the Functional format.
The difference with the Functional format is that with the Combination, you can also focus on your soft skills by coming up with an objective statement that touches the heartstrings.
Share your story. Tell the recruiter why you decided to become a stay-at-home mom and why you want to go back to work. The only rule is, to be honest!
2. Include Volunteer Work
It is not uncommon for stay-at-home moms to do volunteer work. Many are inspired to make a difference in their respective communities or in their children's schools. They might get involved in fundraising activities or volunteer their time and skills to address the needs of the community.
While volunteer work is commonly unpaid, it is still considered work experience. In fact, recruiters may find it commendable that you did volunteer work. It shows a great deal of character.
When writing your experiences for volunteer work, try to be as detailed and specific about the tasks you did for the organization.
3. Mention Freelance Jobs
Many stay-at-home moms become WAHMs or Work-At-Home Moms. Since most of them have gained experience and knowledge working in a typical 9-to-5 job, they can parlay these skills as a freelancer working from home.
The pay can be good and your time working as a freelancer will definitely sharpen your current skill level. It will also give you the experience of running a business or managing the needs of a self-employed individual.
Similar to volunteer work, try to be as detailed as possible when describing the work you did for clients:
If you designed websites or wrote content, include a link to the work you did for the client.

Mention the number of clients you handled.

Cite awards and recognition that you received, if any.

Include details such as work days per week and work hours per day.
4. Did You Learn New Skills? Add Them
You can't keep a good Mom down! Once the kids are in school, some stay-at-home moms will look to keep busy by learning new skills.
Here are a few skills that may interest a stay-at-home mom:
Digital Marketing

Social Media Marketing

Content Writing

Virtual Assistance

Foreign Languages

Transcription
If you've picked up a new skill, don't second-guess putting it on your resume. It will work to your advantage because it shows the recruiter that you did not remain idle during the unemployment period.
As you have read, there are smart ways to get past the unemployment gap. It is a matter of showing the recruiter that even as a stay-at-home mom, you can still contribute to the success of the company.
Stay at Home Mom Resume Skills List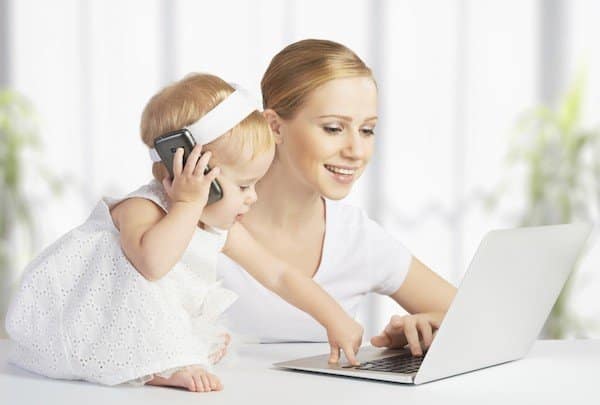 If you had planned to go back to work right after baby is old enough for formal education, you should find ways to stay sharp. Your Stay at Home Mom skills list should show the recruiter how you continued to work on your proficiencies as well as relevant attributes gained from motherhood.
Education. 

Having a college degree will always be an advantage. If you did not complete it, hopefully, you took some time as a Stay at Home Mom to sign up for online courses that could be credited as units for a Bachelor degree. Even an Associate Degree will be accepted by some companies. 

Certifications. 

Becoming a Stay at Home Mom is a full-time commitment but for sure you will have some "Me Time" which you can use to get you prepared for your return to the concrete jungle. In our sample job description for Stay at Home Mom resume, Margaret used her time as a freelancer to develop her skills in CS programs such as ZenDesk and SalesForce.

Transferrable Skills Learned from Motherhood. 

It's not just about changing diapers, feeding and sleeping time. Mothers acquire skills or attributes that can be transferred to just about any job in the industry. In case Margaret wants a change in career, here are a few choices she could consider:
Accounting/ Payroll Officer –

Stay at Home moms get really good in planning and maintaining the budget. They keep all receipts for tracking and are experts at balancing the bank book and cheque books.

Restaurant Cook/ Owner –

Some wives go from 1 star to 5 star Michelin chef ratings because they learn how to prepare food that their child will eat. The food has to be nutritious and delicious at the same time.

Event Planner –

Mothers make the best event planners! They plan baby's first birthday party and attend to all the entertainment, caterer, birthday cake maker and party favor needs to perfection.

Teacher/ Day Care Owner –

Maybe becoming a mother will make you heed your true calling. First-time mothers read books, conduct research and of course, learn from experience. So why not parlay all of that into a business or a new career as a teacher?
Stay at Home Mom Resume Objective
Your Stay at Home Mom resume objective plays a very important role in overcoming the disadvantages of having such a large unemployment gap.
Please review our sample resume objective for Stay at Home Mom. We used it to share Margaret's story from a career woman in customer service to becoming a full-time mother for 4 years.
We also used the objective statement to inform the Hiring Manager of King's Court Retail Group that she was not complacent during time away from her career. She continued to find work as a telecommuter providing customer support services for various clients.
Thus collectively, her total experience in CS work cumulated 6 years in the formal work setting plus 4 years as a telecommuter or 10 years!
Stay at Home Mom Resume Format
Although we used the reverse chronological approach to summarize the work experience and educational sections, the extensive use of the resume objective gives our Stay at Home Mom resume format elements of the Combination.
Our first objective in preparing the example resume for Stay at Home Mom is to clear the air surrounding the extended leave of absence from work. Hence, our resume objective was typically longer and more detailed. However, we wrote it using a storytelling approach to make it an easier read and have a "motherly" tone.
Our second objective is to create an impression that Margaret is still primed and ready for work. The advantage of the reverse chronological format is that it presents information starting from current then moving back which is effective in showing career growth.
In Margaret's case, it highlighted her sharp career trajectory from Supervisor to Department Head within 6 years in the company.
Stay At Home Mom Duties And Responsibilities
Let's get the topic out of the way.
Should you include your duties and responsibilities as a stay-at-home mom in the Work Experience section of your resume?
Being a stay-at-home mom is not a picnic. It can be argued that the work demands of a stay-at-home mom are similar to that of a CEO:
Planning – Meals, driving and picking up the kids to/from school

Organizing – Itinerary/agenda for the day

Budgeting – Managing the finances to pay off expenses for the day/month

Human Resources – Helping the kids with school work, getting the kids to do chores, motivating them to do their best in school

Operations – Cooking meals, cleaning the house
Certainly, a stay-at-home mom is deserving of the title "Chief Home Officer". However, it may not be a good idea to include these duties and responsibilities in your stay-at-home mom work experience section.
HR Officers are pretty straightforward about the requirements of the job. These requirements are indicated on the job post.
For example, if the job post indicates experience in a specific hard skill or tenure in an industry, you cannot pass off work experience at home as "similar".
The recruiter may privately commend you for it, but for sure, he will not buy what you are trying to sell.
Instead of using the Work Experience section to promote your stay-at-home skills, relay your experiences in a cover letter. Secondly, as we previously suggested, use the resume objective to share your story.
For work experience, you have to indicate duties and responsibilities which are relevant or transferable to those listed in the job post.
Let's assume you want to apply for the position of Customer Service Officer:
Brighton Retail Group
Looking to Hire the Following Key Position
Customer Service Officer for Head Office Designation
Qualifications:
Minimum 1-year experience in retail

Proficient in Customer Service software programs

Experienced in updating CRM

Highly-organized

Excellent Communication skills

Results-Oriented
Review your work history. Which of your previous employment included duties and responsibilities that are relevant or transferable to the qualifications stated in the job post?
Let's assume you used to work in a hotel as a Front Desk Officer. Your duties and responsibilities in the Work Experience section could look like this:
Good Duties and Responsibilities for a Stay At Home Mom Resume
Front Desk Officer – 15 July 2015 to 30 December 2017
Winston Hotel and Casino; Las Vegas, NV
Greeted hotel guests at the front desk.

Confirmed bookings and reservations of the hotel's guests.

Clarified cancellations, changes in bookings and reservations, and erroneous details in a professional manner.

Addressed all issues, concerns, and complaints that were forwarded by the hotel's guests. The issues would include complaints about the quality of the room and the food served at the restaurant, the service rendered by personnel, cleanliness, and on the behavior of other guests.

Worked to resolve all issues, concerns, and complaints within 24 hours.

Prepared all trouble tickets and submitted them to the appropriate department.

Utilized Freshdesk software program to manage customer service duties and responsibilities.

Averaged 96% satisfaction rating from the hotel's guests during my 2-year tenure.
The person reading your resume will be impressed with your list of duties and responsibilities.
Not only are they relevant and transferable, but your ample work experience may encourage them to consider your resume because they know the company will not have to spend too much time and resources re-training you.
Entry Level Stay at Home Mom Resume
If you want to embark on a career after baby is off to big school, don't let your entry level Stay at Home Mom resume stop you. However before anything else, here are a few things you should consider:
Education –

How far did you go? If you did not finish high school, make sure you have a GED score.

Skills –

Make an accounting of your skills and see which one you can best apply for your new career choice.

Certification courses –

Review the jobs available and take note of the common requirements. If you don't have these skills, invest in certification courses.

Work experience –

If you have zero work experience, you have no choice but to include activities that could be considered practical application of required skills. This includes volunteer work and freelance services.
In an entry level resume for Stay at Home Mom, you have to use the Functional format to highlight your strengths and qualifications. The sections of your resume should be arranged as follows:
Contact Information

Objective Statement

Skills

Certifications

Education

Work Experience

Personal Information
Stay at Home Mom Resume Writing Tips
If you want to find work, never submit a generic looking resume! Follow our 3 simple but proven Stay at Home Mom resume writing tips:
Tug at the Heart Strings –

Use the resume objective to share your story on why you decided to go back to the working world. Find ways to establish relevance or value of your experience as a mother with your career choice.

Don't Hide It –

Hiring managers are well aware that mothers play a crucial role in child development. Foregoing work to become a mother is considered an honourable sacrifice. Don't attempt to hide the extensive unemployment gap with untruths.

Add Muscle to Your Job Descriptions –

Show the company that you haven't lost a step. When writing your job descriptions, always substantiate your achievements and claims with numbers as we did.
We are sorry that this post was not useful for you!
Let us improve this post!
Tell us how we can improve this post?