Law Enforcement Officer Resume Sample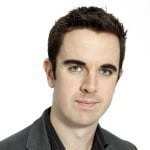 David R. Stevens
Address:         789 Green Heights, San Francisco, CA
Phone:            (628) 901 784
Email:             [email protected]
Current job:  Patrol Officer, San Francisco Police Department, San Francisco, CA
---
Objective
A dedicated Law Enforcement Officer with 6+ years of experience, a degree in Forensics Science and training in advanced forensics photography,seeks an opportunity to join SFPD's Crime Division Unit as a Crime Scene Investigator.
---
Skills
B.S. in Forensics Science

Proficient in Smart Draw, MS Office, Excel and database management software

Skilled in Advanced Forensic Photography

Effective communicator

Multilingual (English, Chinese and Spanish)

Adept in Sign language

Committed to help people

Problem solver

Decisive even in difficult situations
---
Work Experience
Law Enforcement Officer, 2017 to present
Central Station, SFPD, San Francisco, CA
Duties and Responsibilities
Conducts preliminary investigations including identification of evidence and facilitating initial interviews

Monitors and investigates suspicious individuals and unusual activities

Writes reports on field activities, incidents and offenses

Prepares cases for court trial and appears as witness
Pursues, arrests and detains suspects

Mediates in domestic related disputes and secures the victims from offenders

Serves warrants and subpoenas

Surveys businesses and residences as part of crime prevention program

Enforces traffic and parking rules
Law Enforcement Officer, 2015-2017
Park Station, SFPD, San Francisco, CA
Duties and Responsibilities
Wrote and filed incident reports

Participated in random vehicular and foot patrol

Coordinated Neighborhood watch meetings

Responded to neighborhood alerts on suspicious behavior

Facilitated traffic and crowd control during community activities

Enforced traffic laws and responded to traffic incidents

Provided escort to funerals and parades
Patrol Officer, 2017 -2015
Bayview Police Station, SFPD, San Francisco, CA
Duties and Responsibilities
Assisted in neighborhood watch

Directed traffic and issued citations

Assessed damages and assisted injured motorists in scenes of accidents

Prepared and filed traffic incident reports

Assigned to conduct traffic and crowd control during festivities
---
Education
University of California
Bachelor of Science degree; Forensics Science
Sacramento, CA
2017-2016; GPA 3.5
High School:
St Andrew's School,
High School Diploma
Sacramento, CA
2016-2017; GPA 3.6
---
Certifications
Basic Course Intensive training – San Francisco Police Academy 2017
---
Personal information
Date of birth 5/25/1986

Single

Hobbies: Photography and Muay Thai
Resume Writing Tips for Law Enforcement Officer Job Positions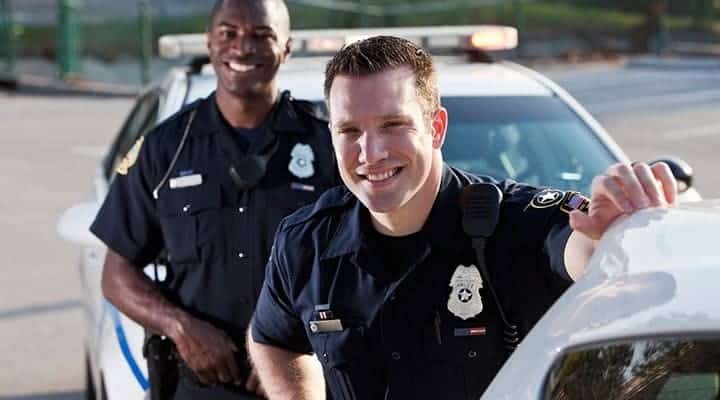 Local and state police departments have high standards in selecting law enforcers. Your resume must impress from beginning to end in order to pass the first stage of screening process and land an appointment. Competition is extremely high in this field and only highly qualified applicants manage to get through.
Be specific. Use clear descriptions and avoid vague statements. Do not make the recruiter guess what you are good at.  In our Law Enforcement Officer resume sample, David specified the IT software he is proficient with.  The hiring personnel will immediately know that he possess the required IT skills.  
Use active verbs at the start of your statements.  This way, you will be able to create a strong visual of your role in the police force.  Here are some action words that are relevant to Law Enforcement:
Issued

Secured

Monitored

Prevented

Provided

Investigated

Apprehended

Mediated

Responded
Lastly, your resume must be truthful, concise and error free.  Have it read by someone else to test its effectivity or impact.  Grammatical and Typo errors will reflect poorly on you so proofread and edit your resume before submitting.
What to Write in a Law Enforcement Resume Objective
A Resume Objective is a statement of your career goal. The purpose of writing one is to incite interest and leave the reader with a strong desire to know you more and meet you in person.  For it to be effective, you must strongly imply that you are the best candidate for the job.  
In our Law Enforcement Officer resume sample, David wrote "A dedicated Law Enforcement Officer with 6+ years of experience, a degree in Forensics Science and training in advanced forensics photography, seeks an opportunity to join SFPD's Crime Division Unit as a Crime Scene Investigator."
David instantly drew attention by stating he is a dedicated law enforcer.  His dedication to work is sufficiently backed by his level of experience, a college degree and a special skill.  
At this point, the recruiter will consider him as a potential candidate who has an edge over others who may not have a criminal justice related degree and skill in forensics photography.  
Your objective statement must not be longer than two sentences.  Keep in mind that this is only a brief introduction of yourself and you can expound on your qualifications in the following sections of your resume.  
What to Write in a Law Enforcement Skills Section
Hiring managers would want to know if you possess the required skills and have more to offer.  It is important to review the requirements in the Job Ad.  Focus first on providing the details the recruiter is expecting to find in your resume.  Then highlight your additional skills to make your resume stand out.  Keep all information relevant to the position you are applying for.
Educational Attainment.


Some police departments only require a minimum of a High School diploma or GED.  However, completing a two year to four year degree in criminal justice or related course will definitely increase your chances of getting hired.  Use Chronological order in presenting your educational background.  Include citations or awards received.

Certification.


Provide the details on the Basic police training program you acquired from an accredited police academy.  Include other certifications on training programs that are relevant to police work.

Additional Skills.


These are the skills that are not required to become law enforcers but will enable you to perform your duties better. In our Law Enforcer resume sample, David added his fluency in different languages and knowledge in Sign language to his strengths.  His additional skills will certainly give him a big lead over other applicants.  Law enforcers deal with people from diverse communities and David's skills would be very useful.
Associations.


If you have been in active duty for years, list down all the associations you are actively involved in.  Strong camaraderie exists in the police force so join associations to expand your network.
For entry level applicants, participate more in community and civic groups.  Indicate in your resume all the volunteer work that you have been involved with to clearly show your commitment to serve. This will make up for your lack of experience.
Administrative Skills.


Highlight your communication skills and proficiency in computer in the strengths section.  These are two of the administrative skills that are frequently required by police departments so it is best to indicate them where they can be seen immediately by the hiring manager. 

People Skills.


The ability to get along with higher rank officers, people of diverse backgrounds and colleagues is an important component of police work.  One must have innate humility in order to foster good relations with everyone you encounter and create a positive impression on others.   
As a law enforcer, you will play multiple roles — referee, crime fighter, social worker or counselor. You need to be very flexible so you can shift from one role to the next.  Enumerate other relevant people skills in the strengths section because hiring personnel would take note of these and discuss it further with you during the interview.
Law Enforcement Job Seeking Tips
Only a few police agencies accept applications on an ongoing basis. If you are looking to move up the rank and transfer to a new department, check the websites of police departments regularly, to find out application schedules and procedures.  
If you are an entry level applicant, become knowledgeable about the requirements of police departments you wish to get into.  Make sure you have the necessary technical and soft skills to qualify for the post.  
There are many applicants waiting in line so it all comes down to how well your sell yourself in your resume despite the lack of experience.
The quasi military nature of law enforcement career, includes time-in-rank promotional system.  Everyone needs to accumulate a specified amount of time at each rank before moving up.  
You need to be a police officer for three years with clean record before you can apply for promotion and move to the department you wish to work.  Everybody has to pay their dues and start at the bottom.  
Whether you are a fresh recruit or an active police officer, you need to arm yourself with a resume that will earn you the seal of approval.  
We are sorry that this post was not useful for you!
Let us improve this post!
Tell us how we can improve this post?