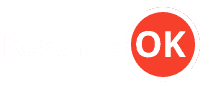 Customer Service Representative Resume
Download and edit according to your experience our customer service representative resume examples. Bellow, you will find the resume sample and also some tips and advice for the job interview.
Customer Service Representative Resume Example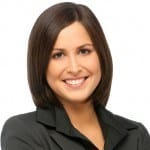 Mila Krauss 
Address:                 4529 University Way Northeast, Seattle, WA
Phone:                      (206) 726-1751
Email:                       [email protected]
Current job:          Customer Service Representative at Comcast
---
Objectives
To obtain employment as a Customer Service Representative at one of the largest cable, internet, and phone service providers in the state of Washington and to seek a challenging position in a type of working environment conducive to my professional growth.
To be hired by one of the best companies in New Mexico where I can demonstrate my expertise in customer care and service management.
---
Strengths
Solid foundation of customer care and relations, with vast experience in the field
Excellent talent for using strategies to deescalate irate clients
Strong interpersonal skills, with the ability to relate and empathize with people of varying personalities and from all walks of life
Fluency in the English and Spanish languages, with excellent communication skills both in verbal and oral communication
Proficiency in numerous computer applications and software, including MS Word, Power Point, Excel, and several others
Highly motivated and driven to achieve set goals and targets
Ability to maintain a calm and composed manner when dealing with potentially explosive client situations
Superb ability to multitask, able to handle multiple duties and responsibilities without sacrificing quality of work
Possess a fun and vibrant personality that customers find refreshing and appealing
Excellent leadership skills, with a unique talent for handling and resolving conflicts within the team
Great team player and excellent independent worker
Excellent oral and written skills
Stellar customer service skills
Commendable problem-solving skills
Good interpersonal skills
Impressive critical thinking skills
Excellent record-taking capabilities
Good decision making skills
Retentive memory
Proficiency in English and Spanish
---
Experience
Customer Service Representative, 2009 – Present
Comcast, Seattle, WA
Responsibilities:
Diffuse and resolve various volatile customer situations while maintaining the balance between the interests of the company and customer satisfaction
Make service changes, recommend service options, and schedule installations for phone, television cable, and internet lines
Provide detailed and accurate accounts of customer calls for prevention of future audit issues
Resolve an average of 250 inquiries in any given week, dealing with all types of inquiries including billing issues, installation schedules, product information queries, and numerous other matters
Meet performance targets in all areas such as speed, accuracy, volume, customer satisfaction, and issue resolution
Upsell company products and services to customers and meet target sale conversions
Route technical queries to designated channels for proper resolution of service and equipment issues
Takes calls and listens to client concerns regarding their accounts
Responds to client inquiries about health and insurance benefits through phone, chat, or e-mail
Oversees member accounts and modifies/changes them as needed or as requested by the client
Identifies the actions necessary in order to obtain the results needed by the customer
Provides answers to client questions and queries regarding their health premiums
Handles customer complaints regarding billing, payments, etc
Refers client to superiors for other concerns
Records actions taken and modifications done during the phone transaction
Generates sales leads through telemarketing
Conducts phone surveys to clients to ascertain the company's quality of service
Customer Service Representative, 2008 – 2009
Aphrodite Sportswear, Seattle, WA
Responsibilities:
Generated additional revenues utilizing thorough product knowledge and friendly sales techniques to up-sell product specials and complementary items
Exceeded customer expectations by locating hard to find items, and recommending alternative options for out of stock pieces
Consistently met and exceeded set productivity targets
Streamlined the product information search process by creating a detailed product intranet site, reducing the average representative call time by 60 seconds
Assisted as interim call center supervisor, monitored call center representative phone calls and provided necessary performance feedback
Designed, developed, and launched successful employee recognition program whereby the top performers are given due recognition and awards
Provided training to new customer service representatives and mentored them during their first few months
Develops marketing strategies and campaigns for DIRECTV programs
Conducts customer service processes, as well as client acquisition
Implements new products and offers
Briefs clients regarding new product launches
Promotes products in-store and through phone
Handles product returns and clients
Takes product orders, checks pricing and handles billing and payments
Refers clients to managers and supervisors for troubleshooting, as needed
Participates in leadership trainings for Customer Service Representatives
Customer Service Representative and Cashier, 2007 – 2008
LMP Enterprises, Seattle, WA
Responsibilities:
Performed various customer service duties
Responsible for accurate counting and balancing of cashier drawers
Maintained weekly spreadsheet for forwarding to the Accounting Department
Answered multiple line phone system and assisted callers or routed calls to appropriate department
Proffers informative sales guidance to clients who have been recommended by the partner store
Educates referred clients regarding rent-to-own transactions, together with its pricing options, benefits, and features
Makes recommendations regarding the best products or options for the client
Goes over customer accounts for detail addition and modification
Reviews expired records and coordinates with concerned clients in order to facilitate timely payments
Maintains precise records of client activity to ensure appropriate payments and customer satisfaction
Handles client complaints and product returns
Collaborates with employees from the partnership store
Networks with employees from partnership stores in order to acquire customer referrals
Refers clients to managers and supervisors as needed
---
Education
Ballard High School, Seattle, WA
High School Diploma
2002 – 2006, 3.5 GPA
---
Courses
Customer Service Skills Training
Spanish Grammar and Composition
Call Center Service Operations
Complaint Handling/Dispute Resolution
Sales Lead Generation
---
Personal information
Civil Status: Married, with two children
Date of Birth: 2/10/1988
Interests: reading Spanish novels, watching investigative shows, playing with the kids
Advice for a Customer Service Representative Job Interview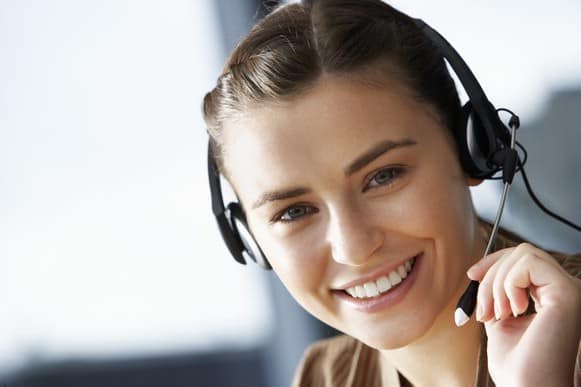 With the number of people desperately scouring for jobs and the relatively less number of opportunities available, it comes as no surprise that the world has turned into a dog-eat-dog world. Don't want to be the dog that gets eaten? Here are a few tips for your job interview:
Keep Your Customer Service Representative resume Up-to-Date
So, you have decided to call it quits with your present company and seek greener pastures. It is now time to whip out your trusted Customer Service resume templates, and begin adding the latest updates to your work experience, training, and qualifications. Keep in mind that your resume should not only be freshly updated, it should also be written to target the specific requirements of the position you are applying for. For instance, if the position requires someone who can speak a foreign language, you could include in your resume the title of the foreign language course you took recently. You could also emphasize your ability to communicate well in that language in the key strengths portion of the document. This is just an example of how you can sell yourself through your resume by targeting the position's job descriptions.
Study the Company and Its Profile
When did company operations start? Who founded the establishment? What services and/or products does it offer? How has it grown over the years? What milestones has it achieved since its birth? What are the names of competing establishments? What are the latest trends in the sector? These are just some of the things you need to know about before even daring to show up at the interview. Being knowledgeable about these things reflects your interest in the job and passion for knowing all you can about your future employer. You simply can't go wrong with doing the research!
Avoid the Mistake of Not Practicing
Some candidates show up at interviews without having made the tiniest effort to think about the interview questions and practicing their responses. Is it any wonder that these candidates tend to slip up, stutter, or give dull answers during the interview? Try to avoid the same destiny by brainstorming ahead of time and practicing your answers to these common questions:
How would you describe a paragon of good customer service?
How do you maintain your composure when a customer shouts and curses at you over something you had no control over?
Describe the strategies you adopt to convince clients that they need the products or services you are upselling.
What can you do to uphold the company's best interests while keeping the customer satisfied?
How can you encourage your colleagues to achieve their target metrics while maintaining your top spot in the ranks?
Develop a List of Your Own Questions
Interviewers, whether out of habit, courtesy, or in compliance with standard interview procedures, give applicants a chance to raise their own queries. Instead of asking about pay or compensation packages, you can focus on business-related questions like the following:
How often are metrics and employee performance evaluated?
Will the company provide training and education on products to fully equip employees with all they need for optimum job performance?
How does the management approach and deal with employee concerns?
Create a Professional Image
It is never too soon to create and maintain a professional image. You can start with wearing the right clothes, especially on the day of the interview. Select the pieces in your closet that will be in keeping with the image you are trying to project. Business suits, skirts, dress shirts, blouses, and slacks should be good enough.
Researching about the company you wish to be a part of.
As with any other endeavor, you need to come out prepared or else, you are going to fail. The most important weapon that you should have in your arsenal interview is knowledge. You need to equip yourself with useful information that will make the employer like you. Chances are you are going to be asked why you want to work for his company – you can't just smile and tell him "I don't know." If you have an idea about the company's mission and objectives, you will be able to answer the interviewer's queries with confidence.
Prepare for a phone interview.
If your customer service representative resume is leaned towards a call/contact center career, then you must prepare yourself for a phone interview prior to an actual interview. Since the job you are applying for deals with phone conversations, interviewing you through the phone will give the employer an idea about your communication skills, readiness, problem-solving abilities, to name a few.
Rehearse the answers to possible questions.
Even if you have been to work interviews several times before, you will not be able to tell what will transpire during this actual interview. Because of this, it is best if you prepare for what lies ahead by practicing the interview portion with your friends. Here are common interview questions that your family or friend might ask you:
Why do you want to be a customer service representative?
What motivates you to perform exceptionally?
What adversities did you encounter in your past work? How did you solve them?
How do you address the needs or demands of disgruntled customers?
How do you work out a problem with a manager or supervisor?
What are your salary expectations?
Describe your work style.
Dress professionally.
Your appearance during a job interview is one of the many factors that an employer considers before hiring an applicant. You might look professional in your Customer Service Representative resume template, but if actuality says otherwise, your chances of getting hired will surely diminish.
For females, here are key points on professional dressing:
Wear a conservative suit in a solid color; match it with a complimenting blouse.
Wear tan/light-colored hosiery with moderately-designed shoes.
Limit your jewelry.
Fix your hair in a presentable and professional manner.
Keep perfume and make-up to a minimum.
Here are clothing tips for male interviewees:
Wear a conservative suit in a solid color and pair it up with a white long-sleeved shirt and a pleasant-looking tie.
Wear dark socks with professional-style shoes.
Fix your hair in a neat manner.
Keep your nails short.
Avoid or limit wearing jewelry.
Bring your documents in a briefcase or portfolio.
Act professionally throughout the interview.
Your interviewer might sound condescending, or he might just be the type of person you truly dislike. No matter what transpires during the interview, make sure to act professionally up until the end. Address the employer with respect, even if he keeps on pushing your buttons. Most importantly, do not forget to say thank you before you leave the room.
If this Customer Service Representative resume example wasn't sufficient for you, you are free to review some other samples and templates from our site. Browse to some related resumes below and find your inspiration.
Information Technology Resume Examples
Besides the resumes listed above, we recommend going through the following resume writing and job seeking tips: