Your Business Administrator resume should showcase the skills and qualifications needed by companies that want someone who could provide direction, focus and development planning in their organization. We understand this and have prepared a Business Administrator resume sample that is well- organized, formatted for efficiency and communicates only the details required for the job.
Your resume is not just a document with personal and career information that is randomly put-together. The contents you disclose must serve its purpose of helping you land the position of a Business Administrator. This is why we included valuable information on how to compose content for key sections of your resume:
Business Administrator Resume Sample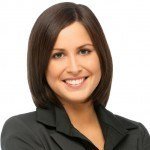 Veronica A. Brooks
Address: 54 Rio Grande Drive, Little Rock, AR.
Phone: (501) 795 7134
Email: [email protected]
Current Job: Business Administrator; Telstar Business Solutions, Inc., Little Rock, AR.
---
Objective
Highly organized, focused and results- driven Business Administrator with certification in Accounting and more than 5 years experience helping companies from various industries plan, organize and control specific departments. I am seeking a position as Business Administrator with Halford Retailers so I can share my experience, expertise, and skills in contributing to the continued success of your widely respected company.
---
Skills
Bachelor Degree; Business Administration.
Certification; Accounting.
5+ years experience in Business Administration.
Experienced with Intuit QuickBooks Pro, MS Office, SalesForce, Asana, and Vyew.
Results- driven.
Highly organized.
Team player.
Great communication skills
---
Work Experience
Business Administrator; 2016 to present
Telstar Business Solutions; Little Rock, AR
Duties and Responsibilities
Conducts audit on an operating system and evaluates the performance of the current set of frameworks and processes.
Undertakes a comprehensive study and prepares a report on overall system performance that focuses on whether ROI goals were attained or approximated.
Designs and implements benchmarking processes on all personnel to help assess individual performances and pinpoint contribution to company revenues.
Reviews P/L statement of all departments and discusses results with a designated head for the purpose of improving overall profitability and validating the budget.
Regularly meets with department heads to discuss performance, updates on systems, pending resolutions on nagging issues and relevant developments.
Business Administrator, 2017 to 2016
Touch Point Customer Service Professionals; Little Rock, AR.
Duties and Responsibilities
Functioned as the primary contact point for all customer service related issues for clients engaged in the telecommunications, direct retail and healthcare industries.
Managed 3 teams with total manpower complement of 45 personnel.
Reviewed status report of all processed trouble tickets and prepared recommendations or proposed courses of action.
Facilitated action plan to all concerned departments.
Endeavored to resolve all issues within 24 to 72 hours by frequently meeting and working with designated departments.
Introduced Process Improvement System (PIS) which required all departments to meet every start and end of the week plus a Quarterly Business Review (QBR). PIS resulted in improving turnaround time on concern resolution from 82 hours to 36 hours or by 56%.
Business Administrator, 2015 to 2017
Price-Seymour Property Developers, Inc., Little Rock, AR.
Duties and Responsibilities
Analyzed documents and prepared spreadsheets which tracked and monitored company expenses and profitability targets.
Tasked to liaise with company suppliers, vendors, and accreditors for the purpose of securing favorable arrangements and price discounting.
Regularly updated client records.
Conducted quarterly audits of current operating systems and proposed improvements or upgrades.
Carried out personnel evaluation reviews to determine performance levels and outline improvement processes.
---
Education
Bachelor Degree; Business Administrator
Philander Smith College
Little Rock, AR
2016-2017; GPA 3.57
High School
Little Rock Central High School
Little Rock, AR
2015-2016
Certifications:
Accounting – TrainUp, Little Rock, AR
---
Personal information
Status: Single
Date of Birth: September 21, 1990
Hobbies include Yoga, cooking, painting

Business Administrator Resume Skills List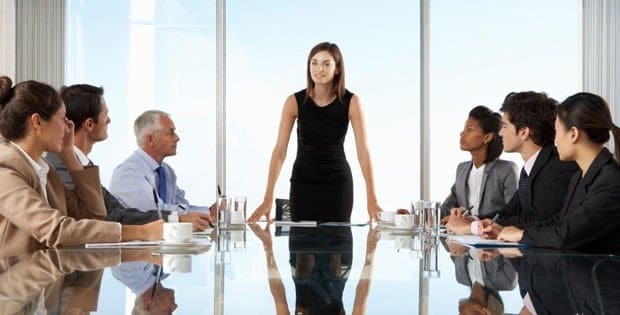 It is expected that your Business Administrator skills list must be well rounded. Not only should you prove competence in various areas of business such as operations, finance, human resources and technology but you should have the ideal attributes to help departments or organizations improve.
Education. There are companies that view Business Administrator in the same regard as accounting. They believe candidates must have a solid foundation in business fundamentals and theoretical. So do not be surprised if some job posts may require a Master's Degree in a business course.
For sure having a Bachelor Degree in Business Administrator, Accounting or Economics will be a huge advantage. Some companies may consider applicants who have a 2-year Associate Degree. But definitely, potential employers put a premium on long-term educational attainment.
Certifications or Licenses. Neither is required in Business Administrator but having certifications in relevant disciplines will definitely be an advantage.
For example, accounting is an important discipline in Business Administrator. But you don't have to be a CPA or Certified Public Accountant to become effective.
You can take certification courses that will help you understand how to make income statements, cash flows, balance sheets, journal entries and how to interpret financial statements.
Another key area where you could take certification courses is in the field of technology. Programs that manage accounting, schedules, and communication tasks are very important to ensure work efficiency.
Leadership/ Team Player. You may be tasked to run specific departments. This means you will be working with people who have different skill sets and attributes. Even though you are in charge, it does not mean you can do it alone.
You should have the ability to identify the strengths of your people and find ways to harness them for the benefit of the department. In the same manner, as the leader, you should find ways to circumvent their weaknesses or overcome them.
Results Oriented. The only way you can validate your effectiveness as Business Administrator is with results.
As you have read in our sample resume Business Administrator job description, the candidate Veronica included numbers and figures to validate what she had done in her previous employment.
Accomplishments such as improving turnaround time by 56% will surely get the attention of a recruiter.
Lastly, it is very important to tailor your skills to fit the requirements stated in the job post.
In our sample resume for Business Administrator, Veronica wants a job in retail. However, her experience is mostly in services and operations. Instead, she emphasized responsibilities in her scope of work that is transferable to work in retail such as:
Designs and implements benchmarking processes on all personnel to help assess individual performances and pinpoint contribution to company revenues.
Endeavored to resolve all issues within 24 to 72 hours by frequently meeting and working with designated departments.
Tasked to liaise with company suppliers, vendors, and accreditors for the purpose of securing favorable arrangements and price discounting.
Business Administrator Resume Objective
If you want to make a good impression off the bat, lead off with an effective Business Administrator resume objective. A well composed objective statement will answer to one of the most important questions sought by Human Resources people:
"Why should we hire you?"
You are probably well aware that hiring managers do not spend a lot of time perusing through a resume. They will scan it for important keywords and information that will stand out. Use the objective statement to convince the Hiring Manager your resume will be worth the read.
In our sample resume objective for Business Administrator, we went straight to the point by identifying Veronica's biggest selling points:
Highly organized
Focused
Results Driven
Certification in Accounting
5+ years in Business Administrator
Experience in various industries
She also identified the important key skills in Business Administrator: planning, organizing and controlling. Undoubtedly these skills were featured in the job post by Halford Retailers.
Finally, don't forget to state what you want out of this application. In Veronica's case, it was to "share my experience, expertise, and skills in contributing to the continued success" of the company.
Keep your objective statement short, concise and to the point. Not many applicants realize the influence a few sentences can have on recruiters.
Business Administrator Resume Format
For your Business Administrator resume format, use the reverse chronological approach. It will help organize your content in a way that most Human Resources people are very familiar with.
In our resume template for Business Administrator, we set up its sections as follows:
Contact Information
Objective Statement
Skills
Work Experience
Education
Certifications
Personal Information
As you will notice with the reverse chronological format, information cascades smoothly from one section to the next. It will be easier for the recruiter to assess the value of your skills to the company.
Entry Level Business Administrator Resume
Experience will always be a factor for consideration when recruiters look for talent in any industry. If you're apprehensive about your entry-level Business Administrator resume because of your lack of tenure, don't lose hope! We are here to help you get that job!
You should view your resume as a marketing kit; the objective is how to get your foot in the door of the interview room. While hiring managers will look for experience, there are other ways to attract their attention:
Shift to the Functional Format. Go back to the previous section. All you need to do is write the "Work Experience" section after the "Certifications".
Review the job post carefully and note down the required skills. If you have these skills in your checklist, highlight them in your "Objective Statement",, "Skills" and find experiences which best represent them.
Use the objective statement to bring forward the attributes that best make you right-fit for the company. Visit their website, find out their core values or mission vision to get an idea.
Business Administrator Resume Writing Tips
The most important Business Administrator resume writing tip we can give you is to go into detail in the work you did for your previous employment.
Just like the example of Business Administrator resume we prepared, highlight your accomplishments with figures. Share the processes or systems that you introduced to the organization which resulted in improvements.
Be more descriptive of your duties in order to differentiate the tasks you did from one company to another. Show the prospective employer how your diversity in experience will distinguish you from other candidates.
Related Resume Samples