Copywriter Resume Sample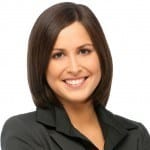 Irwin K. Holmes
Address:   331 Jefferson Avenue, New Castle, DE
Phone:      (302) 749 6748
Email:        [email protected]
Current Job:   Copywriter; Leonard Samuelson Creatives, New Castle, DE
---
Objective
Multi-awarded Copywriter with more than 10 years experience in the industry seeks to become the Senior Copywriter with Kidman Creative Ad Agency. I am certified in SEO and SEM; knowledgeable to some degree with copywriting tools such as Hemingway and Wordable because creativity is still a human function. As a freelancer for the first 4 years of my career, I have a good understanding on the business side of copywriting.
---
Skills
Winner; Best Ad Copy 2017, "Let's Get Crackin'" for Pop Nuts Cereal

Winner; Best Ad Copy 2017, "Before, After, and Beyond", for Ultimate Fitness Centers

Winner; Best Ad Copy 2017, "Everything You Need. Everything We Got", for Home Emporium

Associate Degree – Creative Writing

10+ years experience in Copywriting; 4 years as a freelancer

Certified – SEO

Certified – SEM

Knowledgeable in Hemingway, Wordable, and Grammarly

Ability to handle pressure and meet deadlines

Highly-creative; thinks outside- the- box
---
Work Experience
Copywriter, 2020 to present
Leonard Samuelson Creatives, New Castle, DE
Responsibilities
Presides over multiple campaigns; scope of work covers conceptualization, writing, proofreading, and editing throughout every stage of the campaign lifecycle.

Designs and develops innovative copy for various clients through different media for the purpose of driving sales.

Collaborates with both internal and external cross-functional partners in order to develop the best and most creative, compelling storylines and product presentation; encourages feedback mechanism as a way of inputting the needs and expectations of consumers.

Performs research; gathers relevant and usable product and service information in order to complete work on campaigns.

Coordinates with the Manager of Copy and Digital Manager of Copy for the purpose of establishing copy tone, concepts, timelines, and to make sure work adheres to strategic focus and branding guidelines.

Won Best Ad Copy in 2017 for Pop Nuts Cereal, "Let's Get Crackin'" campaign.

Won Best Ad Copy in 2017 for Ultimate Fitness Centers, "Before, After, and Beyond" campaign.
Copywriter, 2017-2020
Warped Minds Digital Advertising Solutions, New Castle, DE
Responsibilities
Closely collaborated with the Senior Writer in creating original, innovative, clear, and persuasive editorial copy for both digital and traditional channels.

Assisted in generating copy across identified digital and traditional channels which may include social media, websites, in-store, print, direct mail, email, and other Internet-based platforms.

Conducts research to determine the strength of copy including beta-tests between approved drafts.

Participated in the preview, review, presentation, and other functions related to the project for the purpose of ensuring strict adherence to strategic focus, branding guidelines, and established guidelines.

Verified accuracy on all information used on advertising materials including pricing, product details, headlines, grammar, spelling, and punctuation.

Won Best Ad Copy in 2017 for Home Emporium's "Everything You Need. Everything We Got" campaign.
Copywriter, 2015 to 2017
Creative Hub Digitized Ideas, New Castle, DE
Duties and Responsibilities
Collaborated with Marketing and Creative teams; promoted the agency's key campaigns, brand launches, and product stories while demonstrating a clear understanding of each campaign's key objectives and the required strategies to accomplish them.

Conceptualized and developed editorial storylines that effectively aligned with the theme and identified set of trends for the creation of copy scheduled for monthly distribution via digital and traditional channels.

Assisted in developing retail-based, brand appropriate CTAs to be used for email marketing campaigns, website, and social media content.

Coordinated with the Copy team members in order to edit and accurately proofread all technical product copy materials.

Assisted in the creation of curated editorial content for the purpose of supporting the campaign calendar of events and activities.
---
Education
Associate Degree
Marketing
Wilmington College
New Castle, DE
2011 to 2015
William Penn High School
New Castle, DE
2007 to 2011
---
License/ Certifications:
SEM Certification – Wilmington College, 2016

SEO Certification – Wilmington College, 2016
Copywriter Skills List
There are writers. And there are copywriters. Like we said, not everyone can copywrite. They are more than just wordsmiths. Copywriters create content that stirs the imagination. They only need a few choice words to deliver the message. Is it a gift? Is it a skill? What should show in your Copywriter skills list?
Education

Of course, agencies prefer college graduates. Especially, those with related degrees such as in Marketing. However, many became successful copywriters with just a high school diploma. Some just finished 1 or 2 years. Like all skills, Copywriting requires training. Education is a big plus. There are other sources of learning. For example, in our sample resume for Copywriter, Irwin discloses he was a freelancer. He honed his skills by taking small projects. He was a freelancer for 4 years. Irwin did not mention how many clients he handled. He left this part "hanging" in order to pique the recruiter's interest. You could also apprentice with an ad agency. They may not pay you a salary. Think about the experience as your currency.

Certification

Find ways to add to your skill level. Take up copywriting courses. You may also want to learn related fields. For example, SEO and SEM. These are Search Engine Optimization and Search Engine Marketing respectively. Many digital ad agencies use SEO and SEM. Why not a short course on Psychology? After all, Psychology is a big part of marketing.

Creativity

You can learn all the tools of the trade. Your success will depend on how you use these tools. Creativity is the catalyst. Without it, you won't be able to turn inspiration into ideas. Are people born creative? Whether you are or not, you should develop it as a primary skill.

Pressure Player

Copywriters have timelines. You have to make sure your ideas are on track. Marketing needs to keep flowing. The ad copy brings everything together. It optimizes the brand building strategy. Without the ad copy, the marketing machinery might come to a grinding halt.
Copywriter Resume Objective
The Copywriter resume objective should be your voice. Talk to the recruiter. Let him/her know you are the right person for the job.
First, you have to show you meet the job requirements. Review the job post. Take note of the skills needed. Make sure you have them. Then, include them in your objective statement.
We started off our sample resume objective for Copywriter with Irwin's strongest point. This is the fact that he has won awards for copywriting. "Multi-awarded" will surely raise eyebrows. From there we ran off with the required skills:
Good tenure
Knows SEO
Knows SEM
Finally, we give the recruiter a glimpse of Irwin's personality. Take note of how we ended it. We gave a commentary on creativity.
Irwin shares he knows copywriting software. However, he downplays it by stating that creativity is still a human function. It gives the recruiter an idea of how Irwin approaches the job. That creativity matters the most.
Like an ad copy, don't be boring! Show your personality in your resume objective.
Copywriter Resume Format
Do you have experience? Use the chronological for your Copywriter resume format. You can apply this to work experience and education.
Start out with your most current experience. Pick out 5 to 8 work responsibilities. These tasks should be relevant to the demands of the job post. Once done, work your way back to your earliest relevant experience.
Recruiters prefer this format because it is easy to read. The details are organized. They can assess your skill level right away. With the chronological, they will know if you are a good fit for the job.
Lastly, place work experience in the middle. Look at our sample resume template for Copywriter:
Contact Information
Objective Statement
Skills
Work Experience
Education
Certification
Personal Information
This arrangement shines the spotlight on work experience.
Entry Level Copywriter Resume
If you have an entry level Copywriter resume, you have to build up your expertise. Like we mentioned earlier, get as much training as possible. Ad agencies will hire those with Copywriting experience. What should you do?
Plan Ahead. Before applying for an office job, become an apprentice. Get a head start by becoming a freelance copywriter. This is a skill that you have to develop through constant application. You have to show that you have put in the time.
Learn Other Skills. Take the time to invest in skills that add value. We listed the best skills to learn in our Copywriter skills list section.
You can still use the chronological format. Use your time as a freelancer or apprentice as part of your experience. If you have certifications, place it ahead of work experience.
Copywriter Resume Writing Tips
Like your ad copy, mistakes can be costly. Read our Copywriter resume writing tips before sending yours out.
No Errors – A Copywriter resume with errors in spelling and grammar? Heaven forbid! This is a death sentence for your job search! If you can't be accurate with your resume, what more your ad copy? Don't take chances. Review your resume for errors. Use software. Get multiple sets of eyes. Never submit a resume with these types of errors.
Show Creativity – Let your personality shine! Go back to our resume objective. See how it captures Irwin's voice? Don't get too technical. Write as if you are having a conversation with the recruiter.
Validate Your Achievements – Did your ad receive awards? Say so! Put it on your resume. Include the copy if possible.
We are sorry that this post was not useful for you!
Let us improve this post!
Tell us how we can improve this post?