Technical Writer Resume Sample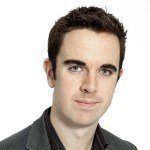 Gregory A. Holm
Address:   7487 E. Flower Avenue, Mesa, AZ
Phone:      (928) 778 3179
Email:      [email protected]
Current Job:   Technical Writer; Silverfish Airways Inc., Mesa, AZ
---
Objective
Well-experienced, highly-skilled Technical Writer; I've honed my writing abilities for more than 10 years both in freelance and corporate work. Armed with a Bachelor Degree in Economics and an Associate Degree in Technical Writing, I hope to be the new Technical and Documentation Writer for the Phoenix Education and Learning group of companies.
---
Skills
10+ years experience as a Technical Writer

4 years experience as freelance technical writer

Bachelor Degree – Economics

Associate Degree – Technical Writing

Knowledgeable in MS Office Suite, Adobe Framemaker, and Madcap Flare

Conscientiously meets deadlines

A meticulous approach to work

Pressure writer
---
Work Experience
Technical Writer; 2017 to Present
Silverfish Airways; Mesa, AZ.
Duties and Responsibilities
Oversees the preparation and revision of the company's Technical Operations manual; ensures that content properly articulates procedures for safe and compliant operation.

Authors and publishes reports and journals that provide all personnel involved in operations all the information necessary to perform assigned duties and responsibilities with a high degree of safety.

Creates documentation including reports, circulars, and manuals that comply with the Code of Federal Regulations (CFRs), Department of Defense (DOD), and the Occupational Safety and Health Administration (OSHA).

Strictly conducts Quality Assurance (QA) measures that check for spelling and grammatical errors, outdated references, and relevant content.

Regularly reviews all published content and performs edits, revisions, and updates as warranted.
Technical Writer; 2016 to 2017
SunStar Aviation LLC; Mesa, AZ.
Duties and Responsibilities
Directly involved in the preparation of procedures for processing technical data by utilizing various channels of development and publication.

Monitored the flow of all published content from the time of its inception to distribution.

Conceptualized and designed programs, procedures, work documents, and diagrams covering aircraft maintenance that were in accordance with the operational standards of the company and the industry.

Regularly consulted with renowned experts on specific subject matters in order to ensure accuracy, relevancy, and usability of all technical content.

Frequently coordinated with other technical writers with regards to preparation and publication of all in-house technical materials.
Technical Writer; 2012 to 2013
Creative Engines Transportation Group; Mesa, AZ.
Duties and Responsibilities
Conducted research for the purpose of identifying trends and current industry developments that could be used to update and improve the current level of technical content.

Consulted and collaborated with various officers, top-level managers of the company's key departments and industry-recognized subject matter experts in order to resolve problem areas in the usability and currency of technical materials.

Summarized reports on a weekly and monthly basis for consistent review and revision prior to submission to all concerned personnel and departments.

Assisted the technical writing team in creating and developing supporting materials such as illustrations, system diagrams, and other schematics.

Organized all materials and completed requests for edits and revisions in order to maintain guidelines and with respect to procedures.
---
Education
College
Bachelor Degree
Economics
Benedictine University
Mesa, AZ
2015 to 2016
Associate Degree
Technical Writing
Mesa Community College
Mesa, AZ
2013 to 2015
High School
Westwood High School
Mesa, AZ
1996 to 2015
---
Personal information
Status: Married with 1 child
Date of Birth: 12 September 1983
Hobbies include basketball and soccer.
Technical Writer Skills List
How do you become a good Technical Writer? First, you need the training. Technical writing requires having good fundamentals. Second, you should build up experience. Like all skills, you have to work on writing to get better. Finally, you should have the right attributes for it. Technical writing demands time and patience. Let's break everything down in your Technical Writer skills list.
Education.For some, becoming a writer comes later in life. They get a degree then realize they have a knack for writing. Look at our sample resume for Technical Writer. Greg has a college degree in Economics. After he graduates, he takes a 2-year course in Technical Writing. Not just a short course. It's an Associate Degree in writing! It's a path he found after college. So this could be similar to yours as well. Find a field you'd like to specialize in. Then, learn technical writing.
Certification.You don't have to be certified as a Technical Writer. You could take short courses. There are websites the offer online training. As mentioned, technical writing is different. Writing for reports and manuals requires training. Certification boosts your credibility. It shows you invested time in your career.
Experience.Hard to get a job as a writer without experience. This is a skill you have to hone through the years. Again, go back to our resume sample for Technical Writer. Greg states his 4-year experience as a freelance writer. Even before he looked for a job, he was already working on his skills. Altogether, he has 14 years of experience. You need to keep writing. It must be part of your routine. Even without a job, you must keep practicing.
Computer Literacy.Other than MS Office, there are programs that companies require of their writers. In our example, Adobe Framemaker. Reports and manuals use a different format. You have to know how to use these programs.
Meticulous Approach.Mistakes are costly in technical writing. People will depend on those manuals to learn. You have to check the details. Precision is very important. You must make sure the information is accurate. Likewise, it should be updated. Safety and performance would depend on it.
Conscientious.Deadlines are important. You must be aware of when the manuals are needed. There is a timetable to be met. People have to undergo training. These are scheduled by the company. If you're late, everything gets pushed back. While being meticulous, be aware of timelines.
Technical Writer Resume Objective
Use your Technical Writer resume objective to share your story. Tell the recruiter what you can do.
Where to begin? Review the job post. Find out what the job needs. In our sample resume objective for Technical Writer, it is the experience. So we blew up Greg's tenure! How? By stating he did freelance work. This adds years to his tenure as a private employee.
We also highlighted his training. We noted his Associate Degree. It is a big deal! Greg could have taken a short course. Instead, he invested 2 years in technical writing. He completed a second degree. Greg is better trained than someone who took short courses.
Lastly, state what you want. Formalize your intent. Here, Greg concludes by stating he wants the position as Technical and Documentation Writer.
Technical Writer Resume Format
Using the reverse chronological is best for your Technical Writer resume format. It will highlight your tenure as a writer. Likewise, it will make the recruiter's job easier.
The chronological start out with your current details. What are you doing now? Where are your skill levels now? What level did you attain in education? This way, the recruiter has a better idea of your value. Are you the person for the job now?
Lead off with your latest work experience. Put in at least 5 examples of what you do. Then work your way back. Only include related work. Other types of work will only distract the recruiter.
Next, place work experience in the middle. This lets the other sections give it support. Look at our sample resume template for Technical Writer:
Contact Information
Objective Statement
Skills
Work Experience
Education
Personal Information
Did you take short courses? You can place it after Education. Please take note of where we placed Greg's, Associate Degree.
Although it came after Greg's college degree, we put it after. Why? Because the 4-year degree is more important. We wanted to highlight his college degree.
Entry Level Technical Writer Resume
Do you have an entry level Technical Writer resume? Not to worry! Follow our tips and have a shot at the job:
Build Up Experience – Do freelance work. Accept free writing jobs. Volunteer your services. Again, it's all about honing your skill.
Take Up Courses – Technical writing is a different skill. You have to get proper training. Sign up for short courses. Online courses will do.
Get a Mentor – This is another way of becoming skilled. Is there an apprenticeship program? Go for it! Do you know of a good mentor? Ask him/her for help.
If you can't get an office job, go for freelance work. It will help sharpen your skills. Plus it counts as tenure. It will also build your resume. Be like Greg. Put up a website where you can post your work! This will be your online portfolio.
Technical Writer Resume Writing Tips
Mistakes can cost you the job. Read our Technical Writer resume writing tips. These are simple and easy tips that can make your resume better:
Check for Spelling, Grammar, and Punctuation – Inexcusable for technical writing. These errors may spell doom for your resume. Employers can't ignore them. Review your resume over and over again. Use a spell and grammar checker. Have a friend check it.
Don't Get Technical – Your job is to make the complex simple. Do the same thing with your resume. Write with the recruiter in mind.
Use the Right Format – Organization is important. Make sure your resume looks clean. It should be pleasing to the eyes. How your resume looks can encourage the recruiter to explore further.
We are sorry that this post was not useful for you!
Let us improve this post!
Tell us how we can improve this post?