Freelance Writer Resume Sample
Christian V. Lewis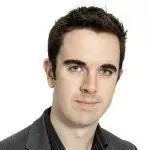 Address:            1967 Kodiak Street, Twin Falls, ID
Phone:                (208) 270 0267
Email:                 [email protected]
Website:               www.writersrock.com
Current job:     Content Writer; Digital Ninja Marketing Agency, Twin Falls, ID
---
Objective
Experienced wordsmith with more than 10 years creating different types of keyword-rich content for clients in various industries. I have written blogs, researched articles, prepared marketing copy, and collaborated on video-based content. In addition to being a graduate of Comprehensive Writing, I am certified in SEO and proficient in keyword research. My writing style flows like water; it can adapt to different tones and purposes. I follow a 3-stage writing process: Structure – Research – Quality Assurance. All completed projects are subjected to tests for plagiarism, grammar, spelling, and readability. You can find samples of my work at www.writersrock.com/portfolio.
---
Skills
10+ years experience as a Content Writer

Bachelor Degree – Comprehensive Writing

Certified in SEO

Highly-proficient in Keyword Research and its tools; Google Keywords Planner and SEMRush.

Implements a QA process which includes Grammarly, Copyscape, and Readable.

Experience writing the following types of content: Long- form blogs (1,600+ words), short-form blogs (300 to 800 words), articles, technical writing (journals, manuals), web copy, marketing copy, and product reviews.

Ensures that all references used are properly cited.

Ensures all submitted work will conform to Google's guidelines on quality content.

Dedicated to meeting deadlines.
---
Work Experience
Content Writer; 2016 to Present
Digital Ninja Marketing Agency; Twin Falls, ID.
Duties and Responsibilities
Digital Ninja Marketing Agency is a digital marketing company. As the Content Writer, I am tasked to create unique and optimized content for the company's clients. The types of content that I have written include blogs, articles, manuals and guidelines, e-books, marketing content, and product reviews.

Forwards a Request for Information (RFI) sheet to the company's client; information that was given by the client shall provide the discussion points for the preliminary meeting.

Conducts preliminary research on content requested by the client; research shall cover the topic, title, keywords, and references.

Prepares the working outline for all content.

Provides web development team, paid ads group and SEO professional copies of the keyword summary.

Creates optimized content that adheres to the requirements of the client; the requirements cover tone, length, keyword density, and the location of keywords.

All completed work is subject to a QA process: Grammarly for spelling, grammar, and conventions; Copyscape for originality, and Readable for ease of reading.
Content Writer; 2016 to 2016
Newton's Apple Concepts and Ideas; Twin Falls, ID.
Duties and Responsibilities
Newton's Apple is a marketing company that provides both digital and traditional marketing services to its clients. As the Content Writer, I managed both digital-based and broadsheet content.

Conducted research on the projects assigned by the company. Research methodologies included online research, live interviews, traditional data gathering techniques, and meeting with acknowledged experts on the subject.

Performed keyword research using a combination of Google Keywords Planner, Google search, and SEMRush.

Worked closely with web design/ development team; provided the best keywords to optimize web pages.

Wrote all primary content; indicated references used and ran all finished work through Copyscape for freshness and uniqueness.
Content Writer; 2016 to 2016
Espresso Experts LLC; Twin Falls, ID.
Duties and Responsibilities
Espresso Experts LLC is a company that retails and distributes espresso makers and coffee beans. As the Content Writer, my job was to write 16 blogs every month for the company. In addition, I was also tasked to update web copy, and create product reviews including pros and cons.

Worked closely with the company's in-house digital marketing team.

Conducted the necessary research on all articles. Research included topic, title, and keyword.

Strictly adhere to the writing timetable that was established by the Project Manager.
Uploaded all articles directly to the website and social media pages.
---
Education
College
Bachelor Degree
Comprehensive Writing
Idaho State University
Twin Falls, ID
2017 to 2015
High School
Twin Falls High School
Twin Falls, ID
1998 to 2017
---
Certifications
Personal information
Status: Married with 1 child
Date of Birth: 27 September 1985
Hobbies include Powerlifting, cooking, and guitar.
Freelance Writer Skills List
As you have read in our sample resume, there should be more to your Freelance Writer skills list than just writing. Online writing is a different ballgame. You will be competing for audience attention. Why is this hard? For starters, there are over a billion websites on the Internet! Your client wants to make sure the content can be found.
What skills should be found in your Freelance Writer resume?
Education. Preferably, you should have a college degree. A 2-year or Associate's degree should be the minimum. All writers should learn the fundamentals. It pays to know history and discover the different styles of writing. A course in Writing will give you a better appreciation of your skill.
Certification. Not required for writers. However, certification will be to your advantage. What skills should you seek certification? Those skills which are relevant to writing.For example, SEO. Search Engine Optimization is a process that helps to get content found. You will learn all about keyword research, link-building, and other useful techniques. SEO is crucial for all types of content.
Research. Research is a must in writing. The accuracy of research validates your content. You should know how to do a topic, title, and keyword research. There is a science behind these types of research.For examples, the best titles should have the right keywords in them. Also, the number of words in a title will have an impact on audience interest. Of course, you should always cite the references you used in your content.
Thoroughness. Like a good stew, you should not rush content. A 1,600- word blog will take 2 to 4 hours to complete. The time includes research, writing, review, and QA.You have to constantly check for errors in grammar and spelling. You have to read it constantly. There must be a good flow in the transition of ideas. Most importantly, it must be an easy read.
Discipline. How do you become a better writer? Practice! Writing is a skill. The best way to learn a skill is through constant repetition. The best writers dedicate time in a day to just write. Even when there are no projects, they still write. If you want to become a Freelance Writer you must write all the time.
Freelance Writer Resume Objective
Show off your writing skills in the Freelance Writer resume objective. This is your voice on the resume. Be heard! At the same time, let the client get a glimpse of what you can do.
As a Freelance Writer, your objective statement should be similar to your online profile. Summarize your strengths. Give a rundown of your skill sets. If you are applying for a project, make sure the requirements are listed as well.
Most importantly, write in your own voice. In our sample resume objective for Freelance Writer, we added words and phrases that capture Christian's personality. These include "wordsmith" and "my writing flows like water".
Freelance Writer Resume Format
The chronological is the best for your Freelance Writer resume format. It is easy to read and well-organized.
Many freelance writers start out as in-house content writers. They work for marketing agencies or departments. When writing your work experience, start with your current employment then work your way back.
Follow our sample template for a Freelance Writer resume:
Contact Information
Objective Statement
Skills
Work Experience
Education
Certifications
Personal Information
Entry Level Freelance Writer Resume
Can you get a job without writing experience? Yes! Don't worry if you have an entry-level Freelance Writer resume. You can still get the job by following our tips:
Apply to job posts that don't require experience.
Make your rate competitive.
Provide ready samples of your work.
Get certified in SEO.
Learn how to do keyword research.
Be familiar with online writing tools.
Once you have completed a good number of writing jobs, set up a website. This will be your online portfolio. A website will give clients the chance to assess your talent.
Freelance Writer Resume Writing Tips
Excited to start your career as a Freelance Writer? There are a few things you need to do. Take a few seconds to read our Freelance Writer resume writing tips:
No Errors – This has to be number 1. Errors in spelling and grammar are unacceptable. It leaves a bad impression. Always edit your work before submitting them. Use software to run QA checks.
Make It An Easy Read – Write for your reader not for yourself. That is the golden rule in content writing. Don't try to impress by sounding technical. Clients want a writer who can communicate clearly.
Before sending out your resume, review it again. Ask someone whose eyes you trust to check it. Lastly, keep it updated.
We are sorry that this post was not useful for you!
Let us improve this post!
Tell us how we can improve this post?