Would you like a career developing people? Corporate trainers teach skills that help employees get better. This is a good career path for Human Resources. It also pays well if you're certified. Interested? We can take your Corporate Trainer resume to the next level.
Companies want the best trainers. They want to invest in people. Corporate trainers get the best out of people. Recruiters should see that ability in your resume.
If you're not sure, don't worry. We have prepared a Corporate Trainer resume sample that will interest recruiters. We've made sure each section is well-written. No details are spared. If you want to know how to write content, we'll teach you that too.
And even if you're entry level, we have valuable information for you!
Corporate Trainer Resume Sample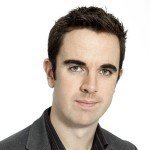 Paul A. Kessler

Address:          577 Sycamore Avenue, Brockton, MA
Phone:              (508) 977 6441
Email:                [email protected]
Current job:    Corporate Trainer; Paramount Property Developers, Brockton, MA
---
Objective :
ASTD-certified Corporate Trainer with over 10 years experience providing up-to-date and effective skills improvement, leadership and values-based development programs to companies across a variety of industries. I hope to be considered by ATC Skills Strengths as its Head Corporate Trainer. I have a Bachelor Degree in Human Resources Management and I am a certified trainer in StrengthsFinder and John Maxwell leadership programs.
---
Strengths :
ASTD- certified Corporate Trainer

Certified Trainer – StrengthsFinder

Certified Trainer – John Maxwell

Bachelor of Arts degree – Human Resources Management

10+ years experience as Corporate Trainer

Passionate educator

Results-driven

Motivational speaker

Excellent communication skills
---
Work Experience
Corporate Trainer; 2014 to Present
Paramount Property Developers, Brockton, MA
Responsibilities:
Facilitates the implementation of current new hire onboarding program; ensures its continuous improvement while aligning its progress with the company's goals.

Orients personnel on the company's latest developments; technology, products and services, clients, industry rankings, and new policies and guidelines.

Monitors and measures effectiveness of current training and personal development programs through a standardized benchmarking system that includes evaluating test results, time-keeping records, and feedback.

Conceptualizes, creates, and utilizes a variety of training systems that include tools, classroom-style instruction, group work, role play, and guest lectures for the purpose of generating higher engagement levels.

Schedules and conducts leadership and skills-development training programs for management and select personnel.
Corporate Trainer;  2011 to 2014
New Age Food Concepts and Services, Brockton, MA.
Responsibilities:
Scheduled, trained, and oriented new and old personnel, management teams on company's latest policies regarding customer service, employee relations, and work culture.

Authored manuals and papers on various training systems that include operational performance, employee conduct, organizational fit, and leadership development.

Assisted Human Resources in the personnel procurement process from recruitment to selection.

Introduced the concept of Resource Processing to Human Resources whereby the company invests resources to the training and development of employees based on their respective ROI.

Collaborated with renowned experts on subjects related to leadership development for the purpose of updating and improving content of current training programs.
Corporate Trainer; 2008 to 2011
RGL Manufacturing Company, Brockton, MA
Responsibilities:
Conducted functions as the head administrator for various internal Management Learning and Development Systems (MLDS).

Partnered with the company's different departments and business units to provide proactive personnel, leadership, and skills development programs to all employees.

Conducted one-on-one business leadership sessions with the company's managers and officers.

Assisted in the design, implementation, and evaluation of learning tools for personnel and management.

Created online learning modules covering leadership and strengths-based training via the company's proprietary software program.
---
Education
College
Bachelor of Arts
Human Resources Management
Fisher College
Brockton, MA
2001 to 2005
High School
Brockton High School
Brockton, MA
1997 to 2001
Certifications
ASTD- certified Corporate Trainer

Certified Trainer – StrengthsFinder

Certified Trainer – John Maxwell
---
Personal Information:
Status:

Married with 2 children

Date of Birth:

24 June 1984

Hobbies include cycling, boxing, bowling
Corporate Trainer Skills List
What would recruiters like to see on your Corporate Trainer skills list? Skills that show you can help people get better. You nurture their skills. Find talent. Develop leaders. Companies invest in people. As the trainer, you make sure the investment pays off.
Education. A college degree is a must. Companies prefer those with a degree in Human Resources. This is what we did in our resume sample for Corporate Trainer.Any business course will be fine. Psychology will also be accepted. An associate degree is also good. However, companies will prefer those who finished a 4-year course.
Certification. Corporate trainers have to be certified. Remember, companies will entrust their people to you. Certification validates your qualification. Find out the recognized agency. You might need to have experienced before getting certified.For example, the American Society for Training and Development. The ASTD requires at least 5 years experience. Otherwise, you may not be accepted into the 12-week program.
Related Skills. If you want to boost your chances, learn other skills. In our sample resume for Corporate Trainer, Paul focused on leadership training. He picked up certifications in 2 programs. These were John Maxwell and StrengthsFinder.For recruiters, this shows dedication. It proves Paul is committed to his career. He is investing in new skills.
Excellent Communication Skills. The best teachers are those who make it easy to learn. You should be able to articulate your programs clearly. Not everyone can pick up ideas fast. Likewise, you should have the ability to adjust your approach.Allow your people to engage. Get them to speak up. Find out how you can help them get better.
Great Interpersonal Skills. The best teachers are those who make it fun! Utilize unique methods to make learning enjoyable. It's not just lectures.The best trainers use other techniques. Good ones are role-playing, games, and group work. You are a teacher, yes. However, you don't have to be rigid all the time.
Corporate Trainer Resume Objective
Your Corporate Trainer resume objective should represent your voice. Recruiters want to know who you are. Write it as if you were having a conversation. This job is all about reaching out to people.
First, read the job post. Take note of the details. You have to be sure you have the required skills. In our sample resume objective for Corporate Trainer, we led off with Paul's certification. From there, we highlighted his 10-year tenure. These were the top 2 skills in the job post.
Notice the first person point of view. We wanted to give it a more conversational feel. Why? It gives it more sincerity:
"I hope to be considered by ATC Skills Strengths…"
This is Paul asking the recruiter to consider his resume. He is talking directly to the recruiter. He does the same thing for his other relevant skills.
We also placed his other certifications at the end of the statement. Although these certifications are big pluses, we did this for a reason. We wanted to end the statement on a big note. Then as you can see in the "Strengths" section, we run off all his certifications right away.
By setting them up this way, we hope to create a stronger impression. We want to drive the fact home that Paul is very much qualified for the job.
Corporate Trainer Resume Format
If you have good tenure like Paul, use the reverse chronological. This will be ideal for your Corporate Trainer resume format. Recruiters will thank you for this. You made their job easier! Why?
Recruiters want to know where your skills are right now. The chronological starts out with your latest experience. The recruiter can assess your skills based on your scope of work. Thus, focus on your job description. Make sure it reflects the demands of the job position.
Next, look at our sample template for Corporate Trainer resume. We placed experience in the middle. This arrangement allows the other sections to support work experience:
Contact Information
Objective Statement
Strengths
Work Experience
Education
Certification
Personal Information
Entry Level Corporate Trainer Resume
If you have an entry-level Corporate Trainer resume, your approach should be different. Here are tips on how you can land the job even with a lack of experience:
Look for jobs that do not require tenure. Startups and small businesses also need trainers. They will consider your entry-level resume. Keep in mind that they may not pay well. That's fine as long as you gain experience. The dollars can roll in later!
Highlight your skills. You may not get certified as a Trainer unless you have years under your belt. However, you can get certified in related skills. Like in our example resume for a Corporate Trainer, consider John Maxwell. It is a popular program for leadership training. That is a sought-after skill by companies.
Focus on relevant experience. Did you train others in your previous job? Did you find ways to improve performance? These are relevant to the job of a trainer. Highlight them in your work experience.
Lastly, use the functional format. This puts the spotlight on your skills. Your resume should be arranged this way:
Contact Information
Objective Statement
Strengths
Education
Certification
Work Experience
Personal Information
Corporate Trainer Resume Writing Tips
You probably feel more confident by now! However, we're not done yet. Review our Corporate Trainer resume writing tips to round out our lesson:
Avoid Errors – Spelling and grammatical errors are red flags. Companies cannot ignore these. If you can't spot your mistakes, how can you help others get better?
Keep It Short – Recruiters don't spend much time on resumes. If your resume covers 10 years or less of tenure, keep it down to 1 page.
Organize It – Use bullet points to make it easier for recruiters to find key details. It will make your resume more effective.
Update your resume constantly. If you pick up a skill, put it there. You'll never run out of ideas as long as you use our Corporate Trainer resume sample.
If this corporate trainer resume example wasn't sufficient for you, you are free to review some other samples and templates from our site. Browse to some related resumes below and find your inspiration.
Besides the resumes listed above, we recommend going through the following resume writing and job seeking tips:
Felix is the job search, resume writer expert and founder of ResumeOK. He started the company in 2011 with the mindset that everyone deserves a chance to get a good job and with the goal of helping people write great resumes. Since then, he inspired thousands of people with the
resume samples
and advice written, for more than 300 different job positions.
Felix's work has been appreciated and shared on many well known online publications such as:
BusinessInsider
,
FoxNews
,
SmartRecruiters
,
Business.com
,
Huffpost
,
ZipRecruiter
,
SnagAJob
and many others.
Felix has extensive experience in human resources, recruitment and online business development. On ResumeOK, he uses his 10+ years of experience in the recruitment industry to provide step by step instructions on how to write solid resumes that will catch the attention of the recruiter.
Over the years, Felix has been responsible for reviewing resumes and conducting job interviews, for his own startups and also for other companies. After going through tens of thousands of resumes, he has learned what makes a resume stand out from the crowd and what are the most common mistakes people make. All the experience and knowledge gained over the years are being used in making ResumeOK the go-to place for finding great resume samples, job interview advice and resume writing tips.
Get in touch with him by email at
[email protected]
or by using the
contact page
.
Latest posts by Felix Tarcomnicu (see all)