Financial Advisor Resume Sample
Melissa O. Goodwin
Address:             789 North Ridge, San Jose, CA
Phone:                (408) 7654321
Email:                 [email protected]
Current Job:      Financial Advisor, Trade Secrets, CA
---
Objective
A dependable Certified Financial Advisor (CFA) with 7 years of experience and a Master's degree in Finance and certifications in Dow Theory, Elliott Wave Theory, Fibonacci Ratios and other techniques of technical analysis, seeks the opportunity to join Innovative Biz as a Senior Financial Advisor and develop sound financial solutions for your top tier clients.
---
Skills
Master of Finance

BA in Economics

Proficient in eMoney, Envestnet Finance Logix, Money Tree, MoneyGuidePro and Redtail CRM

Certified; Dow Theory.

Certified; Elliott Wave Theory and Fibonacci Ratios.

Certified; Technical Analyst specializing in Moving Averages and Oscillating systems.

Communicates proactively

Upholds a strong sense of confidentiality and integrity

Organized, flexible and have first-rate attention to detail and follow-through
---
Work Experience
Financial Advisor, 2017 to present
Trade Secrets Inc., San Francisco, CA
Duties and Responsibilities
Manages investment portfolio of 50 individual and corporate accounts; total portfolio size is $2.75 Million.
Consistently generates average ROI of 44% per annum on portfolio.
Orients clients on the proper investment channels and guides them thru decision process regarding funds placements.
Provides regular updates on market trends and presents alternative strategies which will improve return on investment.
Prepares monthly trending reports related to all recovery areas.
Develops customized investment strategy based on client's preference; high risk or conservative
Studies the market movement with analyst team and recommends plans to minimize risks and improve overall return on investment
Financial Advisor, 2015 -2017
Green Link Co., Los Angeles, CA
Duties and Responsibilities
Maintained 30 high end accounts whereby every client was consistently updated with relevant financial information and investment opportunities. Size of portfolio was $897,000.
Generated an average ROI of 38% per annum on portfolio.
Projected short and long-term investment trends and presented recommendations to clients based on market studies
Received recognition for contributing to the 25% increase in new accounts/investors
Identified good leads from existing customer database.
Analyzed prospective client's needs and presented suitable financing solutions.
Established continuing relationships with clients.
Trained other financial advisors on technical and fundamental analysis.
Financial Advisor, 2016-2017
Traders Bank, Long Beach, CA
Duties and Responsibilities
Managed 18 key accounts with a portfolio size of $675,000.
Generated average ROI of 37% per annum for clients.
Coordinated with other financial advisors on the development of investment programs provided to bank customers
Consolidated reports on proprietary securities, currency market and internet based investments
Responded to Requests for Proposals from individual and midlevel corporate accounts
Conducted presentations to prospects for business development purposes
Generated productive leads and signed up new customers.
---
Education
Master of Finance
University of California
2017
Bachelor of Arts in Economics
University of California
2015-2016, GPA 3.8
High School
Wood Rose Academy
2017-2015, GPA 3.75
Certifications:
Chartered Financial Analyst (CFA) obtained from CFA Institute, 2015
Certified Financial Planner (CFP) obtained from Certified Financial Planner Board of Standards Inc., 2017
Certified; Dow Theory, 2017.
Certified; Elliott Wave Theory and Fibonacci Ratios, 2015.
Certified; Technical Analyst, 2015.
---
Personal information
Status:   Single
Date of Birth: December 11, 1987
Hobbies include photography, hiking and Yoga
Financial Advisor Resume Skills List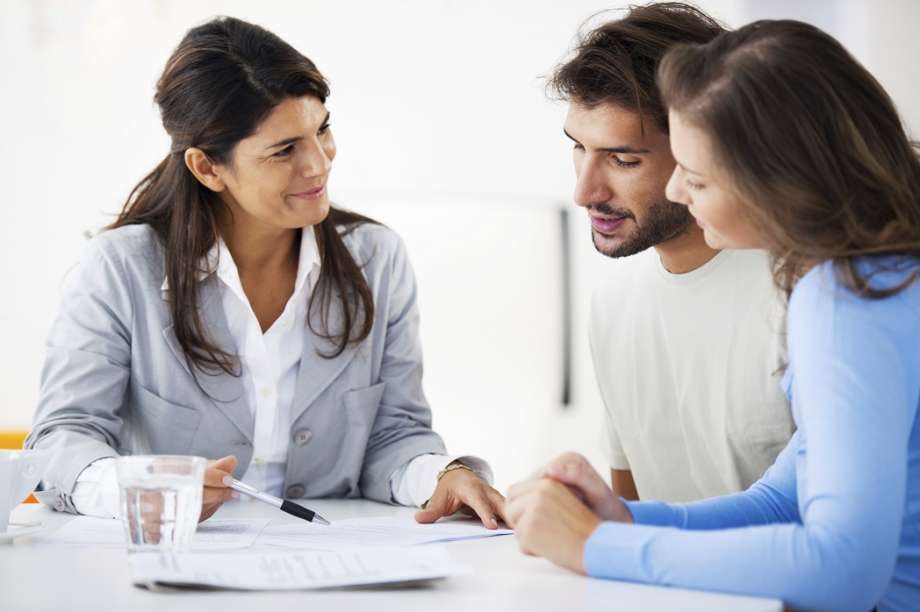 Your Financial Advisor skills list should strike a balance between your proficiency in a technical and fundamental analysis. Investment firms like well-rounded talent.
As you can see in our sample resume for Financial Advisor, the candidate Melissa presents a nice balance of her skills and qualifications. She has a Master's degree in Finance and a Bachelor Degree in Economics which attest to her strengths in fundamental analysis.
But she is also certified in various forms of technical analysis such as Wave Theory, Dow Theory, Fibonacci and moving averages. Employers know she has the training and the tools to develop a holistic approach to trading or managing a portfolio.
Do not squeeze them all in one area of your resume. List top skills in your Resume Objective to gain attention, highlight best credentials in your list of strengths and substantiate your claims thru present and past work responsibilities.
Educational Attainment. 

You need an impressive groundwork to establish a career in finance. Potential clients and employers will always key in on your educational background before entrusting you with their finances. Given the complex nature of this job you need a degree in finance, economics, business, accounting, statistics or financial planning in order to be eligible for work. Getting a Master's degree will give you a very competitive edge.
Continuing education proves your dedication to your craft. The financial market is volatile so you need to keep up with the current trends and methods in order to provide the best financial plans for your clients. Sign up for related courses and keep on studying. In due time all your efforts will be rewarded with career advancement opportunities that gravitate towards you.

Certifications. 

To prove your competency in financial planning, you need to get certified. Once you have determined your area of specialization, work on obtaining your professional certificate. Clients will be able to gauge the extent of your expertise better if you have any of the following certificates:1. Certified Financial Planner (CFP)
2. Certified Financial Analyst (CFA)
3. Chartered Financial Analyst (CFA)
4. Chartered Financial Consultant (ChFC)
5. Certified Fund Specialist (CFS)
6. Chartered Investment Counselor (CIC)
7. Certified Investment Management Analyst (CIMA)
8. Chartered Market Technician (CMT)
9. Certified Public Accountant and Personal Finance Specialist (CPA and PFS)
10.Chartered Life Underwriter (CLU)

Additional Skills. 

Financial planning goes hand in hand with technology. Other than the tech tools you learned in college or past employment, make sure that you stay current with the latest software for financial advisors. You need to be tech savvy in order to keep up with competition.
Show off a bit more in your resume, by specifying the programs that you are proficient with. If you want to get ahead of the pack, sign up for courses prior to your job search. Go beyond the employer's tech skills requirements in order to impress.

Interpersonal Skills. 

Being a financial market wizard is not enough to succeed in this business. The ability to relate with others and form relationships is a vital element of the employability equation. Hiring managers want to know if you have what it takes to build and maintain a strong network of clients.
The best way to feature your people skills is to provide real examples of how you applied these skills at work. Writing you have "excellent interpersonal skills" won't suffice. For instance, receiving an award or recognition for increase in number of clients will show the hiring manager that you are good in persuading people to trust your abilities.
Financial Advisor Resume Objective
Your Financial Advisor resume objective is an introductory statement that is crucial to the outcome of your application. If your objective fails to nail it, the Hiring Manager will skip the rest of your resume. You need to heighten interest from this point on so your impressive background in finance will not go unnoticed.
Read the objective in our resume of Financial Advisor sample. Take note of how Melissa presents her strengths by stating her list of certifications and Master's degree in Finance. It lays to rest any questions the recruiter may have had regarding her qualifications.
She then impressed upon the recruiter that she has had more than seven years to hone her skills. It tells the person reviewing her resume that not only is she well-versed in the theoretical but she has had enough time to apply her knowledge to practical use.
Financial Advisor Resume Format
As a profession that requires a high level of competence and good work experience, ordinarily we would recommend the reverse chronological as the ideal choice for your Financial Advisor resume format.
But it might be better strategically to use the Combination format so you can add more mustard to your skills and qualifications. Our Financial Advisor resume sample was formatted as follows:
Contact Information
Resume Objective
Skills
Education
Certifications
Work Experience
Personal Information
Wasn't it easy for you to scan through the resume and spot our applicant's impressive qualifications?
As you can see in our Financial Advisor sample resume, information is consistently organized in bullet form. The recruiter will appreciate that you made your resume an easier read. Remember, these guys read hundreds of resumes everyday!
Entry Level Financial Advisor Resume
Gaining entry to the world of finance can be intimidating for a first timer but if you are equipped with a well written entry level financial advisor resume, opportunities will not elude you.
The secret here is to impress them with your resume objective and build your content around your skills and educational background.
Use the functional format which places more attention on your skills rather than experience. You can use the combination format discussed in the previous section but switch education and certification. Focus on what you can offer to make up for your lack of experience.
Financial Advisor Resume Writing Tips
Just like a good financial plan, you must approach resume writing with strategy and intent. Once you've come up with a game plan, implement it with no second thoughts!
You need to show the Hiring Manager that you meet their criteria. Review the job post carefully and note the strict requirements. Note down the requirements you have met and place these front and centre in your Financial Advisor resume. Distribute these skills in key areas. The Objective Statement is the first section they will come across.
Lastly, in your work experience, it is not enough just to list down what you have done. It is more important to share what you have accomplished. Substantiate your accomplishments with facts and figures. Numbers will always get the attention of the company hiring you.
We are sorry that this post was not useful for you!
Let us improve this post!
Tell us how we can improve this post?