Business Analyst Resume Sample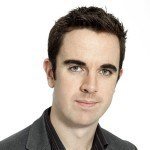 John C. Campbell
Address:          2212 Chester Avenue, Philadelphia PA
Phone:              (215) 456-7899
Email:                [email protected]
Current job:    Business Analyst at PCCI Worldwide Equities
---
Objective
To guide the company along with its charted course to long-term success and growth by applying my skills, expertise, and experience in creating and implementing effective, adaptable and sustainable strategies.
---
Skills
10 years experience as Business Analyst

MBA holder

15 years experience in conducting research and preparing market studies

Certified in various technical competencies

Excellent communication skills

Goal – oriented

Highly organized

Punctual

Great ability to work with a team
---
Work Experience
Business Analyst, 2020 to Present
PCCI Worldwide Equities, Philadelphia, PA
Duties and Responsibilities
Studies company's business objectives

Identifies company's various business processes

Finds solutions that are sustainable and competitive

Conducts project and feasibility studies

Runs regression analysis

Analyzes and documents all data and information

Leads brainstorming sessions with the team

Designates authorized personnel from each department

Creates grading system

Designs operational frameworks and processes
Business Analyst, 2017 to 2020
Trans-World Pacific Corporation, Philadelphia, PA
Duties and Responsibilities
Analyzes and prepares industry reports

Analyzes Financial Statements of various companies

Runs regression analysis

Conducts an audit of current technical systems of the company

Coordinates between representatives of sales, technical support, IT support and back office

Makes recommendations to existing operational and technological frameworks

Represents the company in business interviews
Technical Analyst, 2015 to 2017
Vigilante Securities Trading, Philadelphia, PA
Duties and Responsibilities
Prepares recommendations based on technical analysis

Conducts technical trading training and seminars

Provide buy and sell recommendations in the equities market

Write technical analysis forecast and recommendations for client distribution
---
Education
Masters in Business Administration, Lebow College of Business
West Philadelphia

2012 to 2015
College, University of Pennsylvania
Bachelor of Science, Business Management

Philadelphia, PA

2008 to 2012, 3.6 GPA
Central High School
High School Diploma

Philadelphia, PA

2004 to 2008, 3.5 GPA
---
Courses
Certification, Business Accounting

Certification, Dow Theory

Certification, Elliott Wave Theory

Certification, Technical Indicators

Certification. C+ Programming

MS Office
---
Business Analyst Job Description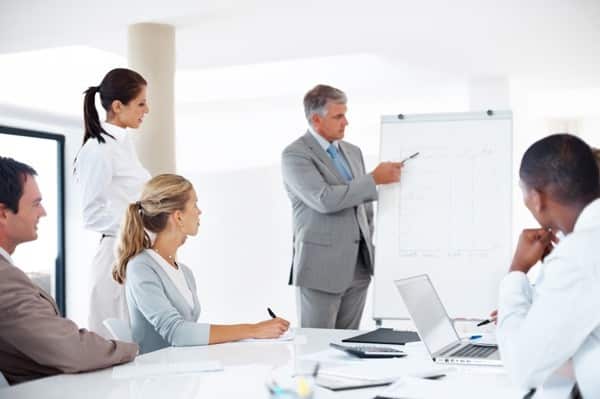 You should now have a better idea on how to write and structure your own resume after going over our Business Analyst resume sample. It is very important to emphasize the skills that are commonly utilized by Business Analysts regardless of the industry. This is why we included the sections on the job description and ideal qualifications to give you an idea of how to structure your own resume.
If you are the type of person who relishes problem-solving situations or looks forward to overcoming different challenges, then you should become a Business Analyst. This job can be mentally demanding.
Business Analysts are tasked to make the organization run better by finding solutions to current problems, introduce efficient ways of managing responsibilities and looking for comparative advantages versus competition in the industry. The Business Analyst will study the performance of all areas and in the organization including existing systems, frameworks, and processes.
Companies are focused on the bottom-line. The profitability equation has two variables: revenue and cost. The Business Analyst will study the factors that affect and influence these variables and draw up plans and recommendations to guide the company along with its target goals and objectives.
A Business Analyst will constantly peruse reports and conduct studies to validate numbers that may be relevant to the company's current position. As the position implies, the job requires a lot of research and analytical work. Business Analysts typically brainstorm ideas to come up with different approaches to resolve pending issues and concerns.
The role of the Business Analyst has grown in importance as the global business environment has become more unpredictable. Companies have to move away from highly – structured and rigid business models to those that focus on flexibility and mobility.
The challenge for Business Analysts in today's global economy is to be able to identify factors that could adversely affect current business strategy and develop counter-measures to accommodate the effects of these changes.
Business Analyst Ideal Job Qualifications
If you plan to become a Business Analyst you should possess the following qualifications for the job:
High Level of Education and Experience.Recruiters may prefer candidates with a Masters degree in Business Administration, Economics or advanced certification in IT or Systems Analysis. The job of a Business Analyst carries significant weight in the business development plans of the company. You should have a great understanding of the various management theories and case studies to have valid reference points for your proposed solutions. A high level of experience is also critical because a great degree of decision-making will be involved.
Proficiency in IT and Systems Analysis.

As a Business Analyst, you will be studying the current systems that are in place in the organization. These systems have to be constantly updated to reflect changes in business strategy and to improve performance. Systems are composed of frameworks and processes. You will also study and evaluate the individual frameworks and processes and assess if these are contributing or hindering the progress of the company.
Highly Organized.

Given the many areas of responsibility and the different facets of the organization that you have to review and assess, the ideal Business Analyst is one who is highly organized. You must have a system in place that allows you to focus and manage each task or area of responsibility within an identified timeline.
Great Analytical Skills.

A good candidate for Business Analyst is one who has an appreciable level of command in the various tools of analysis. These include econometrics, regression analysis, business matrix analysis, and stakeholder analysis among others.
Meticulous in Research.

For a Business Analyst, research is second nature. It is an activity that is needed to validate numbers and to find references to confirm working business models or courses of action. A Business Analyst must have an unrelenting attitude in supporting his or her research. Research is not limited to the usual avenues such as online references. A Business Analyst will often seek interviews or consultation with reputable resource persons.
It is expected that as business becomes increasingly global, the role of the Business Analyst within the organization will gain more prominence. If you want to become a Business Analyst, you must invest time, effort and resources to develop the necessary skills required of the position.
Take time to review our Business Analyst resume sample as well as the job description and summary of ideal qualities. These are good and valuable references to assist you in landing the position of Business Analyst.
We are sorry that this post was not useful for you!
Let us improve this post!
Tell us how we can improve this post?