Program Analyst Resume Sample
Contact Information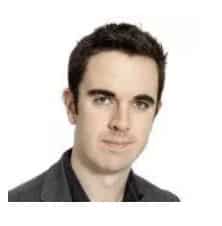 Name: William G. Lindberg
Address: 7465 Causeway Avenue, Chicago, IL .
Phone: (773) 748 9745
Email: [email protected]
Current Job: Program Analyst; Anderson and Heidelberg Consultants, Chicago, IL.
Objective Statement
PMI-Certified Program Analyst with more than 5 years of experience providing consultancy services to companies from a variety of industries. I am interested in coming onboard your company as its Program Analyst. I can present the summary of our accomplishments upon request.
Strengths/Special Skills
Bachelor's degree in Management Economics

Master's Degree in Business Administration.

PgPM Certified by the Project Management Institute

Business acumen

Creative thinker

Proven analytical skills

Excellent communication skills

Proficient in various project management software programs.
Work Experience
Program Analyst; 2017 to Present
Anderson and Heidelberg Consultants; Chicago, IL
Responsibilities:
Perform preliminary research on the prospective client's business; identify potential pain points.

Create a list of relevant questions for the client.

Prepare presentation materials in PowerPoint format.

Prepare an Executive Summary of the salient points discussed during the initial meeting with the client.

Conduct a preliminary audit on the client's business; coordinate with the organization's key officers and personnel.

Prepare the preliminary findings on the audit in report format.

Discuss results of the audit with the client.

Design and develop courses of action for the client.

Implement, track, evaluate, and improve business rehabilitation strategies.
Program Analyst; 2015 to 2017
Treadwell Consultants; Chicago, IL.
Responsibilities
Actively participate during the preliminary meeting with the consultation team that is scheduled before the initial meeting with the client.

Provide assistance to the Lead Consultant during the preliminary meeting with the client.

Take down notes and convert these into a formal report to be used as basis for the audit.

Coordinate with the client's officers and personnel when conducting the audit.

Prepare a report on the results of the audit.

Discuss the report with the client and formulate a rehabilitation plan.
Education
Master's Degree
Business Administration
DePaul University
Chicago, IL
2012 to 2014
College
Bachelor Degree in Computer Science
Loyola University
Chicago, IL
2008 to 2012
High School
Lincoln Park High School
Chicago, IL
2004 to 2008
How To Write A Good Program Analyst Resume
Would you take advice on improving business performance from just anyone? No. Your business is your livelihood. If advice can be taken or left on the table, you want to consider guidance only from people with the right experience and expertise. That should be your perspective when writing a good Program Analyst resume.
Proof of Competency
As a Program Analyst, the company will view you as someone who has "all the answers"; someone who "knows what he is talking about". The recruiter will look for proof of competency in your resume:
Educational Attainment – Recruiters prefer candidates with a Bachelor's degree in a business-related field such as Economics, Management or Accounting. 
There are some companies that require higher education; a Master's Degree in Business or a Master's of Science in Measurement and Evaluation.
Certification – You don't have to be certified to become a Program Analyst. However, getting certified by reputable organizations such as the Institute of Management Consultants USA (IMC USA) and the Project Management Institute (PMI) will definitely add value – and drum up interest – to your resume.
List of Accomplishments
The question of "How good are you as a Program Analyst?" will be answered by your list of accomplishments.
How did you contribute to the success of your clients or previous employers?

What changes did you introduce that led to the company's success?

How much were you able to streamline costs without affecting the client's quality of output?

Which areas of business did you focus on and how did your courses of action improve the situation?
Always substantiate your claims of success with actual numbers. Recruiters are enticed with statistics and figures that validate the qualifications of the candidate. 
Present a Strong, Solid Work Experience Section
The recruiter or a prospective client will always place special attention to your work experience because this section summarizes your qualifications right now – the present day. 
You have to impress the recruiter with your work experience. We will discuss the best approach to writing the duties and responsibilities in your work experience section late in this article.
Suffice to say, the content of the work experience section must grab the interest of the person evaluating your resume within a few seconds. It must be simple, concise with the information presenting you as a strong and solid candidate for the job.
Keep the Resume Short 
Unless you have more than 10 years of experience as a Program Analyst, keep your resume short – within one page. 
The hard-working people at Human Resources don't have much time to spend reviewing resumes. They will look for keywords and other points of interest that are relevant to the job. 
If the HR Officer views your resume as "meandering", it will find itself in the filing cabinet.
Give the Resume a Professional Look
First impressions last and that rule applies to your resume. Recruiters prefer resumes that look professional – simple, straightforward, and easy to follow.
Use standard, basic font styles such as Arial, Calibri, Cambria, and Helvetica. 

Adjust the font size to make it easy to read – size 12 or 14 depending on the font style. Remember, unless you have 10 years of experience, keep the content within one page.

Use bullet points to summarize your information.

Choose "Justified" or "Left Align" for your resume's structure.

If you have a good amount of work experience, use the reverse-chronological format. 
Program Analyst Skills List
Program Analysts are hired to find out what ails a company's performance and recommend a series of remedies to cure the problem. What abilities should be evident in your Program Analyst skills list?
Expert Analysis – Analyzing the performance of a business requires a process. It usually begins with a preliminary audit. 
After the initial findings,  the Program Analyst does more in-depth analysis of the company's current status. 
You should have the ability to scrutinize all the details and information collected from the audit and the succeeding reports.
Excellent Communication Skills – You will be meeting regularly with the client and/or the company's designated representatives. 
Having excellent communication skills means clearly articulating your analysis and listening carefully to feedback from the client.
Problem-Solving Ability –

If the highly-paid MBAs, Ph.Ds, and CPAs cannot figure out what's wrong with the company, they trust that your experience and expertise in business can help identify and solve the problem. 

Time Management Skills –

In business, time is money. The client or the company cannot be on a losing streak for a long period of time. 
As a Programmer manager you must be constantly aware of timelines. Every day must be productive. To do so, you must effectively manage your hours.
Great Interpersonal Skills – During the audit, you will be meeting with different people within the organization. 
Some may not be comfortable discussing the nature of their job or share their opinion on what's going on. Having great interpersonal skills helps you win trust with these people. 
It's arriving at a balance between what kinds of information you need and what they are willing to disclose.
Program Analyst Duties And Responsibilities For The Work Experience Section
An employer or a prospective client wants to know how qualified you are as a consultant. Sure, it's great to have an MBA or a certification from the PMI but degrees and certifications aren't guarantees that you can get the company out of its rut.
It will come down to how you present your duties and responsibilities in the Program Analyst work experience section.
Present Your Duties and Responsibilities as a Process
Being organized and articulate are two of the most important soft skills for a Program Analyst. You can show the recruiter that you possess these two skills by presenting the duties and responsibilities as a process.
For example:
Conduct preliminary research on a prospective client before the initial meeting.

Prepare detailed and easy to understand presentation materials in PowerPoint format.

Meet client or the representative in his office; lead-off with a concise introduction to the company, its goals, objectives, and most recent accomplishments.

Listen and take comprehensive notes on all pertinent information that is disclosed by the client.

Schedule a preliminary audit; coordinate schedules with the key people within the company.

Coordinate with the consultation team; assign duties and responsibilities and set timelines.

Discuss the results of the audit with the client.

Present proposed courses of action including alternative courses of action.

Discuss timelines with client.

Submit and negotiate the Memorandum of Agreement with the client.
Make Your Descriptions Easy to Understand
The recruiter is not a business consultant. He is tasked to find and hire the best people for the company. For this reason, he won't have the time to interpret or analyze the information presented on your resume.
Make the recruiter's job easier by writing easy-to-read job descriptions. Keep the sentences short and simple but have complete descriptions of every duty and responsibility. Summarize the information in bullet-points so that they will be easy to follow.
Highlight the Results
How effective are you as a Program Analyst? The answer lies in the results of your handiwork. 
In your descriptions of your duties and responsibilities as Program Analyst, always include the results of your consultation work. Support your contention with valid numbers. 
Entry-Level Program Analyst Resume
Experience is an important consideration of companies in need of Program Analysts because decision-making is a skill that is honed through years of practice. With an entry-level Program Analyst resume, you might be at a disadvantage if you don't have enough years under your belt,
Fortunately, there are ways to overcome this disadvantage.
Use the Functional Format
Unlike the reverse-chronological format, the functional format will not emphasize work experience. Instead, the functional format will highlight your hard skills and other technical qualifications. 
With the functional format, your resume will be arranged in this manner:
Contact Information

Resume Objective

Certifications

Education

Strengths/Special Skills

Work Experience
Highlight Apprenticeships and Other Types of Experience
If you don't have actual, paid work experience as a Program Analyst but you underwent training via apprenticeship programs or internships with consultancy companies, include these types of experience in your resume.
Make sure the following details are stated:
Name of the company

Period of apprenticeship/internship

Summary/Scope of work
Customize the Work Experience Section
In your previous occupation, did you perform tasks that were similar in scope to the duties and responsibilities listed in the job description for the Program Analyst position?
If so, customize the work experience section and highlight those tasks that share similarities with the requirements of the job. Let the recruiter know that you are familiar with the scope of work even though you don't have direct experience as a Program Analyst.
We are sorry that this post was not useful for you!
Let us improve this post!
Tell us how we can improve this post?