Business Intelligence Analyst Resume Sample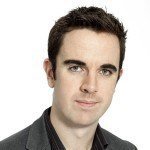 Jason O. Smith
Address:         980 Auburn Drive, Washington, CA
Phone:            (530) 456 7890
Email:             [email protected]
Current Job: Business Intelligence Analyst, Innovative Solutions Inc., Washington, CA
---
Objective
A detail-oriented Business Intelligence Analyst with 7 years of experience seeks the opportunity to join your company as a Senior Business Intelligence Analyst and work cross-functionally to design, develop and deploy strategies for your business intelligence environment.
---
Skills
Strong business acumen with proven ability to identify patterns, understand business drivers and make sound recommendations

Proven ability to accurately collect, organize, analyze and disseminate substantial amount of information

Well versed with reporting packages, databases (SQL, Microsoft Access), programming a plus (XML, JavaScript, or ETL frameworks)

Proficient in SQL querying (comfort with temporary tables and multi-step queries)

Proven ability in leveraging data analysis tools and techniques and extracting insights from data and drive resultant business action

Strong written and verbal communication/presentation skills

Excellent attention to detail and organizational skills

Ability to work in a fast-paced environment and meet tight deadlines
---
Work Experience
Business Intelligence Analyst, 2020 to present
Innovative Solutions Inc., Washington, CA
Duties and Responsibilities
Collaborates with multiple teams (onsite and virtual) and acts as a liaison between different business units and IT team in gathering requirements to be used in developing reports using business analytics tools used by the company (TOAD, Oracle, DB2, SQL Server, FACETS and SMART)
Builds business dashboards which shows market trend analysis of online retail metrics
Provides business recommendations to decision-makers on how to increase sales revenue, retain and attract more customers and strengthen online presence
Leads the measurement of Paid Search performance, customer analytics, category analytics and program tracking and optimization
Coordinates with different departments such as Accounting, Supply Services, Marketing, Sales, and Operations
Business Intelligence Analyst, 2017-2020
Aztec Logistics, Anaheim, CA
Duties and Responsibilities
Introduced a new Business Analytics software (Pentaho) which improved existing teams' productivity across the data pipeline by 90%
Coordinated with the project management team in establishing business analytics systems that ensured timely and orderly completion of reports
Increased revenue by 70% and reduced accounts receivables by 50% through implementation of new billing and collection procedures
Brainstormed with company's senior management to establish new methods of increasing sales revenue, decreasing cost of operations and minimizing errors (inventory/delivery/accounting)
Implemented real-time billing, delivery and inventory reports which streamlined key operations processes
Business Intelligence Analyst, 2015 to 2017
Merck Finance, Sacramento, CA
Duties and Responsibilities
Collaborated with power users and IT management teams to streamline business reports and identify all end users
Coordinated with business unit teams in planning strategies to improve the performance of management processes and tools
Created automation framework for 200 reports and reduced processing time by 80%
Reformatted the Investor month-to-date Dashboard on the Business Intelligence system which provided the status of investor performance in real time
Enhanced the performance of SSRS reports by eliminating unnecessary joins, columns etc.
---
Education
Education:
Associate of Arts in Economics
American Intercontinental University – Online Program
2012 to 2015
Bachelor of Science in Computer Science
California State University, Los Angeles, CA
2008 to 2012; Cum Laude
High School
Oxford Academy, Cypress, CA
2004 to 2008; GPA 3.75
---
Business Intelligence Analyst Resume Skills List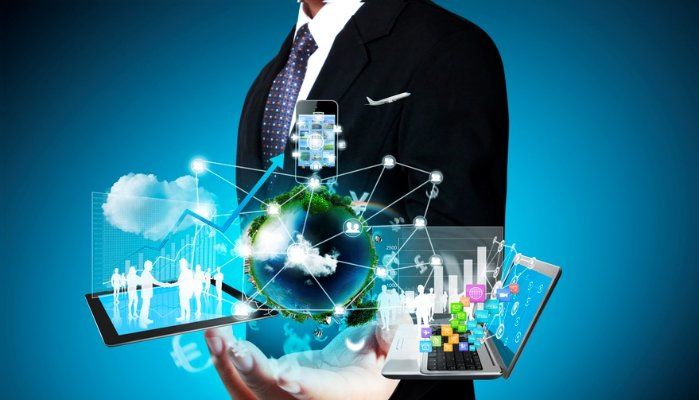 With the right Business Intelligence Analyst skills list, one can land one of the highest paying jobs in the IT industry. We have gone over Business Intelligence Analyst Job Ads and here are the top skills that employers seek in their applicants.
Education.

A Bachelor's degree in computer Science is highly preferred by employers. A degree in Mathematics, Economics, Information Management or Statistics will also prepare you well for this challenging position.  These courses will expose you well to the technical systems and statistical models that you will need to be a successful Business Intelligence Analyst.

Proficiency with Specific Software for Business Intelligence.

You must know SQL like the back of your hand because it is the most significant software in this line of work.  As you have read in our sample job description for Business Intelligence Analyst, being well versed with Oracle, Tableau, Microsoft Power BI or IBM Cognos is also a requirement for this job. Experience will help you master these programs and if you are a newbie, better sign up for tutorials prior to your job application.

Strong Business Acumen.

Business Intelligence Analysts must have a solid understanding of the industry that they are involved in.  Decision makers will rely on their guidance and support to help steer the company in the right direction.  Strong business acumen with the ability to identify trends.

Excellent communication skills.

 A good business intelligence analyst must have the ability to explain his/her data analysis very well in order to convince decision-makers to consider his/her recommendations. 

Your audience must be able to grasp your data interpretations clearly and not get lost in Business Intelligence technical jargon.
Excellent Analytical skills.

Recognizing trends or patterns within datasets should be second nature to you.  You must be capable of analyzing a large amount of data, understand business drivers and communicate findings in a timely manner.

Problem-solving skills.

After identifying loopholes in the system, you must be quick to create solutions.  Employers will rely on you to design a plan that will effectively improve business performance and enhance software programs.
Business Intelligence Analyst Resume Objective
Your Business Intelligence Analyst resume objective must be able to give the reader an impression that you are good at what you do so he/she will be interested to read the rest of resume.  Your introduction serves as your bait so it is important that you market yourself well at this point.
Begin by reviewing the job post carefully.  This is where you will get ideas on what to put in your objective statement.  Highlight the skills required by the employer and make sure to integrate them into your statement.  
Take note of the employer's reason for opening the position or better yet, find out the company's mission/vision.
Focus on what you can do for the company and not the other way around.  Be very clear with what you intend to contribute and aspire to accomplish.  
Stay away from vague statements like "seeking a position that will provide opportunities for learning and growth".  Be direct to the point because you only have two sentences to state your goal.
Business Intelligence Analyst Resume Format
Employers will focus on your work experience so it is best to use the reverse chronological for your Business Intelligence Analyst resume format. This way the hiring manager will be able to go over your resume easily without missing any important detail.
Begin with your current job and work your way backward.  Use bullet points in writing responsibilities or accomplishments. Make use of fragmented sentences when writing each responsibility.
To apply the reverse chronological format effectively we arranged the sections of our example of a resume for a Business Intelligence Analyst this way:
Contact Information

Objective Statement

Skills

Work Experience

Education

Certification

Personal Information
By arranging our sample resume template for Business Intelligence Analyst, we are able to set up the Work Experience section by generating interest through our effective objective statement and the list of qualifications in the Skills section.
Entry Level Business Intelligence Analyst Resume
Not having enough experience will put you at a decided disadvantage but it doesn't mean all is lost. If you have an entry level Business Intelligence Analyst resume, you should flex your creativity muscles and highlight your strong points.
Make up for your lack of experience by focusing more on what you have on your plate. Expound on your education. Include awards, internships and relevant projects in your resume because Employers want to know if you have the knowledge and ability to perform your duties. Make sure to match the qualifications indicated in the job post.  Stay relevant and do not be tempted to include unnecessary details in order to fill up space.
Your resume objective will play a key role so leave a great first impression by boldly stating what you intend to contribute to the company.  Let the employer know how you envision yourself working for the company so you could convince him/her to give you a chance.
Keep in mind that employers are interested to know what a greenhorn can offer so confidently share your goal and express how determined you are to get the job.
Business Intelligence Analyst Resume Writing Tips
Even when you've finished writing your resume, don't get complacent or overconfident. Review our Business Intelligence Analyst resume writing tips and make sure you have all the bases covered before submitting your application.
Begin your bullet points with action verbs.

This will give your descriptions more impact. Action verbs are more convincing than non-action verbs. Verbs such as created, recommended, trained, enhanced, introduced and collaborated will give the reader a better visual of you in action.

Use metrics to highlight your accomplishments.

Quantifying results of your actions or strategies will give you more credibility and stronger impression.
Take a look at the following sentences taken from our template for Business Intelligence Analyst Resume:
Introduced

a new Business Analytics software (Pentaho) which

improved

existing teams' productivity across the data pipeline

by 90%.
Coordinated

with the project management team in establishing business analytics systems that ensured timely and orderly completion of reports.

Increased revenue by 70%

and

reduced accounts receivables by 50%

through implementation of new billing and collection procedures.
Your resume could be the first and only chance you will have in making a good impression on the company. Don't rush through it. Like the good Business Intelligence Analyst that you are, be thorough and purposeful with the information you share. When it doubt, check out our sample resume for Business Intelligence Analyst.
We are sorry that this post was not useful for you!
Let us improve this post!
Tell us how we can improve this post?