Merchandiser Resume Sample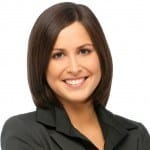 Candace P. Tomlinson
Address:   997 High Street, Chester, VT
Phone:      (802) 847 3497
Email:       [email protected]
Current Job:   Merchandiser; Eye Candy Fashions Unlimited, Chester, VT
---
Objective
Merchandiser with more than 5 years experience in retail seeks to become the new Merchandiser for Best Value Department Stores. I have an Associate Degree in Marketing, certified in Digital Marketing, and proficient in graphic design software. My best defining attributes include strong interpersonal skills, team-oriented, and having a results-driven approach to work.
---
Skills
Associate Degree – Marketing

Certified – Digital Marketing
5+ years experience as Merchandiser

Proficient in Corel Draw and Adobe Photoshop

Data-based approach to merchandising strategy design

Highly creative

Excellent communication skills

Works well with people

Great interpersonal skills

Valid driver's license
---
Work Experience
Merchandiser; 2016 to present
Eye Candy Fashions Unlimited; Chester, VT
Duties and Responsibilities
Eye Candy Fashions is a chain of boutique fashion retail outlets that cater to the 14 to 21 female demographic. The company has 20 outlets located in different areas of Vermont. As the Merchandiser, I am tasked to schedule routine visits to all the stores and assess their marketing needs.

Conducts surveys through email, social media, in-store, and telephone to gather information on consumer demands, tastes, and preferences.

Creates and updates buyer personas which will be used by the marketing team to develop content.

Runs in-store studies using video, time-motion analysis, and routine beta-testing of marketing collaterals to determine the most effective merchandising setup.

Prepares marketing materials and guidelines for distribution to all the stores.

Performs in-store orientation, training, and instruction to personnel regarding new merchandising strategies in place.

Foot traffic in Eye Candy stores has increased by 78% in the past 2 years.
Merchandiser; 2012 to 2013
Style Sense Active Wear; Chester, VT.
Duties and Responsibilities
Style Sense Active Wear is a retail store that focuses on the athleisure market and primarily caters to the 18 to 49 year old demographic as well as fitness enthusiasts.

Routinely visited store outlets to assess sales performance; met with designated Store Manager.

Collaborated with Marketing team on the design and content of all collaterals for store-wide distribution and via social media.

Carried out surveys via telephone, email, and in-store to determine customer expectations, experiences, tastes, and preferences.

Designed local store marketing materials; concepts were revised to meet changes in demographics based on location.

Style Sense increased its store-wide sales by 21% from 2015 to 2016.
Merchandiser; 2016 to 2017
Gadgets of the Universe; Chester, VT.
Duties and Responsibilities
Gadgets of the Universe is the largest retailer of mobile devices in Vermont. It offers a wide range of brands from the most popular to the most affordable.

Conducted floor area studies to determine the most visible way to present marketing collaterals from posters, streamers, cut-outs, and standees; set up opened up the cashiering station for faster handling of transactions.

Introduced brand ambassadors per popular brand which encouraged greater store purchases.

Incorporated in-store customer service area.

Reviewed and analyzed store sales and social media data to determine courses of action to further improve sales.
---
Education
Associate Degree
Marketing
Community College of Vermont
Winooski, VT
2015 to 2017
High School
Green Mountain Union High School
Chester, VT
2017 to 2015
---
Personal information
Status: Single
Date of Birth: September 30, 1992
Hobbies include rowing, swimming
License/ Certifications:
Digital Marketing – University of Vermont; 2017
Merchandiser Skills List
Retailers need Merchandisers to boost sales. It's not an easy job. Increasing sales is a challenge. You have to find ways to bring customers to the store. Meanwhile, you're competing with other retailers. Do you have what it takes in your Merchandiser skills list?
Education.

A high school diploma will do. Otherwise, a GED score will be fine. Merchandising is best learned on the job. You have to gain experience. Nothing beats being on the floor. However, try to take up related courses. Marketing is a good area of study. Graphic design is another. In our sample resume for Marketer, Candace showed that she studied Digital Marketing. This gives her added value for online marketing.

Certification.

No certification is needed. You may want to get certified in relevant skills. Other than digital marketing, copywriting is a great skill to have. You'll know how to write good marketing copy. SEO will help you write optimized content for the Internet. Inventory management is likewise important. You may be asked to assist in the counting of stocks at some stores.

Computer Skills.

It pays to know some computer programs. Everything is done through software. MS Office is important. You might be asked to make spreadsheet reports. There are also programs directly related to the job. In our sample job description for Merchandiser, Candace revealed she has knowledge in Corel Draw. This supports her skill in Graphic Design. As a graphic designer, she can multi-task for the company.

Ability to Drive.

Merchandisers visit different stores. You should know how to drive a car. There are days you will be on the road most of the time. You will check how each store is doing. Not just in terms of sales. You may have to study their inventory levels. Sometimes you'll orient the staff on new promos.

Communication Skills.

Effective marketing is all about communication. You have to send the right message. To increase sales, you must attract the right customers. Know what they need and show that you can provide it. It takes only a few seconds to make a connection. The best Merchandisers can do it.
Merchandiser Resume Objective
Think of the Merchandiser resume objective as your introduction to the recruiter. Make it short but to the point. The recruiter wants the answer to one question:
"Why should we hire you?"
How do you draft your objective statement? Take a look at our sample resume objective for Merchandiser. We started off with tenure. This was the top priority in the job post. It is important to review the job ad before writing your resume objective.
The ad will outline everything the job needs. The recruiter will look for these right away. Make sure you list down your strong points. We listed her degree in Marketing and certification in digital marketing. We also included her computer skills.
Lastly, give at least 3 attributes. These are soft skills. Companies want to hire people with specific traits. Be honest when you enumerate these qualities.
Merchandiser Resume Format
This job is very straight-forward. It does not require special training. Therefore, tenure is important. For this reason, use the reverse chronological for the Merchandiser resume format.
What is a good tenure? Most people use this job as a career path. Thus, you don't need a long tenure. Anything above 2 years is good. The chronological puts your current skill levels front and center. That's why recruiters love it. This format makes their job easier.
All you have to do is begin with your most recent job. Cite 5 to 8 tasks that you did. From there, work your way back. Don't include jobs that are not related to Merchandiser work. Keep your resume relevant.
Place work experience in the middle. The details found in the earlier sections will give it support. We did this in our sample resume template for Merchandiser:
Contact Information
Objective Statement
Skills
Work Experience
Education
Certification
Personal Information
Entry Level Merchandiser Resume
Nothing to worry if you have an entry level Merchandiser resume. After all, this can be an entry-level position. Your focus should be on how to make your strong points stand out. How do you do that?
Shift to the combination format. In this format, you place work experience just ahead of personal information. You want the attention to your skills and other strong points.
Use the resume objective to share a story. Tell the recruiter why you want to become a merchandiser. Are you a marketer? Did you have a good track record in sales? Do you enjoy working with other people? Do you have the skills to turn a company's fortunes around?
If you have a college degree or received relevant training, state those as well.
Merchandiser Resume Writing Tips
When vying for a job, you need every advantage you can get. This is why you should read our Merchandiser resume writing tips:
No Errors – You can't post content that has errors. Spelling and grammatical errors are not acceptable. Consumers will notice right away. If your resume has errors, that is a red flag.
Make it an Easy Read – Like consumers, it takes only a few seconds to get a recruiter's interest. Make sure your resume is an easy read. Keep it organized. Use simple language.
Cite Figures – Don't just cite achievements. Back them up with figures. Numbers validate your claims. Don't lie about them! It will be easy for recruiters to find out.
We are sorry that this post was not useful for you!
Let us improve this post!
Tell us how we can improve this post?