Grocery Store Cashier Resume Sample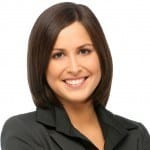 Vivian T. dela Rosa
Address:            5812 Fraser Avenue, East Los Angeles, CA.
Phone:              (213) 441 5678
Email:               [email protected]
Current Job:    Cashier; Mini-Stop Convenience Store; East Los Angeles, CA
---
Objective
Two years experience manning the cash register for a grocery store and fast-food restaurant, I hope to be considered for the Grocery Store Cashier position at the 24/7 All Year branch at Boyle Heights. I am presently enrolled as a 2nd year college student at East Los Angeles College taking up Business Management. In addition to financing my studies, I hope to use the experience to prepare me for a career after college.
---
Skills
2+ years experience as a Cashier; worked in a grocery store and fast-food restaurant.
College background; 2nd year Major in Business Management.
Lives near Boyle Heights; only a 10-minute commute via bus.
Bilingual; native Spanish, proficient in written and spoken English.
Computer literate: MS Office, email and simple Google search.
Experienced with various POS systems.
Excellent customer service; great people skills.
Physically fit.
Dedicated; willing to work extra hours and on holidays.
---
Work Experience
Grocery Store Cashier; January 1, 2018, to Present
Mini-Stop Convenience Store; East Los Angeles, CA.
Duties and Responsibilities
Prepares change fund for the day.

Reconciles ending cash balances from cashiering station.

Conducts cash count with Store Manager.

Prints out cashier station reading for verification by Accounting.

Handles all store cash and credit card transactions properly.

Attends to customer concerns and inquiries.

Assists customers when making purchases.

Processes discount cards and gift certificates.

Keeps store clean and well-maintained at all times.
Grocery Store Cashier; June 1 to December 31, 2017
Stop 'n' Shop Convenience Store; East Los Angeles, CA.
Duties and Responsibilities
Ensured cash register has enough change fund and the right denominations.

Scanned purchases, accounted for correct billing and accurate change for customers.

Acted as first-stage customer service person for the company in case of complaints.

Performed end-of-shift cash count with Store Manager.

Assisted the stock man in keeping merchandise in order.

Participated in inventory count and used cash receipts to identify variances.
Cashier; June 1, 2016, to May 31, 2017
Grab 'n' Go Fast Food Bites; East Los Angeles, CA.
Duties and Responsibilities
Accurately took down customer orders and processed the transaction via cash register.

Upsold store promotions and special menus; Restaurant's top seller from August to December 2016.

Answered all questions from customers regarding restaurant's menu.

Processed all discounts from promo cards to Senior Citizen's benefits.

Conducted cash count with Store Manager; endorsed cash balance to the incoming cashier.
---
Education
College
Business Management
2nd year
East Los Angeles College
East Los Angeles, CA
2017 to Present
High School
Saint Alphonsus High School
East Los Angeles, CA
2016 to 2017
---
Personal information
Status: Single
Date of Birth: May 24, 2015
Hobbies include Jujitsu and Cooking
Grocery Store Cashier Skills List

If you think anyone can be a cashier, read on! Your Grocery Store Cashier skills list should show more than just experience. You wear many hats. You're an accountant because you keep track of the money. You are a salesman and upsell products. You are customer service. Customers may have questions or complaints.
It may seem like an easy job but it requires a good number of skills.
Education.To become a cashier, you should be at least 18 years old. Some states accept 16-year olds. There are cashiers who did not finish high school. In our sample resume for Grocery Store Cashier, Vivian wants to become a cashier to support her studies. What is important is that you can read, write and have knowledge of basic Math.
Certification.You don't have to be certified to become a Cashier. You may need to present clearances. These include health clearance from the local government. Remember, you might be handling food. The store may also require a police clearance. This is to make sure they can trust you with money.
Physically- Fit.Cashiering is not just standing behind the counter. You may be asked to do more physical work. These tasks may include stocking products. Keeping the store and counter clean is also important. You may also end up working extra hours. Inventory counting may carry over the following day. Being physically-fit will help you handle the stresses of the job.
Computer Literate.Cash registers are more high-tech. Many are touch screen and are networked into a system. You should be familiar with computers so you can easily navigate the interface. You may also be asked to prepare reports and do administrative tasks. Make sure you know how to use MS Office and send emails.
Trustworthy.Hanging around cash can be very tempting! Some cashiers scheme ways to scam the store of their sales. Don't be like that. Cashiering is an important job. The owner is counting on you to watch over his/her money. When you can be trusted with money, you can be trusted with other tasks. Being a trustworthy cashier may open doors for you in the company.
Grocery Store Cashier Resume Objective
How should you write your Grocery Store Cashier resume objective? Keep it short and simple!
Before writing, review the job post. What does the job entail? Not all cashiering jobs are the same. There might be special skills required. Maybe the store wants a cashier who can speak Spanish. Find out the demands then check if you have the skills.
In our sample resume objective for Grocery Store Cashier, we led off with Vivian's experience. Two years is good enough for this job. In most businesses, cashiering is contractual. Most don't extend contracts beyond 6 months. So 2 years is a very good experience.
The job clincher is how we closed the resume objective. We told a story! Vivian shared that she needs the job to fund her education. She also said she wanted to use the experience to prepare her for work after college.
What recruiter wouldn't be swayed by such honesty? Storytelling is a powerful tool. Use it for your Grocery Store Cashier resume objective.
Grocery Store Cashier Resume Format
If you have 1-2 years experience, use the reverse chronological for your Grocery Store Cashier resume format. This will make it easier for the store owner to assess your skill levels and expertise.
Start out with your most recent experience then work your way back. If you noticed in our example of a resume for a Grocery Store Cashier resume, we used the complete dates. Why? As mentioned in the previous section, most cashiering jobs are contractual. Unless you are really good, job security will only be for 6 months.
When the period is short, always use the complete dates to have a better idea of your tenure. Take note also of how we arranged the sections:
Contact Information
Objective Statement
Skills
Work Experience
Education
Personal Information
This setup puts more focus on your work experience. It will also encourage the recruiter to go through the previous sections.
Entry Level Grocery Store Cashier Resume
Don't worry if you have an entry level Grocery Store Cashier resume. This is an entry level job in most businesses. If you don't have much experience as a cashier, highlight your relevant skills:
Are you presently studying? This tells the store owner, you know how to take instruction.
Are you good in Math? You don't have to include your Math grades but be ready to prove it.
What are your key attributes? Are you friendly? A good communicator? The most important thing is to be honest.
Have you done work that is similar to cashiering? For example, managing a booth in school.
The most important thing is that you are of legal age! Some states will penalize businesses that hire underaged youth.
Grocery Store Cashier Resume Writing Tips
This may be an entry level job but take your resume seriously. Here are a few Grocery Store Cashier resume writing tips to consider:
Keep It Short – There are a lot of tasks but this job is usually a stepping stone. It is not expected to have extensive experience as a cashier. Therefore, keep it short and simple.
Break Down Your Scope of Work – Store owners prefer cashiers with a varied skill set. Review our Grocery Store Cashier resume example. Vivian can also do inventory, marketing, and customer service.
We are sorry that this post was not useful for you!
Let us improve this post!
Tell us how we can improve this post?