Visual Merchandiser Resume Sample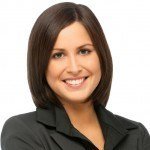 Natasha C. Bennington
Address:   42 Fairview Avenue, Augusta, ME.
Phone: (207) 947 2516
Email: [email protected]
Current Job:   Visual Merchandiser; Elle Fashionista, Augusta, ME.
---
Objective
Dynamic, creative and self-motivated with a proven track record of generating long term revenues and sustainable success for employers; after 6 years of honing my craft in the industry, I am ready to become your Visual Merchandiser for Tom Willy Department Store. I am confident that the experience, skill sets and expertise I gained will carry over and produce immediate results for your well-respected company.
---
Skills
Bachelor Degree – Marketing.
6+ years experience in retail.
Competent in applicable software: MS Office, Corel Draw X7
Ability to articulate ideas and instructions clearly.
Good listener; allows other party to convey ideas effectively.
Strategic; does everything with purpose and basis.
Highly creative; relishes to operating outside comfort zones.
---
Work Experience
Visual Merchandiser; 2017 to present
Elle Fashionista; Augusta, ME
Duties and Responsibilities
Elle Fashionista has 12 outlets in Augusta, ME. I was hired primarily to increase system wide sales.

Conducts time motion analysis to determine the most effective ways to improve customer experience and efficiency in queueing.

Conceptualizes the most compelling presentations of Elle Fashionistas merchandise with specific focus on the latest designs.

Develops in-store promotional campaigns and coordinates activities with digital marketing group for proper launch, execution and management.

Attends to customer queries especially during peak hours at the store.

Visits 11 other Elle Fashionista outlets in Augusta to conduct audit on implementation of visual merchandising strategy, inventory management policies and to carry out additional training whenever necessary.

System generated sales of Elle Fashionista outlets in Augusta have increased by 81% the past 2 years including a 150% improvement in walk-in rate.
Visual Merchandiser; 2013 to 2015
All Star Sports Emporium; Augusta, ME.
Duties and Responsibilities
Tasked to improve overall sales performance of the All Star Sports Emporium outlet in Augusta, ME. Conducted research which included customer surveys, time motion analysis, trends per demographic, sales matrix analysis and inventory turnover.

Revised existing organization of merchandise from alphabetical order into most popular/ sales based order and improved searchability by incorporating a floor map at the entrance of the store plus large sized display materials beside activity aisle.

Opened 3 specialized queues for All Star Gold Card Members (2) and senior citizens (1).

Conducted inventory management procedures to make sure store does not run out of fast selling and the latest items introduced in the market.

Installed four 42" LED TV's inside the store to show various sporting videos every hour. The TV's were located at the shoe fitting area, cashiering, clothes fitting and activity center.

Trained and oriented store staff on organization and customer service procedures.

Sales of All Star Sports Emporium grew from $420,000 in 2016 to $610,000 in 2017 and $720,000 in 2015.
Visual Merchandiser Associate, 2012 to 2013
Sam's Coffees of the World; Augusta, ME
Duties and Responsibilities
Sam's Coffees of the World features different varieties of coffee beans that are brewed daily and organized via self-service system. The store also bakes its own pastries, cakes, bread and serves a line of sandwiches and salads. My tasks were to generate sales, reduce wastage and improve customer turnover.

Re-arranged service counter to open up visibility of store baked products and display of sandwiches and salads.

Installed two 51" LED TV's in the store to run videos on Sam's Coffees history and informational material on coffee. TV's were left in sub-title mode without audio.

Periodically reviewed sales-product matrix to determine fast and slow moving inventory items and make adjustments on requisitions accordingly.

Constantly worked with baristas, cashiers on addressing customer experience issues.

Sam's Coffees of the World improved its profitability by 41% on a year-to-year basis from 2012 to 2013.
---
Education
Bachelor Degree
Marketing
Kaplan University
Augusta, ME
2016 to 2017; GPA 3.7
High School
Lincoln High School
Augusta, ME
2015-2016; GPA 3.57
---
Personal information
Status: Single
Date of Birth: September 30, 1990
Hobbies include golf, swimming, tennis
Visual Merchandiser Resume Skills List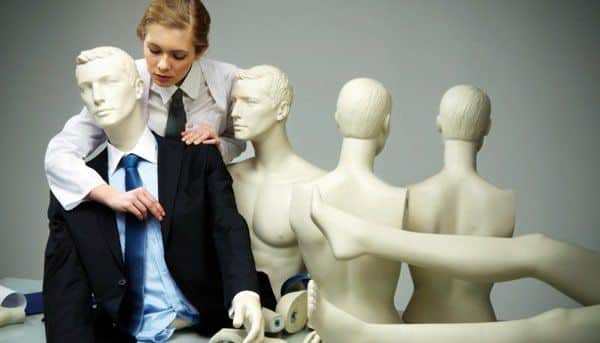 If you want to catch the interest of the employer, make sure your Visual Merchandiser skills list gives him or her a well-rounded summary of what you can do for the company.
Did you notice how detailed we made the job description for Visual Merchandiser sample resume? We approached it from the perspective of telling a story but broke down the key information into bullet points for better organization and easier reading.
By doing it this way, we are able to highlight the skills that are most relevant to the position of Visual Merchandiser. Presenting a detailed account of your scope of responsibilities also shows you know the job very well.
Education. Companies will consider applicants with high school level education as long as you can show proof of hands-on experience as a Visual Merchandiser. A Bachelor degree will be a huge advantage.

Certification and Licenses. Not needed for visual merchandisers but it would help your application if you take certification courses in related fields such as graphic design, digital marketing and retail marketing management.

Organizational Skills.

It's not just about having the ability to organize the retail store in a manner that boosts sales but you will also need to manage inventory. In retail, you should never run out of merchandise neither should you overstock. You should regularly track the movement of merchandise, conduct reviews on turnover and arrive at the most optimum stock levels at all time.

Creativity.

Your primary task is to come up with the best way to present the merchandise and stimulate buying activity. It takes creativity to conceptualize arrangements that would best represent the establishment's brand image. The creative process should remain dynamic because consumer's tastes and preferences also change. You may find yourself changing the merchandise setup frequently.

People Skills.

As a Visual Merchandiser, you get to work with a team to help you get the job done right. You will frequently update them with changes in the visual setup, display standards and assist the team in the effective implementation of the program.
The job of a Visual Merchandiser is also highly physical. You will be on your feet for many hours every day and you may constantly move objects that weigh over 50 pounds.
Visual Merchandiser Resume Objective
If you want to get the job, you have to be able to sell your abilities to the Hiring Manager or recruiter. Use the Visual Merchandiser resume objective as your sales pitch.
In our example of a resume for Visual Merchandiser, we made sure the objective statement started out with eyebrow-raising pronouncements:
"Dynamic, creative and self-motivated with a proven track record of generating long-term revenues and sustainable success for employers…"
Many applicants will use these attributes to describe their character and hiring managers may set these aside as fluff. But when you say you have helped previous employers achieve success, this will bring two words to the mind of the person reading your resume:
"Prove it."
Such a claim will definitely compel the Hiring Manager to read the rest of your resume to see if it's fluff or the real stuff. Now you only have to make sure you can substantiate your achievements with facts and figures.
Visual Merchandiser Resume Format
Since experience will be the primary focus, use the reverse chronological type for your Visual Merchandiser resume format.
As you may have noticed, we arranged the sections of the resume template for Visual Merchandiser as follows:
Contact Information

Objective Statement

Skills

Work Experience

Education

Personal Information
The reverse chronological format makes it easier to organize the different responsibilities you handled and present it in a way that shows growth and direction in your career.
Entry Level Visual Merchandiser Resume
If you don't have enough experience, recall any apprenticeship program or on-the-job training you did and present these in your entry level Visual Merchandiser resume.
Break it down in as detailed a manner as possible. Go back to how we did the job description in the sample resume for Visual Merchandiser and apply the same approach to your OJT or apprenticeship experience.
Switch to the Functional format which would look like this:
Contact Information

Objective Statement

Skills

Education

Apprenticeship/ On-The-Job Training

Personal Information
Visual Merchandiser Resume Writing Tips
The biggest mistake you can make is to submit a generic looking resume. Do not assume that just because the job of a Visual Merchandiser does not require special training or certification you can get away with submitting a cookie cutter application.
You have to find ways to stand out and that means highlight skills, qualities or experiences that will differentiate you from everyone else. While the work may be similar, not everyone will have the same experiences or achievements. Give a detailed description of your scope of work and substantiate it with real statistics.
Show every prospective employer that hiring you as Visual Merchandiser is the easiest and best decision they will ever make.
We are sorry that this post was not useful for you!
Let us improve this post!
Tell us how we can improve this post?