Loss Prevention Resume Sample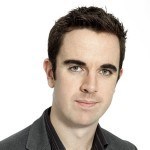 Carlos dela Vega

Address: 47895 Remington Park Drive; Houston, TX.
Phone: (281) 478 9645
Email: [email protected]
Current Job: Loss Prevention Officer; Sam's Retailers, Houston, TX.
---
Objective
Experienced Loss Prevention Officer with 5 years overseeing the security and integrity of Sam's Retailers' 5 outlets in Houston, Texas. I am interested in becoming the District Loss Prevention Manager for the Don Lauro chain of Italian restaurants. Over the years, I have developed processes and systems that reduced the incidence of theft for Sam's Retailers by more than 74% and saved the company an estimated US$545,000 in losses. I understand that product variances remain a problem with your company. I'm confident that I can address the situation right away and save you more than US $50,000 a year due to in-store theft.
---
Strengths/Core Competencies
Certified; Surveillance Expert by Murray Technology Security Systems.
Certified; Interrogation and Loss Prevention, Arlington Texas Police Academy
Brown Belt; Brazilian Jiu-Jitsu, Carlson Gracie BJJ Academy.
Certified, Instructor of Krav Maga Fighting Systems; Israel Combat School
Keen observational skills
Excellent communication
Level-headed; assesses situations before taking action.
---
Work Experience
Loss Prevention Officer; 2017 to present
Sam's Retailers; Houston, TX.
Responsibilities:
Tasked to design security protocols and systems for Sam's Retailers chain of stores in Houston, Texas.
Manage a team of 20 security personnel; prepare their work schedules and summary of duties and responsibilities.
Conduct meetings with security personnel stationed in each store; collaborate statements with store personnel.
Perform random audits in each store.
Observe floor activity through the CCTV systems installed in high threat areas such as the merchandise section, stock room, delivery dock, and store entry/exit points.
Approach identified suspects with caution; proceed to question the suspect with restraint and maintain order in the premises.
Apprehend the suspect with the use of force if an attack is launched or if the suspect tries to run away.
Prepare a comprehensive incident report.
Incidence of theft at Sam's Retail Stores have dropped by 74% on a year-to-year basis.
Security Officer; 2011 to 2014
Perth Restaurant Group; Houston, TX.
Responsibilities:
Assigned to the team providing security to select restaurants under the Perth Restaurant Group.
Test the working order of all store surveillance equipment.
Inspect the bags of service crew entering and leaving the premises.
Perform random store inventory checks.
Look for variances between current inventory and sales count per 4-hour shift.
Conduct routine inspections of areas and equipment that may be used to hide store products like meats, vegetables, cheeses, packaged dairy products, and other supplies.
Interrogate suspects about the incident.
Prepare incident reports for submission to head office.
Provide recommendations to Human Resources.
---
Education
Associate Degree
Communications
Houston Community College
Houston, TX
2006 to 2008
High School
Eastwood High School
Houston, TX
2002 to 2006
How To Write A Good Loss Prevention Resume
A good Loss Prevention resume is one that wins the confidence of the recruiter. When he reads your information, he thinks, "This is the right person for the job."
How do you write a resume that inspires confidence?
State Your Track Record
In this line of work, employers are interested in finding out how you performed in your job as Loss Prevention Officer:
How many thieves/criminals did you catch during your employment?
Was there a percentage decrease in the incidence of theft? If so, what was it?
Did you introduce any procedure or technology that helped lower the rate of crime?
How much did you save the company in terms of losses due to theft?
Always include numbers to back up your claim. If the recruiter is interested in you, trust that he will contact your previous employer(s) to verify your statistics.
Highlight Your Specialization
As we mentioned earlier, there are plenty of job opportunities for this career. Loss Prevention officers are hired in various industries. Retail is one such industry.
There is a demand for security experts in supermarkets, fashion/clothing stores, sporting goods stores, restaurants, and toy shops to name a few.
In your resume, mention the type of industry you specialize in. Thieves and criminals operate differently and if you have extensive knowledge in a specific industry or business that's relevant to the need of the employer, the information will greatly boost your chances of getting hired.
Use the Reverse-Chronological Format
If you have an impressive work history and don't have an unemployment gap that exceeds 4 months, use the reverse-chronological format for your resume. The structure of this type of format is as follows:
Contact Information
Objective Statement/Career Objective
Strengths
Work Experience
Education
The first 3 sections of your resume are intended to create interest in your work experience. These sections are presented in a way that will make the recruiter think, "How did you apply your knowledge and skills to your job?"
With the reverse-chronological format, you write the work experience section by starting out with your most recent or current job. The advantage of doing this is that it lets the employer know and assess your present experience and skill level.
Choose the Right Verbs
As a Loss Prevention Officer, you don't just act when a crime is committed. You put in the work to make sure crime is prevented. The job of a Loss Prevention Officer can be an exciting one. Make sure you use the right verbs when writing your job descriptions.
Here's a shortlist of good verbs you can use for your Loss Prevention work experience section:
Observe
Monitor
Track
Record
Investigate
Check
Conduct
Perform
Facilitate
Inspect
Manage
Report
Respond
Attend
Address
Patrol
Operate
Call
Contact
Collaborate
Coordinate
Provide
Interview
Loss Prevention Skills List
As a Loss Prevention Officer, you need to learn a few skills in law enforcement, the use of surveillance technology, and basic police work. However, you have to possess the intangibles – the soft skills that help you apply all the techniques and knowledge you've acquired better than anyone else.
What types of Loss Prevention skills are recruiters looking for?
Education – To become a Loss Prevention Officer, a high school diploma or GED score will suffice. If you want to move further down the career path, you might want to consider getting a college degree in Criminology or a related field.
Certifications/Licenses – Many employers provide training for loss prevention, law enforcement, and surveillance work. It would help your case if prior to applying for the job, you take up these courses from accredited agencies and get certified.You might also want to take up courses in surveillance technology and a martial arts style that will help you apprehend suspects who get physical.
Ability to Objectively Profile Suspects – A good Loss Prevention Office has an eye and a feel for trouble. He can spot suspicious behavior from behind the CCTV monitor.When he's on the floor, he has an intuition that tells him someone or some people are up to no good. He does this objectively by observing body language, facial expressions, and movement around the area.
Communication – In this job, you will find yourself frequently interacting with the store owners, your supervisors, the employees, and some customers.Excellent communication skills are essential to help you articulate the findings of your surveillance work and understand feedback from others on things that are happening in your area of responsibility.
Ability to Handle Emergency Situations – When trouble breaks out, the entire place could erupt in chaos.The Loss Prevention Officer must have the requisite skills to resolve the incident, quell tensions, and bring back a sense of normalcy to the establishment.

For example, in the event of a theft, you must be able to apprehend the suspect right away without blowing up the incident.
Loss Prevention Duties And Responsibilities For The Work Experience Section
The job title of a Loss Prevention Officer is descriptive of his duties and responsibilities – to prevent loss. When it comes to writing the Work Experience section, coming up with effective job descriptions means stating more than just the obvious.
Be Specific
What's wrong with the job descriptions below?
Provide security to tenant
Prepare reports
Observe CCTVs
Patrol premises
Talk to suspects
Meet with personnel
Job descriptions as these don't tell the recruiter anything. In fact, they raise questions not give answers:
"What kind of security?"
"What kinds of reports?"
"What are you looking for in the CCTVs?"
"What are you looking for when you patrol the premises?"
"How do you identify suspects?"
"Why do you meet with personnel?"
Your job descriptions should answer questions not raise them.
Let's rewrite the job descriptions to ones that provide answers:
Design security protocols for tenants including checking of items upon log-in/log-out, scheduling of random audits and inspections, and preparing security manuals.
Prepare incident reports that summarize the chronology of events in every situation.
Monitor various areas of the establishment including merchandise, stock room, and delivery dock to look for suspicious activity.
Patrol the premises and observe the behavior of customers; check if there are activities that indicate collusion between individuals or of consumers that appear apprehensive or nervous.
Identify persons that act suspiciously by observing body language and facial expressions; approach with caution and objectivity then ask a sales attendant to start a casual conversation such as "Can I help you with anything?" or "Are you looking for someone?"
Meet with store personnel to discuss the events of the day or to address specific situations.
Go Chronological
Another approach you can try is to present your duties and responsibilities chronologically. This allows the recruiter to see what a day in your life as a Loss Prevention Officer looks like:
Review the attendance record the previous 2 days and look for discrepancies.
Inspect the working order of all security equipment.
Meet with the merchandising officer and discuss the new arrangements of items and new store promotions.
Perform a quick walk-through of the premises to get familiar with the arrangement of merchandise.
Observe cameras during peak hours and keep an eye out for suspicious activities.
Conduct floor inspections and observe customer behavior.
Apprehend thieves by exercising maximum tolerance protocols whenever necessary.
Prepare required paperwork including incident reports and summary of activities.
Include Job Accomplishments
As we mentioned earlier, the Work Experience section is the best place to share your accomplishments because these become tied-in to the services you provided to a specific employer.
By sharing your accomplishments, you add substance to the duties and responsibilities stated in the work experience section.
Keep Job Descriptions Short
You should give more details about your duties and responsibilities but at the same time, you should keep them short.
The job description above can be broken down into 2 duties and responsibilities:
Identify persons that act suspiciously by observing body language and facial expressions; approach with caution and objectivity then ask a sales attendant to start a casual conversation such as "Can I help you with anything?" or "Are you looking for someone?"
To these two:
Identify persons that act suspiciously by observing body language and facial expressions.
Approach with caution and objectivity; ask a sales attendant to start a casual conversation such as "Can I help you with anything?" or "Are you looking for someone?"
Shorter job descriptions are better because they keep the recruiter more engaged. If the job descriptions are too long – 40 words or more – the recruiter's focus might drift off.
Entry-Level Loss Prevention Resume
If security is your chosen field of expertise, you can chart a career path from Loss Prevention Officer to Corporate Security Manager or Regional Loss Prevention Manager.
It all starts with a good entry-level Loss Prevention resume.
Choose the Right Resume Format
If you're already in the security industry and are planning to get your first job as a Loss Prevention Officer, you can stick with the reverse-chronological format. But if you have no work experience, the functional format would be more ideal for you.
Unlike the reverse-chronological, the functional puts more emphasis on your acquired skills and knowledge. As you can see from its structure, these sections are placed ahead of work experience:
Contact Information
Objective Statement/Career Objective
Skills/Core Competencies
Certifications/Licenses
Education
Work Experience
Write an Inspiring Objective Statement
Why do you want to work as a Loss Prevention Officer? Were there circumstances in your life that motivated you to pursue this career?
Be honest and share your story with the recruiter in the Objective Statement. If your story inspires confidence, the recruiter may be encouraged to hire you for the position.
Include Informal Work Experience
Did you volunteer your time as a part of security personnel during an event? Did you participate in On-The-Job training programs offered by popular hotels, casinos, and retailers?
These experiences still qualify as venues for the practical application of security theories, practices, and principles and should be included in your work experience section.
Don't just rely on job ads and online job sites to find employment opportunities for Loss Prevention Officers. You can network on social media or ask your contacts for referrals. Lastly, whenever you acquire a new skill that's relevant to the job of a Loss Prevention Officer, include it in your resume.
We are sorry that this post was not useful for you!
Let us improve this post!
Tell us how we can improve this post?