In the same way that you provide counsel to the youth, we will also advise you on how to create the best Academic Advisor resume to help you land the job opening at the university. This is an honorable profession that contributes to building a productive society. An Academic Advisor guides young men and women in their pursuit of a career that fits their skills, qualifications, and personality.
Schools regularly look for the best candidates who have a good balance between educational fundamentals and the ideal personality attributes.
We have prepared an Academic Advisor resume example that will convey the message to the school you are the right person for the position. The resume is not just a document which contains your qualifications. It is a marketing tool which presents your value proposition. Its details will differentiate you from the other applicants.
Academic Advisor Resume Sample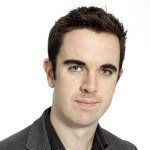 Thomas V. Willard
Address:            4040 SW 40th Ter, Topeka, KS 66610Phone:               (785) 946 7456Email:                [email protected]Current Job:    Academic Advisor; Washburn High School, Topeka, KS
Objective
Master's Degree holder in Academic Advising with more than 10 years experience providing valuable counsel in the educational industry seeks to become the Academic Advisor for Allen Community College. I hope to bring my experience, expertise, highly intuitive and empathetic nature to the forefront of guiding Allen Community College students on the right career path.  
Skills
Master's Degree in Academic Advising.

Bachelor Degree in Education.

10+ years experience as Academic Advisor.

Excellent communication skills; providing valuable advice starts with becoming a good listener.

Empathetic nature; understanding where they came from will guide you on where they should be in the future.

Passionate about helping; the youth are tomorrow's leaders. As Academic Advisors, we play a role in helping them find the right career path so they can contribute to a better society.
Work Experience
Academic Advisor; 2015 to Present
Washburn High School; Topeka, KS
Duties and Duties and Responsibilities
Guides students through their academic requirements report.

Participates in campus outreach and involvement programs.

Designs and implements a campus outreach program to a pre-identified student body or category.

Develops, trains and manages a team of junior student academic advisors; these are students who are in good academic standing with the ideal disposition to help my office carry out its programs within the campus and the community. We set up an online chat feature in Washburn's website to make career counseling more accessible and convenient.

Represents Washburn in state conventions and events for the purpose of establishing strategic relationships with service providers as well as promote the facilities and capabilities of the school.
Academic Advisor; 2013 to 2015
Highland Park High School; Topeka, KS
Duties and Duties and Responsibilities
Provided pre-registration and academic counseling to students.

Assessed student records to identify high-risk students and scheduled sessions to improve academic standing and disciplinary records.

Guided students in setting academic goals.

Assisted students in evaluating individual strengths and identifying pain points as the basis for determining a career path.

Organized professional forums where students can engage with people from different careers and industries.
Academic Advisor; 2011 to 2013
Hayden Catholic High School; Topeka, KS.
Duties and Duties and Responsibilities
Provided valuable counsel to students regarding academic standards, career evaluation and matters related to social concerns.

Managed student records and used these to evaluate the progress of implemented programs on student performance.

Introduced customized counseling programs that were designed according to the academic and behavioral profile of the student.

Introduced online based counseling via online chat support.

Scheduled, organized and regularly participated in campus outreach programs that focused on career development and social consciousness activities.
Education
Master's Degree;
Academic Advising
Kansas City Community CollegeKansas City, KS.
2010 – 2011
College
Bachelor Degree – Education
Kansas City Community CollegeKansas City, KS
2006 – 2010
High School
Hayden Catholic High School
Topeka, KS
2002 – 2006
Academic Advisor Resume Skills List
Schools look for skills that proves the institution can trust you with their students. This means highlighting a solid background in educational or teaching fundamentals and the right attitude for dealing with students.
You can see in our resume for Academic Advisor that its tone is very conversational. Just by reading the Skills section alone, the Hiring Manager can tell the candidate Thomas is very passionate about his work. You can feel his passion for helping the youth find the right career in the way he discusses his scope of work.
Education. It is best to be armed with a Master's Degree in Academic Advising or a related course such as Education or Teaching. Schools and universities want to make sure you are well grounded in the principles of academic advising which incorporates Psychology and Sociology. Having the tools will make it easier to develop programs specific to the needs of each student or interest group.
Certification or Licenses. In many states, certifications and licensure are not required. But before proceeding with your career check if any changes have been made in local legislation.
Excellent Communication Skills. Academic advisors are first and foremost counselors to students. As children, they wanted to become "firemen" or "nurses" but as they grew up, the future becomes more uncertain. Your job would be to create a pathway they can follow. It is not all about academics. Some may be dealing with emotional, economic and social problems that are more difficult to address. Great communication is essential to arrive at a mutually acceptable understanding.
Empathy. The saying, "Put yourself in my shoes," is good advice for Academic advisors. You have to be empathetic to the needs and current realities faced by students. It is not always about what you think is right. Sometimes it is also what the student believes he or she needs that matters. As an Academic Advisor, you should always keep an open mind.
Academic Advisor Resume Objective
The best objective is one that is direct and straightforward. Inform the school why they should hire you and what you can do for them. After they pretty much expect the same from you when you counsel students.
In our resume example, we started out with Thomas' strongest qualification which is his Master's Degree in Academic Advising. Not many Academic Advisors will have a Master's Degree. By leading off with this strength, Thomas already creates distance between him and his competitors.
His 10-year experience is also a big plus considering his young age of 33. Finally, he concludes his objective statement by stating his value proposition in a very heartfelt and endearing manner:
"I hope to bring my experience, expertise, highly intuitive and empathetic nature to the forefront of guiding Allen Community College students on the right career path."
By identifying Allen Community College in his objective statement, he gives his message a more personalized tone.
Academic Advisor Resume Format
Abiding by our straightforward approach to crafting your resume, use the reverse chronological type for an Academic Advisor job position. It provides a smooth transition from the emotional tone of the objective statement down to the detailed Skills section which then adds more substance to Work Experience.
Using the reverse chronological order, an Academic Advisor resume will be arranged as follows:
Contact Information

Objective Statement

Skills

Work Experience

Education

Certification

Personal Information
The reverse chronological format presents your qualifications in an organized way that is highly appreciated by the Hiring Manager.
Entry Level Academic Advisor Resume
As long as you have a Master's Degree in Academic Advising or a related course, you have nothing to worry about if you are submitting an entry level Academic Advisor resume.
If you do not have a Master's Degree, try to boost your chances by taking certification courses in related fields of study.
Instead of the reverse chronological, use the functional format which will set up your Academic Advisor resume as follows:
Contact Information

Objective Statement

Skills

Education

Certification

Work Experience

Personal Information
The objective is to drive more attention to your qualifications and away from your lack of experience.
Academic Advisor Resume Writing Tips
When a recruiter reviews your resume, the focus will be on your scope of work and qualifications. It's not just about uncovering "What have you done?" Recruiters are also interested in learning "How you did it".
You can see in our sample resume for Academic Advisor that Thomas included programs or projects that he introduced in the schools he worked at. Becoming an effective Academic Advisor is not just contingent on what you know but also how you apply theory to practice.
You have to help students find direction by pinpointing the factors that prevent them from moving forward and finding solutions to keep them in the straight and narrow.
Related Resume Samples