Volunteer work is all about helping people. It is honorable work which is why we're here to help you with your Volunteer resume.
There are many available jobs for volunteer work. The jobs cover a wide range of services. Likewise, you can find volunteer work abroad.
People do volunteer work for a number of reasons. It could be to gain experience. For some, it could be part of their school work. However, for the most part, they just want to help those in need.
Even professionals do volunteer work. Doctors often go to poor cities to give their time to the needy. Teachers donate their time to charity groups. Lawyers will offer free legal services to those who can't pay.
What skills do you need as a Volunteer? It would depend on the type of work you are applying for. Our Volunteer resume sample can be your blueprint for your own application.
Volunteer Resume Sample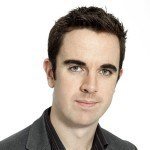 Robert S. Clarkson
Address :        2456 Feliciana Street, New Orleans, LA.
Phone :           (504) 744 5687
Email :            [email protected]
Current Job : Volunteer; Math Teacher, St. Elizabeth Orphanage, New Orleans, LA.
---
Objective
BS Mathematics major in his senior level, is interested in helping underprivileged children of Old Ursuline Convent Home improve their chances for a better future by contributing knowledge and skills in understanding numbers and problem-solving. I have been a volunteer worker for the past two years and view the experience as life-changing for myself and others.
---
Strengths
BS Mathematics Major – Fourth Year Senior Level.
More than two years experience in volunteer work.
Bilingual; Level 9 Spanish.
Enjoys teaching children.
Passionate about volunteer work.
Embraces cultural differences.
Excellent communicator.
---
Work Experience
Volunteer; Math Teacher – St. Elizabeth Orphanage
New Orleans, LA.
2016 to Present
Responsibilities:
Conducts both classroom and one-on-one instruction for children aged 8 to 14.

Prepares lesson plans, quizzes, long-tests and graded recitation questions.

Meets with St. Elizabeth Orphanage directors and supervisors to evaluate student performance and to find ways to make instruction better.

Reviews, evaluates and grades performance of all students.

Provides limited-range counseling services to children upon request.
Volunteer; Math Teacher – Storyville Children's Asylum
New Orleans, LA.
2015 to 2016
Responsibilities:
Storyville Children's Asylum is a place where immigrant orphaned children find shelter while waiting opportunities for adoption.

Designated to teach Math to children of Hispanic descent aged 6 to 12.

Prepared lesson plans, tests and graded recitation questions both in English and Spanish.

Conducted home instruction upon request by the institution.

Coordinated with the city government to help Storyville offer its teaching services to other impoverished, migrant regions in New Orleans.
Junior Volunteer; Children's Orphanage of Desire Community
New Orleans, LA.
June 1, 2014 to December 31, 2014.
Taught Math and Science subjects to orphans aged 6 to 12.

Provided short-term, limited counseling services to children in need.

Assisted the orphanage during various fund-raising activities.

Assisted the teachers in conducting classroom sessions, supervising tests and grading test results.

Conducted classroom discussions upon the request of the school or when the teacher is absent.
---
Education
College
Loyola University
Bachelor of Science, Mathematics
New Orleans, LA
2014 to Present; Senior Level, 4th year
High School
Benjamin Franklin High School
New Orleans, LA
2010 to 2014
---
Personal information
Single
Date of Birth – 23 September 1997
Hobbies include basketball and guitar.
Volunteer Resume Skills List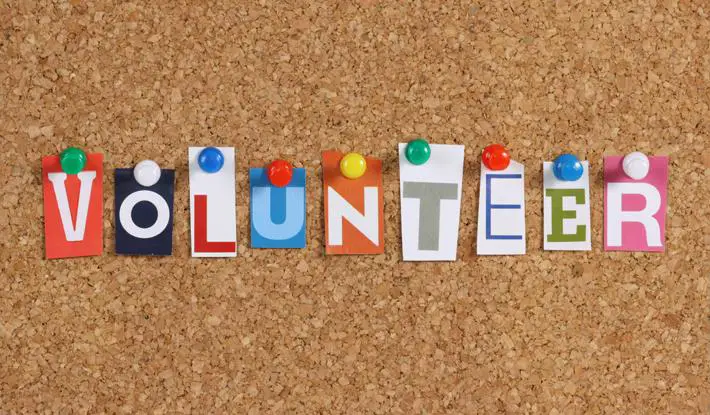 As you have seen in our sample resume for Volunteer, your Volunteer skills list should reflect the needs of the job.
Anyone can do Volunteer work. You can be a student or an employee. What is important is having the right attitude and motivation for the job.
Charity groups need people who have a passion for doing volunteer work. Communities want people who can put in long hours for little or no pay. Whether for experience or charity, you must love working with people.
What skills should show up in your Volunteer resume?
Education.

You can be a high school undergraduate and still do volunteer work. Many teenagers spend their free time helping those in need. Some even sacrifice their vacation.

Volunteer work is a great way to learn all about life. You will have a greater appreciation of what you have. However, you may have to get parental approval before taking on some jobs. Read the job ad first. You should also ask the organization for more details.
Certification.

Unless you have specific work in mind, you don't have to be certified to become a volunteer. Of course, in the area of healthcare, some groups will require certification in a few skills. The same could be said in the field of education.

Special Skills.

Having special skills could help you land more types of volunteer work. Good examples would be skills in computers, writing, and if you know other languages.

In our example of a resume for a Volunteer, we showcased Robert's ability to speak Spanish. This helped him find work in groups that catered to immigrants.
People Skills.

You will be working with different people. Some of them are very young. You may even work with the elderly. In the case of our sample resume for Volunteer, Robert got to work with orphaned children of immigrants.

You must have great people skills. This is the ability to interact and communicate with people regardless of background. You should embrace cultural diversity. When you are concerned about people, it should not matter where they came from.
Passionate About Helping Others.

If you're looking to build a lucrative career, this isn't it. Volunteer work hardly pays. In some cases, you won't get paid at all. Remember what "Volunteer" means.

To volunteer means to give oneself freely. You do what you do because you have passion. Maybe you want to help the disadvantaged. Maybe you want to make a difference. Perhaps you just want the experience.Regardless of the reason, the root must be because you love doing it.
Volunteer Resume Objective
Your personality must shine through in your Volunteer resume objective. Having the right skills is great. However, charity groups prefer people with the right attributes or personality traits.
What traits are these? It may sound like common sense. Charity work caters to a special group of people. To be sure, read the job ad. Many groups that need volunteer work are very specific about the type of people they need.
As we mentioned, you can be hired for volunteer work in other locations across the globe. For sure you've read about Doctors from the United States working with poor provinces in the Philippines.
Your objective statement should deliver your message loud and clear. This is exactly what we did in our short but effective sample resume objective for Volunteer.
In addition to Robert's background in Math, he clinched the job with these two lines:
Interested in helping underprivileged children.

View the experience as life-changing for myself and others.
For the group needing volunteer work, they know Robert understands the nature of the job.
Volunteer Resume Format
If you have experience, the reverse chronological is ideal for your Volunteer resume format. This type of format will put more focus on what you have done as a volunteer.
Hiring managers prefer the reverse chronological because it is easier to read. It is also better organized because you start from your current experience. You can see this in our sample template for Volunteer resume.
When using this type of format, the sections must be set up this way:
Contact Information

Objective Statement

Strengths

Work Experience

Education

Certification (if any)

Personal Information
What if you don't have experience? We will answer that question in the next section.
Entry Level Volunteer Resume
If you don't have experience, use the Combination format for your entry level Volunteer resume. Why not the functional format?
The functional format will be an advantage if you have high- level skills which are needed for the job. Its objective is to highlight those skills in your resume. With the combination, you can put the spotlight on your purpose for wanting the job.
Use the resume objective to share your story. Tell the Hiring Manager what made you want to do volunteer work. Storytelling is a powerful medium for delivering your message. It will give the Hiring Manager a better understanding of who you are.
Use the following set up for the combination format:
Contact Information

Objective Statement

Strengths

Education

Certification (if any)

Work Experience

Personal Information
Volunteer Resume Writing Tips
Just because it's volunteer work doesn't mean organizations don't have standards. Take note of our Volunteer resume writing tips:
Check for Grammatical and Spelling Errors –

This is especially true for volunteer work that requires teaching. If you have spelling and grammar errors in your resume, it may give the agency/ group second thoughts. It also shows lack of detail and makes you look irresponsible. Even if it is volunteer work, you should give the agency or group some respect.

Write from the Heart –

Try to establish a connection by writing from the heart. As we mentioned in the section on writing your resume objective for Volunteer, you should let your personality shine through. This job is more about attitude than having the right technical skills.
If you want to apply to different organizations, don't submit the same resume. It's easy to customize your application. You only have to review our Volunteer resume example.
If this Volunteer resume example wasn't sufficient for you, you are free to review some other samples and templates from our site. Browse to some related resumes below and find your inspiration.
Besides the resumes listed above, we recommend going through the following resume writing and job seeking tips:
Felix is the job search, resume writer expert and founder of ResumeOK. He started the company in 2011 with the mindset that everyone deserves a chance to get a good job and with the goal of helping people write great resumes. Since then, he inspired thousands of people with the
resume samples
and advice written, for more than 300 different job positions.
Felix's work has been appreciated and shared on many well known online publications such as:
BusinessInsider
,
FoxNews
,
SmartRecruiters
,
Business.com
,
Huffpost
,
ZipRecruiter
,
SnagAJob
and many others.
Felix has extensive experience in human resources, recruitment and online business development. On ResumeOK, he uses his 10+ years of experience in the recruitment industry to provide step by step instructions on how to write solid resumes that will catch the attention of the recruiter.
Over the years, Felix has been responsible for reviewing resumes and conducting job interviews, for his own startups and also for other companies. After going through tens of thousands of resumes, he has learned what makes a resume stand out from the crowd and what are the most common mistakes people make. All the experience and knowledge gained over the years are being used in making ResumeOK the go-to place for finding great resume samples, job interview advice and resume writing tips.
Get in touch with him by email at
[email protected]
or by using the
contact page
.
Latest posts by Felix Tarcomnicu (see all)