Soccer Coach Resume Sample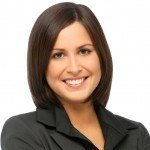 Amanda K. Thomas
Address:          8022 F. Cavanaugh Street, Lansing, MI
Phone:             (517) 749 3248
Email:              [email protected]
Current Job:  High School Soccer Coach; Waverly Senior High School, Lansing, MI.
---
Objective
Regional diploma holder of NSCAA license, currently pursuing a D Certificate from the USYSA, I have 8 years experience playing professional soccer including 4 years in Italy at the Femminile Serie A and 4 years at Germany in the Frauen Bundesliga plus 2 years with the US National Women's Soccer Team. I have been coaching for 4 years and have brought a championship to my last organization. I am confident that my skills, abilities and experience can be of great service as your new Head Coach at Everett High School.
---
Skills

8 years experience as a professional basketball player – Femminile Serie A (Italy) and Frauen Bundesliga (Germany).

2 years with the US National Soccer Team.

4 years experience as a soccer coach.

Regional Diploma NSCAA license

D Certificate USYSA; in progress.
Bachelor degree – Human Kinetics.

Strong leadership qualities.

Empathetic.

Firm believer in teamwork and having aligned values.
---
Work Experience
High School Soccer Coach; 2017 to present
Waverly Senior High School, Lansing, MI.
Duties and Responsibilities
Schedules training sessions for team..

Scouts opponents to come up with plays and the best tactics for scoring and defense; identifies weak links and player tendencies.

Conducts performance evaluation on players on a monthly basis using statistics and behaviorual profiling techniques.

Recruits, interviews and selects members of coaching team.

Reviews game film to fine tune game time strategies.

Works individually with players to improve techniques and fundamentals.

Takes time to counsel players who request for it.

Waverly Senior High School won its first regional high school soccer title in 25 years in 2016.
Assistant Coach, 2017 to 2015
Waverly Senior High School; Lansing, MI
Duties and Responsibilities
Worked directly with the Head Coach when conducting player drills and training sessions.

Reviewed individual player statistics to assess player development.

Assisted Head Coach when watching opposing teams play and notes down tendencies and potential areas of weaknesses.

Analyzed opposing team statistics to determine player match ups.

Responsible for staying on track on player's strength and conditioning.

Tasked to evaluate new talent during skill tests.

Provides counseling services to players to the best of my ability.
Assistant Head Coach, 2016 to 2017
J.W. Sexton High School; Lansing, MI.
Duties and Responsibilities
Scheduled team practices and training sessions in coordination with strength and conditioning coach and individual skills trainers.

Assisted Head Coach when reviewing game film.

Tasked to watch opposing team's games to identify weak areas and player tendencies.

Scheduled new recruits for playmaking evaluation drills and skills tests.

Contributed plays and strategies to Coach's playbook.
J.W. Sexton had its best year in 2016 finishing with a 20-10 record and coming in 4th in the regionals.
Professional Soccer Career:
Frauen Bundesliga – 2017 to 2015

Femminile Serie A – 2016 to 2017

US National Soccer Team – 2017, 2016
---
Education
College:
Bachelor Degree
Human Kinetics
Western Michigan University
Lansing, MI
1999 to 2015; GPA 3.6
High School
Eastern High School
Lansing, MI
1995 to 1999; GPA 3.54
Certifications:
Regional Diploma NSCAA license

D Certificate USYSA; in progress.
---
Personal information
Status: Married with 2 children
Date of Birth: March 22, 1982
Hobbies include cooking, gardening, piano
Soccer Coach Resume Skills List

As a coach your job is to get the team to win games with the ultimate goal a championship. Put as the saying goes, "The whole is greater than the sum of its parts". Your Soccer Coach skills list should show you can get your players to work together as a team.
Education.


It will be a definite plus if you completed a four year course on a discipline that you could apply to coaching such as psychology or Human Kinetics like Amanda in our example for Soccer Coach resume. But as long as you have extensive experience as a player and/ or as a coach, the team manager can overlook your lack of a formal education.

Certification.

Believe it or not, experience alone will not give you all the tools you need to become an effective coach. It pays to have a good theoretical foundation on coaching. If you do not have a college degree, getting certified is the next best thing. You should also check the requirements of the state if coaches need to undergo a special licensing program.

 
Professional Playing Experience.

Having professional playing experience gives you two advantages: an intuition about the game and empathy toward the players. Analyzing statistics are part of a coach's job but sometimes you need gut feel to make the right play calls. It will also be easier to build a solid, trusting relationship with the players because they know you have gone through the same challenges.

 
Excellent Communication.

Getting everyone to be on the same page of the playbook requires excellent communication. All the players must clearly know their roles within the team. Also, there are bound to be egos and basket cases that you have to manage. You cannot be judgmental when dealing with individual personalities. This means be a good listener as well.

 
Soccer Coach Resume Objective
One of the most effective ways to pitch your qualifications is through the objective statement. Your Soccer Coach resume objective should put all your strong selling points front and center.
You may have observed in the resume objective for Soccer Coach job that we made, all the key qualifications of Amanda appear in the first sentence:
Regional diploma holder of NSCAA license

D Certificate from the USYSA; in progress

8 years professional soccer experience in Italy and Germany

2 years with the US National Soccer team
These strong points are all brought out to cover what may be seen as a lack of experience in actual coaching at only 4 years. However, Amanda closes strongly by validating her claim for the job at Everett High School by stating a team under her watch has won a championship.
Soccer Coach Resume Format
When it comes to the search for a coach, the team owner or team manager would most likely focus on your experience. The reverse chronological type is most ideal for your Soccer Coach resume format because it offers the following advantages:
Presents your information in a very organized fashion.

Makes it easy for the person reviewing your resume to find the important details.

Because it is written from the most current job and moving back, the team owner can see growth in your career.
We used the reverse chronological for our Soccer Coach resume template and arranged the sections in this manner:
Contact Information

Objective Statement

Skills

Work Experience

Professional Soccer Career

Education

Certifications

Personal Information
It may seem inconsequential but the team owner or manager might take the time to read your Personal Information. Coaching is a stressful job. The team would want to know if you have other aspects in life to give you more balance.
Entry Level Soccer Coach Resume
So your playing career has ended. Coaching is one of the best ways to stay involved with your sport. But unless your last name is "Beckham" or "Ronaldo", you'll be like a rookie once again trying to get a chance to coach for a team. If you have an entry level Soccer Coach resume, you should focus on three areas of your application:
Objective Statement –

Tell the team why you should be the coach. Use the objective statement to highlight your achievements as a player or the knowledge you've gained through advanced education and certification programs.

Professional Playing Experience –

Enumerate in detail the teams you played for and the different roles or tasks you had to fulfill. For example, did you mentor anyone on the team? Were you designated team captain? Did you find yourself in leadership situations? Did the Head Coach ask you to fill the role of playing coach?

Certifications –

Indicate if you took and passed any of the popular coaching certification programs available. Include important details as type of certification.
Instead of the reverse chronological format, use the combination which would shift more attention to your other strengths and away from your lack of experience.
The combination would re-arrange the resume example for Soccer Coach as follows:
Contact Information

Objective Statement

Skills

Professional Soccer Career

Education

Certifications

Work Experience

Personal Information
Soccer Coach Resume Writing Tips
Being an all-star on the field does not mean you will become a winning coach. Teams know this. You still have to earn your way into the position. Your Soccer Coach resume should spark confidence in the team to give you a try.
Having a history of winning titles is a huge advantage but if you don't, at the very least show them how far you got the other teams in their respective leagues.
Don't hesitate to disclose your shortcomings with the team. The key is to always include the "bright spots" or contributions of your program to the organization and the players.
In sports, the saying "It's not the destination, it's the journey" rings loud and clear. You may not have won but was the team better with you at the helm? No one expects you to bring in the gold right away. Building a winning team is a process which starts with having the right culture.
If your resume can show you fit in perfectly with the organization, the team may just give you a try.
In addition to reviewing the details on the job post, research on the team, visit their website, talk to former players and coaches. Get a feel of how the team runs then tailor the language and content of your resume to fit what you believe they need in a Soccer Coach.
We are sorry that this post was not useful for you!
Let us improve this post!
Tell us how we can improve this post?