Dancer Resume Sample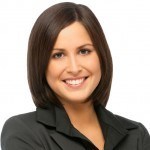 Josefina G. Morales

Address: 31452 Elbridge Way, Las Vegas, NV
Phone: (702) 789 4578
Email: [email protected]
Social Media: Facebook, Instagram, and YouTube under the account name "JM Street"
Current Job: Dancer; Fleetfoot Dance Academy, Las Vegas, NV
---
Objective
Well-experienced Dancer who is knowledgeable in various styles of dance but with expertise in jazz, hip-hop and tap is interested in joining your dance troupe at Geiger Counter Maneuver. Energetic, dynamic, with a great passion for dance, my moves will help you move the world. I have experience in choreography and teaching dance to others.
---
Summary of Skills and Achievements
Certified in 3 styles of dance – Hip-hop, jazz, and tap.
3-time winner of "Las Vegas Street Dance Off" – 2017, 2019, and 2020.
Won "Dancer of the Year" by the Las Vegas Dance Community in 2017 and 2019.
---
Work Experience
Dancer; 2020 to Present
Fleetfoot Dance Academy; Las Vegas, NV
Responsibilities:
Perform in various venues, events, and programs throughout Las Vegas and different cities in California.
Study and practice routines and moves that are designed by the academy's choreographers.
Provide inputs on how to improve routines and certain executions to the choreographers and dancers.
Assist other dancers in learning the routines.
Participate in media events that are arranged and scheduled by the academy.
Market and promote the events on my personal social media.
Teach students and new enrollees to the academy during the weekends.
Perform in more than 250 shows.
Perform in the United Kingdom, Japan, and Australia.
Appeared and performed in more than 25 music videos.
Dancer/Proprietor; 2017 to 2020
JMStreet Exclusive; Las Vegas, NV
Responsibilities
Started a social media venture in 2016 to chronicle my history as a performing artist/dancer.
Within one year, JMStreet had more than 5,000 followers on Instagram, 10,000 on YouTube, and 12,000 on Facebook that I started to offer online dance classes.
Produce, shoot, and edit videos for upload on social media.
Performed on more than 300 events during the first 2 years.
Choreographed more than 100 programs throughout the United States.
Choreographed more than 50 dance routines from 10 countries.
---
Education
College
Associate Degree
Dance
Brentville Community College
Las Vegas, NV
2013 to 2017
High School
Lonsdale High School
Las Vegas, NV
2009 to 2013
How To Write A Good Dancer Resume
A good Dancer resume is one that gets straight to the point – do you meet the needs of the dance company or studio?
Employers have different needs – some need dancers with experience and training in ballet. Some prefer those with backgrounds in jazz and hip-hop. If you meet the qualifications, make sure to place the information under the spotlight.
Choose the Reverse-chronological Format
The reverse-chronological format highlights your work experience but the way it's set up, also allows you to bring your skills front and center:
Contact Information
Objective Statement
Summary of Achievements
Work Experience
Education
As you can see, instead of "Strengths" that are usually placed after the objective statement, we recommend creating a "Summary of Achievements" section. Here, you can indicate your skills, the training you undertook, as well as accomplishments you've had as a Dancer thus far.
The information shared in this section sets up the work experience section nicely. For sure, after reading of your achievements, the recruiter will be more interested to learn more about your work experience.
Give Your Resume the Personal Touch
As mentioned earlier, a good Dancer resume is one that gets to the point right away.
"Are you the Dancer we are looking for?"
You can answer this question in the objective statement. Many job applicants overlook the objective statement because it only covers small real estate on the resume. But properly written, it can have a major impact on your chances of getting hired.
For example, the dance company is looking for a dancer with at least one year of experience in jazz and hip-hop, you can create an objective statement like this:
"Energetic, dynamic, and well-experienced dancer with more than 2 years of dancing under her belt. My specialty is jazz and hip-hop and I have performed, competed – and won – in several jazz and hop productions and competitions all over the United States. I am very much interested in joining your prestigious dance troupe and I'm confident I can contribute to the group's successes in the future."
Add Social Media Proof
Show off your dancing prowess in social media! It's not boasting – it's sharing your talents to the world as well as potential employers.
Trust us when we say that the majority of recruiters visit the social media accounts of their applicants when evaluating their qualifications.
Create a YouTube channel and upload videos of your performances
Upload videos on Instagram and Facebook
Share your thoughts about your love for dancing and performing on Facebook.
Get your friends to like your social media pages.
Make sure to remove negative comments and avoid posting toxic content. These are red flags that recruiters will surely take note of.
Dancer Skills List
Straight out of the starting blocks, recruiters want to know what you can do. These are your hard skills – the types of dance that you specialize in. More than that, potential employers will be interested in your background as a Dancer and these will pertain to your soft skills as well.
Here are the qualifications that recruiters may look for in your Dancer skills list.
Training/Educational Background
Yes, there are people who are born great dancers. Rhythm is in their blood; they have the ability to learn various dance styles and coordinate every body part as naturally as breathing.
While the company might be impressed, it's possible that most employers prefer candidates who have received formal training or education.
It comes down to being grounded in the fundamentals. For many top-level schools and organizations, having a solid background in the fundamentals is a sign of having discipline.
In your resume, mention the training and types of formal instruction you underwent to shore up your skills as a Dancer.
For example:
Bachelor's Degree or Associate Degree in Dance. Theater, or the Performing Arts.
Training in a renowned dance studio or dance school.
Attendance in workshops and seminars.
Levels of Experience
When it comes to the performing arts, work experience isn't the only experience that counts.
You should mention these types of experiences in your resume:
Performances – How many performances have you participated in?
Competitions – How many competitions have you joined? How did you perform? How many did you win?
Choreography – How many production numbers have you choreographed?
Certifications/Licenses
It's always a big plus on the resume if you acquired special certifications or licenses. Receiving a certification means you're qualified or certified by a group of professionals as an expert in that type of dance.
And if you're planning to teach dance, getting licensed as a Teacher will surely put your resume on the top of the list. It's one thing to dance and it's another thing to teach.
Personality Attributes
Dance companies and employers pay a lot of attention to soft skills because creative people have interesting personalities. You might be really talented – but can the group work with you?
What are the ideal personality attributes for a Dancer?
Excellent communication

If you don't quite get the moves, you have to inform the instructor and seek more guidance.

Patience

It takes time to be proficient at a skill. Even if you've spent years dancing ballet, there will be moves and routines that will need time to be good at.

Dedication 

Learning a routine might take several hours of practice per day. You have to remain dedicated and focused on learning the steps. In time, the routine will become easier.

Ability to handle pressure 

Even with hours of practice under your belt, performing before an audience will create tension and pressure. The best dancers have the ability to manage their emotions and just focus on the performance.

Ability to work with the group

Similar to sports and the 9-to-5 office, a dance troop will have egos. Some dancers want to have the spotlight only on them. Always work with the group and think about the overall performance, not just your own.
Dancer Duties And Responsibilities For The Work Experience Section
The duties and responsibilities of a Dancer will depend on the type of job and the employer. You can become part of a dance ensemble, choreographer, teacher, or a combination of these designations.
When writing your Dancer work experience section for the resume, the job descriptions of your duties and responsibilities must compel the recruiter to think "I need to hire this dancer! He/she must be on our team!"
Here are 5 tips on how to write a job-worthy work experience section.
Cover All the Areas of Responsibilities
The job title of "Dancer" is self-descriptive; you are someone who dances for a living. But is that all you do?
A company will look to hire dancers who can do other things, have other skills, or attributes that will expand his/her value.
At the basic level of working as a Dancer, you can include the following duties and responsibilities in your work experience section:
Study and practice routines that were created by the lead choreographer.
Participate in all scheduled rehearsals.
Perform dance routines that were instructed, specified, and taught by the choreographer but primarily focused on tap and jazz styles of dance.
Work with other dancers to ensure that the execution of routines is perfect.
Attend all public appearances and participate in interviews that are scheduled by the company.
Assist in the teaching of routines to new members of the dance team.
Promote dance performances on social media.
Represent the company in a professional manner in and outside of the venues.
Learn and practice other types of performance art as required by the company such as singing and acting.
Ensure that all clothes and costumes worn during performances are in good condition.
Be Detailed as Possible
How you write your job descriptions can be taken by the recruiter as representative of who you are as a dancer.
If you write boring, bland, and lifeless job descriptions – then that may be perceived as the type of dancer you are. But if you put in details that distinguish one employment from another, it shows you're responsible, purposeful, and hard-working.
You took the time to create detailed job descriptions that will help the recruiter assess your growth as a dancer from one experience to another.
Read our job descriptions in the preceding number and in our sample resume for a Dancer. These have important details that show how well the dancer knew his duties and responsibilities.
Keep Your Job Descriptions Short
Yes, be detailed when writing your job descriptions – but keep them short. No need to write long and winding sentences when you can stay short and concise.
The standard is to keep your job descriptions from 20 to 40 words; the shorter the better. If you exceed 40 words; in some cases, even 25 words, the attention span of the recruiter can start to dwindle.
Don't Copy and Paste Job Descriptions
Recruiters go through so many resumes in a day that they can easily tell if the job descriptions are copied and pasted.
Dancing is all about creativity. Show that you're creative by writing job descriptions that are useful but unique. Find things that made one job unique from another.
Although we would recommend writing 5 to 8 job descriptions per work experience, quality is more important than quantity.
Include Numbers
Definitely, including numbers in your job descriptions will add value to your resume because the recruiter will have the basis to benchmark your capabilities as a Dancer.
Here is a rundown of how to include numbers in your work experience section:
Participate in performing dance routines with 60 dancers.
Work with 10 different choreographers covering various styles of dance.
Performed in more than 200 shows across the country.
Participated in the largest dancefest that invited 500 dancers from around the world.
Learned 5 styles of dance – jazz, hip-hop, classical, ballroom, and folk.
Entry-Level Dancer Resume
There will always be roster spots even for those with an entry-level Dancer resume. Dance companies are on the lookout for fresh, young talent. They might land the next Michael Jackon or Misty Copeland!
But this is still a competition. Here are tips on how to write an entry-level Dancer resume that will get you noticed – perhaps even other more experienced dancers!
Use the Functional Format
Unlike the Reverse-chronological, the functional format shines the spotlight on your technical skills and abilities as a Dancer. The work experience section is placed at the end of the resume and includes experiences as a freelance dance teacher or a member of a dance group.
The structure of the functional format is as follows:
Contact Information
Objective Statement
Summary of Skills/Achievements
Education
Advanced Dance Training
Certifications/Licenses
Workshops/Seminars Attended
Work Experience
Personal Information
The personal information shares details of your interests outside dancing. For example, you can include Pilates or Yoga to show the recruiter that you're always looking for ways to stay in shape.
Include a Cover Letter
The cover letter is also overlooked but it can help you out as a newbie especially if you can include valuable information.
For example, you can include the name of your referrer if that person is particularly known or influential with the company you're applying to.
Before including the person's name, make sure to get his permission and to inform him that you will include his name on the cover letter.
Maximize Social Media
As a performer, social media will play a big role in getting you noticed. Social media levels the playing field between the more experienced dancers and the newbies.
Platforms such as YouTube, Instagram, Facebook, and lately, TikTok have given unknown dancers fame and in some cases, fortune, after getting noticed by millions of viewers.
Having a large following will entice the company to hire you because they know that if you post your performance, you can get a larger audience for them.
Include links to your social media pages in your entry-level Dancer resume.
While waiting for feedback, keep practicing and working on your dance moves. It's a good idea to stay prepared. If you're applying for a slot in a dance troop that does hip-hop performances, watch their videos and see if you can do those moves yourself.
We are sorry that this post was not useful for you!
Let us improve this post!
Tell us how we can improve this post?