Athletic Trainer Resume Sample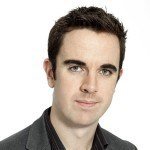 Griffin D. Collins

Address:          74878 Whitman Place, Sarasota, FL
Phone:              (941) 778 9478
Email:                [email protected]
Current job:    Athletic Trainer; Williams Sports Performance, Sarasota, FL.
---
Objective :
Certified Athletic Trainer with credentials from the NSCA, ACE, and the ASP is interested in the position of Head Athletic Trainer at Bosworth Athletics. I am confident that my 8 years of experience in various organizations and industries have given me the ideal skill set to effectively apply my knowledge and expertise to various conditions and patients.
---
Skills :
Certified by the most prominent organizations in the health and fitness industry – NSCA, ACE, and ASP.
Bachelor Degree in Sports Science; the University of South Florida, 2005 to 2009.
8-years of experience in different industries – Professional sports, healthcare, and law enforcement.
Core competencies – Injury treatment, injury prevention, post-surgery rehabilitation, optimizing sports performance through increased strength, mobility, stability, and flexibility, and the development of strength and conditioning programs.
Knowledgeable in various sports performance apps and software programs.
Former competitive athlete – Olympic Weightlifting and Crossfit.
---
Work Experience
Athletic Trainer; 2017 to present
Williams Sports Performance; Sarasota, FL.
Responsibilities:
Williams Sports Performance is a facility that helps professional and competitive athletes improve performance by developing skill-specific programs and recovery protocols.
Worked with individual athletes to determine their specific strengths and weaknesses; designed and developed strength and conditioning programs to address imbalances.
Monitored progress of athletes who have undergone surgery; designed and developed rehabilitation programs to fast-track recovery.
Evaluated rehabilitation of athlete by using drills intended to measure strength, agility, mobility, and conditioning; gave recommendations on whether he is fit to return to competitive play.
Assigned by the facility to accompany professional teams that are clients of the company; applied injury treatment procedures and recovery methods whenever needed.
Athletic Trainer, 2013 to 2017
First Alert Strength Systems; Sarasota, FL
Responsibilities:
First Alert Strength Systems is a company that helped law enforcement officers stay in shape and military personnel pass their fitness exams.
Assessed the current fitness level of the client.
Reviewed the medical and health history of the client.
Designed and developed athletic training programs that are customized specifically to address the weaknesses of the client.
Tracked the performance of the client; recommended changes in the program if progress is behind schedule.
Athletic Trainer; 2009 to 2013
Sarasota Health Care and Rehabilitation Center; Sarasota, FL.
Responsibilities:
Worked closely with patients; mostly the elderly, and helped them regain functionality.
Created rehabilitation and recovery programs for patients.
Assisted patients in going through their recovery programs.
Monitored and recorded the progress of patients.
Applied injury treatment protocols to patients.
---
Education
Bachelor Degree
Sports Science
University of South Florida
Sarasota, FL
2005 to 2009
High School
Booker High School
Sarasota, FL
2001 to 2005
Certifications:
National Strength and Conditioning Association (NSCA); 2011
American Council on Exercise (ACE); 2011
American Society of Exercise Physiologists (ASP); 2010.
How To Write A Good Athletic Trainer Resume
In order to write a good Athletic Trainer resume, you must think from the point-of-view of the company you are applying to:
"What kind of Athletic Trainer does the company want?"
You can break down this question into smaller, more detailed questions:
"What type of skills are needed from the Athletic Trainer?"
"What is the scope of work?"
"What are the expectations of the employer?"
"What kind of clients will I be working with?"
Therefore, a good Athletic Trainer resume is one that can answer all of these questions.
A big mistake of many job applicants is to prepare a resume that simply summarizes all of their experiences and skills.
While generally, that is correct, the content or information presented in the resume must directly address the needs of the client.
Before writing your resume, do the following:
Review the job post and list down the requirements of the job; the scope of work and other pertinent details.
Review your own work experience and list of skills. Identify the information that directly addresses the details listed in the job post of the employer.
Visit the employer's website and social media accounts. Read the content and learn as much as you can about the employer. Get a "feel" on who the employer is.
In summary, a good Athletic Trainer resume is one that is written for the employer.
Write An Eye-Catching Athletic Trainer Resume Objective
Your Athletic Trainer resume objective plays a very important role – it is your sales pitch to the potential employer.
Essentially, your resume is your professional marketing brochure. Its contents are written for the purpose of marketing and promoting your experience, skills, and other abilities.
The objective statement is the one the attempts to put all of your strong points together – all of your sellable skills and abilities – in 4 to 5 sentences.
Here are 3 helpful tips on how to write an eye-catching Athletic Trainer resume objective.
Use Keywords – Keywords are the words and phrases which help the recruiter qualify your resume. These are words or terminologies that are associated with the job. Where can you find them? Review the job post.
Highlight Your Strong Points – As mentioned, your strong points are your selling points. These are the qualities and skills that the employer needs from the Athletic Trainer. Start off your objective statement by summarizing your strong points.
Tailor Your Objective Statement for the Employer- If there is one thing that will turn off a recruiter, it would be a generic resume. Tailor the objective statement for the employer by mentioning the name of the company or addressing a specific concern and how your experience can help resolve it.
Athletic Trainer Resume Skills
To be clear, an Athletic Trainer is not the same as a Personal Trainer. The 2 professions are frequently interchanged and while it is understandable, there is a clear distinction between an Athletic Trainer and a Personal Trainer.
Both professionals are trained and educated in the fundamentals of health and fitness. However, an Athletic Trainer has a more specialized skillset because he trains clients with higher levels of athletic abilities and more urgent rehabilitation needs.
An Athletic Trainer is hired to improve the client's performance. This is achieved through a combination of a specially designed training program and recovery protocols.
Likewise, Athletic Trainers go through a more rigid training program that covers injury treatment, injury prevention, and rehabilitation. Thus, Athletic Trainers frequently work with doctors and other healthcare experts.
In view of this distinction, what abilities should be seen in your Athletic Trainer resume skills?
Analytical Ability – You should have the ability to analyze the performance of the client and pinpoint potential weak areas, flaws, and imbalances that could result in injury or sub-standard results.
Problem Solving Skills – Once you've identified the problem areas, a good Athletic Trainer can get down to work and formulate potential solutions. He will design training programs that could address these flaws and improve performance.
Excellent Communication – Communication is vital to the success of an Athletic Trainer. First, you have to explain the results of your findings to the client. Second, you have to articulate your plan-of-action. The purpose is to get the client on-board with the program and 100% place his trust in the process.
Active Learner – Companies prefer Athletic Trainers who regularly update their knowledge and skills. Sports Science is a discipline that constantly undergoes an evolution. There will always be new innovations; techniques and process that are designed to improve athletic performance.
Meticulous – It is also important to take a meticulous approach to your work as an Athletic Trainer. You should have the ability to organize your time with clients; monitor, track their progress and record changes in performance.
Athletic Trainer Duties And Responsibilities For The Work Experience Section
The duties and responsibilities listed in your Athletic Trainer work experience section will differentiate you from the other applicants. Therefore, you should do your best to distinguish yourself from everyone else.
Align your summary of duties and responsibilities to the needs and demands of the employer. The job post will tell you everything you need to know about the position. It will list the scope of work and responsibilities. Essentially, the job post is the description of what the company wants and expects from an Athletic Trainer.
Be dynamic with your job descriptions. Use the appropriate verbs such as performed, conducted, designed, developed, assisted, collaborated, coordinated, and monitored to name a few.
Highlight different skillsets by identifying tasks that handle a specific area of Athletic Training. For example, cite experiences where you evaluated clients' performance, designed programs, monitored results and assisted in the rehabilitation process.
Validate your achievements with numbers or citations. What was the average percentage improvement of your clients' performance under your guidance? Were you awarded citations and other forms of recognition for your work as an Athletic Trainer? Include these types of information in your work experience section.
Entry-Level Athletic Trainer Resume
There are opportunities in the job market even if you have an entry-level Athletic Trainer resume. Before applying for a job, here are a few things that you may want to consider:
First, you may end up as an apprentice or assume the position of an Assistant Athletic Trainer. This is not an uncommon step for Athletic Trainers that do not have prior work experience.
It is a great way to sharpen your skills, learn from the more experienced Athletic Trainers, and get accustomed to interacting with clients.
Second, include freelance work as part of your work experience. Did you work as the Athletic Trainer for your local basketball team? Did you provide training services to your friends and family?
Freelance work gives you the opportunity to apply your skills in real-world situations. Therefore, it should be part of your work experience section.
Third, use the Functional format to write your resume. The Functional format shifts the focus of your resume away from work experience and toward your acquired skills.
The standard template for the Functional format will arrange the sections of your entry-level Athletic Trainer resume as follows:
Contact Information
Objective Statement
Strengths
Certifications/Licenses
Education/Additional Training
Work Experience
According to the Bureau of Labor Statistics (BLS), Athletic Trainers make an average of $47,510 per year. The demand for Atheltic Trainers is expected to grow by an astonishing 23% every year for the next few years. The growth is attributable to the fact that the skills of an Athletic Trainer are applicable to different professions. In addition to athletes, your knowledge and expertise can help dancers, ER patients, law enforcement officers, the military, and people who need to undergo rehabilitation procedures.
We are sorry that this post was not useful for you!
Let us improve this post!
Tell us how we can improve this post?