Referee Resume Sample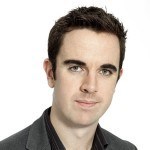 Marco L. Pineda

Address: 47815 Geranium Drive, Brownstown, MI
Phone: (734) 978 4516
Email: [email protected]
Current Job: Basketball Referee; Brownstown Amateur Basketball League; Brownstown, MI
---
Objective
Former All-American and professional basketball player with 3 years of work experience as a basketball referee in various leagues is interested in becoming a professional referee with the Brownstown Professional Basketball Association. I recently received my certification as a professional referee in basketball from the Michigan Athletic Commission. My background as a player in the amateur and professional leagues will greatly contribute to the continued success of the BPBA.
---
Strengths/Core Competencies
2-Time Selection for the All-College Team
10 years in the professional league.
Certified Professional Basketball Referee by the MAC.
Physically-fit
Excellent communication skills
Objective decision-making.
---
Work Experience
Basketball Referee; 2019 to Present
Brownstone Amateur Basketball League; Brownstone, MI
Responsibilities:
Maintain peace and order on and off the playing court.
Review the rules and regulations of the league.
Discuss the rules and regulations with the co-officiating referees before every game day.
Discuss the rules and regulations with the officials of the respective teams.
Ensure that all rules are well understood by the team officials.
Address all questions and objections to calls made in a professional and courteous manner.
Manage the behavior of players on the floor; make sure untoward incidents do not take place.
Implement the rules of the game.
Call fouls as the play merits.
Impose the appropriate penalties.
Request for a review of the play, if warranted.
Basketball Referee; 2017 to 2019.
Spring Valley Basketball League; Brownstown. MI
Responsibilities
Officiate basketball games as assigned by the league.
Strictly implement the rules of the game.
Ensure discipline on the court at all times.
Respond to objections on made calls in a respectful manner.
Impose the correct penalties based on the infractions committed.
Represent the league in a professional manner in and outside of the arena.
---
Education
College
Bachelor's Degree
Broadcast Journalism
Wayne County Community College
Taylor, MI
2001 to 2005
High School
Brownstown High School
Brownstown, MI
1997 to 2001
How To Write A Good Referee Resume
A good Referee resume is not just about what you do. It's more about what you've done as a Referee – what you've accomplished. Remember, that you're selling your skills, knowledge, and experience to the organization. You want to convince the organization that you are the official they are looking for.
Here are a few tips on how you can make your resume stand out from the rest of the candidates:
Build Up Your Resume With Numbers
It's easier for recruiters to understand – and appreciate – your resume if the information is substantiated with numbers.
For example:
The number of games you've officiated.
The number of years you've worked as a referee.
The number of leagues you've officiated at.
The number and types of citations and awards you've received as a Referee.
The number of seminars on officiating that you've conducted.
The number of international competitions that you were involved in.
Adding numbers to your resume makes it easier to quantify your accomplishments. The recruiter will immediately understand the value you can bring on board as an official of the league.
Let Your Soft Skills Shine
We'll discuss soft skills in the chapter, "Referee Skills List". At this point, we want to emphasize how important soft skills are to become a trustworthy referee.
Soft skills are your personality traits – the ones that influence how to approach officiating a game. In the hiring process, soft skills can be ascertained by the Hiring Manager during the interview.
The purpose of the resume is to get you that interview.
How can you showcase your soft skills on your resume?
Write it in a conversational manner; imagine the resume as a transcript of your job interview – how would it read like?
Submit a clean, well-organized, and professional-looking resume. It should be simple and easy to read.
Write a compelling Objective Statement. Share why you wanted to become a referee.
Lastly, clean up your social media!
You might be surprised to know that recruiters like to check out the social media pages of candidates to learn more about their characters.
It's easy to get lost in social media. We lose our inhibitions and tend to share opinions, images, and other forms of content that may present our ugly side.
If the recruiter gets an idea of who you are, he could be encouraged to put you on the shortlist of interviewees.
Use the Reverse-Chronological Format
The reverse-chronological format is highly recommended for your Referee resume because recruiters are used to it and the structure makes your information look more organized.
The format is called reverse-chronological because sections that include a time element are presented from the most recent or latest period before moving back.
For example, in the Work Experience section, you'll present your current or most recent employment before working your way back to your earliest experiences as a referee.
The structure of the reverse-chronological is as follows:
Contact Information
Objective Statement
Strengths
Work Experience
Education
Personal Information
Highlight Your Accomplishments as an Athlete
Many referees start out as athletes before becoming game officials. If you were an athlete before, include your accomplishments in your sport.
An accomplished athlete will tend to interest a recruiter more because it implies a better understanding of the sport itself.
Likewise, if the referee was highly-regarded as a champion athlete, he will get more respect from the players and the fans. He might have fewer problems dealing with irate players and fans.
Include Personal Information
You may have noticed that we included a Personal Information section as part of the structure of the reverse-chronological format.
Some people don't regard the Personal Information section as relevant. However, in a job where the intangibles play a key role in getting hired, coming up with the right Personal Information section might get you hired.
What should you include in your Personal Information section?
Sports that you play
Fitness activities that you do
Hobbies that interest you
These types of information will tell the recruiter that you are serious about your physical fitness which is very important as a referee. The hobbies that you share will give the recruiter a better idea of who you are as a person.
Referee Skills List
Just because you were an All-Star in your sport doesn't mean you're cut out to be a referee. Recruiters need to see specific skills in your resume to know for sure that you're the person for the job.
Make sure that your resume shows off these particular Referee skills:
Certifications/Licenses – After you've chosen the sport that you want to referee in, you have to be certified by that sport's governing body. You'll be required to take up classes about refereeing and pass exams before you get certified.

In some cases, you might be asked to get licensed by the overall governing body or by a professional regulation agency. Comply with all the certification and licensing requirements before applying for a referee job.

Attend Referee Clinics and Seminars – Build up your credibility by attending referee clinics and seminars. Make sure these events are sanctioned by the governing body of your sport.

A recruiter who sees that you put in the time to attend clinics and seminars will be convinced you're invested in your career as a referee.

Physical Fitness – You don't have to include a full-body picture of yourself in your resume. It goes without saying that a referee has to be in tip-top shape to withstand the physical demands of the job.

Again, this is why it's a good idea to include a Personal Information section. Tell the recruiter that in your spare time, you exercise and find ways to stay fit and healthy.

Excellent Communication – The whistle has been associated with refereeing. But you must have the ability to communicate your calls with more than the whistle.

Watch how the referees in the NFL explain their decision on why they called the play a first down or why the QB was guilty of intentional grounding. Sporting events are emotional activities.

The ability to articulate the call clearly while maintaining objectivity can become a challenge.

Ability to Objectively Render a Decision – The first important soft skill! Rules are subject to interpretation.

Think of a blocking foul in basketball that can easily be interpreted as a charging foul. Your call could make or break a game – and incite unruly behavior among players and the fans.

As a referee, you have to block out the noise and focus on making the best call possible.

Ability to Manage Stress – Another important soft skill is the ability to not let emotions get the best of you and wear you out.

Attend a sporting event and if the game is tight, the referee is often the target of catcalls and insults. Add to that the physicality of the job and you might find yourself stressed out all the time.

A good referee has the perspective to see through the emotions expressed by fans and players. He understands emotions spill out during games where wins and losses are at stake.
Referee Duties And Responsibilities For The Work Experience Section
The question "How well do you know your job?" will be answered by how you present your duties and responsibilities in the work experience section of your Referee resume.
What are the dos and don'ts of writing job descriptions for your work experience section?
Do…
Give specific details that identify your experience from one employer to the next.
Keep your job descriptions short and simple.
Write in a conversational tone.
Include career highlights.
Use the right verbs such as officiate, call, respond, decide, maintain, act, resolve, referee, enforce, review, coordinate, discuss, assess, perform, conduct, track, and monitor.
Don't…
Write generic-sounding job descriptions that read like they were copied and pasted from a website template.
Try to impress by using technical terms or jargon.
Write long and winding sentences that make no sense.
Don't include irrelevant work experience.
Here's a list of standard Referee duties and responsibilities:
Review the rules and regulations of the league.
Meet with the fellow referees officiating the game.
Discuss the rules and regulations with the team officials.
Enforce the rules of the game.
Request a review of a specific play if there are conflicting calls from the co-referees.
Review the play in question and render a decision.
Impose penalties as necessary.
Call fouls and other infractions.
Manage player conduct on the floor.
Resolve conflicts that arise from play on the floor.
Address complaints, questions, and concerns from officials in a professional manner.

You can use these job descriptions for your resume BUT make sure to tailor-fit them to your work experience.
Follow our aforementioned tips and you'll have a very engaging and enticing work experience section.
Entry-Level Referee Resume
If you have an entry-level Referee resume, don't worry because there are leagues and organizations that will hire first-timers.
In fact, you probably won't be the only first-timer. There could others who want to start a career as a Referee with the league you're applying to.
How can you beat them out for the job?
Use the Functional Format
Unlike the reverse-chronological, the functional format will shift the attention of the recruiter away from experience and toward your skills and qualifications. The structure of the functional format is as follows:
Contact Information
Objective Statement
Strengths
Education
Work Experience
Personal Information
Highlight Your Athletic Achievements
If you lack work experience, your achievements as an athlete may influence the recruiter to prioritize your resume. After all, if your name triggers recall with the fans, it might help improve attendance.
Include Work Experience as a Volunteer Referee
Sometimes players are asked to volunteer their services to referee league games. These events are still considered practical work experiences. It's still perfectly fine to include these experiences in your resume even if you did these before you got certified as a professional referee.
As a matter of fact, if the job offers are coming in slow, spend some time working as a volunteer Referee. The experience will keep your skills sharp and add more substance to your resume.
We are sorry that this post was not useful for you!
Let us improve this post!
Tell us how we can improve this post?