Physical Therapist Resume Sample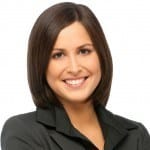 Gregory A. Holm
Address:   4574 Quince Street; Denver, CO
Phone:      (303) 789 4156
Email:      [email protected]
Current Job:   Physical Therapist; Altius Sports Performance Institute; Denver, CO
---
Objective
Licensed Physical Therapist in the state of Colorado; I have a BS Degree in Physiology and a Doctorate in Physical Therapy. Highly-experienced; I have amassed more than 10 years experience in Physical Therapy. My extensive experience and expertise make me the ideal candidate as a Physical Therapist for the UFC Performance Institute. For the last 5 years, I have worked and achieved phenomenal successes helping professional athletes recover from injuries and return to top form in their respective sport.
---
Skills
Licensed Physical Therapist by the State of Colorado

Doctorate in Physical Therapy – University of Colorado

Bachelor Degree in Physiology – University of Colorado

10+years experience in PT work

Worked with professional athletes for 5 years.

Strong observational skills

Great interpersonal skills

Physically fit
---
Work Experience
Physical Therapist; 2016 to Present
Altius Sports Performance Institute; Denver, CO.
Duties and Responsibilities
Altius Sports Performance Institute is a state of the art, high-tech, training and rehabilitation centre for professional athletes. Our clients include athletes from top-level professional organizations including popular MMA fighters and boxers.

Reviews patient history, health records, and initial findings by the facilities doctors.

Develops rehabilitation programs; exercise routines that are designed to gradually restore function, strength, and mobility.

Orients clients through the procedure; articulates the program as clearly as possible with the use of PowerPoint presentation, scale model, and actual demonstration of applied techniques.

Frequently evaluates improvement of patient's condition; makes changes to the program as necessary.

Prepares performance and progress reports for discussion with the doctors of the facility and those of the athlete's.
Physical Therapist; 2016 to 2016
Apex Athletics Rehabilitation Center; Denver, CO.
Duties and Responsibilities
Apex Athletics is a rehabilitation facility that caters to the needs of professional and amateur athletes as well as ordinary people who have suffered injuries which resulted in significant inactivity and restrictive movement.

Conducted tests on clients; tests include physical observation, instruction on key functional movement, X-rays and MRI as warranted by the case.

Prepared rehabilitation programs including exercise protocols for the purpose of restoring proper function in the injured area.

Presided over client treatments; on average 5 clients per day.

Frequently designated as a member of mobile PT group; our job is to accompany the client to ensure proper rehab protocols are carried out before, during, and after the performance.
Physical Therapist, 2012 to 2013
First Patient Clinic; Denver, CO.
Duties and Responsibilities
Designated at the clinic's Rehabilitation and Therapy Center; handled rehab programs for patients afflicted with debilitating conditions.

Regularly consulted with attending physician during the process of designing rehabilitation programs.

Discussed rehab program and oriented patients on therapy sessions; specifically, expectations on treatment and progression targets.

Provided consultation to patients who are in constant pain; worked to uplift spirits and encourage motivational attitude.

Upon request by a patient and with the approval of the clinic, conducted home visits and performed all rehab protocols.
---
Education
Doctorate Program
Physical Therapy
University of Colorado
Denver, CO
2015 to 2017
Bachelor of Science Degree
Physiology
University of Colorado
Denver, CO
1999 to 2015
High School
Thomas Jefferson High School
Denver, CO
1995 to 1999
---
Personal information
Status: Married with 2 children
Date of Birth: December 21, 1982
Hobbies include CrossFit, Pilates, Yoga
License/ Certifications:
Licensed Physical  Therapist – 2015

Passed National Physical Therapy Examination – 2015
Physical Therapist Skills List
Don't confuse a Physical Therapist with a Massage Therapist. Becoming a PT is like going to med school. You study fields related to medicine. Subjects like kinesiology and anatomy are standard. Likewise, you have to be very fit. You should also know how to work with patients. Your Physical Therapist skills list must be all-around.
Education. In a word, "extensive". The way to becoming a PT is through college. Get a science degree. In our sample resume for PT, it is Physiology. Biology is another good course. From there, get a Doctorate Degree in Physical Therapy. The school's PT program must be approved by CAPTE. This is the acronym for Commission in Accreditation for Physical Therapy Education. A Doctorate course takes 3 years. In addition, you will need to do an internship in a clinic or hospital.
License. You cannot practice as a PT without a license. Check the requirements of your state. For sure, you will have to take an exam. This is the NPTE. It is the National Physical Therapist Exam. The FSBPT is the agency that gives it. FSBPT stands for Federation of State Boards for Physical Therapy.
Other Requirements. Some states will ask you to take a law exam. Employers may ask you to submit police clearance. Keep in mind that you may have to update your PT education.
Certification. Certification is optional. However, some states may require it. The American Board of Physical Therapy Specialties (ABPTS) offers certification in 8 specializations. How to get certified? 2,000 hours of clinical work. Register in an APTA program. Finally, take the exam.
Physically Fit. You will be on your feet for several hours. Some procedures require strength. For example, assisting a body part complete movements. Rehab work can be tiring. You could be working with many patients in a day.
Great Interpersonal Skills. Treatment can be painful. Patients will be uncomfortable. It is not just a physical challenge. For the most part, it is also mental. As a PT, you help them get through it. Articulate the process to them. Let them know what to expect. Remind them of why it has to get done. You're like a coach. Sometimes talking a patient through it is good enough.
Physical Therapist Resume Objective
How do you write a good Physical Therapist resume objective? We have a simple approach.
First, read the job post. In our sample resume objective for PT, we started off with Paula's license. Get it out of the way. Let the employer know you are licensed. That's a big step forward. For sure, that will be requirement #1.
Next, list your training. We stated Paula's college and doctorate degree. These are 2 big pluses in the resume. Expertise is very important. Frame expertise with tenure. We followed up with Paula's 10-year experience as a PT.
Lastly, we shared her objective. This is to work with the UFC Performance Institute. To make this effective, you have to state your value proposition (VP). In other words, answer this question:
"Why should you hire me?"
Her VP is that she has worked with pro athletes for the last 5 years. She makes the claim that her work has helped them return to form. The company can easily check this claim out. Make sure you have the skills to back it up!
Physical Therapist Resume Format
The reverse chronological is standard if you have experience. Yes, Paula has a good tenure. Her PT resume format is chronological. However, we changed things up a bit.
Why is the chronological effective? There are a good number of reasons:
Easy to read for recruiters
Very organized
The recruiter can assess your current level of skill right away. This is because you start out with your latest employment.
Usually, the resume is set up this way:
Contact Information
Objective Statement
Skills
Work Experience
Education
Licenses
Personal Information
In our sample template for PT resume, we rearranged it as follows:
Contact Information
Objective Statement
Skills
Licenses
Work Experience
Education
Personal Information
We placed "Licenses" before "Experience". We did it this way to further highlight Paula's qualification as a PT. Notice how we added the fact she passed the NPTE exam?
Entry Level Physical Therapist Resume
As long as you have the expertise, don't worry if you have an entry-level PT resume. Remember, no one is complete without experience as a PT!
Indicate that you are licensed.
Like our sample resume for PT, show that you passed the state exam.
Include any internship. State the number of hours.
Highlight your doctorate and a college degree.
No college degree? How about associate? If so, put the course you took.
Include certification courses, if any.
Physical Therapist Resume Writing Tips
Don't take chances with careless mistakes. Strengthen your chances by reading our PT resume writing tips.
Include a Short Job Description – We did this in our sample work experience for PT resume. Paula gives a brief description of some of the companies she worked for. It's a great way to set up your tasks.
Use Bullet Points – PTs do a lot of work. Organize these into bullet points. This makes it easier for the recruiter to read about your skills.
Be Detailed – Did you design programs? What procedures did you do? How did you help patients? Share other interesting bits to differentiate your skill set.
We are sorry that this post was not useful for you!
Let us improve this post!
Tell us how we can improve this post?