Massage Therapist Resume Sample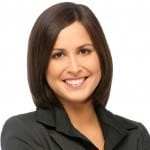 Hillary W. Grant
Address:            610 Duarte Road, Arcadia, Los Angeles, CA
Phone:              (626) 887 9647
Email:                [email protected]
Current Job:    Massage Therapist; High Roller Hotel and Casino, Las Vegas, NV.
---
Objective
California- licensed Massage Therapist; successfully passed Massage Therapy national exams administered by National Certification Board for Therapeutic Massage and Bodywork (NCBTMB) wants to become the new Massage Therapist for The Combine Athletic Performance Specialists. I am also certified in Shiatsu and Deep Tissue Massage. In my 8 years as a Massage Therapist, I have worked on both average people and competitive athletes. I conduct my craft in a professional manner and stay committed to helping my clients achieve good health through relaxation.
---
Skills
Licensed Massage Therapist by the State of California.

Successful examinee; National Certification Board for Therapeutic Massage and Bodywork (NCBTMB).

Certified in Shiatsu and Deep Tissue Massage.

Excellent understanding of Reflexology.

8 years experience as a Massage Therapist.

Dedicated to the art of massage.

Conducts work in a highly professional manner.

Excellent disposition; keeps clients relaxed.
License/ Certifications:
Licensed Massage Therapist – 2015

Passed NCBTMB National Exam – 2017

Certified Massage Therapist; Hands-On Healing Institute – 2017

Certified; Shiatsu Massage – 2017

Certified; Deep Tissue Massage – 2017
---
Work Experience
Massage Therapist; 2015 to Present
High Roller Hotel and Casino; Las Vegas, NV.
Responsibilities
Performs Shiatsu Massage and Pressure Point Massage with special attention on foot massage on hotel guests as per appointment.

Orients clients on the benefits of Massage Therapy.

Provides recommendations to clients on how to perform self-massage techniques at home for the purpose of reducing stress levels.

Teaches new massage therapists the latest techniques on Shiatsu, Deep-Tissue and Foot Massage.

Markets and promotes the hotel's different aromatherapy products from oils, scents, and lotions.
Massage Therapist; 2015 to 2015
Elite Level Sports Rehab Center; Los Angeles, CA.
Responsibilities
Provided Deep Tissue massage treatments to the company's roster of elite-level athletes/clients.

Assisted clients in performing their rehabilitation protocols.

Scheduled treatments for clients; on average, handled 4 clients per day.

Participated in the company's massage program whereby massage therapists were assigned to sports teams during road trips and provided rehabilitation and recovery solutions.

Oriented clients on how to perform massage techniques at home while promoting the company's proprietary products.
Massage Therapist, 2013 to 2015
HWG Massage Specialists; Los Angeles, CA.
Responsibilities
HWG Massage Specialists is my own massage therapy business; it offered home and office massage services. We specialized in Shiatsu, Deep Tissue, and Foot Massage. I employed five (5) massage therapists.

Signed up corporate accounts for office massage services; setup massage chair and assigned two (2) massage therapists for every corporate client.

Recruited, evaluated, selected, and trained massage therapists.

Conducted marketing and promotional activities through online and traditional channels.

Kept track of finances; prepared cash flow and projected income statement, introduced an incentive program for massage therapists.
---
Education
Massage Therapy Training/ Certification Program
Hands-On Healing
Los Angeles, CA
2013 to 2015
Associate Degree
American Career College
Business Administration
Los Angeles, CA.
2012 to 2013
High School
Venice High School
Los Angeles, CA
2016 to 2017
---
Personal information
Status: Married with 2 children
Date of Birth: May 9, 1988
Hobbies include Yoga, poetry and biking.
Massage Therapist Skills List

Career opportunities are growing for massage therapists. Companies are also discovering its benefits. Today, there are offices that offer employees massages at work! You can work either full-time or part-time. How do you get the job or clients? Your Massage Therapist skills list should show the following details:
Education.It will be a big plus if have a degree in Physical Therapy. However, higher education is not a requirement. The important thing is to be trained as a Massage Therapist. There are schools that offer training in Massage Therapy. These courses involve 500 hours of classroom and clinical work. Coursework ranges from anatomy to work ethics. Classroom work includes hands-on training. Those who want to be self-employed have to take up business courses.
National Exam.Once you have received your training diploma, you can take the national exam for massage therapy. Find out the name of the accredited agency in your area. In our sample resume for Massage Therapist, the agency is the Massage and Bodywork Licensing Examination (MBLEx). The exam is taken through the National Certification Board for Therapeutic Massage and Bodywork (NCBTMB).
State Licensure.After passing the national exam, you can now apply for a license to practice in your state. Procedures may vary from state- to- state. Check with your local government to be sure. You may be asked to get liability insurance. There are also strict guidelines on how to display your license at work.
Certifications.There are different forms of massage. Most popular forms are Shiatsu, Swedish, and Deep Tissue. You may want to specialize in one or all of them. In order to be certified, you must undergo training. It may take a while but it is important because the techniques are different.
Physically- Fit.Massage Therapy can be hard, physical work. You might spend one to two hours per client. It's not just your hands that may get tired. In Shiatsu, for example, your body must be positioned in a certain way to make application of force easier. Deep Tissue massage which is preferred by athletes, is physically demanding. On some days, you might take on 4 to 6 clients.
Pleasant Disposition.You should have the personality which can calm people down. Remember, many come to you to help relieve stress. It will be good if you can show empathy to your clients. Generally, being a good conversationalist helps.
Massage Therapist Resume Objective
Use your Massage Therapist resume objective to tell the client or employer what you can do. However, always clear the air by stating that you are licensed to practice.
In our sample resume objective for Massage Therapist, we led off with Hillary's state license and certification. This puts the client or employer at ease. Next, review the job post.
What skills are needed? Take note of the details. If you have these skills, indicate them in your objective statement. State if you are certified in certain forms of massage. If you have tenure, it will be to your advantage to add this to your resume objective.
Lastly, indicate at least 3 attributes that best describe your approach to work. Clients want to get an idea of your personality.
Massage Therapist Resume Format
Is experience important? Yes, but in this profession, you have to be certified and licensed for the job. In such a highly- specialized field, we recommend the functional for your Massage Therapist resume format.
With the functional format, you drive attention to your hard skills. In particular, on your training and expertise. It will let the client know that you are state-licensed. The functional will also highlight certifications in other forms of massage.
In our sample resume format for Massage Therapist, we arranged the sections as follows:
Contact Information
Objective Statement
Skills
Certifications/License
Work Experience
Education
Personal Information
You have the option to use the reverse chronological which puts the focus on your experience. This will work to your advantage if your experience is particularly extensive.
A Massage Therapist's hands are the tools of the trade. They become more sensitive and effective over the years. If you have close to 10 years experience, you should consider the reverse chronological format. The sections will be arranged in this manner:
Contact Information
Objective Statement
Skills
Work Experience
Education
License
Certifications
Personal Information
With the reverse chronological, start out with your most recent experience then work your way back.
Entry Level Massage Therapist Resume
As long as you are licensed, you can start a career with an entry-level Massage Therapist resume.
Like we stated in the previous section, use the functional format. This will shift attention from lack of experience and toward your skills. If you haven't had much luck, consider additional certifications.
If you don't have much experience, volunteer your services. You can offer massage therapy to the local community. There are medical outreach teams that need massage therapists to treat the elderly and those with chronic pain.
Massage Therapist Resume Writing Tips
Don't be stressed out with your career! Read our Massage Therapist resume writing tips to have a good shot at getting the job.
Be Detailed. When stating your license and certifications, be detailed. Give the full name of the governing body or agency. This shows the client you are not hiding anything. Clients would want to know if you are really licensed.
Focus on a Niche. Being good in different forms will be an advantage. However, it might be better to focus on a niche. You will draw in people who are looking for those specific services. For example, massage for pregnant women is a fast-growing niche you may want to consider
We are sorry that this post was not useful for you!
Let us improve this post!
Tell us how we can improve this post?