Therapist Resume Sample
Wilson B. Hanks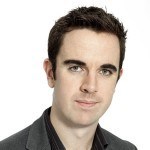 Address: 7485 Kimberly Drive, Auburn, AL
Phone: (334) 874 6341
Email: [email protected]
Current Job: Therapist; CDN Behavioral Clinic, Auburn, AL
Objective Statement
Professionally-licensed Therapist with 7 years of work experience specializing in Behavioral Psychology is interested in the position of Behavioral Therapist. I have managed patient cases ranging from OCD, manic depression, ADHD, substance abuse, and criminal/violent tendencies. Your clinic specializes in these types of cases and this gives me confidence that I best fit the position.
Strengths/Special Skills
Bachelor's Degree in Psychology
Knowledgeable in computers and other forms of technology
Excellent communication skills
Empathy toward patients
Effective critical thinking skills
Professional Licence/Certifications:
Licensed Therapist in the state of Alabama; 2012.
Seminars/Workshops Attended:
Discussion on Cognitive Therapy; 2019
Trends in Behavioral Therapy 2019
The Role of Technology in Behavioral Therapy; 2018
New Methods in Exposure Therapy; 2017
Non-Medical Treatments for Cases of OCD and Substance Abuse; 2016
Work Experience
Behavioral Therapist – 2015 to Present
CDN Behavioral Clinic; Auburn, AL
Responsibilities:
Conduct preliminary interviews with patients.
Review case files on the clinic's patients.
Study the history of behaviors as described by the patient.
Interview people of interest including family, friends, and work associates to get a different perspective of the patient and to answer persistent questions from the case history.
Conduct research on the specific condition; investigate if the patient had undergone medication and other forms of non-psychiatric treatments.
Develop courses of action that are non-medical in nature.
Orient the patient on the treatment procedure and its key objectives.
Assist the patient in the course of the treatment.
Track, monitor, and record the progress of the patient.
Develop alternative courses of action if present methods are not yielding the desired results.
Schedule regular sessions with the patient as needed.
Behavioral Therapist – 2013 to 2015
Winehouse Manufacturing; Auburn, AL
Responsibilities
Winehouse Manufacturing is a company that produces semiconductors for export to Asian countries. The rate of depression and violent activity among workers is very high. The company has a very high rate of attrition.
As the in-house Therapist, it is my job to address and find a resolution to the mental and emotional issues of the workers as these problems affect productivity.
Provide counseling services to employees.
Conduct investigations into matters as necessary.
Preside over adjudication sessions with employees.
Develop programs tasked to lower attrition levels.
Proposal to reduce shifts to 4 hours per day per employee increased productivity by 11% and lowered attrition levels by 34%.
Education
College
Bachelor's Degree
Psychology
Auburn University
Auburn, AL
2007 to 2011
High School
Homewood High School
Homewood, AL
2003 to 2007
How To Write A Good Therapist Resume
As a Therapist, patients will be disclosing personal issues to you. The advice you give and the treatments you recommend will be relied upon to nurse the patient back to full mental and emotional health. A good Therapist resume is one that will convince the clinic that you can be entrusted with confidential information and give advice that delivers results.
Highlight Your Qualifications
If you don't have these qualifications, chances are your resume will end up in the filing cabinet:
Bachelor's Degree in Psychology or any Science/Medical-related field.
2,000 to 4,000 hours of supervised clinical experience.
Professional license to practice as a Therapist in the state.
In some cases, the clinic may prefer candidates with a Master's Degree in Therapy or Psychology. Review the job ad to be sure of the qualifications for the position.
Use the Combination Format
The Combination format combines the key features of the reverse-chronological and functional formats.
The information on Work Experience and Education is presented in reverse-chronological order or starting from the most recent and moving back to the earliest experience.
However, the sections of the resume are presented using the functional format:
Contact Information
Objective Statement
Strengths
Certifications/Licenses
Education
Seminars
Work Experience
The reason for this is to put your technical and fundamental qualifications in front and center. In Therapy work, there is a great deal of emphasis on your qualification to dole out advice and recommend non-pharmaceutical treatment protocols.
Share Your Story
Use the Objective Statement to share your story with the recruiter. Why did you want to become a Therapist? What were your motivations? Your answers may help the recruiter understand why you are the best candidate for the position.
Let's go back to our sample objective statement for a Therapist:
"Therapist with 5 years of experience is interested in joining your clinic and help patients recover from substance abuse. As someone who has not only acquired all the necessary qualifications to become a Therapist but also lived through the same experiences for 3 years, I believe I am the candidate who's most qualified for the job."
Right there, the job applicant has created a powerful alignment with the patients of the clinic.
Professionalize Your Resume
A recruiter will not spend more than a few seconds with your resume. Therefore, what's important is that it's easy to read and follow.
Here are 6 tips on how to write a professional-looking resume:
Organize your information with bullet-points.
Use accepted font styles such as Calibri, Cambria, Arial, and Helvetica.
Use a font size that makes your words and sentences easy to read.
Keep your sentences and paragraphs short.
Don't include irrelevant information.
Write in a conversational manner; avoid using technical jargon.
Therapist Skills List
There are good Therapists – the ones who get results for their patients. What makes them more effective than others? There is more to becoming a good Therapist than just having a license to practice.
What skills are recruiters looking for in your Therapist resume?
Proof of Competence
No question, recruiters want to make sure all candidates for the position have received the proper training for Therapists.
As discussed earlier, you should have acquired the appropriate degree including the required OJT for clinical hours and of course, be licensed as a professional Therapist.
The clinic also prefers candidates who have additional hard or technical skills such as:
Knowledge of computers; software specific to the profession – For example, Sunwave EMR (medical records), TherapyNotes (patient scheduling/medical billing), and InSynch Healthcare Solutions (Healthcare regulations compliance).
Administrative Skills – You should know how to organize your schedules, appointments with patients, and meetings with key people in the industry.
Business Knowledge – Despite your willingness to help people overcome mental and emotional issues, the clinic is still a business. It has to generate revenues from your services.
You must know how to manage your time with patients, practice good client support services, and frequently network to get more clients for the clinic.
The Ideal Personality
Ironically, in a field that deals with personality behavior, it may come down to the candidate who best exhibits the ideal personality for the job.
Therapy work is not an easy job. It takes a special person to manage the different levels of emotion that he goes through with patients on a daily basis.
For this reason, clinics are focused on hiring the Therapist with the right soft skills – the personality traits that are best suited for this type of work.
What soft skills would these be?
Empathy – 100% this is number one on the list; you can't give good advice if you can't understand or put yourself in the situation that the patient is in.
Acute Listening Skills – The clues to the best remedy for the patient's condition is in the details. A good Therapist should be an intent listener and is able to note down the key details in the patient's story.
Professionalism – In a job where emotions are shared, it's easy to create relationships some of which may not be professional in nature. Regardless of how you feel toward the patient, you must remain professional at all times and simply view the person as the client.
Critical Thinking – Sometimes the theories you learned at the university won't work. You'll need to flex your creative muscles; work through your notes to arrive at diagnosis then, come up with a treatment process that may combine a few theories and experiences here and there.
Communication Skills – We discussed the importance of having acute listening skills. Since communication goes both ways, the second avenue is having the ability to articulate ideas to your patient.
Acute listening skills combined with being articulate creates an effective feedback cycle and allows you to keep track of your patient's progress.
Therapist Duties And Responsibilities For The Work Experience Section
How well do you know the job of a Therapist? The recruiter will find the answer to this question by reading your descriptions of your duties and responsibilities in the work experience section.
If you've had multiple employers, the duties and responsibilities will be similar. Avoid the lure of complacency by writing your job descriptions as if they were copied and pasted from one employment experience to another.
For the recruiter, copying and pasting job descriptions shows a lack of responsibility, creativity, and passion. Surely, there were differences in what you did in Clinic A compared to Clinic B.
You can establish differentiation simply by putting in the details.
Here's an example of a job description that's clearly different from those we put in our Therapist Resume Sample:
Designated Behavioral Therapist; met with patients who consulted about conditions ranging from depression, OCD, and substance abuse.
Conduct preliminary research on the patient and the condition prior to the initial meeting.
Prepare a list of questions pertaining to the patient's condition.
Study the notes and transcriptions from the sessions.
Perform more in-depth investigation into the case of the patient by interviewing specific people including but not limited to family and friends.
Develop non-medical procedures such as exposure therapy to help the patient overcome the mental or emotional issues.
Provide guidance to patients as they go through the procedures.
Achieve a 91% success rate with the clinic's patients; no recurrence of behaviors or similar patterns.
If applicable, share the results you had with your patients. It will certainly encourage the recruiter to hire you.
Entry Level Therapist Resume
It's perfectly fine to have an entry-level Therapist resume as long as you meet the qualifications as summarized in the section "How To Write A Good Therapist Resume".
The question now is how to get ahead of the other applicants who also have entry-level resumes.
Here are 3 tips you can consider for your entry-level Therapist resume:
State Your Qualifications Right Away
If you successfully acquired your professional license as a Therapist, mention this in the Contact Information section so that the recruiter can see it right away.
Emphasize OJT and Volunteer Work
In many states, you cannot apply for a professional license unless you have put in at least 2 years of work experience. The differentiator could be the other forms of experience you received while working for your license.
If you had undergone OJT or volunteer work, these are good examples of unpaid work experience. It shows your willingness to gain experience in favor or monetary compensation.
Be Selective
To improve your chances of getting the job, apply to positions that specifically request for entry-level candidates only. For sure, your resume will be considered as long as you have the key qualifications.
It pays to be patient when you're looking toward a career as a Therapist. If you want to vie for the higher-paying jobs, it might be wise putting off a few years so you can work on your Master's Degree.
We are sorry that this post was not useful for you!
Let us improve this post!
Tell us how we can improve this post?