Caregiver Resume Sample
Rose F. San Pedro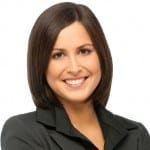 Address:            2356 Flint Ave, Detroit, MI.  
Phone:                (248) 845-6217
Email:                 [email protected]
Current job:     Caregiver; Arcadia Home Care, Detroit, MI
---
Objective
Customer-focused and dedicated to providing the best healthcare and service to the elderly and those in need of top-level medical and rehabilitation expertise.
---
Skills
10+ years experience as Caregiver

Associate Degree, Medical Technology

AACE Certified; Basic Caregiving

AACE Certified; Family Caregiving Master Planning

Certified; First-Aid and CPR

Bilingual; Filipino

Physically Fit

Excellent communication skills

Patient-oriented

Pleasing personality

Excellent disposition

Very detailed and meticulous

Highly organized

Punctual
---
Work Experience
Caregiver, 2016 to Present
Arcadia Home Care; Detroit, MI
Duties and Responsibilities
Prepares Patient Care Plans

Assesses and evaluates patient's needs and medical condition

Keeps track of medication schedule

Conducts patient exercises

Assist the patient in day-to-day basic functions

Prepares patient's meals according to meal plan

Performs house chores to make house clean, safe and liveable

Maintains records and files of patient's orders and prescriptions

Assists in moving or transporting the patient

Monitor progress of the patient

Provides companionship

Prepares necessary reports
Caregiver, 2016-2016
Home Health Care; Detroit, MI
Duties and Responsibilities
Evaluates patient's medical condition on a daily basis

Prepares all medications for the day

Reviews patient daily activities

Assists patient in exercises

Performs errands such as groceries and laundry

Communicates with doctors and nurses

Assists patient in daily functions

Keeps house clean and orderly

Maintains patient records

Provides companionship
Caregiver, 2016 – 2016
MMC Home Care Specialists; Detroit, MI
Duties and Responsibilities
Goes through the patient daily checklist

Evaluates patient's medical condition on a daily basis

Prepares all medications for the day

Assists patient in exercises

Communicates with patient's doctors

Performs errands such as groceries and laundry

Assists patient in daily functions

Keeps house clean and orderly

Maintains patient records

Provides companionship
---
Education
Oakland Community College
Associate Degree, Medical Technology
Detroit, MI
2017-2016; 3.8 GPA
South Eastern High School
High School Diploma
Detroit, MI
1998-2017, 3.4 GPA
---
Courses
AACE Certified; Basic Caregiving

AACE Certified; Family Caregiving Master Planning

Certified, First Aid and CPR

MS Office
---
Personal information
Married, 3 children

DOB 01/07/85

Hobbies include cooking, reading, art
What to Write in a Caregiver Resume Objective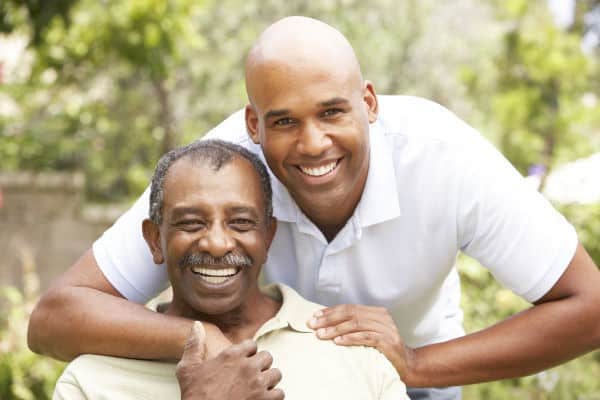 For many families, a Caregiver is a godsend. It is difficult for children to give proper care for their parents not because they don't want to but because they do not have the expertise and medical training.
Contrary to popular analogy, taking care of parents in their elderly years is not the same as taking care of newly born babies. There are chronic ailments and pre-existing conditions that need to be addressed. Caregivers have the proper training to give the elderly the best care possible.
But it's not just the elderly who need Caregiver assistance. Those who are incapacitated due to illness, injury or pre-conditions also need professional Caregiver help.
For many patients, it's not the medical or technical aspect that they value most. It's the emotional and spiritual support. Children will always mean well but they can be conflicted when it comes to taking care of their parents. It is difficult for children to remain objective when they are emotionally invested in the patient. Thus, relationships suffer under the stress.
Caregivers have the experience to balance out the responsibilities of extending health care and companionship.
In your Caregiver resume objective, you must highlight your dedication and commitment to the health and well-being of the patient. You are basically assuming the role of the patient's loved ones in providing love and care for their parents and other important people.
What to Write in a Caregiver Resume Skills Section
A Caregiver has to well-trained and highly proficient in providing health care to patients. He or she must have the knowledge and expertise to handle health crisis situations should they arise. It is a very stressful job where conditions could change from stable to frenetic within a matter of hours.
Here are some of the qualifications that you need to indicate in your Caregiver resume skills section:
Educational attainment; a college degree is a plus but not required. There are many people who became successful and in-demand Caregivers with a high school diploma. You should provide your potential employer with a copy of your GED score.
Certifications; it would definitely be an assurance to your prospective employer if you could present certifications in training that are relevant to the caregiving profession. There are health care agencies that provide caregiving seminars or courses that average 40 to 80 hours.
Clearances; for many prospective employers, becoming their Caregiver is mostly a trust issue. Over the years the profession has been tainted by unscrupulous individuals who take advantage of their patient's condition. It would help your application if you could indicate you've been cleared by law agencies and have no criminal history. Then attach certified true copies of your clearance.
Knowledgeable about medications.
Trained in First Aid and CPR.
Familiar with patient symptoms.
Observant and cognizant in changes in patient conditions.
Ability to manage stressful situations.
Exhibits a great deal of patience.
Highly- organized; knows how to file and document patient records.
Positive disposition; the elderly or those in dire medical conditions can be chronically depressed. You should have the ability to swing their negative attitude into positive energy and a feeling of hope.
Great communication skills.
Ability to build rapport.
Flexible with work schedules; this is a huge challenge to overcome for caregivers who have their own families to attend to. But you must be open to the possibility of having shifts in scheduling as patients' needs can change without warning. The elderly need guidance especially at night.
Physically fit; you will be doing a lot of lifting and carrying especially if the patient is not mobile. Plus the hours can be long and arduous.
Pleasant personality; most of the time the patient would want to engage you in conversation. You should be able to manage a good conversation and provide great companionship for the patient.
To become an effective Caregiver you must not only possess the requisite technical, fundamental and medical skills. Most of all, you must have the personality and disposition to provide honest, sincere and compassionate care for the patient.
What to Write and Not to Write in the Caregiver Resume Experience Section
Although the scope of work and responsibilities of a Caregiver hardly changes, most prospective employers view the value of your experience in terms of time spent with people.
Caregivers just like nurses spend time and meet new patients every day. Each person is a unique individual with different conditions and their own distinct personality. Of course, you will always have patients who are very difficult and those who are afflicted with conditions that make your job even more challenging.
Caregivers who are able to rack up the numbers in terms of numbers of patients handled are stronger emotionally and can manage the stresses of the job better. This is why you should indicate all the experiences you've had in taking care of other people.
Even if you've "freelanced" your services to friends, families, and referrals, this would greatly support your qualification as a Caregiver.
Write down in detail all the responsibilities and tasks you were asked to cover as a Caregiver. Even if these are hardly differentiated, it will boost your credibility and proficiency in the many areas of Caregiver work.
You can indicate your other work experiences in the resume, but if these have no relevance to caregiving work then there is no need to go into detail.
We are confident that if you use our Caregiver resume sample and advice on the objective, skills and experience sections, your application would win the trust and faith of your prospective employer.