Military Resume Sample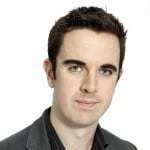 John G. Wilson
Address:           1267 Highway Hills, Oakland, CA
Phone:              (510) 343-4568
Email:              [email protected]
Current job:  Cyber Operations Specialist (17C); Fort Hood, Texas
---
Objective
Dedicated US Army Cyber Operations Specialist (17C), seeking IT head position at Orion Tech.  Well prepared to tackle challenges in the corporate world.  Backed with 10 years of extensive training in Information Technology and Cyber operations to combat threats posed by adversaries in the cyberspace.
---
Skills
Well versed in defensive and offensive cyberspace operations
Excellent troubleshooter with 10 years of experience in Information Technology and cybersecurity systems.

Eager to learn new IT concepts and cybersecurity systems.

Proven expertise in fixing hardware, software, and communications glitches.

Recipient of Super Sapper Award in 2015 for exemplary display of leadership

Consistent high ranking performance in individual and team evaluation

Focused and capable of making quick decisions in tense situations

Highly motivated

Physically and mentally fit to perform under pressure

Team player
Additional Skills:
Certification on CCNA Security (Cisco Certified Network Associate)

Certification on CCNP Security (Cisco Certified Network Professional)

Certification on CCNA Routing and Switching (Cisco Certified Network Associate)

Multilingual: Fluent in English, proficient in Nihongoand conversational in Okinawan.
---
Work Experience
Cyber Operations Specialist (17C) – 2017 to present
Fort Hood, Texas
Duties and Responsibilities
Executes defensive and offensive cyberspace operations.

In charge of cyber intelligence and surveillance on specific networks.

Handles basic digital forensic data analysis and software threat analysis.

Assists in the recruitment and selection of new personnel.

Conducts training and orientation on new IT systems.

Analyzes information in the cyberspace domain

Supervises a team that conducts defensive and offensive cyberspace operations.

Plans and executes actions to neutralize cyberspace threats.

Supervises a team responsible for protecting data and networks from adversaries.
Information Technology Specialist (25B) – 2015 to 2015
Torii Station, US Army Base, Okinawa, Japan
Duties and Responsibilities
Planned and designed tracking system for surveillance equipment.

Maintained security networks and software.

Tested and edited security programs.

Mentored new recruits to Control and Command center.

Authored guidelines on IT Security.

Audited IT frameworks and systems.

Provided recommendations and courses of action on potential cyber security threats,
Signal Intelligence Analyst (35N) – 2016 – 2015
Torii Station, US Army Base Okinawa Japan
Duties and Responsibilities
Maintained databases and updated analytical tools

Analyzed intercepted messages.

Prepared technical and tactical reports.

Discussed findings and recommendations to top level officers.

Supervised strategic placement and safe recovery of surveillance systems.

Assisted in the recruitment and selection of new personnel.

Conducted training and orientation seminars on new IT systems.
---
Education
Military Training:
Cyberspace Operations Advance Individual Training Phase 1
Completed in 2017 at Corry Station, FL
Cyberspace Operations Advance Individual Training Phase 2
Completed in 2017 at Fort Gordon, GA
Signal Intelligence Advance Individual Training completed in 2017
Completed in 2017 at Signal Corps School
Oakland Military Institute
High School Diploma
Oakland, CA
2016 – 2017; GPA 3.5
---
Personal information
Married with 1 child
Date of birth:  2/5/1986
Hobbies include rock climbing, kayaking, trail running
Resume Writing Tips for a Military job position
Your resume can make or break your chance of getting hired, so you need to give it much thought for it to be effective. Review our Military resume sample to have an idea of how and what to write.  Looking for a job can be stressful but with your military background, you should be able to handle this mission with tactical precision!
As we stated earlier, you have to identify the type of job that you want to secure after you leave the service. Once you have done this, write down all the technical and fundamental skills and competencies you acquired during military service. Figure out which ones are relevant to the job you want to apply for.
In our Military resume sample, John G. Wilson's background is in Cyber Security. We can assume Mr. Wilson would want to apply in an IT position that specializes in cybersecurity. Presumably, Mr. Wilson can work for a bank, a telecommunications company or a government intelligence agency.
You should also use the appropriate action words or verbs to describe your responsibilities. In our Military resume example, we used verbs such as:
Planned

Executed

Analyzed

Supervised

Prepared

Tested

Maintained

Mentored
These are powerful keywords that are closely associated with those in the military service.
What to Write in a Military Resume Objective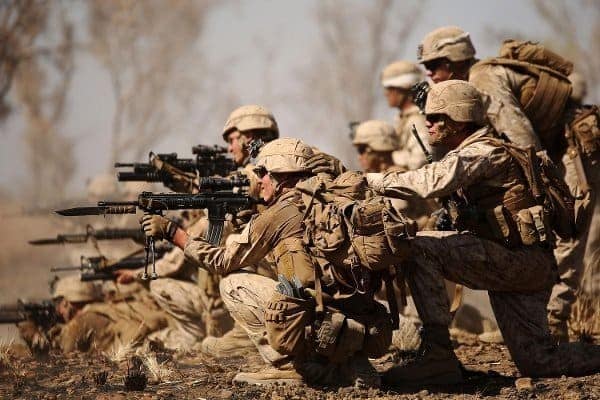 The Hiring Manager would right away like to know your specialization in the military service so he or she can determine if this is relevant to the job position. As we said, people from the military are known for their solid work attitude. Framing your Military resume objective with a soft skill such as "Dedicated" will further drive home this point to the Hiring Manager.
You should indicate your level of tenure in the military. Experience is very important because not all military personnel enter the service with a college degree. The learning comes from a combination of classroom sessions, hands- on practical application and oftentimes, actual field work.
What to Write in a Military Resume Skills Section
After your captivating objective statement, the next stop will be the skills section. The content must be well written and formatted so the hiring manager will get fixated on your Military resume.  
Educational Attainment;

with regard to your educational background, start with your highest educational attainment. In the Army, qualified students have access to education benefits. Personnel who do not have college degrees can be awarded scholarships based on merit full-tuition. Include licenses, awards and special training course you have received.

 

Certification;career advancement in the military is possible if you undergo trainings under accredited facilities and get certified. Certifications are proof that you have taken the initiative to improve your skills and prepare for a career outside the military.

 

Additional Skills;

prepare well for your transition to civilian life.  Sign up for courses that can supplement everything you learned while on active duty.  Companies look for people who keep moving forward and not allow their knowledge to stagnate. In our Military Resume Sample, we included information on skills in this section that are geared towards the role the applicant is eyeing in the company.

 

Associations;

are you a member of any association that is in line with the field you are eyeing to work in? It is important to name all the organizations you signed up with. Membership in an accredited association is a plus factor because it indicates that you are aligned with established values, guidelines and best practices in the industry.

 

Administrative Skills;

having knowledge on basic office skills is a must if you want a smooth transition to civilian life. In the military, you are usually asked to manage a number of administrative skills such as filing, managing schedules, preparing reports, taking calls and managing communication.

 

People Skills;

hiring managers would want to know how you would adjust from working in a military environment to one peopled with civilians. The transition could be a challenge for some, but having people- skills shows the ability to adapt to a change in environment.
In the skills section, highlight the strengths that you developed while in the military service. Examples of these are precision, strict adherence to rules and structure, flawless execution, grace under pressure and a good sense of leadership are qualities that will certainly attract hiring managers.
Refrain from using military jargons so the reader won't be lost in translation. Remember that you are re-entering the civilian world so use relatable words.
It will help to note down all the skills that can be useful to the company you are applying to. For example, write about your extensive knowledge on Database management and latest IT programs/software when you are aiming to get into an IT company.    
Showcase your Accounting or Bookkeeping background when you are seeking a position in the company's finance department or tactical training when you want to be hired in a private security force.  Remember to align your strengths with the job requirements posted by the company.
Military Job Seeking Tips
You will feel more at ease when you are well prepared for your transition from military to civilian life.  Begin your job hunt prior to EAS (End of Service).  Start early and do not wait until you're 30 days out before making a move. Attend Transitional Assistance program (TAP) 3-day workshop. You will be oriented on career explorations, job search strategies and resume preparation.
Find Military- Friendly Employers

. Companies such as Procter & Gamble, Home Depot and General Electric are active in hiring people from the military.

Reach Out to Former Military Officers.

They might be able to find you potential employers, provide strong references or mentor you on how to adjust to the new work environment.

Start Networking.

Get in touch with recruiters like the

LucasGroup

and

BradleyMorris

. They specialize in finding suitable jobs for military personnel in top companies.
Looking for a job is a daunting endeavour but with proper planning and careful execution, you will be able to launch a career successfully. Remember, you've been through tougher situations in the military! Getting a job in the civilian world does not require high-tech military weapons. All you need is a high-powered resume. 
We are sorry that this post was not useful for you!
Let us improve this post!
Tell us how we can improve this post?