Federal Resume Sample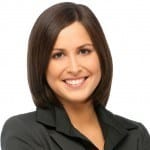 Gloria A. Winslow
Address :       12 Rogers Lane, Poquoson, Fairfax, VA.
Phone :          (701) 323 6478
Email :           [email protected]
SSS No. :        4776 (last four digits)
Current Job : Executive Secretary; Office of the President, Veterans Memorial Bank, Fairfax,
VA.
---
Objective
Highly-organized, multi-skilled and hard working with more than 8 years experience as an Executive Secretary with federal and local government agencies and institutions is seeking to find opportunity with the State Department – Office of the Secretary of State. Multi-lingual; native English and has presently achieved Level 9 in Spanish and Level 7 in Chinese. Highly proficient in various computer programs: MS Office, Asana, WebEx and ZenDesk. Excellent communicator; experienced in preparing reports, project studies and correspondence.
---
Skills
Bachelor Degree – BA Communication
8+ years experience as Secretary; 4 years in executive capacity.
Multi-lingual: English, Spanish (Level 9) and Chinese (Level 7).
Computer literate: MS Office, Asana, WebEx and ZenDesk.
Multi-skilled: Email filtering, calendar management, correspondence, content writing, preparation of reports and business transcription.
Excellent communication skills.
Disciplined: Punctual and conducts work under the highest levels of professionalism.
Trustworthy.
---
Work Experience
Executive Secretary; 2016 to Present
Office of the President, Veterans Memorial Bank, Fairfax, VA.
Work Hours per week: 40
Annual Salary: $55,000
Duties and Responsibilities
Reports directly to the President of VMB, Mr. Cornell A. Hawthorne III.
Organizes the weekly calendar of the President.
Screens all appointments and calls to the office.
Represents the President in meetings with various departments and associates.
Manages communication with different departments including remote staff via online channels.
Conducts research on key issues for the purpose of preparing reports and bases for policy-making.
Attends to the prompt payment of all payables incurred by the office of the President.
Assigned to oversee the monthly cash disbursement fund and petty cash fund of the office.
Secretary, 2012 to 2013
Department of the State of Virginia (Educational and Cultural Affairs), Fairfax, VA
Work Hours per week: 40
Annual Salary: $48,000
Duties and Responsibilities
Reported directly to the Governor of Virginia; Hon. Samuel L. Lawson.
Filtered emails and prepared quick correspondence upon instruction or as warranted.
Attended to all guest inquiries and requests.
Transcribed all legal files from audio to text.
Prepared reports for presentation purposes.
Conducted translation work on Spanish and Chinese communication.
Personal Assistant, 2015 to 2017
Rand and Murdock Law Office, Fairfax, VA.
Assisted the law office during preparations for litigation, depositions, interviews and interrogations.
Conducted legal research pertinent to every assigned case.
Attended to all witnesses; helped them prepare for depositions and hearings.
Performed transcription work; converted audio files into text files.
Interviewed and translated associates and witnesses who were of Hispanic or Chinese in descent.
---
Education
College
College of William and Mary
Bachelor of Arts, Communications
Williamsburg, VA
2015 to 2016
Westminster High School
High School Diploma
Annandale, VA
1999 – 2015
Courses:
Foreign Language; Level 9 – Spanish
Foreign Language; Level 7- Chinese
Transcription – Legal and Business
---
Personal information
Single
Date of Birth – 27 August 1986
Hobbies include Pilates, swimming and trail biking
Federal Resume Skills List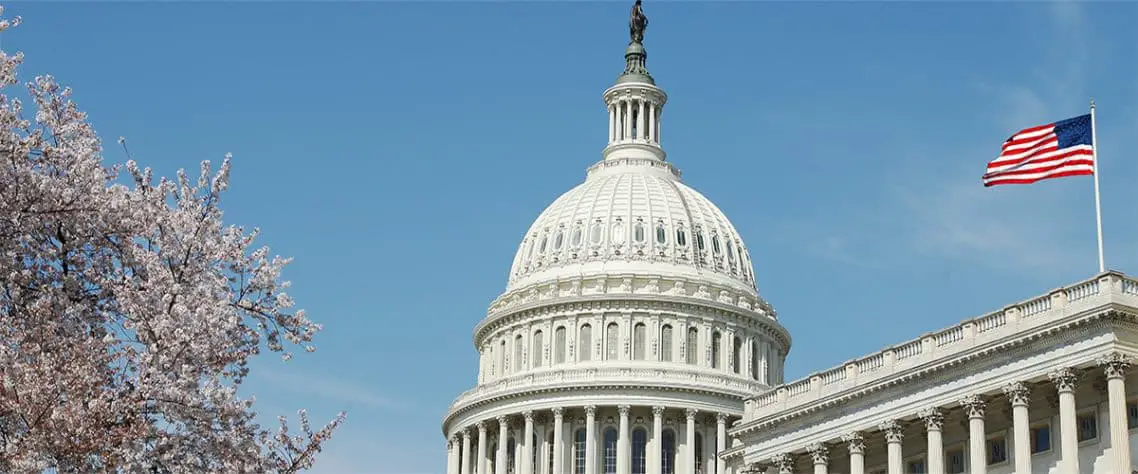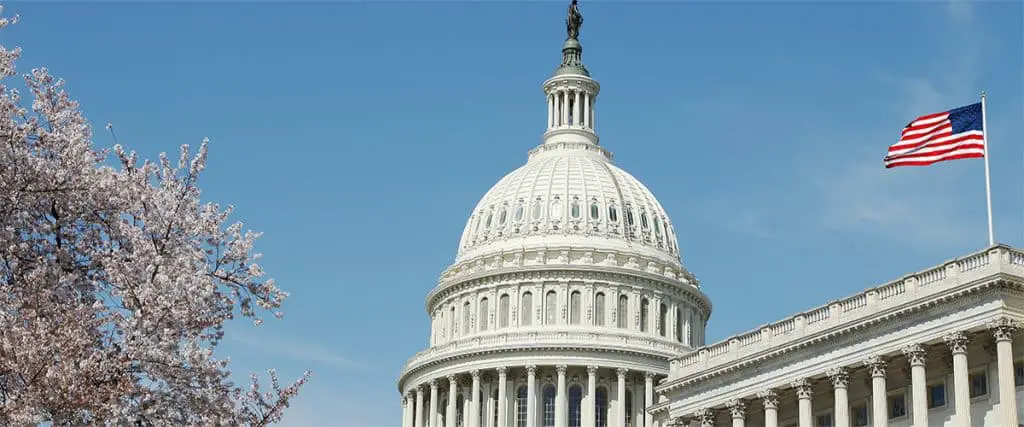 The qualifications in your Federal skills list will depend on the job you plan to apply for. The Federal government posts hundreds and thousands of jobs every day. It will also list the type of skills needed per job
Specifically, the skills required are determined by the federal government's personnel department. For example, in the United States, it is the U.S. Office of Personnel Management (USOPM) that sets the minimum qualifications per open position.
In our resume example for Federal job, the candidate plans to apply for an open position for an Executive Secretary in the State Department. When working for a government office, you need to show top-level skills because this will be very competitive.
Education

Again, the educational requirement for the available Federal job would depend on the government. However, it would be safe to assume that having a college or associate degree is preferable. In some cases, the agency may require higher educational attainment.

Certification

Typical of some jobs, the ideal candidate may need to get certified for required skills. In our example of a resume for a Federal job, our candidate Gloria has certification for languages and transcription. Having proof of competency in a discipline will always give you advantages.

Special Skills

The government may prioritize people with special skill sets. These are skills that cover specific demands of the job. Other than language and transcription, Gloria also indicated in her resume computer skills. In this day and age of the Internet, computer skills are a must. In your resume, make sure you put down computer programs that are relevant to the job. If you are applying for an accounting job, programs like QuickBooks are a plus.

Key Attributes

Federal agencies also place a premium on soft skills. These are the skills that describe your key personality attributes. Like private organizations, they want to hire people they can work with. List down at least three attributes that best describe you and your approach to work. The attributes have to be relevant to the job and authentic. Federal jobs are usually posted on government websites. There are also websites that specifically cater to federal jobs. Before applying check with your local government if the website is recognized or legitimate.
Federal Resume Objective
When you're trying to work for an agency or organization under the federal government, your Federal resume objective should be as detailed as possible. This is the section in the resume where you state your case. The objective statement should answer the question, "What can you do for us?"
In our sample resume objective for Federal job, we ran through Gloria's strongest qualifications:
Attributes – Highly-organized, multi-skilled and hardworking

Well-experienced – 8 years

Special skills – Multilingual, computer literacy
As we mentioned in the previous section, the government sets the requirements for the job position. You should review the job ad and take note of the required skills. Assess your qualifications and see if yours fit the bill.
Finally, keep in mind that the objective statement is your voice on the resume. Think of it as a formal introduction to the Hiring Manager. What would you say after the Hiring Manager extends his/her hand and asks you, "What can you do for us?"
Write the objective statement using your own voice. Don't sound technical for the sake of coming across as "smart". The easier it is to read your resume, the better your chances of getting the interview.
Federal Resume Format
The Federal resume format is a bit different than regular jobs at the private sector. For one thing, more information is required.
If you will notice in the Contact Information section of our resume example for Federal job, we included the last four digits of Gloria's Social Security Number (SSN). This is a requirement for federal jobs. Another one would be the grade level of you pay scale.
A required piece of information for military vets is Veteran's Preference. These are regulations that protect veterans who want to apply for federal jobs from being penalized because of time spent with the military.
If you don't have a grade level, you will be asked to indicate the following:
Total work hours per week

Annual salary
Most federal agencies and organizations have a budget and want to make sure candidates fall under their pay scale.
If you have continuous experience, use the reverse chronological for your resume format for Federal job. You will have to arrange the sections of your application the same way we did for our sample resume template for Federal job:
Contact Information

Objective Statement

Skills

Work Experience

Education

Certification

Personal Information
With the reverse chronological, you list your scope of responsibilities at work and achievements in school starting from the most recent before moving backward.
Entry Level Federal Resume
If you are submitting an entry level Federal resume, you will still have a chance of getting the job even if you are short of experience.
In some cases, the job application process will ask you to fill out an Occupational Questionnaire. This document will let the agency know if you are qualified for the job or not. There are no right or wrong answers.
The key to passing the questionnaire is being 100% honest. If you are not qualified for the position you are applying for, the agency may offer you another job that fits your skill levels.
Instead of using the reverse chronological, use the functional format. This resume format type will put more focus on your skills and attributes.
The sections of your resume will be rearranged as follows:
Contact Information

Objective Statement

Skills

Education

Certification

Work Experience

Personal Information
Federal Resume Writing Tips
Before sending out your application, take a minute to review our helpful Federal resume writing tips:
Validate your achievements with figures.

Make sure there are no grammatical and spelling errors.

Use appropriate verbs to describe the type of work you did for your employers.
Lastly, if you're not comfortable with your application, don't send it out. Review it and do revisions until you believe it is where you want it to be. 
We are sorry that this post was not useful for you!
Let us improve this post!
Tell us how we can improve this post?