High school students may want to find a job to have a source of income or as a requirement for college. It may seem like a daunting task but if you have a top-notch High School Student resume which expertly emphasizes your strengths and value to the potential employer, landing the job should be as easy A-B-C. When you are that young, it may seem you have very little to write on the blank sheet of paper. But believe it or not, there is plenty of valuable experience you can share on your resume. You just have to take the time to carefully mine your experiences and figure out how to present them to the employer.
The good news is we have taken the guess to work out of the equation by providing you with an effective High School Student resume sample that you can use as a template for your own application.
High School Student Resume Sample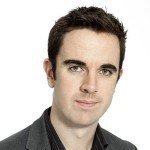 Tyler A. Hawkins
Address: 21 Little Pond Road, Concord, NH
Phone: (603) 318 9765
Email: [email protected]
---
Objective
I am the eldest of three children. My father works as a salesman for an insurance company while my mother stays at home to take care of us. I believe I am of the right age to find work and earn additional income for the family as lately my father's income has not been enough to cover our needs. As you will read in my resume, in addition to maintaining a high scholastic Grade Point Average of 3.8, I have gained valuable experience, skills and knowledge from running a home-based graphic design business that will surely contribute to the continued success of Kingspoint Document and Archival Services. These skills include proficiency in graphic design, project management software and MS Office.
---
Skills
Proficient in graphic design, project management and basic office software programs.

Experienced in managing a small business.

Determined.

Hard Working.

Goal Oriented.
Academic Achievements:

:
Honor Roll – 2015, 2016, 2017

National Honor Society – 2015, 2016, 2017
Education
High School
Fourth Year Senior
Concord High School
Concord, NH
2017 to present; GPA 3.8
Extra-Curricular Activities:
Concord Youth Tutorial; 2016 – Provided tutorial services to orphanages within the city of Concord.
Concord High Communications Club; 2015 to present – Part of a team that is responsible for managing all social media platforms of Concord High School including Facebook, Twitter and Google Plus.
Work Experience:
Freelance Graphic Designer
2016 to Present
Responsibilities:
Home-based business providing graphic design services to small business owners.
Serviced a total of 12 clients most of whom require designs for marketing collaterals like flyers and posters.
Charged clients $7.50 per hour with each project budgeted at 10 hours per week.
Of the 12 clients, 8 have become regular paying customers requiring designs every 3 months.
Learned and used Photoshop, GIMP and Adobe Illustrator for the business.
Utilized Asana project management software to organize all work and communication with clients.
---
Personal information
Date of Birth: May 3, 2016
Special Interests: Basketball, Tennis, Guitar
High School Student Skills List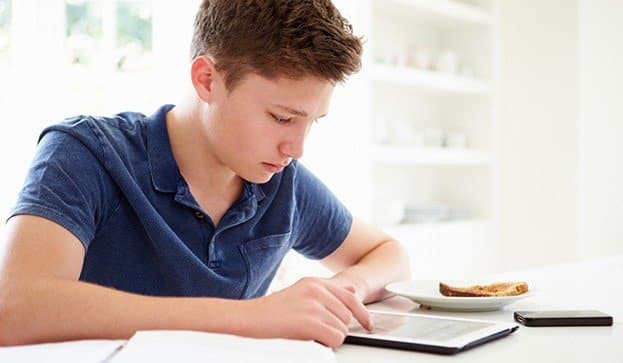 Employers want to know what you can do for them and it's not just about having work experience. You may be asking "What should I have on my High School Student skills list?" You might be surprised to know you have more talent to offer that you probably give yourself credit for.
Here's a simple 2-step process you can do have an idea what you should put in your High School Student resume skills list:
Do an accounting of all the skills you have. This involves the skills you've gained over the years from school, volunteering services, taking courses in special interests or hobbies and sports.

Find job openings that require these skill sets. Prioritize those that interest you and involve your number one strength plus other skills you can offer confidently to your potential employer.
Now, you can apply this 2-step process in reverse. This means, look for a job the interests you first then figure out if you have the skill set required for the position. Take note of keywords used by the employer in the job post as you will need this in your resume.
What are the usual skills that employers are looking for in an applicant who is still a high school student?
Communication. When working for someone, you should have the ability to articulate ideas and express them into clear language. A central component is being a good listener.
Communication is very important for businesses because mistakes can be very costly. You have to be good at conveying responses, instructions and information verbally as well as in written format.
Writing is a skill that you become proficient the more often you do it. You should be able to craft good, concise and accurate emails for associates and to the attention of management.
Sense of Responsibility. The word "mature" is so overused it has become cliche among high school students. To be mature is not measured by age but by your ability to manage responsibility that is entrusted to you.
This means being punctual at work; meeting deadlines consistently and fulfilling obligations.
Good Level of Comprehension. As a high school student, employers will not expect you to become an expert in your job within a week. They understand that at your age and level of experience, there is a learning curve to be observed and respected.
But at the same time, the company is investing money and resources in you. Take it upon yourself to learn the job as fast and as effectively as possible.
Ability to Work with a Team. Chances are very high that if you do land the job, you will end up working with other people. Some may be your age while others may be older. The best team players disregard differences and find ways to work together as one unit.If you were an athlete in a team-oriented sport like basketball, working with a team in a company is pretty much the same thing. Everyone has roles to play and these are catered to their individual strengths and weaknesses.
Competent with Technology. In a world that has become increasingly dependent on mobile technology, everyone has to become proficient with the latest software programs. At the very least, you should be familiar with MS Office, email and navigating the Internet.
In our resume example for High School Student, the applicant is applying for a job at a company that does digitized organization work. This is why he highlighted his skills in project management and graphics design software programs.
After going through each item in this list, ask yourself if there were instances in your life where you were required to harness these particular skills.
For example, were you ever charged to manage a school fund raising project? What were the results? How much funds did you raise? Share these experiences with the Hiring Manager reading your resume.
High School Student Resume Objective
Everybody loves a good story – even hiring managers. Use your High School resume objective to share your story and tell prospective employers why they should hire you.
In our sample resume objective for High School Student, the candidate Tyler told his story in only five sentences. He structured the sentences to tell his story in the following order:
Who Tyler is –

Eldest of 3 children.

Where he comes from –

Father is an insurance salesman, Mother stays at home.

Why he needs to work –

Contribute to the household.

Tyler's value proposition –

High scholastic average; experience, skills and knowledge from running a home based graphic design business that will contribute to continued success of Kingspoint Document and Archival Services.

Specific skills –

Proficiency in graphic design, project management software and MS Office.
With the objective statement, you don't have to wait until the interview for the Hiring Manager to have an idea of who you are. A well-written resume objective; like the one we crafted for Tyler, will surely get the interest of the person reviewing your resume.
High School Student Resume Format
When you have very little or no experience whatsoever, use the combination as your High School Student resume format.
With the combination format, you can be more flexible in how you present your qualifications. In our resume template for High School Student, we arranged the key sections in this order:
Contact Information

Objective Statement

Skills

Academic Achievements

Education

Extra-Curricular Activities

Work Experience

Personal Information
As you can see, we broke down Tyler's qualifications into different categories to give the Hiring Manager a clearer perspective on what he can offer the company.
The categories are set up in a way that prepares the person reading the resume to better understand Tyler's work experience and why he has to run a business from home: Tyler allocates more time in school to maintain his grade point average and to attend to his extra-curricular activities.
Entry Level High School Student Resume
If you are submitting an entry level High School Student resume, simply remove the section on work experience then focus on writing a stronger resume objective. Tell the prospective employer why you need the job or why the company should take a chance on someone without work experience.
We could rewrite Tyler's work experience as follows:
"I am the eldest of three children. My father works as a salesman for an insurance company while my mother stays at home to take care of us. I believe I am of the right age to find work and earn additional income for the family as lately my father's income has not been enough to cover our needs. During the past 3 years I have maintained a GPA of 3.8 which is proof of my dedication, discipline and commitment to education. These are also highly valued attributes that will surely benefit Kingspoint Document and Archival Services. I am also proficient in graphic design, project management software and MS Office."
Instead of writing about an enterprise, we placed emphasis on Tyler's strongest attributes which would attract the attention of the prospective employer.
High School Student Resume Writing Tips
Here is a rundown of our best High School Student resume writing tips which you should apply to your own application:
Prepare an Outline –

Don't rush into your resume. Take the time and construct an effective outline.

Make an Accounting of Your Experiences –

This includes volunteer work, group activities, freelance experience and sports competition.

Emphasize Your Achievements –

Highlight your grade point average if it is above 3.5. Include special academic awards and citations.

Keep it Short –

It is not realistic to have extensive experience as a High School student. Put everything down on a one-page resume.
Finally always proofread your High School Student resume before submitting it. Remember that you are competing with others. Capitalize on your strengths and minimize the number of mistakes you could possibly make and you will stay ahead of the rest.
If this High School Student resume example wasn't sufficient for you, you are free to review some other samples and templates from our site. Browse to some related resumes below and find your inspiration.
Besides the resumes listed above, we recommend going through the following resume writing and job seeking tips:
Last Updated on