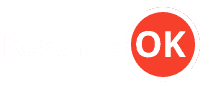 Stay at Home Mom Resume Sample
Being a mom is one of the noblest and at the same time toughest jobs in the world. If the baby is already in the Big School and you're itching to get back to the 9-to-5 grind, you will need a Stay at Home Mom resume that will make the employer overlook the jobless gap and recognize your transferable skills for the position.
Generally, companies are willing to get past an unemployed period of 4 to 6 months. But Stay at Home moms are often unemployed for 2 to 4 years until their children are ready to enter formal schooling.
The key to bridging the gap is to show productivity. Companies understand the importance of focusing on family and hiring managers have mothers too! They know the sacrifices you made and the amount of work you put in to nurture the children while managing the household.
You must be thinking, "But all mothers have the same responsibilities!"
Yes, in the same way, that all doctors have to be licensed and architects are required to pass the board exam. It all comes down to how you package your qualifications.
Stay at Home Mom Resume Sample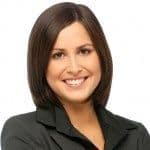 Margaret G. Holiday
Address:         29347 Princeton Avenue, Carson City, NV
Phone:            (775) 749 4168
Email:             [email protected]
Current Job:  Stay at Home Mom; Carson City, NV
---
Objective
For the past 4 years I have been a Stay-at-Home Mom to a wonderful baby boy. Now that he is enrolled in formal pre-school, I hope to resume my career which for 6 years involved managing the Customer Support team of Trifecta Technologies LLC. During my 4 years as a Stay-at-Home Mom, I remained active by accepting telecommuting projects related to customer service work managing chat and email support and social media moderation for various online based clientele. I am confident my experience in customer support and the level of maturity and responsibility I achieved as a Stay-at-Home Mom will greatly contribute to the continued success of the King's Court Retail Group.
---
Strengths
6 years experience in Customer Service.
Highly proficient in CS software programs such as ZenDesk, SalesForce, Live Desk and Zoho Desk.
Bilingual; Level 7 in Spanish, Instituto de Espanol (2006).
Adept at conflict resolution.
Committed to maintaining or surpassing turnaround time.
Good listener.
Articulate speaker.
Great ability to manage stressful situations.
---
Work Experience
Department Head – Customer Support Services; 2010 to 2013
Trifecta Technologies; Carson City, NV.
Responsibilities:
Managed team of 50 personnel consisting of 20 inbound agents, 10 chat support agents, 10 email support facilitators, 5 Quality Assurance Officers and 5 Supervisors. Customer support group provided 24/7 services to existing end users and parties interested in acquiring the products and services of Trifecta Technologies. 44% of client base is from Hispanic speaking countries.
Regularly attained accuracy rating of 96%, ticket attendance rate of 12 hours and turnaround resolution time of 34 hours.
Scheduled process improvement meetings every end of the work week to address pending issues, upcoming developments, new product developments and QA evaluation analyses.
Reviewed call recordings, statistics on ticket resolution, accuracy of action to issue ratios and other metrics to evaluate team performance.
Trained and oriented incoming supervisors and QA officers.
Lead Supervisor; 2009 to 2010
Trifecta Technologies; Carson City, NV
Responsibilities:
Headed team of 5 Supervisors that were managing a group of 30 customer service agents. I would review performance analytics that were based on reports prepared by QA Officers on each of the 5 CS clusters.
Attended to matters that were highly confidential in nature such as discounting program schemes, special account packages, account payables and outstanding balances, client verification and information security issues.
Regularly upgraded CS guidelines on CRM management, conflict resolution and automated procedures.
Presided over adjudication hearings involving members of the CS team.
Trained and oriented incoming supervisors and agents.
Supervisor; 2008 to 2009
Trifecta Technologies; Carson City, NV.
Responsibilities:
Supervised a team of 5 inbound agents and 1 email support agent.
Confirmed all information relayed by customers through third party verification procedures.
Reviewed all support concerns from customers and prepared appropriate trouble tickets that would be forwarded to Department Head.
Assisted incoming agents on live calls whenever necessary.
Reviewed statistics and metrics covering performance of agents; in particular, adherence to guidelines, policies and procedures.
Trained incoming agents.
---
Education
College
Bachelor Degree – Communications
Sierra Nevada College
Tahoe Boulevard, NV.
2002 to 2006
High School
Silver State Charter High School
Carson City, NV.
1998-2002
---
Personal information
Status: Married with 1 child
Date of Birth: November 5, 1985
Hobbies include swimming, cooking, Pilates.
Stay at Home Mom Resume Skills List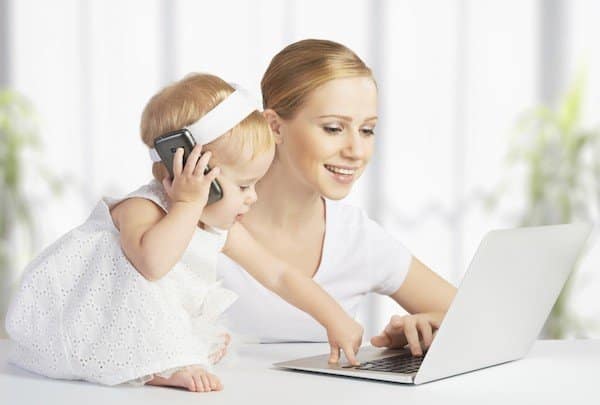 If you had planned to go back to work right after baby is old enough for formal education, you should find ways to stay sharp. Your Stay at Home Mom skills list should show the recruiter how you continued to work on your proficiencies as well as relevant attributes gained from motherhood.
Education. Having a college degree will always be an advantage. If you did not complete it, hopefully, you took some time as a Stay at Home Mom to sign up for online courses that could be credited as units for a Bachelor degree. Even an Associate Degree will be accepted by some companies.
Certifications. Becoming a Stay at Home Mom is a full-time commitment but for sure you will have some "Me Time" which you can use to get you prepared for your return to the concrete jungle.In our sample job description for Stay at Home Mom resume, Margaret used her time as a freelancer to develop her skills in CS programs such as ZenDesk and SalesForce.
Transferrable Skills Learned from Motherhood. It's not just about changing diapers, feeding and sleeping time. Mothers acquire skills or attributes that can be transferred to just about any job in the industry. In case Margaret wants a change in career, here are a few choices she could consider:
Accounting/ Payroll Officer – Stay at Home moms get really good in planning and maintaining the budget. They keep all receipts for tracking and are experts at balancing the bank book and cheque books.
Restaurant Cook/ Owner – Some wives go from 1 star to 5 star Michelin chef ratings because they learn how to prepare food that their child will eat. The food has to be nutritious and delicious at the same time.
Event Planner – Mothers make the best event planners! They plan baby's first birthday party and attend to all the entertainment, caterer, birthday cake maker and party favor needs to perfection.
Teacher/ Day Care Owner – Maybe becoming a mother will make you heed your true calling. First-time mothers read books, conduct research and of course, learn from experience. So why not parlay all of that into a business or a new career as a teacher?
Stay at Home Mom Resume Objective
Your Stay at Home Mom resume objective plays a very important role in overcoming the disadvantages of having such a large unemployment gap.
Please review our sample resume objective for Stay at Home Mom. We used it to share Margaret's story from a career woman in customer service to becoming a full-time mother for 4 years.
We also used the objective statement to inform the Hiring Manager of King's Court Retail Group that she was not complacent during time away from her career. She continued to find work as a telecommuter providing customer support services for various clients.
Thus collectively, her total experience in CS work totalled 6 years in the formal work setting plus 4 years as a telecommuter or 10 years!
Stay at Home Mom Resume Format
Although we used the reverse chronological approach to summarize the work experience and educational sections, the extensive use of the resume objective gives our Stay at Home Mom resume format elements of the Combination.
Our first objective in preparing the example resume for Stay at Home Mom is to clear the air surrounding the extended leave of absence from work. Hence, our resume objective was typically longer and more detailed. However, we wrote it using a storytelling approach to make it an easier read and have a "motherly" tone.
Our second objective is to create an impression that Margaret is still primed and ready for work. The advantage of the reverse chronological format is that it presents information starting from current then moving back which is effective in showing career growth.
In Margaret's case, it highlighted her sharp career trajectory from Supervisor to Department Head within 6 years in the company.
Entry Level Stay at Home Mom Resume
If you want to embark on a career after baby is off to big school, don't let your entry level Stay at Home Mom resume stop you. However before anything else, here are a few things you should consider:
Education – How far did you go? If you did not finish high school, make sure you have a GED score.
Skills – Make an accounting of your skills and see which one you can best apply for your new career choice.
Certification courses – Review the jobs available and take note of the common requirements. If you don't have these skills, invest in certification courses.
Work experience – If you have zero work experience, you have no choice but to include activities that could be considered practical application of required skills. This includes volunteer work and freelance services.
In an entry level resume for Stay at Home Mom, you have to use the Functional format to highlight your strengths and qualifications. The sections of your resume should be arranged as follows:
Contact Information
Objective Statement
Strengths
Certifications
Education
Work Experience
Personal Information
Stay at Home Mom Resume Writing Tips
If you want to find work, never submit a generic looking resume! Follow our 3 simple but proven Stay at Home Mom resume writing tips:
Tug at the Heart Strings – Use the resume objective to share your story on why you decided to go back to the working world. Find ways to establish relevance or value of your experience as a mother with your career choice.
Don't Hide It – Hiring managers are well aware that mothers play a crucial role in child development. Foregoing work to become a mother is considered an honorable sacrifice. Don't attempt to hide the extensive unemployment gap with untruths.
Add Muscle to Your Job Descriptions – Show the company that you haven't lost a step. When writing your job descriptions, always substantiate your achievements and claims with numbers as we did.
Take the time to review your drafts before finalizing your application. Remember our sample resume for Stay at Home Mom will always be available for your immediate reference.
If this Stay at Home Mom resume example wasn't sufficient for you, you are free to review some other samples and templates from our site. Browse to some related resumes below and find your inspiration.
Animal Care Resume Examples
Besides the resumes listed above, we recommend going through the following resume writing and job seeking tips: